If you have watched the ABC show Brothers & Sisters, or Space's Killjoys, then chances are that you have seen Luke Macfarlane. The actor has been in the industry since 2003 and in that time, has played many characters to become a heartthrob to movie watchers, specifically those of the Hallmark movie channel where he has featured multiple times.
Good looking and unassuming, Luke's love life has been a subject of immense interest. Since his performance in Brothers and Sisters, there has been increased interest in his sexuality as he has been rumored to have been in a relationship with Prison Break actor Wentworth Miller. This has since been a source of tabloid fodder but regardless of how you may have come to know Luke, one thing rings true – he is a talented actor who has had a pretty decent career.
Luke Came To Prominence Playing a Gay Chef in Brothers & Sisters 
Every actor has that one role that launches them into the limelight and somewhat goes on to define their career. For Luke, it was playing Scotty Wandell – a nice gay chef who moved away from home because his parents would not come to terms with his identity as a gay man. His ensuing romance with Kevin Walker has been touted as having played a big role in the public perception of gay couples in Canada and the US. The performance was included in TV Guide's list of "The Best TV Couples of All Time".
With this popularity came an increased interest in Macfarlane's sexuality and personal life. Born in London, Ontario as one half of a pair of twins to Thomas and Penny Macfarlane, the actor did not dream to get into entertainment at first. As a teenager, he did well in math and physics and considered a career as a medical doctor just like his dad before later deciding against it and venturing into acting.
An alumnus of the prestigious Juilliard School in New York City where he studied Drama, Luke began his career with stage performances before switching to onscreen roles; this includes appearances in plays like Where Do We Live and The Busy World among a couple of others.
Luke Macfarlane's onscreen debut came in the film Kinsey in 2004 where he played the character, Bruce Kinsey. In the same year, he made his first appearance in a TV show as Stuart DeBarge, a recurring character on Tanner on Tanner. Luke further established himself as an onscreen actor with a role in the TV show Over There where he played Pvt. Frank Dumphy.
Over the course of his career thus far, he has made appearances in various other TV shows and TV movies, particularly for Hallmark Channel with films like The Mistletoe Promise and Christmas Land among others.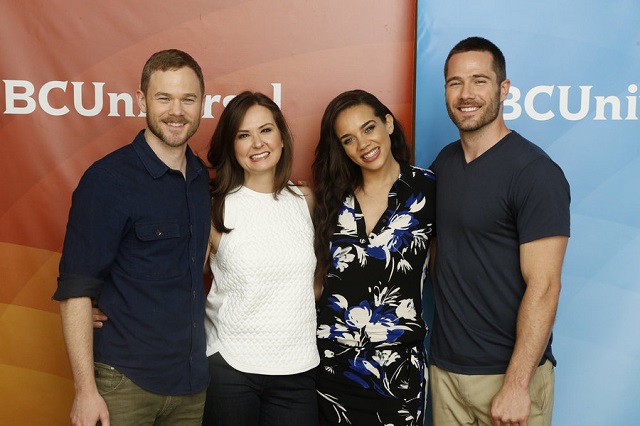 Luke Macfarlane Came Out As Gay In 2008
Hollywood has many flaws but one thing it gets credit for is its progressive nature. This is reflected in the abundance of gay and bisexual people that have jobs in the film industry, one of whom is Luke Macfarlane. Like every interesting information in Hollywood, rumors of him being gay had been in circulation before he came out officially in 2008 during an interview with Canada's The Globe and Mail newspaper.
Luke further revealed that he had some anxiety as to the impact of his announcement on his career. With the benefit of hindsight, it is safe to say that his announcement hasn't really affected his career negatively. He has continued to get roles and there has been no evidence of discrimination because of his sexuality. Since coming out, Luke Macfarlane has been a proud member of the gay community and has supported fights for LGBTQ rights.
Read Also: Is Arrow's Caity Lotz Gay Or Is She Dating Anyone at The Moment?
The Actor Has Been Linked With A Host Of Men
After Luke Macfarlane came out as gay, the next logical question that was shot in his direction was the identity of his partner. The actor has maintained over the years that while he is committed to the struggle of the LGBT cause, he doesn't believe coming out as gay necessarily means losing his privacy. Time and time again, he has refused to divulge the identities of his partner or if he is in a relationship. This has led to the press living with the crumbs served via paparazzi follow-ups. Any guy spotted with him becomes a likely partner. While that may not be right, it might point a finger to the likely men in his life.
Charlie David
It's been rumored that Luke Macfarlane had been dating fellow Canadian actor Charlie David as far back as 2009. Charlie, who is best known for playing the male lead in the LGBT horror series Dante's Cove, is also openly gay. Pictures of the pair at a park helped to intensify these speculations. None of them have however ever come out to comment on these rumors.
T. R. Knight
Between 2005 and 2006, Luke was frequently spotted with actor T. R. Knight, who is best known for his role as Dr. George O'Malley on the ABC medical drama, Grey's Anatomy. This led to speculation that the duo was more than friends as Knight is also openly gay.
Wentworth Miller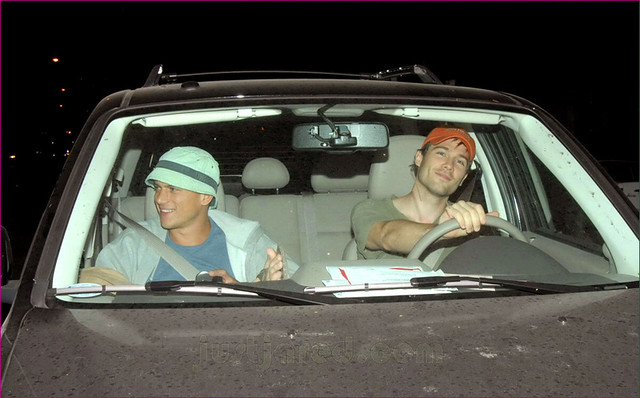 One of the stories in regards to Luke Macfarlane's relationships that have gained the most traction is the rumored one between him and Prison Break star Wentworth Miller. The gossip tabloid, Perez Hilton, once revealed that Miller, who at the time had not publicly come out as a gay man, was in a relationship with Luke. The two reportedly dated for six months before their relationship ended ceremoniously.
In most interviews, especially since he came out gay, Luke has never revealed the identity of his partner. Most of the time he simply shoots down the question. He has, however, said he hopes to one day get married and start a family. The full implication of that is anyone's guess. What is sure for now is that Luke is an openly gay man who is single.