A popular American actor, Jason Gedrick may never have been in the entertainment industry if not for his passion and determination which propelled him to pursue his dream of becoming an actor even against his parents' will. He began his acting career at the age of 18 as an extra in the 1993 films Bad Boys and Risky Business.
Today, he has established himself among the big shots in the industry and is popular for his roles in several commercially successful and critically acclaimed movies and television series such as Murder One, Boomtown and Iron Eagle. We take a look at the career journey of the actor and what he is up to these days.
Jason Gedrick's Bio
The actor was born on February 7, 1965, in Cook County Hospital, Chicago, Illinois. Named Jason Michael Gedrick, he is the youngest of his parents' three children, the older ones being Joel and Dawne. The actor's parents are said to be from Poland but sadly, both of their names are not included in his bio. When he was 8, Jason's parents parted ways and while his older siblings joined their father, he, being the youngest of the bunch, stuck with his mother.
He graduated from Gordon Technical High School in 1982 and even though he had always wanted to become an actor, he went on to Drake University in Des Moines, Iowa, to study business major, which was what his parents wanted. However, Jason's passion for acting wouldn't let him concentrate so, rather than keep living a lie, he chose to abandon his studies after his first year in college and went in pursuit of his dreams.
He changed his surname to Gedrick and almost as soon as he relocated to Hollywood, Jason was cast in his first role, though uncredited, in the coming-of-age crime drama film Bad Boys, directed by Rick Rosenthal. However, it was not long before he started getting more prominent roles, portraying the character of Lenny Barnes in the 1985 American romantic comedy fantasy film, The Heavenly Kid, in which he starred alongside Lewis Smith and Jane Kaczmarek.
The following year, the actor landed his breakthrough role in the film Iron Eagle, receiving praise and becoming very popular as a result of his amazing portrayal of the character of Dough Masters. He kept on climbing the ladder of success, appearing in various box office hits such as Promised Land (1987) and Born on the Fourth of July (1989), a multiple award-winning biographical war drama film based on the 1976 autobiography of the same name written by Ron Kovic, a Vietnam War veteran.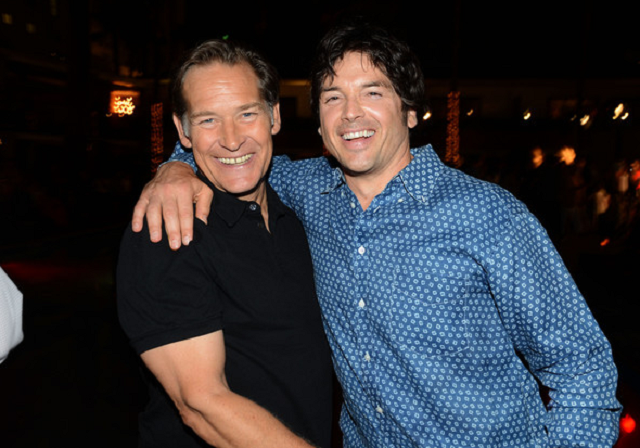 Jason remained successful in his career, achieving prominence around the 1990s when he played several roles in different television series. In 1993, he appeared for the first time in a TV show in the series Class of '96, playing the role of David Morrisey in 17 episodes. From 1994 to 1995, he played Bailey Connors in 22 episodes of Sweet Justice and thereafter, he portrayed the character of Neil Avedon in Murder One from 1995 to 1996. He also appeared in 12 episodes of EZ Streets from 1996 to 1997.
With the beginning of the 21st century, the actor stayed active in the industry, playing recurring roles in the series Falcone, The Beast, and Boomtown. He also appeared in a number of television films, including A Date with Darkness: The Trial and Capture of Andrew Luster, Hidden Places, Rapid Fire, Wisegal, The Christmas Choir, and Sand Serpents.
What Happened To Jason Gedrick?
Everything remained the same for Jason as his major focus was TV series. However, with the passage of time, he joined the list of actors who lost themselves in too many small roles as he failed to hitch any long-term project.
From 2011 through 2012, he was seen in 9 episodes of Luck and also in 2012, the actor appeared in 10 episodes of Dexter. From 2014 through 2019, Jason Gedrick had small roles in the series How to Get Away with Murder, Bosch, Justified, Beauty & the Beast, Major Crimes, Shooter, and Lethal Weapon. Thus far, he is still active as an actor and is yet to rest on his oars.
See Also: Where Is John Saxon Now?
What Is He Doing Now?
Although Jason's focus is on television, it appears he has decided to go back to acting in films as he recently secured lead roles in the films Bella's Story and Act of Desperation, both of which are yet to have a scheduled release date. This will be the first time the actor will feature in a film since his appearance as Doug Demas in the sports drama Skating to New York in 2013.