To the uninitiated and those who might not be familiar with his work, hearing the name DJ Qualls is likely to send one's mind through a trip among several of the celebrity Disc Jockeys on offer in Hollywood such as DJ Khaled or Diplo but while he is very much a Hollywood personality, DJ Qualls' fame, and prestige was derived far away from turntables.
First of all, the similarity in his name to musicians is an abbreviation of his name, Donald Joseph and he is a member of the American movie industry, a status he has held since 1994 when he made his debut appearance as an extra in the TV movie, Against the Wall.  Since then, he has gone on to build a career as a leading actor and has appeared across all three major mediums of acting – theatre, film and TV shows. Learn all about his career and his background below.
DJ Qualls Biography
We all know him today as DJ Qualls, but before he became a professional actor, he was known simply as Donald Joseph Qualls, son of Donnie and Debbie Qualls who was born on the 10th of June, 1978 in Nashville, Tennessee. His birth was one of five children born to his parents and he spent his childhood years attending Coffee County Central High School while he also battled cancer, specifically, Hodgkin's' Lymphoma.
Although the medical condition distorted his physiological development, it did not stop his social and academic development and he went on to attend King's College in London, where he graduated with a degree in English and English Literature. He furthered his education back in America at Belmont University, in his home state, Nashville while he began his career as an actor.
He started out by joining a local theater company and he also worked on commercials and as a model during his developmental days as an actor. DJ Qualls made his onscreen debut at the age of 16 but did not begin his career fully until the age of 20. More than being just an actor, he has also grown to become a producer, producing films like Last Day of Summer and Comic Book Villains.
Movies And TV Shows
DJ Qualls started his career in the theatre as most actors do, and just like most actors, he eventually made the switch to onscreen productions which promises more fame and money. Although it wasn't a major credit, his first onscreen appearance came in 1994 via the film, Against the Wall, an HBO TV movie.
He did not star in another project until 1998 when he was cast to appear in two episodes of Jason in Mama Flora's Family. It was the start of named character appearances for DJ Qualls in movies and TV Shows and he hasn't stopped ever since.
His second credit came in 2000, in his first feature-length big screen project, Road Trip, where he played Kyle. In that same year, he starred in two more projects, Cherry Falls and Eels: Mr. E's Beautiful Blues.
In 2002, DJ Qualls saw an explosion in the number of projects he appeared in during the year. He got started with a guest appearance on the comedy show, Scrubs. He starred in a total of seven projects that year, including music videos and movie appearances.
Donald has continued to star in movies or TV shows ever since, in different capacities and has so far, racked up over 50 credits across movies and TV shows, including major appearances in shows like The Man in the High Castle, Supernatural, Legit, Z Nation, and a couple of others.
Donald Joseph has also appeared in movies like Amigo, Circle of Eight, All About Steve, Familiar Strangers, Last Day of Summer and a few more others.
See Also: Michael Provost – Bio, Age, Height, Wiki, Brothers, Facts About The Actor
DJ Qualls' Net Worth
Having starred in over 50 movies and TV shows and made a number of stage play appearances of his own, DJ Qualls has been able to build a net worth in the region of $5 million. His multimillionaire status, apart from the length of his filmography, also benefits from him starring in commercially successful projects like The Man in the High Castle and Supernatural.
Who Is His Wife?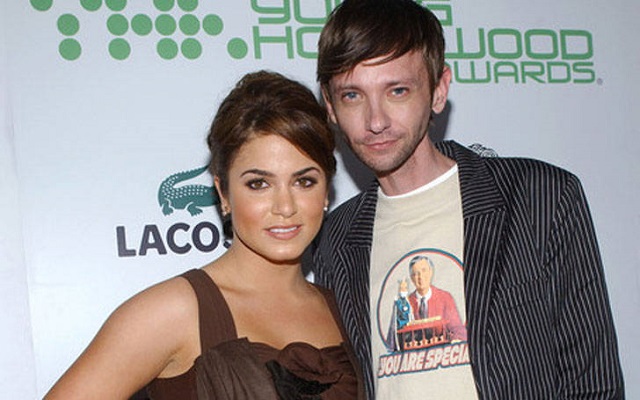 DJ Qualls, despite having spent over 25 years in the industry and over four decades on planet earth, has never been married. A fact that might not come as a surprise considering most casual fans still consider him a young actor due to his incredibly young look.

Although he has done a good job of keeping his private life concealed from the public despite the overwhelming attention that comes with his position as a Hollywood star, we know, categorically that he has never been married.

However, that is not to say that he hasn't been in a few relationships and one of them is a short relationship with fellow actor, Nikki Reed between 2006 and 2007. Maybe one day DJ Qualls will become a married man, but for now, he remains single with no public knowledge of him being in a relationship.

Fact Check: We strive for accuracy and fairness. If you see something that needs updating,