To those who might not be familiar with his work, the name DJ Qualls is likely to send their mind through a trip among several of the celebrity Disc Jockeys on offer in Hollywood – such as DJ Khaled or Diplo. But while he is very much a Hollywood personality, DJ Qualls got his fame, and prestige far away from the turntables.
First of all, the similarity in his name to musicians is an abbreviation of his full name, Donald Joseph. But, instead of a musician, he is a member of the American movie industry, a status he has held since 1994 when he made his debut appearance as an extra in the TV movie, Against the Wall. Since then, he has gone on to build a career as a leading actor and has appeared across all three major mediums of acting – theatre, film, and TV shows.
DJ Qualls' Childhood Was Marred By A Battle With Cancer
Donald Joseph Qualls, son of Donnie and Debbie Qualls, was born on the 10th of June, 1978 in Nashville, Tennessee. He was one of five children born to his parents. Qualls attended Coffee County Central High School in Manchester, Tennessee. Unfortunately, much of his childhood was marred by a battle with cancer, specifically, Hodgkin's' Lymphoma. However, that has become one of the brightest-shinning high points in his success story today.
Although the medical condition distorted his physiological development, it did not stop DJ Qualls' social and academic development. He even went ahead to attend the prestigious King's College, London, where he graduated with a degree in English and English Literature. Then, he furthered his education back in America at Belmont University, in his home state of Nashville. It was there that he began his career as an actor.
He started out by joining a local theater company. He also had side gigs in commercials, working as a model during his developmental days as an actor. DJ Qualls made his onscreen debut at the age of 16 but did not begin his career fully until the age of 20. More than being just an actor, he has also grown to become a producer, producing films like Last Day of Summer and Comic Book Villains.
See What He Has Achieved In Showbiz 
As already said, just like most actors, DJ Qualls started his career in the theater. And just like most actors as well, he eventually made the switch to onscreen productions which have afforded him more fame and fortune. Although it wasn't a major credit, his first onscreen appearance came in 1994 via the film, Against the Wall, an HBO TV movie.
After that, Qualls did not star in another project until 1998 when he was cast to appear as 'Jason' in two episodes of the TV miniseries Mama Flora's Family. It was the start of named character appearances for DJ Qualls in movies and TV Shows and he hasn't stopped ever since.
His second credit came in 2000, in his first feature-length big-screen project, Road Trip, where he played Kyle. In that same year, he starred in two more projects, Cherry Falls and Eels: Mr. E's Beautiful Blues.
Then, he had a full-year break. But in 2002, DJ Qualls saw an explosion in the number of projects he appeared in during the year. First off, his year opened with a guest appearance on the comedy show, Scrubs. Then, he went ahead to star in a total of seven projects that year, including music videos and movie appearances.
Donald has continued to star in movies or TV shows ever since, in different capacities and has so far, racked up over 50 credits across movies and TV shows, including major appearances in shows like The Man in the High Castle, Supernatural, Legit, Z Nation, and a couple of others.
Donald Joseph has also appeared in movies like Amigo, Circle of Eight, All About Steve, Familiar Strangers, Last Day of Summer, and a few more. Alongside the cast of the 2005 drama-film Hussle & Flow, he was nominated for 'outstanding performance by a cast in a motion picture'. Unfortunately, he did not win.
See Also: Michael Provost – Bio, Age, Height, Wiki, Brothers, Facts About The Actor
How Much Is DJ Qualls Worth Currently?
Having appeared in over 50 movies, TV shows, music videos, and made a number of stage play appearances of his own, DJ Qualls has been able to build a net worth in the region of $5 million. His millionaire status is a direct reflection of the fact that he has starred in commercially successful projects like Road Trip, The Man in the High Castle, and Supernatural. The former (Road Trip), for example, racked up a whopping $119.8 million at the Box Office out of a mere $16 million budget.
The Man in the High Castle, on the other hand, where Qualls filled the main role of 'Ed McCarthy' between seasons 1 and 3, became a real sensation for its plot. Thus, it had an endless outpour of accolades ranging from a score of 95% on Rotten Tomatoes to 77 on Metacritic which also had a way of contributing to the success of the cast members, including DJ Qualls.
What You Need To Know About DJ Qualls Personal Life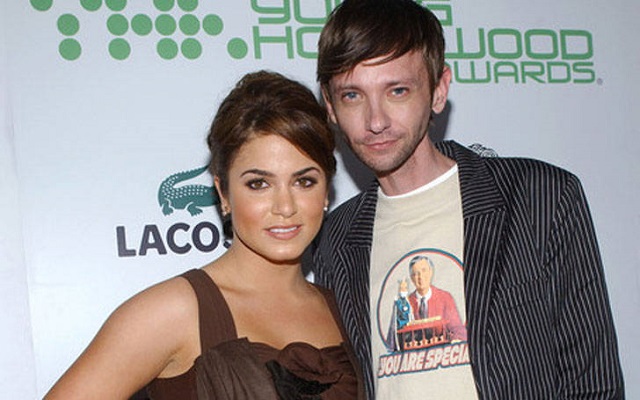 DJ Qualls, despite having spent over 25 years in the industry and over four decades on planet earth, has never been married. This fact might not come as a surprise to many considering that most casual fans still consider him a young actor due to his incredibly young looks.
For years, he did a good job of keeping his private life completely airtight and away from the public eye despite the overwhelming attention that came with his position as a Hollywood star. Yet, we know it categorically that he has never been married.
However, that is not to say that he hasn't been in a few relationships. One of such relationship is with Nikki Reed between 2006 and 2007. Since the relationship ended, he has never been seen with any other date. Then, after a whole thirteen years, he announced on Twitter in January 2020 that he had been gay all the while.
It is 11:20pm. I just came out on stage at a @jimjefferies show in San Diego. Yep, I'm gay. Been gay this whole time. Tired of worrying about what people would think of me. Tired of worrying about what it would do to my career.

— DJ Qualls (@TheOnlyDJQualls) January 11, 2020
A long line of comments followed the announcement, many of them congratulating him for summoning the courage to come out. However, the thespian is yet to share who his gay partner is. So, we will keep you posted in case he decides to let us in the more.