Bitty Schram is an American actress who is most notable for her role as Sharona Fleming in the USA Network's comedy-drama detective mystery TV series, Monk, which ran from 2002 to 2009. Bitty is also famous for acting as the Rockford Peaches right fielder Evelyn Gardner in the 1992 American sports comedy-drama film, A League Of Their Own. Her character in the film was the focus of the now famous line "there's no crying in baseball" uttered by the team manager Jimmy Dugan (acted by Tom Hanks).
That same year (1992) was when Bitty's acting career kicked off. And, although she has been quite on and off in the industry, she has up to 30 movie and theater roles to her credit so far. She has equally been a nominee for two prestigious awards along the line. Learn more about the actress, her married life, as well as the movies and TV series that have dotted her career.
Her Early Life and Career Beginnings
She was born Elizabeth Natalie Schram at Mountainside, New Jersey on July 17, 1968. Further details of Bitty Schram's early life (such as her family background as well as elementary and high school) are not available to us yet. However, it is reliably reported that she studied on a tennis scholarship at the University of Maryland from where she graduated with a degree in advertising design.
The actress was active in the movie industry from 1992 to 2009 before she took a seven-year-long break. It is worthy of note that Bitty took her unexplained break just when it seemed her effort was beginning to pay off: she had just been nominated for a Golden Globe Award for 'Best Performance By An Actress in a TV Series (comedy or musical)'.
In 2016, Bitty reappeared on the screens, acting as Officer Lori in the adventure comedy-drama film, Moments Of Clarity. She got a Maverick Movie Award nomination for 'Best Ensemble Acting (feature)' for her role in the film. Quite surprisingly, Bitty has been off the screens once again after the prestigious nomination.
Her Movies and TV Series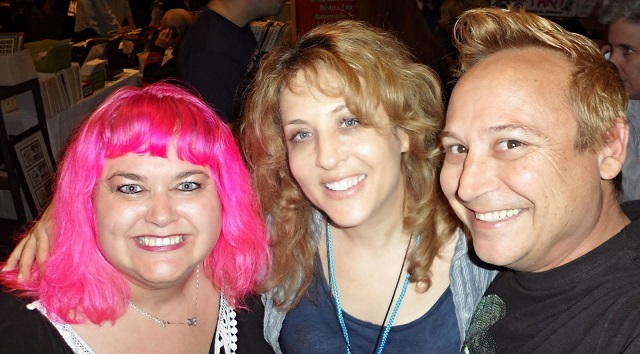 Bitty Schram's movie career kicked off in 1992 with her role as Terry in the crime drama film, Fathers and Sons. As already hinted, her role as Evelyn Gardner in A League Of Their Own followed that same year. After that, Bitty had the following film roles: as a pharmacy clerk in The Night We Never Met (1993); Young Alexandra in My Family Treasure (1993); Flo in Chasers (1994); Sofie in Full Cycle (1994); Amy in Caught (1996); Lauren in The Pallbearer (1996); Janine in Marvin's Room (1996) and Marla in One Fine Day (1996).
Other film roles played by Bitty are, as Vicki Pelam in Kissing A Fool (1998); Hallie Marrs in Cleopatra's Second Husband (1998); Gina in a short film, The Tag (2001); waitress in the comedy film, Unconditional Love (2002); Christine Bigbee in The Sure Hand Of God (2004); Samantha in the comedy film A-List (2006), and Officer Lori in the adventure comedy-drama film Moments of Clarity (2016).
Bitty Schram's first credited TV role was as Penny in "Long Island Fever" (an episode of an unidentified 1995 TV film). She then acted as Ani in the first season of the supernatural comedy-drama TV series, G Vs E that showed on USA Network in 1999. Next, she was Juno Bouvoir in the Lifetime Network's medical drama, Strong Medicine (2001). She also acted as 'Bunny' in the third season of the science fiction series, Roswell which aired on UPN (appearing in one episode in 2001). Between 2001 and 2002, Bitty acted as Rita in 3 episodes of the WB drama TV series, Felicity.
Apart from her role as Sharona Fleming in The USA Network's series, Monk, as already mentioned, there are other TV roles Bitty Schram filled down the years. For instance, she was Reese Ryder in one episode of the FOX TV sitcom, Kitchen Confidential (2005). The following year 2006, she acted as Lila Granville in the FX thriller crime drama miniseries, Thief. In 2007, she acted as Jackie Nelson in a syndicated TV film, You've Got A Friend. Finally, in 2009, before she went on her long break, Bitty Schram acted as Jody in one episode of the CBS supernatural TV series, Ghost Whisperer.
Is She Currently Married?
Bitty Schram's fans have always wondered if the actress is married or only dating someone, or has dated anyone considering that she is now above fifty years of age. There have been profuse speculations in this regard. Some people have even linked her to her on-screen husband Tony Shalhoub (Adrian Monk) in Monk. But Tony has been married to the actress Brooke Adams since 1992 and with whom she has two kids. There is absolutely no indication that Tony dated Bitty.
So far, we have not been able to lay hands on any information regarding anyone Bitty is dating or has ever dated in her life. As such, it seems safe to conclude that she is very much single and possibly still searching for her life partner.