In our days, social media has become one of the most direct standards for measuring people's popularity. As one of the biggest social media platforms on the Planet (with over 1 billion subscribers), Instagram deserves top considerations when deciding who has most people's positive attention. Thus, we wondered who has the most Instagram followers on Earth right now. You were probably also asking the same question which is why you are here. So, join us as we answer it together.
As we find out who has the most Instagram followers, we also hope to find out the subscriber's profession beyond social media and what he/she mostly does on the platform. This will help us to decide among other things what most people on Earth find interesting.
Who Has The Most Instagram Followers Right Now?
Out of the over 1 billion subscribers on the platform, there are countless celebrities, personalities, establishments et cetera from various fields of human endeavor. With continued activities going on every moment on the platform, it is not quite easy deciding on a single subscriber account as the most followed.
In checking through the available stats, we discover that Instagram has its own account @instagram which currently boasts over 309 million followers. This makes the account of Instagram itself the most followed account. The next most-followed account has 179 million followers and it is @cristiano belonging to the famous footballer 'Cristiano Ronaldo'. Since this is the most followed individual account on the platform, this article dwells on it rather than on the one that is actually the most followed (the official Instagram account, that is).
So, Who Is Cristiano Ronaldo?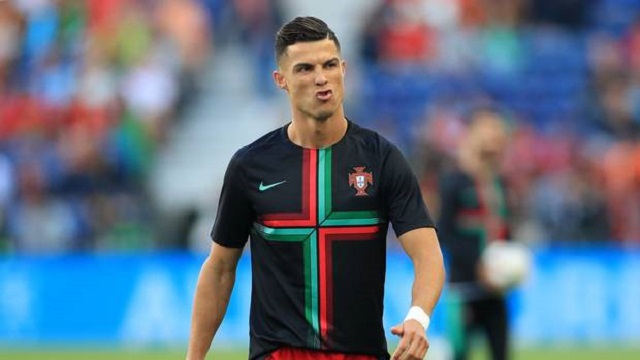 His full name is Cristiano Ronaldo dos Santos Aveiro and he is an association football pro from Portugal. Currently the captain for the Portuguese National Football Team, Ronaldo plies his trade as a forward for the Italian club side Juventus FC. When you consider Cristiano Ronaldo's achievements in the game he plays side by side with the fact that association football is considered 'the King of Sports', then, it is not difficult to realize why he has the most Instagram followers.
He is a five-time winner of FIFA Ballon d'Or which is thoroughly acclaimed as the highest recognition that can be given to any player of the game anywhere across the world. In this respect, Ronaldo is also the most decorated association football player of all time. In his career, the Portuguese player has been a five-time co-winner of the UEFA Champions League where he is the all-time highest goal scorer with 126 goals to boast of. He has also been a co-winner of one UEFA European Championship title, the only one ever won by his home country Portugal. Among other titles, Christiano Ronaldo has a whopping 29 trophies in his kit so far.
See Also: Who Has The Most Subscribers On YouTube?
How Christiano Ronaldo Became The King Of Instagram
From the little account of the career achievements of Cristiano Ronaldo, it is clear to see how he has come to have the most Instagram followers. Yet, the field of play and the world of social media are entirely two different realms. So, how in fact did he become so popular on Instagram?
First of all, as one would expect, he uses Instagram to share updates about his career life with his fans. You can find photos of him and his teammates getting ready for a match or arriving at the venue for the day's game. With this type of direct updates from no less a person than Ronaldo himself, it is only natural that every one of his teaming fans across the world would want to follow him on a platform where he makes such updates by more visual than textual means.
Even more, apart from his career life, Ronaldo also shares some of his most intimate moments on Instagram. He posts loved-up photos of himself and his family on vacations or just having a nice quiet time at home in his mansion. This almost always brings him closer to fans who relate to him not just as a beloved star but simply as a man. This explains why he is so popular and has the most followed Instagram followers.