In almost every industry, talent and skills are the most important factors in becoming successful, and for the most part, that is true in the entertainment industry as well. However, especially in the acting industry, physical looks are also important qualities necessary in forging a successful career i.e. having an attractive look. In a world that finds tall men more attractive than short men, the shortest actors in Hollywood have defied the stereotype to forge a successful career in their craft.
They have taken what they lack in height and transformed it into a big presence onscreen, with some of them going on to become some of the most revered actors in the industry. Let's examine some of the shortest actors in Hollywood in no particular order. Check them out.
How Tall Are The Shortest Actors In The World?
Daniel Radcliffe – 5 feet 5 inches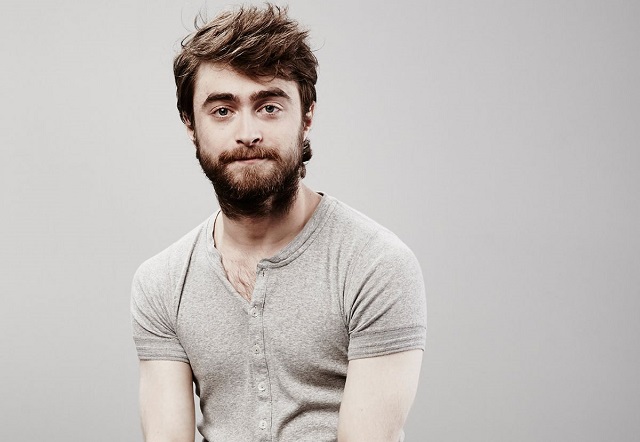 At 5 feet 5 inches, Daniel Radcliffe is shorter than the average height of women in the United States, but this English actor has had an enviable career that even actors with desirable height would be proud of. He began his career as a child actor, making his name by playing the titular character of the J.K Rowling series, Harry Potter.
Since the series came to an end, Daniel Radcliffe, who remained one of the shortest actors in Harry Potter well into the latter years of the film series, has appeared in several other films and TV shows. Some of his other appearances include 2 Dope Queens, Beasts of Burden, Miracle Workers, Swiss Army Man and more. Also, with a net worth of $110 million, the actor can be as tall as you want him to be.
Kevin Hart – 5 feet 4.5 inches
If you have been following Kevin Hart, then you must be familiar with the actor/comedian's height. He is one of the shortest actors in Hollywood and has never shied away from making self-deprecating jokes about his height. The internet is awash with pictures of him standing next to freakishly tall men like Shaquille O'Neal.
Despite his very short height, Kevin Hart is one of the most successful modern-day comedians, a fact that is established with his personal net worth of $150 million. He made his money from selling out stadiums on tours and appearing in a number of successful movies such as Central Intelligence, Jumanji: Welcome to the Jungle, and Captain Underpants: The First Epic Movie.
Seth Green – 5 feet 4 inches
You are less likely to find Seth Green in front of the camera these days, having decided to focus his career behind the camera as a voice actor but like every other name on this list, he has had a successful career despite what his height may have suggested.
At a height of 5 feet 4 inches, there are very few men in Hollywood who are shorter than the actor but it hasn't held him back from building a filmography with over 188 movies and TV shows. His is known for playing roles like Scott Evil in the Austin Powers film series and providing the voice of Chris Griffin in Family Guy. With a net worth of $40 million, his height is surely not an issue.
Joe Pesci – 5 feet 4 inches
They say you have to be tall and bulky to be a convincing bad guy. Well, tell that to Joe Pesci who is known for playing tough-guy roles to perfection in movies like Casino, Goodfellas, and winning an Oscar for his performance in the latter. The Italian-American actor is considered one of the best and although he is not a regular on-screen as he once was, Joe still commands a huge presence onscreen when he shows up.
Additionally, his height is not the only short fact about him. He also has one of the shortest acceptance speeches ever for an Oscar win.
Johnny Galecki – 5 feet 5 inches
Those who followed The Big Bang Theory (and we know plenty of people did because the show was consistently the most-watched comedy on television) will be familiar with Johnny Galecki, who played the character of Leonard Hofstadter on the show. In The Big Bang Theory, a lot of jokes were made about his height and other physical deficiencies attributed to his character but it didn't matter because he was making as much as $900 thousand per episode.
Aside from the show, the 5 feet 5 inches tall actor has appeared in other works like Roseanne, I Know What You Did Last Summer and The Conners.
Jack Black – 5 feet 6 inches
Another famous name whose height is well below the average height for men in the United States is Jack Black, who has a height of 5 feet 6 inches. Jack has built a career as one of Hollywood's eccentric men, a status that has made him a very successful man. He has a filmography with over 150 credits across movies and TV shows, which include classics like School of Rock, Nacho Libre, and King Kong.
Besides being one of the shortest actors in Hollywood, Jack Black is also one of its most recognized actors, with multiple Golden Globe nominations and has won several awards from various significant award organizations.
Elijah Wood – 5 feet 6 inches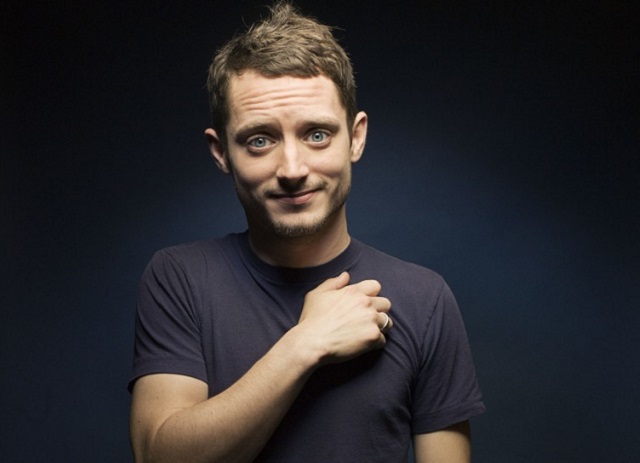 The man who is often mistaken for Daniel Radcliffe, Elijah Wood is one of the shortest men in Hollywood, all thanks to his height of 5 feet 6 inches. What he lacks in height, the actor makes up for in an incredibly handsome face with beautiful blue eyes.
He has starred in major movies like The Lord of the Rings trilogy, playing the hobbit, Frodo and has appeared in over 100 movies and TV shows since he began his career in 1989.
At just 6 inches over 5 feet, many would have resigned to a life of insecurity and self-loathing but not Elijah, and that is why he is a rich man with a net worth of $30 million.
Michael J. Fox – 5 feet 4 inches
His performance in the movie series, Back to the Future has enshrined him into movie history forever but even with the movie series and a filmography of over 70 movies and TV shows, it is his work in promoting awareness about Parkinson's Disease that made him an icon.
His foundation has helped raise almost a $1 billion in research for the disease, one which he also suffers from after he was diagnosed at the age of 29.
He may be one of the shortest actors in Hollywood, but Michael J. Fox will be leaving a very tall legacy.
Jonah Hill – 5 feet 7 inches
When it comes to Jonah Hill, his height is one of the least standout features about him, having developed notoriety with his off-and-on weight loss.
It has made him a butt of several jokes, some of which he hasn't taken kindly to. The actor holds a high reputation in the place that matters most, his career where he has appeared in and delivered excellent performances in movies like Moneyball, 21 Jump Street, The Wolf of Wall Street and several others. Jonah Hill is also a writer, director, and producer. A definition of short, but mighty.
Martin Freeman – 5 feet 6.5 inches
You know you are short when you are cast to play a hobbit and other than Elijah Wood who we have already talked about, Martin Freeman has also played the role of the middle earth short men.
At a height of 5 feet 6.5 inches, he is certainly one of the taller men in his category but he still falls well below the national average. The English actor has been in the industry since 1997 and has appeared in over 80 movies and TV shows, including playing the aforementioned hobbit in The Hobbit trilogy and Dr. John Watson in the Sherlock TV miniseries.
Ken Jeong – 5 feet 5 inches
Ken Jeong's height has somewhat been a part of his craft as a funny man and he has built a successful career in Hollywood off a willingness to make fun of his small stature.
The comic actor has appeared in popular projects like The Hangover, Community and several others. But while his height, which is 5 feet 5 inches is an interesting fact about him, an even more fascinating detail is the fact he is a qualified medical doctor. The fact becomes a lot more amazing when you remember he got his big break when he starred as a doctor in the film, Knocked Up.
See Also: Is Kevin Hart Taller Than Danny DeVito or Tom Cruise, How Tall is Kevin Hart?
Danny DeVito – 4 feet 10 inches
The shortest man among this group of the shortest actors in Hollywood is Danny DeVito, who has a height of 4 feet 10 inches. Danny's exceptional height is down to a condition called Fairbank's disease, which is a genetic disorder that impacts bone growth.
Growing up, it was a source of insecurity for the actor, according to interviews he has given over the years, and he compensated for his height by gaining a big personality.
So far, that trick worked and he has a very successful acting career where he has appeared in popular works like Always Sunny in Philadelphia, Taxi, Matilda, The War of the Roses and L.A Confidential.
Danny DeVito is one of the most beloved actors in the world and has gotten several brand endorsements and various commercial gigs, including a very famous M&M's Super Bowl commercial that went viral.