Nickelodeon might be about casual entertainment for children and teenagers through upbeat stories with little effect on the real world. Still, the network's programs have always had a real impact on people's lives – if not on the viewers and the memories that formed from watching the shows, it did on the actors. One of them is Victoria Justice, who rose to fame via Nickelodeon at a young age.
She got her first breakthrough via the show, Zoey 101, and later shined brighter on the show, Victorious, which she starred in as Tori Vega between 2010 and 2013. Even though her Nickelodeon days are behind her, she continues to enjoy success as an actress and a singer. Read more to learn everything you need to know about Victoria Justice, including her height and sister below.
How Old is Victoria Justice And Where's She From?
Victoria Justice was born on the 19th of February, 1993, and she is a native of Hollywood, Florida. She is the daughter of Zack Justice and his wife Serene Reed. Through her parents, Victoria has ancestral roots in some European countries such as Germany, Ireland, and England, as well as in North America – in Puerto Rico.
Although she was born in Hollywood City of Florida, Victoria and her family later moved to Hollywood, California, where she kicked off her acting career. While there, she attended Cleveland High School, but earned her high school diploma through a home school program, following the launch of her career.
How Old Was Victoria When She Began Her Acting Career?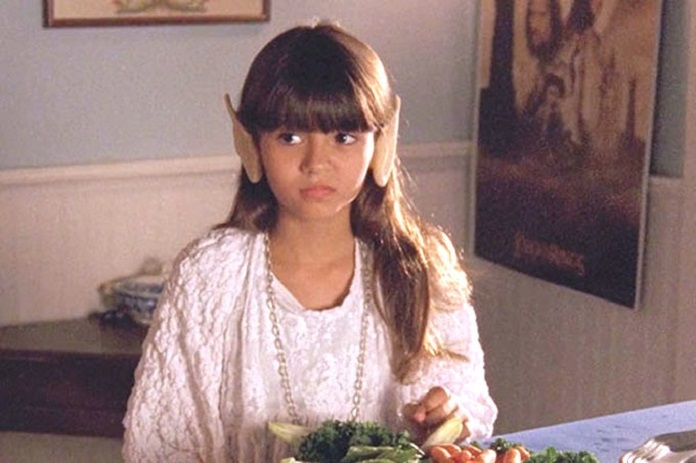 Victoria Justice was aged 10 when she started her career as an actress. She made her debut in an episode of Gilmore Girls in 2003. However, she did not appear onscreen again until two years after, in an episode of The Suite Life of Zack & Cody. Aside from rekindling her acting career, 2005 was also a pivotal year for Victoria because she began appearing in the Nickelodeon show, Zoey 101, as Lola Martinez.
She appeared on the show between 2005 and 2008, starring in 47 episodes, for which she earned nominations from the Young Artist Awards. Other acting credits that came her way in that year include her first feature-length film, When Do We Eat? and the TV movie, Silver Bells. She also appeared in the short film, Mary as Stella.
Two years after she left Zoey 101, Victoria Justice's growing star power became more apparent. She was the lead actress in a Nickelodeon movie, The Boy Who Cried WereWolf. The film premiered to an audience of 5.8 million, becoming one of the highlights of the actress's developing career. For her performance in the TV movie, she earned another nomination from Young Artist Awards for Best Performance in a TV Movie.
The Zoey 101 actress has been in the acting industry for more than 15 years, and her role as Tori Vega remains the most notable role in her career. Victoria Justice began to appear as Tori Vega in Victorious at the age of 17. She appeared on the show alongside Ariana Grande and Elizabeth Gillies, both of whom have become popular names in their respective crafts. She starred in 56 episodes of the show between 2010 and 2013, and also appeared in several music videos during the show's production.
For her role in Victorious, Victoria got twelve award nominations, from ALMA Awards, Imagen Foundation Awards, Bravo Otto Awards, and Kids' Choice Awards. Since Victorious came to an end, Victoria Justice has had limited appearances in major movies and TV shows. She has, however, added a considerable number of credits to her filmography across both media.
Some of her recent work on TV includes guest episode appearances in American Housewife, Queen America, The Real Bros of Simi Valley, and Man with a Plan. In Film, she has appeared in Summer Night, Bigger, The Outcasts, and Naomi and Ely's No Kiss List, and many others.
Her Exploits in the Music Industry
Before appearing on Victorious, Victoria Justice began studying musical theatre at Millikan Performing Arts Academy in 2005 at the age of 12. The knowledge she gained from the academy helped her on Victorious, where she recorded and released several songs. She released her first song, Gold, in June 2013 and was signed to Columbia Records briefly.
She is reportedly signed to Sony Music Entertainment currently. So far, she has released more than 14 singles, appeared in 12 music videos, and gone on two tours since she began her music career.
Aside from her singles, the actress/singer also has four albums to her name, all of which are soundtrack albums from her TV shows, Victorious and Spectacular. According to the singer, her music, and musical career are influenced by several notable artists, like Coldplay, Madonna, Michael Jackson, Elton John, and a few others.
Victoria Is Also Known For Her Charity and Philanthropy
Despite her young age and busy work life, Victoria Justice has found time and means to contribute her quota in making the world a better place. At the age of 17, the Florida-born actress joined Girl Up, a charity dedicated to supporting and providing opportunities for girls in underdeveloped communities.
As part of the charity campaign, she has joined the Unite for Girls tour and traveled to developing countries in Africa and South America as part of her support for the charity's programs. Other than Girl Up, she has worked with the United Nations Foundation and a host of other charities in support of various causes from the eradication of AIDS to the promotion of Human Rights and peace.
Did You Know Victoria Justice Has A Sister?
Victoria Justice has a younger sister named Madison Reed, her half-sibling from her mother's relationship with another man. Madison Reed was born on the 28th of May, 1996, and she is three years younger than Victoria, who was born in 1993.
Like Victoria, she is also an actress and has appeared on the TV show, The Deuce, and Instant Mom, as well as the short film, The Hallow Sea. She has also appeared in the music video for Baby Einstein's song, Baby Santa's Music Box.
See Also: How Elizabeth Gillies Built Her Net Worth From Movies And TV Shows
How Tall Is Victoria Justice?
For her height, Victoria Justice has a decent height of 5 feet 6 inches. She is two inches taller than the national women average in the US. She also has a bodyweight of 50 kg and has a slim body build. Additionally, she has dark brown hair and eyes and body measurements of 34, 23, and 32 inches for her bust, waist, and hips, respectively. Other facts about Victoria Justice's body stats include a US shoe size of 6.5 and a dress size of 2.