E! network fans would recognize Veronika Obeng as one of the stars who chronicled the true story of women behind the mask of money and status on Second Wives Club. Though her marriage and stint on the hit reality show did not end as expected, the single mother of 5 has remained undeterred in the resolve to make a name for herself.
The honest, strong, levelheaded and a beautifully real woman started life out at the bottom, and her ultimate goal is to live a life she'll be proud of. Find out amazing facts you never knew about the reality TV star, blogger, podcast host, and doting mom below.
Veronika Obeng – Bio
An Oklahoma native, Veronika Obeng's birthdate is February 23, 1984. There is little or nothing known about her parents, family, and early life. However, it is no secret that the reality star grew up in her hometown and has six siblings (a sister and five brothers). Although her parents' identities have not been disclosed, it is common knowledge that Veronika Obeng had a decent upbringing as her mother was very religious and instilled good morals in her children. The smalltown girl from Spiro was a very active child with big dreams.
The University of Oklahoma graduate also ventured into modeling after college. Not much is known about her early career endeavors but Veronika Obeng was catapulted to the spotlight as part of the cast of Second Wives Club, the E! Network reality show that chronicled the lives of six women who were married to older, successful, previously divorced men.
After the hit reality TV show, Veronika Obeng had to literally restart her life following the divorce from her plastic surgeon husband. The TV personality runs a podcast and a blog. On her SAC podcast which she co-hosts with two other girlfriends, Melissa Ford and Laura Govan, the three women who come from different walks of life, share different perspectives on various pressing issues one can think of.
On the other hand, her blog, Modern Womanhood | Modern Motherhood, is an exploration into motherhood. A realist, Veronika tries to be as honest as possible about motherhood via the mix of her blog and podcast. More so, Obeng's stint on the Second Wives Club may not be the last time she'll grace our screens. The reality star has hinted that she has a few projects in the works including a potential show about her life and family.
Husband and Children
Veronika Obeng was previously happily married to Dr. Michael Obeng. There is a scarcity of information about her relationship with the Beverly Hills plastic surgeon from the outset but it is no secret that Veronika was Michael's third wife. While the going was good, the reality star was a doting wife and mother.
Together, the erstwhile couple raised eight children – three from their union, two from Veronika's previous relationship and three from Michael's previous relationship. More than just lovers, Veronika and Michael had a good work relationship as she was the general manager at his practice.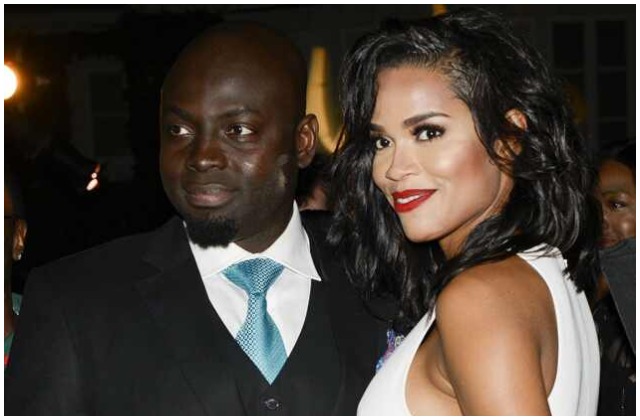 Veronika Obeng joined E! network's Second Wives Club in 2015 because the couple presumed the show would help in promoting Michael's business and project their happy marriage to the spotlight. But contrary to expectations, the show became one of the reasons for the couple's woes which ultimately led Veronika to file for a divorce in mid-2016 on the grounds of infidelity.
Thereafter, her husband Michael Obeng filed a lawsuit against E! in order to prevent the cable network from airing or promoting one of Second Wives Club's episodes. According to the renowned plastic surgeon, the episode which featured him behaving in a compromising manner had the potential to mar his professional practice.
After Second Wives and her divorce, Veronika Obeng had to restart her life. In between her hectic work schedule which includes raising her kids and walking the red carpet, the TV personality has managed to stay relevant to her fans. Obeng believes motherhood is the most amazing gift ever and adores each of her children. Though life as a single parent has been crazy, Veronika loves the joy her children bring and can't imagine her life without all five of them. She tries to be the best mom ever without a single hair out of place.
See Also: Claudia Sampedro Biography – 5 Key Facts You Need To Know
Veronika Obeng's

Net Worth
Veronika Obeng's showbiz efforts have undoubtedly yielded financial rewards. The reality star, blogger, and podcast host's exact salary and net worth have not been disclosed. However, she is believed to have amassed a sizeable financial portfolio and can afford a comfortable lifestyle.
Other Interesting Facts about

Veronika Obeng
1. Veronika Obeng is very active on social media. In addition to her blog, and podcast, the reality star has amassed a strong fanbase on other popular social networking sites. Fans can connect with Veronika on her Twitter, Facebook, and Instagram.

2. The Second Wives Club alum is sports inclined and was once a track athlete in her hometown.

3. Veronika is a night reader. In other words, she loves to surf different websites to add to her bank of knowledge.

Fact Check: We strive for accuracy and fairness. If you see something that needs updating,