Tammy Rivera is a television personality who has gained fame for her appearance in the VH1 reality show Love & Hip Hop: Atlanta. The eloquent star is also a singer who released her first EP in 2018 and also some singles. In addition to her being known for her appearances on a television show and singing, Tammy is also a businesswoman who has her own clothing line.
Even though she has become successful and famous, she had almost everything stuck against her with a father who was away spending 30 years behind bars and a mother who had to bring her up alone. However, Tammy has risen to make something great from her life.
Tammy Rivera's Biography and Age
The Love & Hip Hop: Atlanta star was born Tammy Rivera Williams on July 30, 1986, in Baltimore, Maryland. While her mother is African-American, her father was originally from Puerto Rico but he moved to the states when he was a child of four with his parents. After he served in Vietnam when he was just 18, he returned and joined the activism towards making Puerto Rico an independent communist nation.
He was later sentenced to prison for seditious conspiracy among other things in relation to his nationalistic activities. He spent the next 30 years, because of which Tammy did not get to know him.
In 2016, Tammy Rivera revealed that she was only getting to know her father for the first time and she just realized how much he loved her, something her mother had been telling her for a long time.
In 2014, she joined Waka Flocka Flame who was then her boyfriend to appear on the Love & Hip Hop: Atlanta, which became the first thing that made her famous. She returned to Love & Hip Hop: Atlanta from 2016 to 2017 before coming back again not as a cast member, but as a guest. Since 2017, she has been on the drama anthology TV series, Tales, taking the role of Diamond.
Rivera went further than being just a reality TV star to also becoming a businesswoman in 2015 when she launched her fashion line under the name T Rivera. She created the line for women of all sizes and who are interested in good fashion.
Apart from reality TV, she also has a career as a singer. She released her first single, All These Kisses in 2007 followed by Only One in 2018. The two are later released in her 2018 Extended plays Fate. Her newest song, Sex With You was released in 2019.
Details of Her Family 
Tammy Rivera was 19 years old when she had her first child, Charlie Rivera. Not long ago, it was revealed that her baby daddy is Brian Williams.
According to some reports, Tammy and Brian began dating from the time she was 14 until she was 22, by which she had already had her daughter. In spite of the fact that the two dated for quite a long time, the relationship was said to have been rather abusive. There have been claims that Williams has been an absentee father in the life of his daughter, something that has since been denied by his sister.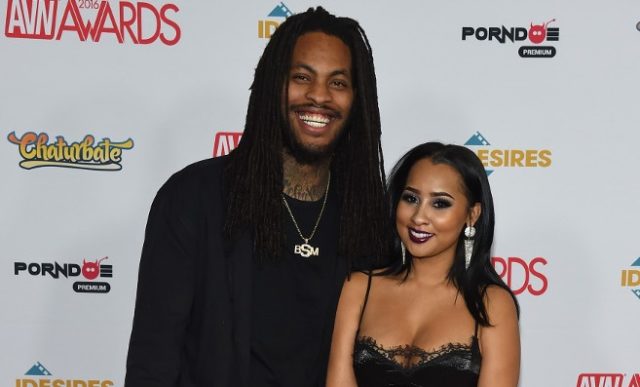 In 2011, Tammy Rivera met American rapper, Waka Flocka Flame whose real name is Juaquin James Malphurs. The first time their paths crossed that night in Miami, the rapper told Rivera that she was the woman he was going to marry.
Since they began dating, Waka has come to be very close to Tammy's daughter that he regards her as his own daughter. In May 2014 after dating for three years, Tammy and Waka eloped and got married in Mexico. Their union came to a temporary end in 2016 after multiple cases of infidelity against Waka. They sought and got professional help which helped them in working out the marriage again. Waka said he has learned from it and has also grown.
For their fifth year anniversary as a couple, they renewed their vows in 2019. For the wedding, Tammy got a 5-carat diamond ring for Waka and her daughter got a smaller ring with a pink diamond.
As regards her parents, it is known that Tammy Rivera was raised by her mom, whose name is not known, as her dad served time behind bars as earlier mentioned in the
Height and Weight
Tammy Rivera is a very beautiful woman although she does not have too much height. She stands at 5 feet 1 inch (1.53 m). Her body weight is 123 lbs.