Stephen Hawking was an English cosmologist, theoretical physicists, and author. One of the world's most popular scientists, Hawking made many groundbreaking inventions in the world of science despite living more than half of his life with a progressive paralytic medical condition known as amyotrophic lateral sclerosis (ALS). The physicist and author of A Brief History of Time died at his home in Cambridge on March 14, 2018.
Stephen Hawking Biography – How He Began
Stephen William Hawking was born on 8 January 1942 in Oxford, England. Hawking was born into a family of geniuses. His parents attended the prestigious University of Oxford. His father Frank was a medical researcher who later sat at the helm of the parasitology division at the National Institute for Medical Research while his mother Isobel majored in Philosophy, Politics, and Economy.
Despite not having so much money, the Hawkings were able to enroll in the best schools thanks to their academic excellence which earned them scholarships. At elementary school, Hawking already began building things from scratch including fireworks, model boats, airplanes, and even a computer which was made out of telephone switchboards and clock parts.
Inspired by his math teacher, Hawking initially wanted to study math but changed his mind and settled for physics and chemistry following pressure from his father who wanted him to study medicine, emphasizing that there were no high-paying jobs for mathematicians.
Hawking at the age of 17 was offered a scholarship to study at the University of Oxford. Far younger than his colleagues, Hawking's early years in school were quite boring as he found school work far too easy and dedicated less time to studies.
However, his college days later became interesting beginning in his sophomore years when he became an active member of the school's Boat Club. He graduated with a first-class BA (Hons.) degree in Natural Science and proceeded to Trinity Hall, Cambridge for a graduate study in cosmology.
Diagnosis With ALS
While in his final years at Oxford, Hawking began to notice some changes in his body which included slurred speech and clumsiness, on some occasions, he would even trip and fall but never really took it seriously nor told his parents.
The signs worsened in his first year at Cambridge, his parents took immediate notice during a Christmas holiday and took him for medical examination. After a series of tests, Hawking was diagnosed with a rare case of amyotrophic lateral sclerosis also known as Lou Gehrig's disease. What this meant was that the nerves controlling his muscles were gradually shutting down. A progressive case, doctors at the time gave Hawking not more than 3 years to live.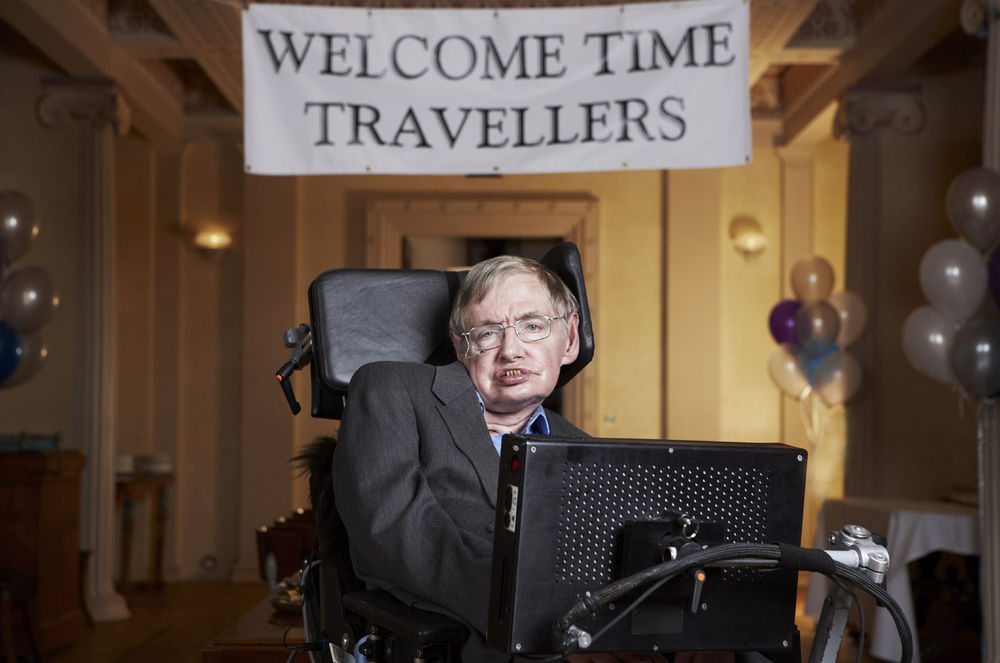 Hawking who was 21 at the time of diagnosis was dating his graduate school sweetheart, Jane, who was a friend to one of his sisters. And while the news of the life-threatening disease made Hawking despondent, Jane's devotion to stick by him regardless gave him enough courage to make the best out of whatever time he had left. A formerly indifferent Hawking devoted all his time to his studies. The duo got married in 1965, and a year later, Hawking received his doctorate from Cambridge.
Though the disease has increased by the year and left Hawking completely paralyzed, the physicist had done well to manage it for over 5 decades as against the less than 3 years life expectancy the doctors gave him.
The Groundbreaking Findings He Pioneered
Thanks to love, Hawking's disease became a blessing in disguise as it molded him into one of the world's notable scientists. His interest in cosmology was influenced by his fascination with stars and the universe in general. In the late 1960s, Hawking's disease began to slow down availing him the opportunity for more activity. He then became a member of the Institute of Astronomy in Cambridge.
One of his first discoveries in the 1970s later called Hawking Radiation was in the theoretical prediction of the ability of black holes to emit radiation, a notion that was previously invalidated by earlier scientists. He proved that matter, in the form of radiation, can escape the gravitational force of a collapsed star.
This made Hawking popular and a worldwide celebrated figure especially among fellow scientists. He was soon awarded the honorary Lucasian Professor of Mathematics at Cambridge. His fame increased when his book "A Brief History of Time" was published in 1988 and became a top seller.
Hawking remained active in his researches about the universe, publishing books about his findings. More than that, he co-wrote children's books with his daughter and also made appearances on TV like in 2012 when he appeared in an episode of The Big Bang Theory.
Hawking was an outspoken atheist. He co-launched Breakthrough Initiatives which focuses on the search for extraterrestrial life. Billionaire Yuri Milner invested $100 million in support of the initiative. In 2016, the billionaire invested the same amount in Hawking's Breakthrough Starshot, an effort to send nano spaceships from earth to the closest star at 20% of the speed of light. Facebook founder Mark Zuckerberg is also part of the project.
List of His Major Works, Awards, and Career Achievements
He was the Lucasian Professor of Mathematics at the University of Cambridge for 20 years.
Won Cambridge University's Adams Prize for Essay Singularities and the Geometry of Space-time in 1966.
Became a research assistant in the Institute of Astronomy, Cambridge in 1972
Made a Fellow of the Royal Society in 1974.
Appointed professor of Gravitational Physics at the University of Cambridge in 1977.
Made an honorary Fellow of University College, Oxford in 1977.
Devised a theory of gravitation that replaced Isaac Newton's.
Awarded the first Albert Einstein medal in 1979.
Appointed a Commander of the Order of the British Empire (CBE) in 1982
Discovered the four laws of black hole mechanics with James Bardeen and Brandon Carter.
Sold over 10 million copies of his book, "A Brief History of Time".
 Founded the Centre for Theoretical Cosmology at the University of Cambridge.
Awarded the US Presidential Medal of Freedom by President Barack Obama in 2009.
Opened the Paralympics in London's Docklands in 2012 and won the Breakthrough Prizes in Fundamental Physics in 2013.
Stephen Hawking's Second Wife Was His Caregiver
Name: Elaine Mason
Date of Birth: August 20, 1951
Occupation: Nurse
Duration of Marriage to Hawkings: 1995 – 2006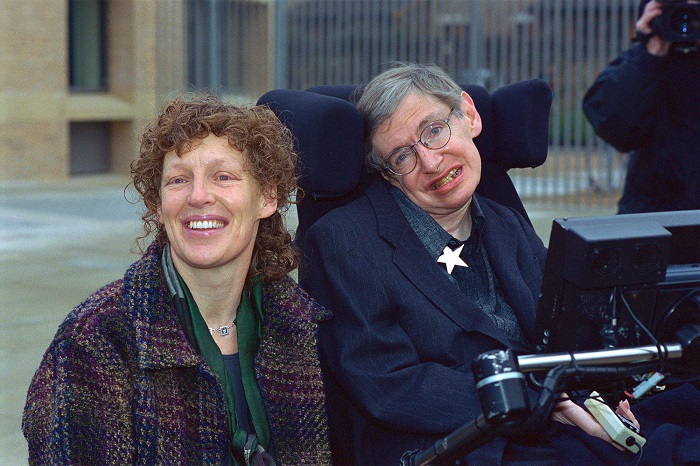 The famous scientist spent many years with his first wife that is was a surprise when it emerged he had parted ways with her to be with his caregiver, Elaine Mason. Before she became popular for her relationship with Hawking, the British nurse worked at an orphanage in Bangladesh.
Just as she wasn't Stephen's first wife, he wasn't her first husband either. She was married to David Manson and it has been claimed in some quarters that he met Stephen through her first husband. David is an engineer and a big fan of Hawking; he has insisted that he helped develop the scientist's speech synthesizer.
Sometime in the 1980s, Elaine and Hawking became acquainted as she started working as his caregiver. Even though they were both married, it didn't stop them from growing fond of each other. They fell in love and Elaine left her husband of 15 years and the two sons they had to be with Stephen Hawking. They got married the same year the physicist divorce his first wife, in 1995, at the Cambridge Register Office.
What We Know About Their Divorce in 2006
Elaine and Stephen had no kids together and their union lasted for 11 years. When they got married in 1995, it was widely expressed that the nurse manipulated Stephen Hawking into a marriage because of his wealth. Elaine has insisted that this is not true; that they were genuinely in love.
Following their quiet separation in 2006, it circulated that the scientist cheated on Elaine with another caregiver named Diana King. They even got engaged but Stephen refused to get married again as he feared it would further make a mess of his relationship with his kids.
Elaine was accused of physical and emotional abuse towards Hawking throughout their marriage. The allegations against her were investigated but she was nerved charged and Stephen Hawking publicly denied the claims that Elaine was abusing him.
He Started Dating His First Wife Before He Was Diagnosed with ALS
Full Name: Jane Beryl Wilde Hawking Jones
Date of Birth: March 29, 1944
Occupation: Teacher and Author
Duration of Marriage to Hawking: 1965 – 1995
Hawking and Elaine got married in September 1995 after his divorce from Jane was finalized. They parted ways in 2006 and the scientist got closer to his ex-wife, Jane, his children, and grandchildren.
Hawking began dating Jane Wilde while he was still a graduate student at Cambridge. At this time, Jane was close friends with His sister thus fostering a closer relationship and bond between them. Also, their relationship started before he was diagnosed with the "motor neuron disease" with an estimated 3 years left to live.
Even after finding out about his condition, Jane stood by Hawking, to the point of accepting to marry him. The pair got engaged in October 1964 and tied the knot the following year on 14 July 1965. Their marriage was blessed with three lovely kids.
She Got Remarried to Jonathan Jones in 1997
Jane had always had a passion for singing among other interests but had to keep them on hold in order to focus on catering and caring for her family. With time, her kids grew, likewise did Hawking's celebrity status which also came with more money for the family and more free time for her as well.
By December of 1977, singing in the church choir, Jane met an organist named Jonathan Hellyer Jones. Though they developed feelings for each other, their relationship remained platonic because they didn't want to destroy the family she had with the scientist.
Hawking's celebrity status also strained the relationship with his wife and family. When Jane and Stephen parted ways, she pursued a relationship with Jones and they got married in 1997. Nonetheless, she continued to support her former husband.
The Scientist Had All His Kids With Jane
Although Stephen Hawking was married twice, all of his kids came from his first marriage to Jane. Meet his children…
1. Robert Hawking
Date of Birth: May 1957
Occupation: Software Engineer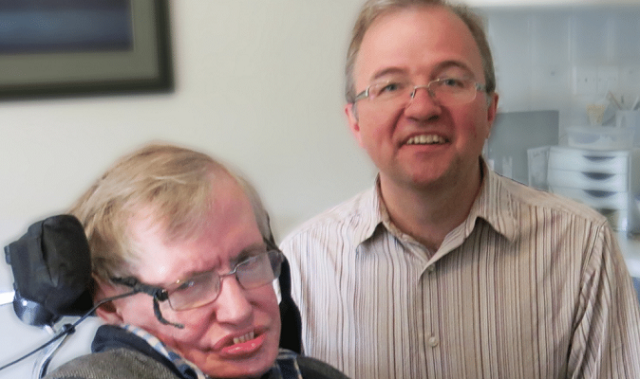 The first child of the great scientist, Robert studied software engineering at the University of Oxford. He lived in Canada for a while but now lives in Seattle, Washington, US with his wife and kids. It has been reported in some quarters that he works for Microsoft Corporation.
Robert's mom related in her memoir that he assisted a great deal in taking care of his father when he was still a kid. Robert was very close to the scientist and was the only child of Hawking who took interest in his works.
2. Catherine Lucy Hawking
Date of Birth: November 2, 1969
Occupation: Journalist, Novelist, and Educator
Lucy is the only daughter of the late theoretical physicist and possibly, his most popular child. Thanks to her works as a science educator, children's novelist, and journalist. She obtained a degree from the University of Oxford where she studied French and Russian. Thereafter, she attended the City University of London where she studied International Journalism.
Lucy was once married to a fellow named Alex Mackenzie Smith. They got married in 1998 and divorced in 2004. She has a son named William and he's autistic. This has a lot to do with Lucy being a trustee of the Autism Research Trust.
3. Timothy Hawking
Date of Birth: April 15, 1979
Occupation: Business Executive
Timothy is the youngest child of Stephen Hawking and reports have it that he worked for LEGO as a loyalty executive and brand development manager before he started serving as the brand development specialist of Hawking Estate.
Tim studied French and Spanish at the University of Exeter. He would later obtain a Master of Science in Marketing from The University of Birmingham.
Is Stephen Hawking Dead Or Alive?
Professor Stephen Hawking, the renowned British physicist and author of A Brief History of Time, died at the age of 76, peacefully at his home in Cambridge in the early hours of Wednesday morning, March 14, 2018.
Diagnosed with ALS in 1963 with a prognosis of 3 years, Hawking managed to outlive the disease by proper management and improved health care.