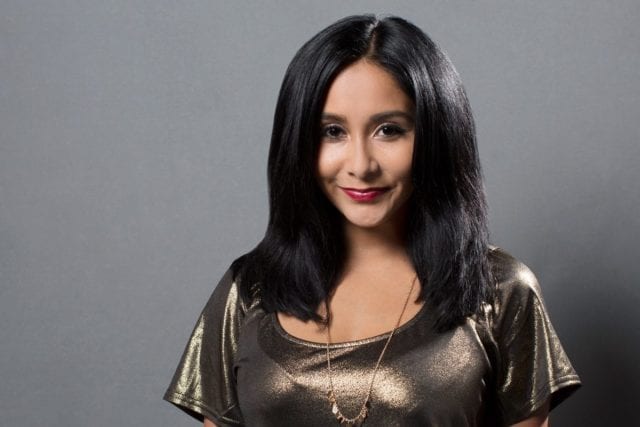 Nicole Elizabeth LaValle (nee Polizzi) aka Snooki is a Chilean-American reality TV star, popular for appearing on MTV reality show Jersey Shore (2009-2012). The show's final season saw her earn $150,000 per episode, a hike from the two previous seasons $22,000 and $30,000 paycheck. Her Jersey Shore days are over, but the former wild partier isn't yet done with reality TV. Here's a look at how she built her wealth and what she has been about lately.
Early Days And Career Beginnings
At just 6 months old, the Chilean born 23 November 1987, was adopted and raised by Italian American parents. Her friends nicknamed her Snooki after the Snookie male character in the movie "Save The Last Dance" because she was the first among them to kiss a guy. She attended Marlboro High School New York where she was a cheerleader.
Snooki's showbiz career began when MTV introduced her to their reality show "Is She Really Going Out With Him?" Snooki appeared on one episode with her then-boyfriend, Justin.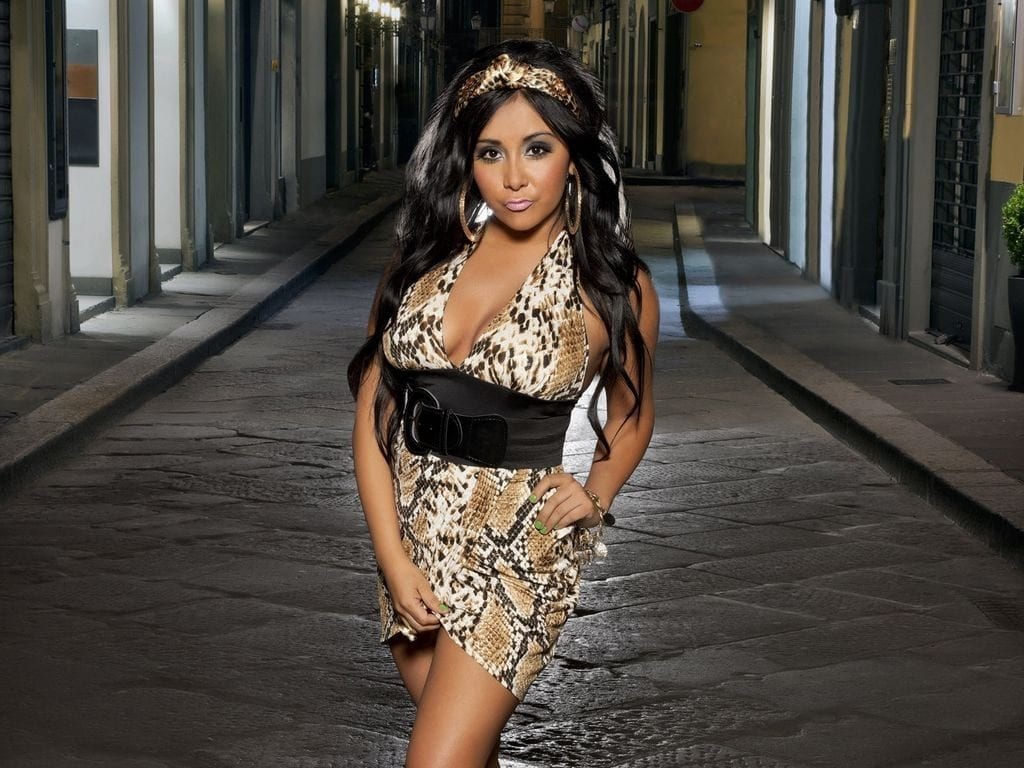 She was scouted by Jersey Shore casting director Josh Allouche who worked at Doron Ofir Casting to appear in the reality show. Snooki was described by the New York Times as the "break out member of the cast". In 2011, alongside Jersey Shore co-star Jennifer Farley, she signed a contract to star in their own spin off Snooki & Jwoww. The show which aired 4 seasons from 2012 to 2015 centered on their transition into their respective marriages and motherhood.
Snooki's popularity is also thanks to her guest appearances in shows like The View, Late Show With David Letterman, The Ellen DeGeneres Show, The Wendy Williams Show and Jimmy Kimmel Live!.
In 2011, she appeared as a guest hostess for WWE RAW and also competed in a 6-person tag team match at WrestleMania XXVII of which she won.
Career Earnings, Other Ventures
Also an author of several books, Snooki wrote her first book A Shore Thing in 2011 but it wasn't much of a commercial success as it sold just 9,000 copies within its first month of release. Her other books include Confessions of a Guidette (2011) and Gorilla Beach (2012) a sequel to the first book, "Baby Bumps: From Party Girl to Proud Mama, and all the Messy Milestones Along the Way", and "Strong is the New Sexy: My Kickass Story on Getting My 'Formula for Fierce'".
In 2011 she was paid $32,000 to speak on what its like to be a celebrity at Rutgers University. The school'd choice of Snooki sparked criticism among students.
Snooki has used her popularity as an advantage in business. In 2013, she sold her customized 2011 Cadillac Escalade EXT on eBay for $75,000, $15,000 more than it would ordinarily cost. She owns a clothing brand SnookiLove which includes perfume, footwear, sunglasses, jewelry, cosmetics, headphones, phone accessories, slippers, handbags, apps, hair and tanning products. Her net worth is estimated at $5 million.
Who Are Snooki's Husband And Kids?
Snooki got engaged to Jionni LaValle in 2012 and got married in 2014. The couple have two children, son Lorenzo Dominic born August 2012 and daughter Giovanna Marie, born September 2014. After the couple's divorce rumors emerged following Jionni's decision to opt out of MTV's Jersey Shore revival, Jionni quickly set the record straight on social media, emphasizing that their marriage is doing great and clarified the reason for his decision.
In 2016, the couple started a new house flipping show "Nicole & Jionni's Shore Flip", which premiered on FYI. Each episode of the show displays the couple as they give back to the community by renovating for families whose houses were destroyed since Hurricane Sandy and are unable to afford to fix the house, with Jionni heading up construction and Nicole handling the interior decor.
According to her interview with Forbes, she plans to do more seasons if the show receives positive ratings. The Jersey Shore star also revealed in the interview that she hopes to one day start a talk show.
Nicole Snooki is also a cast member on 2016 season of the game show 'The Celebrity Apprentice' as hosted by Arnold Schwarzenegger and still produced by Donald Trump. According to the reality TV star, she was part of the competition to learn more about herself and business.
Weight Loss, Height and Body Stats
Snooki has interesting body measurements of chest: 32″ (86 cm), waist: 25″ (63,5 cm), hips: 35″ (89 cm), wears 32C bra size and 5 (US)/35 (EU) shoe size. Her hair color is black and eye colors dark brown. She is known for her bold fashion statements and often mocked for her big hair and outlandish style.

The petite and hot reality star stands at 4 ft 8 (142 cm) and weighs 48 kg (106 pounds). But she wasn't always this slim. After giving birth to her kids, Snooki drastically lost 46 pounds by eating healthy and intensive workouts with the help of a celebrity trainer. The huge weight loss journey she says was inspired by her kids. Snooki's simple formula ranging from reducing processed carbs, cutting back on booze, eliminating wheat, embracing weight training and regular cardio, earned her a total svelte makeover.

During her stint on her hit show Jersey Shore, Snooki became notorious for her hard-partying ways. But the TV star, who was once arrested for drunk and disorderly behavior, has turned a new leaf since becoming a mom and is now probably a health and sobriety model. Her transformation from hard living single party girl to lean and sexy devoted wife and mother is quite inspiring. She also helps others to live healthy by posting how-to workout videos on her website.

Fact Check: We strive for accuracy and fairness. If you see something that needs updating,