With the end of Barack Obama's 8-year tenure as US President looming, the soon-to-be former president has already found a post-white house abode and it isn't so far from the current one.
Obama's post white house mansion is located in Kalorama, Washington DC. The first family chose to remain in the nation's capital, so that Sasha, the youngest Obama can finish high school. "Transferring someone in the middle of high school – tough", the president said of his daughter. Sasha attends the prestigious Sidwell Friends School and would be graduating in two years. Tuition? $39,360. Older sister Malia will be joining Harvard in the fall of 2017.
The four-story, 8,200-square-foot brick mansion includes 9 bedrooms, 8.5 bath and is currently owned by Joe Lockhart, and his wife Giovanna Gray Lockhart. Joe who was the former press secretary for President Bill Clinton is the co-founder of Glover Park Group and the executive president of communications for the NFL. His wife Giovanna is a Washington editor for Glamour magazine. The couple currently reside in Manhattan.
The Tudor-style mansion found in a gated courtyard on the upscale Belmont Road NW was built in 1928. It last sold in 2014 for $5.3 million but is currently valued at $6.3 million. The Obamas will be leasing the house for around $22,000 a month. You can  be sure that the value will be even higher when the president finally vacates it.
Obama's post white house mansion is fit for presidency. Last remodeled in 2011, there are reports the house will undergo further revamping (including bulletproof doors and windows) for security sake before they move in in January 2017, when either Trump or Hilary or Sanders will succeed the White House.
See Also: Tyler Perry's Mansion The Most Expensive House Ever Sold In Atlanta
With almost everywhere clad in white, it is apparent why the Obamas went for this one. Luxury features include hardwood and black and white checkered marble floors, gazebo, two gourmet kitchens with stainless steel appliances and marble counters, a fitness area, wine cellar, a butler's pantry, three fireplaces and a couple of office spaces. There is also a two-car garage, a wide courtyard that accommodates about 10 vehicles, and a vegetable garden for Mrs. Michelle who tends to one in the White House.
The master bedroom where Mr. & Mrs. Obama will be laying, includes a sitting area, two bathrooms, and wide closet space.
America's first black president will be receiving an annual pension of $203,700. The Obamas also own a 6,200-square-foot home in Hyde Park–Kenwood area Chicago, Illinois which they bought for $1.65 million back in 2005.
More Photos Inside Obama's Post White House Mansion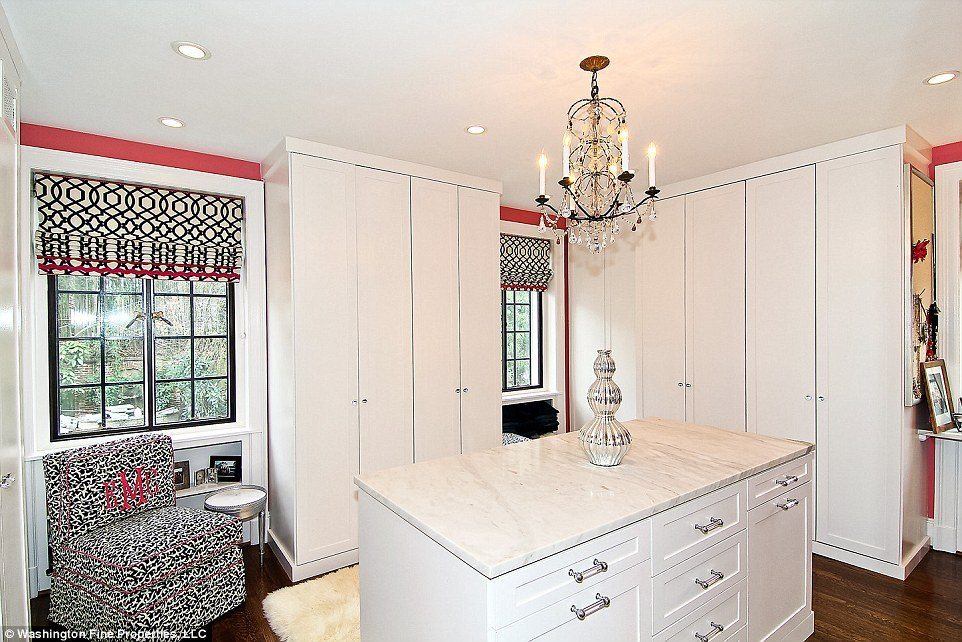 See Also: Paris Chateau Louis XIV – The Most Expensive House Ever Sold
See Also: Oprah Winfrey's Impressive $14 Million Colorado Mansion