Best known for creating one of America's most-watched documentary entertainment TV  series BuzzFeed Unsolved, Ryan Bergara is an editor, producer and cinematographer who joined the Buzzfeed in 2014.
The aspiring filmmaker became popular for his roles in the widely acclaimed web series some of which include Buzzfeed Unsolved: 3 Horrifying Cases of Ghosts and Demons  BuzzFeed Unsolved: Supernatural, and Beautiful Day. The series are not just among the most-watched web series, they also added to his fame in the entertainment world. Find out more about the Buzzfeed video producer who addresses himself as "the World's worst detective" on BuzzFeed Unsolved.
Ryan Bergara Age and Ethnicity
Born on the 26th of November 1990, Ryan Steven Bergara is an American by nationality but he is of mixed ethnicity (Japanese, Mexican, and Filipino descent) according to the ancestry test he underwent. As per his education, Bergara graduated from high school in 2009 before attending Chapman University where he graduated with a Bachelor of Fine Arts degree in Television and Broadcast Journalism.
His Career and Net Worth
From his young age, Ryan Bergara has been passionate about cinematography and as he grew, he longed to be part of movie productions. But during his high school years, he was more active as a volunteer and ambassador of 'Senior Men and Women' (SMW). He was among those volunteering to collect canned goods for communities in need and cleaning schools. His career, however, began in November 2010 when he was employed at the Sony Pictures Entertainment' as an editorial intern. There, he learnt and managed some editing equipment for films and television productions and then two years after, he moved to 'Viacom' to work as its production manager. Shortly afterwards, he joined Whalerock Industries where he worked as a digital video intern. While working at the industry, Ryan had the opportunity to work for five months under the famous Gunnar Wetterberg an executive producer.
In 2014, Ryan was employed as a camera operator for Take One Productions. He also worked in the company as an editor, and producer. Six months after, he left Take One Productions for BuzzFeed. Joining BuzzFeed in August 2014 was a step closer to fame. There he began to produce several hit series including the BuzzFeed Unsolved. The series which originally aired on YouTube on February 4, 2016, was created and produced by Ryan Bergara in collaboration with his college friend Shane Madej.
As a strong believer of the existence of spirits and ghosts, Ryan incorporates this into his web series. In the course of producing his BuzzFeed Unsolved, he visited some unusual places like the 'Villa Montezuma' mansion in Califonia, the historic Goatman's Bridge, 'Ohio State Penitentiary, Rolling Hills Hospital and even places where the serial killer Jack the Ripper committed his infamous murders.
For producing and directing short films, web spots, music videos, and documentaries, Ryan Bergara is believed to have huge annual earning. According to some sources, Buzzfeed video producers are paid from $50k to $86k as an average salary. He is also believed to have an estimated net worth of $1 million thanks to his production house. Along with his friend Shane, Ryan earns a little more from the sale of cups, hoodies, caps and t-shirt that has the show's name (Buzzfeed Unsolved) imprinted on them.
See Also: Heidi Przybyla of MSNBC Bio, Husband, and Family Life
Who Is His Girlfriend?
Ryan is in a relationship or better still has been in a relationship and is very public about it. His girlfriend is Helen Pan whom he has featured in many of his post on social media.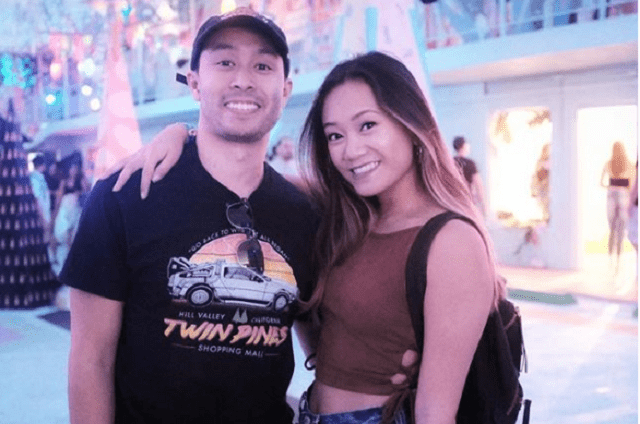 Helen and Ryan started their love life in 2012 and they have remained together as a couple since then with most of his fans referring to her as his wife to be. Bergara does not only share lovely pictures of himself and his girlfriend on his Instagram page which has over 433k followers, she also appears on his website as a model. Details about Ryans girlfriend's background, parents and even career cannot be reached but it is believed that she is also an American. The couple was once involved in a rumour about their separation but it later turned out to be baseless.
On Twitter, Ryan has over 176,000 followers and his 'BuzzFeed Unsolved Network on YouTube channel has more than 1.6 million subscribers. The young producer and aspiring filmmaker lives in Los Angeles, California.