A contemporary talent in Hollywood, Rachel Boston is no doubt one of the best people gracing our screens in the United States for over a decade now and continues to delight movie lovers with her skills, beauty, and demeanor.
Her ability to make a boring character become interesting leaves her fans in complete awe. While her screen skills can't be denied, one thing that still confuses her fans is her marital status with many asking if she is married and who her husband is, hence we bring you the full details of what her love life looks like.
Who Is Rachel Boston, When Was She Born?
Though one of Hollywood favorites, Rachel Boston is understandably private about her personal life. As such, there is nothing known about her parents, early educational background and life. But she was born on May 9, 1982, in Chattanooga, Tennessee, where her passion for acting began. She spent much of her early life in Signal Mountain in Tennessee. It is also known that in her teens she won Miss Tennessee Teen USA and came 10th at the national pageant. After high school, she left her hometown for New York City University.
Why Is She Famous?
Rachel Boston is widely known for her performance in the 2002 NBC award-winning TV series American Dreams which was her debut project. Her role as the firm and resolved romantic partner of J.J Pryor was critically acclaimed and acknowledged by TV critics for significantly nudging for women independence and gender equality.
After the success of the role, the actress further came to the fore when she performed on the CBS series The Ex List and In Plain Sight – both in 2008. Nevertheless, she established her presence in the film scene in 2013 when she performed as Ingrid Beauchamp in Witches of East End.
Although Rachel Boston has since graced numerous TV series, the actress hasn't stayed confined in that circle as she also has scored many independent film credits. Among the films include The Pill, a top-rated romantic comedy movie in which she played Mindy in 2011. Rachel's other remarkable film credits include Ghost of Girlfriends Past and 500 days of Summer which won the Independent Spirit Award for Best Screenplay.
In addition to acting, Rachel is also a producer and has successfully proved that acting isn't the only thing she could flawlessly do. An instance of this point is the work she did as an executive producer in Independent film Black Marigolds shot in Palomar Mountain which was honored with the Special Recognition Award in 2013, during the premiere of the film held at the Boston International Film Festival.
Is Rachel Boston Married, Who Is Her Husband?
Rachel might be one of American's cutest single actresses but she ensures her personal information stays off the public eye and for this reason, she has been ravaged by speculations of possible romantic relationships. Her ability to hide this fact fascinates her fans who can't stop guessing and speculating about her marital status. To date, however, nobody can say for sure whether or not she is married. Also, it is not known if she is into any romantic relationship. But the stunning actress has been seen with different potential lovers and this has always sparked off gossips.
One time, it was rumored that she was dating Brad Hargreaves, drummer of  Third Eye Blind Band. This was partly due to the fact that they were always seen together in different public events, including the 5th Annual Makeup Artist & Hairstylist Guild Awards. Later on, negative rumours were spread that whatever it was they had couldn't go on. Neither of them confirmed this speculation, with Rachel apparently staying focused on what is important which is her career.
Read Also: Suzanne Cryer – 6 Things To Know About The American Actress
Other Facts To Know About Rachel Boston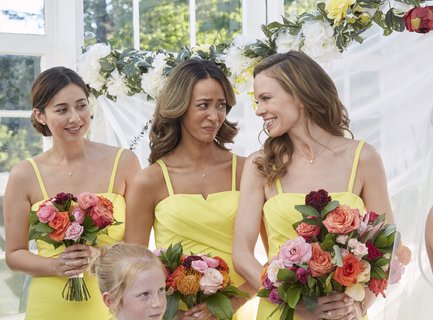 Awards
Rachel has been honored with awards for her works in the movie scene. Among the awards she has snagged include Stargazer Award at the Gen Art Film Festival in New York, Emerging Artist Award at the Big Apple Film Festival and Best Actress Award at San Diego Film Festival.
Net Worth
Rachel Boston's time in the acting business has gathered her huge finance, no doubt. The actress exhibits a net worth estimated at $4 million, basically from her acting exploits, which place her among excelling TV stars.
Body Measurements
The world knows Rachel Boston is beautiful. Her stunning hair,  smile, and overall appearance which exudes nothing but pure elegance earned her the Miss Teen Tennessee and top 10 at Miss Teen USA in 1999. As for her body measurements, she is 5 feet 9 inches tall and weighs 56 kg. Her bust measures 32 inches while her waist and hips measure 24 and 33 inches respectively.