At the turn of 2016, the news industry was awash with divorce stories of The Real Housewives of Atlanta star, Phaedra Parks and her husband of seven years. At the time of the divorce proceedings, her estranged husband, Apollo Nida, was serving an 8-year term at New Jersey's FCI Fort Dix correctional facility on the grounds of bank fraud and identity theft. But in early 2017, what seemed like a done-and-dusted divorce case was suddenly reared back to ground zero when the judgment was reversed in March.
According to sources, the judge nursed concerns over Parks' misspelling of Nida's last name and that Apollo Nida himself had not been able to attend much of the divorce hearings. More so, there were words that Nida had no prior details about the final hearing and was not given the finalized divorce papers. But amidst the turmoil, fans and followers alike are keen to know what led to the crash of their once-blissful marriage that produced two sons and if at all she's moved on to a new relationship since then.
Phaedra Parks' Early Days & Rise To Fame
Phaedra Parks began her journey to fame in her birthplace of Athens, Georgia. There, she attended Wesleyan College, Athens; graduating with a BA Hons degree. She proceeded to the University of Georgia where she studied Law and earned a Juris Doctorate. Parks also studied Mortuary Sciences at Jefferson State College. This purely explains her current practice as a mortician.
In 1996, fresh from Law School, Parks went into private practice. She set up The Parks Group PC in Atlanta; a law firm which she manages to this day. Since that time, Parks' career has seen her represent big names in sports and the media, including Michael Jackson, Jermaine Dupri and Bobby Brown. Her success with cases involving celebrities and high-profile individuals have put her at the centre of a flourishing legal career. Not only did she serve as president of the Gate City Bar Association, but Parks also sits on the advisory board of the American Bar Association.
The Truth About Her Debacle On RHOA
Though an established attorney, labelling her with that title alone wouldn't do much justice to her portfolio. Asides her successful law practice, Phaedra Parks is perhaps best known for her role on the reality TV show, The Real Housewives of Atlanta. Parks, alongside co-star, Cynthia Bailey, joined the cast of RHOA in its third season which premiered on October 4, 2010.
However, after six consecutive seasons on RHOA, Parks had to leave following accusations that she had spread rumours that co-star, Kandi Burruss, and her spouse, Todd Tucker, were scheming to sedate Porsha Williams and "take advantage of her sexually".
Although she apologized for spreading the rumour, the management of the show decided that she would not be returning for the next season. In early 2019, however, it was announced that Parks was meeting with Bravo executives to discuss her return to the show.
Whether or not she would reappear on RHOA, Phaedra Parks has earned her fair share of fame within the six seasons she was part of the show. As of this writing, the Attorney holds sweeping popularity in the African-American community in Atlanta. With over 2 million followers on Instagram and 1 million on Facebook and Twitter, she remains one of the most followed Afro-Americans.
Phaedra Parks has also parlayed her fame into successful book authorship. Her bestselling book Secrets of the Southern Belle: How to be Nice, Work Hard, Look Pretty, Have Fun and Never Have an Off Moment explores themes around confidence and grace of the black woman. This has also opened her up to multiple speaking platforms across the United States. But in all of the glamour, Parks also underwent a not-so-pleasant revolution in her love life.
How She Met and Married Apollo Nida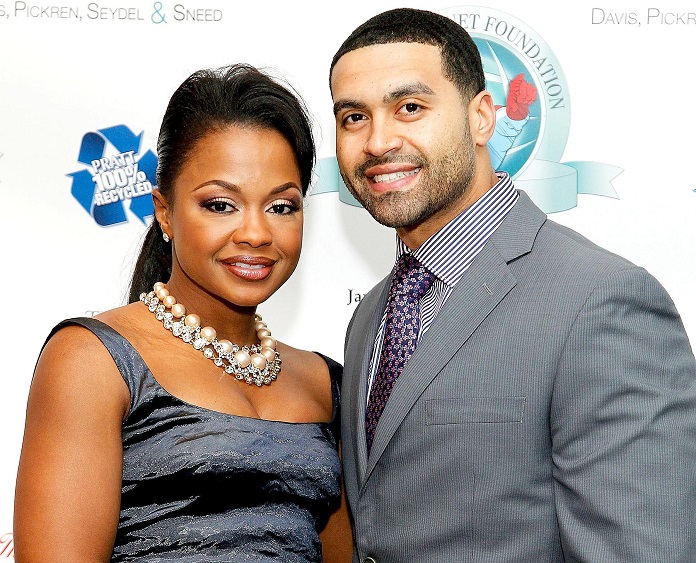 According to an interview with Parks, the two met each other back in 1995 after Nida reportedly flagged down her car on one of Atlanta's highways. After that first encounter, Nida made his mind clear and what he wanted was to have Parks in his life, as his girlfriend.
Over the next decade, their relationship was sort of an on-and-off kind but they managed to make it work. As a young attorney, one of several things Phaedra Parks had to deal with was a lover who was in constant trouble with the law. Eventually, in 2000, Apollo Nida got caught up in a dirty web that saw him serve a six-year prison term for a busted car theft scheme.
After his release, Nida knew he had a lot of convincing to do if he was ever going to get back into the life of his then-former girlfriend. For some reasons, they picked up again. As Parks puts it, she thought Nida had changed for good. She believed he had grown up, owing to his focused attitude on settling down and having a family.
More so, at the time, their relationship had gone way beyond both of them. Their families had been so knitted-up that it was almost impossible to think of a split. On a personal level, Park believed, correctly, that they were both in love and Nida was quite a handsome man to have kids with.
Thus, in 2009, they both walked to the altar, exchanged vows and started a family together. The following year, their first child, Ayden, was born. Three years later, they welcome their second son, Dylan.
What Led to The Big Split?
Now married with kids, the Reality TV star would later find out that her husband was far from changed. It didn't take long before Apollo Nida found himself head-to-head with the law again. This time, for charges ranging from bank fraud and identity theft. It was at this juncture Parks called it quits with the cute guy. Now a famous reality TV star, Phaedra Parks dreaded the media uproar that connected her to a fraudster husband. Asides her reputation, Parks nursed worries that Nida was setting a poor example for their two boys.
In 2014, she announced her decision to divorce the father of her two sons. Although the divorce was first finalized in 2016, a last-minute court order by the judge reversed the entire process in March of 2017; on grounds that the decision was made with Apollo Nida being absent from much of the hearings and that Parks may have intentionally misspelt her ex-husband's name for ulterior reasons. After a tedious shut-down protocol, they reached a divorce settlement in 2017.
Already serving an eight-year prison term for fraud and identity theft, Apollo's sentence was slashed by a year in March of 2019. But not long after his release, the father of two found himself behind bars again for allegedly flouting a technical condition of his release. His original release date was slated for October 15, 2019.
Though some of their divorce agreements remain confidential, the judge ruled that as part of the settlement, the couple would share joint legal custody of their two sons. While Parks holds physical custody of the boys, Nida is only allowed weekly phone calls.
How Has Parks Been Faring Since the Split?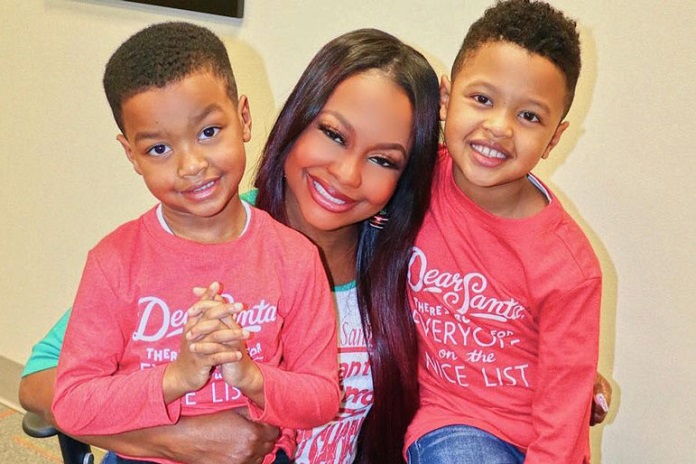 Now divorced, the attorney, mortician and mother of two is gathering the pieces together. After leaving the cast of The Real Housewives of Atlanta, she ventured into the fashion industry with a modelling contract with Wilhelmina Models. While doing that, she is actively raising her two sons, Ayden and Dylan, to become young, responsible adults.
She can be sure of raising them well because both boys hardly have any memory about their father's lifestyle. For one, when Apollo Nida left, Dylan, the younger son, was barely one. So, he wouldn't have any recollection of his father's history like Ayden would. Ayden may have faint memories of his father but the hurtful specifics are far out of his reach for now and their mom hopes to keep their minds as clean as possible. In the meantime, Parks seems to have kept her doors open to give love another chance.
Phaedra Parks Has a New Partner
While her ex-husband has since moved on to another relationship with Pennsylvania realtor, Sherien Almufti, Phaedra Parks took her time before giving love another chance. Although she has been reticent about her love life, the mother of two, in 2017, left her over two million Instagram followers in shock when she posted a suggestive photo of herself with Criminal Minds star, Shemar Moore. But the two have come out plain to say they are not dating and so far, there is no evidence that they are together.
As of early 2019, there were reasons to believe that Phaedra Parks was dating radio host, DJ Tone Capone. The radio host broke the news to millions of fans during an episode of his syndicated show, WGCI. However, by May of that year, they had called it quits. The reason for the split largely remains unknown.
By September 2019, however, the RHOA alum broke the news of her love tango with the actor, Medina Islam. They reportedly started dating after meeting on a dating app. Parks claims to know him from Atlanta. So far, the two lovers share several mutual friends.
Great as it seems, their romance may have one little problem; distance. As of the time of this writing, Parks lives in Atlanta while Islam lives in Los Angeles. Parks readily admits that doing the long-distance thing is a heck of work. With many sad moments in the past already, fans are really rooting for this one to work out.