Nicole Kidman is a famous Australian actress and producer whose record in Hollywood is something very few have been able to achieve. She has, in over two-decade-old career, racked up multiple awards  – up to eight remarkable trophies – including an Academy Award, two Primetime Emmy Awards, Golden Globe Awards and Emmys and many more. We all know that not all men can stand a woman with such great success, but it shouldn't be such an issue if he is equally successful, right? Well, read about her husband, divorce, height, family, etc.
Who is Nicole Kidman?
Nicole Kidman was born 20 June 1967 in Honolulu, Hawaii, but she was raised in Sydney by her Australian parents Janelle Ann and Antony Kidman. The versatile star had an opulent childhood and lived in a comfortable home located in upper-class Sydney suburb. This is because her mother Janelle worked as a nursing instructor and earned reasonably while her dad was a biochemist, clinical psychologist, and author. Moreover, Janelle was a member of the Women's Electoral Lobby and edited the books of her husband until his death from a heart attack in Singapore in 2014 at age 75. Nicole has a younger sister named Antoni Kidman who is a successful journalist and TV presenter.
Nicole first spent time in Hawaii at Manoa where her father was a graduate student at the University of Hawaii. The family later lived in Washington D.C before finally going back to Sydney. She is of Irish, Scottish and English descent.
Education
Nicole followed normal school route but had other side training that helped in shaping her career. She started ballet classes in her primary school days. During her education at Lane Cove Public School and North Syndey Girls High School, she also enrolled in a dancing class. To master her art, she joined Philip Street Theatre in Syndey thereafter and later furthered in Australian Theatre for Young People. It was in those theatre schools that she learned drama, mime, and acting.
By age 16, she had all she needed to take on Hollywood, starting out her acting career professionally. Her first gig was in a 1983 drama film Bush Christmas. She then landed many other film roles. She gained a significant break in 1988 when she joined the cast of Dead Calm and later on To Die For.
Her light in Hollywood, however, shone the brightest when she performed in the 1995 blockbuster film Batman Forever. This made her name become somewhat of a household topic across the Pacific. From then onwards, she spent the rest of the 1990s and first ten years of the new millennium gaining well-deserved acclaims for her acting talent. Her reputation keeps growing over the years with multiple awards to her name. Plus, she has her own production company named Blossom Films.
Nicole Kidman's Husband & Children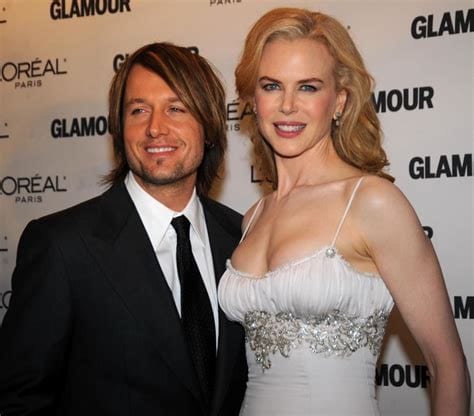 Nicole Kidman has taken marriage vows more than once but only one failed. And that is her first marriage to co-actor Tom Cruise. The ex-couple first met in 1989 on set the film Days of Thunder and began dating. They married in 1990 on Christmas Eve in Telluride, Colorado. In 2001, after two adopted kids – a daughter Isabella Jane born in 1992 and a son Connor Anthony born in 1995, they decided to give themselves a break. Cruise filed for divorce, citing irreconcilable differences. Their marriage vows were annulled legally in the ending part of 2001. In an interview in 2006, Kidman revealed that she was still in love with Cruise and that their separation came as a shock to her.
After the divorce, regardless of the immense shock, she had to pick up the pieces of her life and focusing on her career became one of the effective strategies. But not without giving love more shots.
In fact, around the time, she was romantically linked to many prominent names in Holywood such as Marcus Graham, a famous Australian actor, and Adrien Brody. She was also said to have dated Windrider co-star Tom Burlison. From 2003 to 2004, Kidman allegedly dated musician, Lenny Kravitz. After their breakup, she fell for Robbie Willams and dated him briefly. She also confessed that she had a serious crush on Jimmy Fallon and had made some moves to get his attention. However, Fallon didn't grab her intentions.
With the many failed relationships and marriage, Kidman's fans thought sustainable love wasn't for the blonde beauty. But not until Keith Urban crossed paths with her in 2005. Well, even though she revealed sometime in 2017 that she was secretly engaged to an unnamed person before she said yes to Keith Urban.
By 2006, she and the New Zealand singer were already making marriage plans. The same year, they tied the knot in 2006 in Sydney. Now, they have two biological daughters Sunday Rose born in 2008 and Faith Margaret born through gestational surrogacy in 2010.
Height and Body Measurements
Kidman is a tall woman. She is, in fact, a stunner and has all it takes to be a star physically. She is at least 7 inches taller than the average woman at 5 feet 11 inches. When it comes to weight, Kidman finds it easy to either add or lose weight. One time she weighed 52kg which was clinically termed underweight for a person with BMI placed at 16. Later on, she gained some pounds and has been able to have control over her weight. Currently, she weighs 57kg or 125 pounds. Her bust size is 34 inches, her hips measure 36 inches and waist size is 23 inches. She wears a US  size 9, a European size 9 and a UK size 7.
Summary of Nicole Kidman's Body Statistics
Body shape: Banana
Dress size: 2
Bust-waist-hips: 34-24-35 inches (86-61-89 cm)
Shoe/Feet: 9
Bra size: 34A
Cup: A
Height: 5'11" (180 cm)
Weight: 125 pounds (57 kg)