When you speak of major social media platforms in the world right now, one would not be amiss to put YouTube at the top of the list. The video-sharing platform has grown exponentially in recent years as a result of the work of several creators who have taken to the platform to showcase their skills and talents to the world, earning millions of subscribers in return, a fact that has left us wondering who has the most subscribers on YouTube?
YouTube is a platform that boasts of several categories, that ranges from documentaries to music to how-to, sports, comedy and a few others and the leaders in each category are some of the most subscribed channels on YouTube. Without further ado, here is a list of YouTubers with the most subscribers on YouTube, along with some information on their channel.
T-Series – 107 million subscribers
YouTube might be a global platform but it is unsurprisingly dominated by contents in the English language. However, despite the popularity of the English language on the platform, the channel with the most subscribers on YouTube is a non-English Channel named T-Series.
It is a music platform that has climbed to the top of the subscriber's chart through contents like music videos and live performances of various artists. The channel's videos have been viewed over 77 billion times. In case you are wondering who owns T-Series, a search on the internet revealed that the channel is maintained by an Indian music label of the same name which is in turn owned by Super Cassettes Industries Private Limited (SCIL), a music record label company founded in 1983 by Gulshan Kumar.
Before T-Series became the reigning channel with the most subscribers on YouTube, the title, over the course of YouTube history, has been held by Smosh, Judson Laipply, lonelygirl15, nigahiga, Fred, Ray, PewDiePie, Brookers, geriatric1927, and the official YouTube channel (YouTube).
Other Channels which Rank High as Channels with the Most Subscribers on YouTube are:
PewDiePie – 98 million subscribers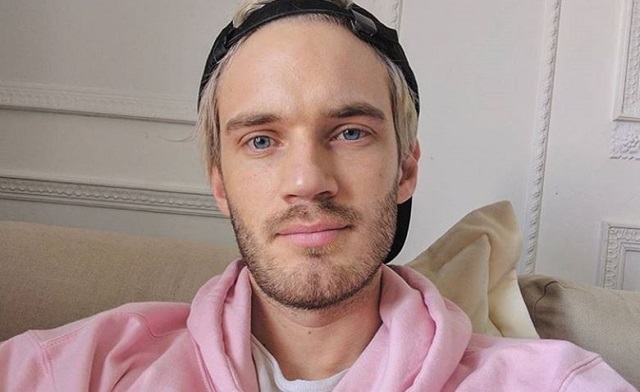 PewDiePie is a comedy channel owned and run by the Swedish online superstar, Felix Arvid Ulf Kjellberg, more commonly known as PewDiePie. He is a comedian, an actor and a gamer. His channel has been one of the most subscribed channels on YouTube since 2013. He has over 98 million subscribers.
5-Minute Crafts – 59 million subscribers
The first two channels with the most subscribers on YouTube leave a significant gap as 5-Minute Crafts, which is the third most subscribed channel has a subscriber base of just over 59 million subscribers. The channel is a DIY (Do-It-Yourself) channel that teaches its audience crafts and various life hacks. It has over 14.6 billion views.
Cocomelon – Nursery Rhymes (54 million subscribers)
Cocomelon is focused on children in nursery schools. The channel, which was created on September 1st, 2006 is an educative channel that creates 3D animation videos of traditional and modern nursery songs. It has recorded over 34 billion video views since it came into existence.
SET India – 53 million subscribers
Unlike most channels on this list, SET India, which means Sony Entertainment Television India is a 24-Hour Hindi channel that provides round the clock content catered to a family audience. The channel has been operated as a YouTube station since 2006 offering various content forms like movies, music, and comedy shows.
Canal Kondzilla – 50 million subscribers
Canal Kondzilla or Kondzilla for short, operates in the music category and may not hold the record for the largest channel in the world, but it does as the second-largest music channel in the world after T-Series and the largest channel in Latin America. The channel is owned by Konrad Dantas who is a screenwriter and a director.
WWE – 46 million subscribers
Another channel in the top ten with the most subscribers on YouTube is the brand channel of the popular wrestling promotion company, WWE. The channel was created in 2007 and features several episodes of the WWE events, including Monday Night Raw. The channel also offers behind the scenes footage and streams some of its major events live, such as SmackDown.
Justin Bieber – 46 million subscribers
For music artists, YouTube is also a great platform to connect with their fans and showcase their work and among a variety of international artists who have dedicated channels on the platform, Justin Bieber is leading the pack with 46 million subscribers. He began his career via YouTube and continues to share content like music videos, interviews and live performances with his subscribers.
See Also: Top 10 Richest YouTubers In The World
Dude Perfect – 44 million subscribers
Dude Perfect is a channel run by a sports entertainment group based in Texas. The channel focuses primarily on sports, particularly trick shots and sport-related stunts. The channel has been in existence since 2009 and has the ninth most subscribers on YouTube with over 44 million subscribers with over 8.5 billion views.
Badabun – 41 million subscribers
Badabun is a channel simply geared towards interviewing members of the public on various events. The channel was launched in 2014 and has experienced rapid growth since its launch, earning its first million subscribers within the first two years. The channel has recorded over 12 billion views and may very well find itself higher up the list in the next couple of years. With over 41 million subscribers, it has the 10th most subscribers on YouTube.