Molly Shattuck, one of the prominent figures in cheer-leading became a notable personality after being married to Mayo Shattuck, Harvard alumni, and businessperson. The couple had three children before they divorced in 2014. Prior to becoming a civic leader, she also worked as a Director of Sylvan Learning Systems and gave out $190,000 in Secrets Millionaire TV series to kids in Shenandoah, Pennsylvania.
Further, she came into headlines after being sentenced for having raped a 15-year-old boy in Bethany Beach in 2014, who was also her son's friend.
Shattuck, who made history as the oldest woman to become an NFL cheerleader was accused of sexually assaulting the 15-year old boy that she met through Instagram. Several documents that report the case allege that this former cheerleader got in touch with the boy after finding a picture on Instagram first. It was, however, at a vacation rental home in Bethany Beach that the crime was said to have been committed.
The ex-cheerleader pleaded guilty to the crime and asked for forgiveness in June 2014. That left her with the possibility of spending a maximum of 15 years behind the bars, with no mandatory minimum. Her attorney pleaded for leniency as the woman had accepted her crime and would spend the rest of her life trying to make up for it. He said she was suffering from some emotional challenges after her husband had left her for a much younger woman. He pleaded that she be only put on probation. Nevertheless, prosecutors demanded that she be made to spend the next 28 months behind bars.
"I was the adult, and I'm sorry," Shattuck sobbed before she was sentenced. "I never should have had the conversation with someone else's son and I'm sorry… I will spend the rest of my life making this right."
In the ruling, however, the judge sentenced her to two years of level 3 probation as well as reporting to the probation center every other weekend, for 48 weeks. She was also ordered to pay a total of $10,650 for the crime in restitution to the victim's family. More so, she was not allowed to meet any person younger than 18, other than her three children.
Other things that made her charge were unlawful sexual contact and giving alcohol to a minor, while the plea was reduced to less serious rape offense. Police reports say that she performed oral sex on the boy who was not of his age for such sexual acts. The boy, who was a friend of her child exchanged sexual texts and emails with her, while both of them were said to frequently meet in car parks.
Molly Shattuck finished her time on 4th August 2017 and was released. However, according to a Department of Correction spokeswoman, she has registered as a sex offender.
It was reported that there was an attempt by prosecutors to have Shattuck's probation period extended as a result of what was said to be outstanding issues regarding restitution.
Molly Shattuck Net Worth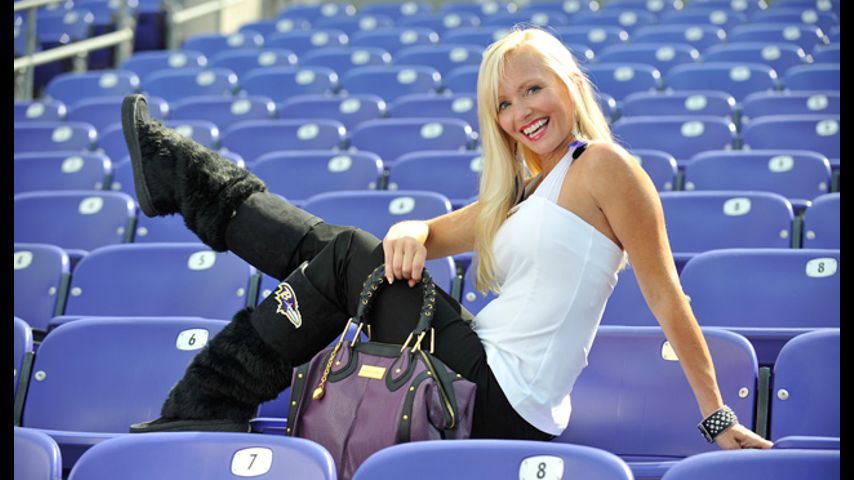 Molly's ex-husband, Mayo Shattuck, who used to have a salary of $759,806 and around $400,000 in stocks was estimated to have a net worth of $14 million. Molly lived with her three children at her $2.5 million home. She was released on an $84,000 bail at the Sussex County Superior Court in Georgetown.
As of 2015, Molly Shattuck's net worth is estimated at $5 million, including her assets. After completing her sentence, it remains to be known what the worth of the woman is at the moment.
Personal Life
Molly Shattuck was born on 19 February 1967. She became the second wife of Shattuck married Mayo A. Shattuck III when the two got married in 1997. During their marriage, the woman suffered 4 miscarriages before she later gave birth to healthy children. As earlier stated, she joined the Baltimore Ravens Cheerleaders in 2005, when she was 38, making her the oldest person to be a cheerleader.
Her marriage ended in a divorce in 2014 after seventeen years of marriage.
Quick Facts About Molly Shattuck
Full Name: Molly A. George
Profession: Singer and Dancer
Ethnicity: White
Nationality: American
Date of Birth: 19 February 1967
Place of Birth:
Marital Status: Divorced
Children: 3
Astrological Sign: Pisces