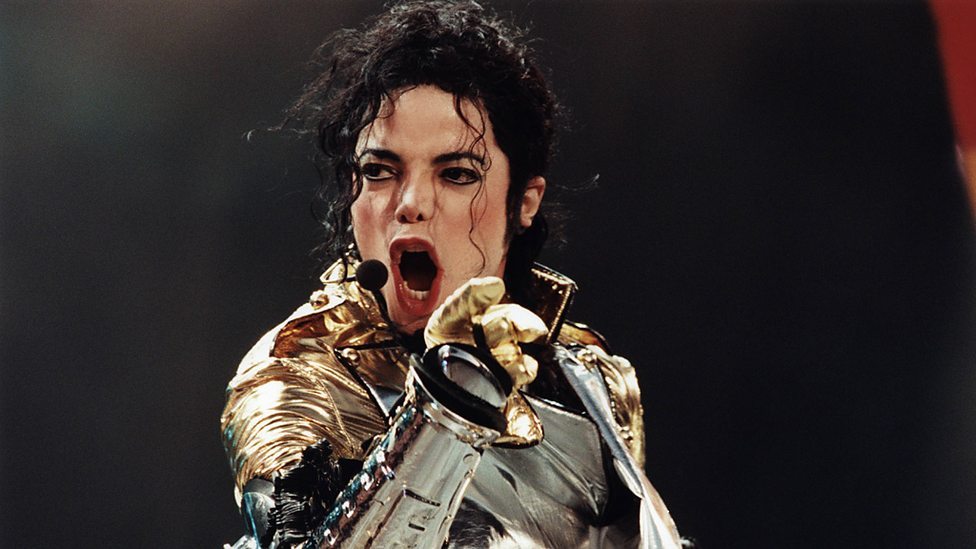 Age/Date of Birth:

(August 29, 1958 – June 25, 2009)
Height:

In feet: 5 ft 9 in
In Centimeters: 175 cm
Ethnicity/Race:

African American
Nationality:
American
Wife or Girlfriend:

Lisa Marie Presley
(m. 1994; div. 1996)
Debbie Rowe
(m. 1996; div. 1999)
Parents:
Joseph Walter Jackson and Katherine Jackson
Net Worth:
$500 million at the time of his death
Michael Jackson was one of the most famous musical artists in history whose incredible feats saw him earn between $50 million and $100 million annually. However, due to exorbitant spending, MJ died broke in 2009. He reportedly spent north of $40 million annually to maintain his luxury lifestyle, incurring debts in the process.
Thanks to MJ executioner's, his estate has successfully bounced back from bankruptcy. According to Forbes, Micheal Jackson's estate grossed at least $3 billion between 2009 and 2016. In 2016 alone he earned $825 million, making him the highest-earning celebrity dead or alive. Here is all you need to know about Michael Jackson's $500 million net worth as of his time of death.
Michael Jackson's Net Worth Before Death
How He Made His Money
Michael Jackson began as the lead singer of the "Jackson 5" music group. He got his break with the single "Ben" which topped the Billboard Hot 100.
Michael Jackson's most valuable asset was actually his music catalogue. The copyright value of his own songs was estimated to be $100 million. However, he made most of his money from other artists' songs, particularly those from "The Beatles".
MJ started owning music rights in the early 80's when he bought the catalogues of "Sly and the Family Stone". Thereafter, he purchased a series of classic singles, including "Shake Rattle and Roll", "Runaround Sue", "Great Balls of Fire", "When a Man Loves a Woman", among others. His greatest break came in November 1984 when he bought the Beatles catalogue ATV music for $47.5 million. Later on, the Beatles catalogue was merged with Sony in a 50/50 joint venture known as Sony/ATV. It is now estimated to be worth $2 billion.
Michael Jackson had sold 98 million units of his own albums in the US alone. In 2009, he sold 24 million albums outside of the United States. The total amount generated out of these sales amounted to about $383 million.
Per reports, Michael Jackson's estate got a tremendous boost from the sale of 50 million albums, sold during the 'Michael Jackson: The Immortal World Tour'
Films
In addition, his estate got another big boost from the film 'This Is It'. This movie has made over $500 million. It was actually recorded with the help of Michael Jackson's lawyers after combing through thousands of hours of his personal home videos from the last year of his life.
Business deals
The executors of Michael Jackson's estate, in a bid to salvage his estate, sold his future music rights to Sony for $250 million. This is said to be the largest record deal in history. His estate continues to earn money from Sony.
Other business deals between the executors of Michael's estate and other parties started coming in after the success of the record contract and the movie. One of the most notable deals he entered into was with Pepsi. It involved the licensing of Michael's image.
Shows
Cirque du Solei was involved in producing two Las Vegas shows around Michael Jackson's image and music. In both of these shows, Michael's estate is in a 50/50 partnership with Cirque du Solei.
Financial Woes
Michael's woes emanated from his lavish lifestyle. It is a known fact that in his lifetime, Michael Jackson spent money way faster than he earned it. At the time of his death in November 2009, his debt was to the tune of $500 million. Sources said Mike spent between $30 to $50 million every year on his lifestyle alone. This uncontrolled spending eventually led him to financial ruin. He ended up racking up large amounts of unpaid bills with his agents, publicists, and lawyers.
Below are a few examples of his lavish spending:
— $17 million which he used to purchase the Neverland Ranch and its maintenance costs amounting to $5 million annually.
— $5 million paid annually to take care of interest on his debts.
—  12 million spent on a divorce settlement with Debbie Rowe.
— $20 million spent on settling a child molestation lawsuit.
— Several millions spent on Bentleys, clothes, arts, antiques, and trinkets.
Michael Jackson's House / Net Worth After Death
Jackon's famous home, the Neverland Ranch which was later rebranded and rechristened Sycamore Valley Ranch is a sprawling estate in Santa Barbara County, California, that he bought in 1987. The 2,700-acre property has magical features boasting of a pool, tennis courts, a lake with a waterfall, a "Disney-style" train station, barn, multiple guest houses and another separate building with a dance studio and 50-person movie theatre.
Neverland Ranch was originally a golf resort, but became Jackson's home as well as his private amusement park. He stopped living at the property after his 2005 molestation trial and an extensive search of the property. Neverland Ranch was devalued on the real estate market in 2017 recording a significant decrease from the original asking price of $100 million to $67 million.
Between 2006-2008, MJ lived in Bahrain for a little bit after being acquitted of child molestation. There Jackson bought a mansion in Sanad, after reportedly paying US$8 million. At the time of his death, Jackson was living in a rented Beverly Hills home, Los Angeles where he was discovered unconscious.
From 2007 until his death in 2009, the troubled singer and his three children lived in a rented Las Vegas mega-mansion called the "Thriller Villa", better described as their sanctuary. The estate which stands at 16,122 square feet on 1.7 acres of land features 7 bedrooms and 12 bathrooms. The house also has its own 74-seat, medieval-style chapel that can be doubled as a recording studio. It also features a bell tower, an 8,500 square foot basement that has been transformed into Jackson's own private art gallery, and a master bedroom with a fireplace, a seating lounge, and a fully stocked wet bar. Thriller Villa which is a true reflection of Jackson's extravagant lifestyle was in 2016, listed on the real estate market for a whopping $9.5 million.
Thanks to his executioners, Michael Jackson's estate was saved and he continues to mint top dollars even from the grave. Although he lived an extravagant lifestyle, MJ was still the highest-paid dead celebrity. As of 2016, late Jackson earned $825 million and $75 million in 2017.
Profile Summary
First Name:
Michael
Last Name:
Jackson
Also Known As:

MJ, The Gloved One, Wacko Jacko, Jacko, King Of Pop, Applehead, Mike, Mikey, Smelly
Sex/Gender:

Male
Profession:

Singer, songwriter, and dancer
Famous For:
Being among the world's most successful and popular pop stars, a global icon and a mainstay in pop culture for almost 40 years,
introducing and popularizing the iconic dance move, Moonwalk.
Michael Jackson is also known for his huge social charity and humanitarian work.
Colleges/Universities Attended:

Montclair College Preparatory School
Educational Qualifications:

Not available
Religion:

Christianity


Birthday & Zodiac

Age/Date of Birth:

(August 29, 1958 – June 25, 2009
Zodiac Sign:
Virgo


Birth Place:

Gary, Indiana, United States
Nationality:
American
Ethnicity/Race:

African American
Country of Residence:

The United States of America
Physical Attributes

Height:

In feet: 5 ft 9 in
In Centimeters: 175 cm
Weight:

In kilograms: 64 kg
In pounds: 141 lbs
Eye Colour:

Dark Brown
Hair Color:

Black
Other Body Measurements:

Chest: 38 Inches - Waist: 28 Inches - Biceps: 13 Inches
Relationships

Marital Status:

Divorced
Spouse/Partner:

Lisa Marie Presley
(m. 1994; div. 1996)
Debbie Rowe
(m. 1996; div. 1999)
Family and Relatives

Father:

Joseph Walter Jackson
Mother:
Katherine Jackson
Children:

Daughter named Paris-Michael Katherine Jackson (born 3 April 1998) and sons named Prince Michael Jackson II (born 21 February 2002), and Michael Joseph Jackson, Jr.(born 13 February 1997).
Siblings:
Rebbie Jackson (Older Sister), Jackie Jackson (Older Brother), Tito Jackson (Older Brother), Jermaine Jackson (Older Brother), La Toya Jackson (Older Sister), Marlon Jackson (Older Brother), Brandon Jackson (Older Brother), Randy Jackson (Younger Brother), Janet Jackson (Younger Sister)
Other Relatives:

Samuel Joseph Jackson (Paternal Grandfather), Crystal Lee King (Paternal Grandmother), Prince Albert Scruse (Maternal Grandfather), Martha Upshaw (Maternal Grandmother)
Net Worth
Estimated Net Worth:

$500 million at the time of his death
Salary:
Not available
Source of Wealth:

His music career, business merchandise, and endorsement deals
Michael Jackson's Kids, and Wife
The king of pop fathered three kids from two different women before his death. His first child and first son Prince was born in February 1997. His second child and first daughter named Paris was born in April 1998. Both were products of Jackson's marriage to Debbie Rowe. The marriage which lasted for just three years ended as a result of Rowe's wish to be free – which brings us to the question, was it really a marriage?
Michael Jackson's unquenchable thirst for children caused him to take up an available woman who was willing to grant his wish. It was Debbie Rowe, she was a nurse who was attending to Jackson when he was at the peak of his skin maladies.
Rowe and Jackson had an agreement marriage which was solely aimed at procreation. Through artificial insemination (as reported) Rowe took in for Jackson and had Prince and Paris in '97 and 98′ respectively, as aforementioned. Rowe suffered complications while pregnant with Paris and could not bear more children for the king of pop. She subsequently filed for a divorce, giving Michael full custody of the children as agreed.
Jackson who wanted more children went further to hire the services of a surrogate with whom he had his last child, Blanket.
Before Jackson's agreement marriage to Rowe, he got married in 1994 to Lisa Marie Presley (daughter of Elvis Presley) whom he had been friends with for a long while. The two-year-long marriage ended in 1996 after Lisa filed for a divorce. This simply means he was friends with Rowe while he was married to Presley.
Skin Colour Transformation / Plastic Surgery
It grew from speculations to accusations that Michael Jackson was a chronic skin bleacher. The singer who was brown complexioned in his twenties had come under intense criticisms and mockery from the public over accusations that he opted to bleaching as a result of his insatiable urge to be like a white man.
Michael, however, made every attempt possible to debunk the accusations and state the right facts; that he was only a victim of severe vitiligo (a skin condition). Vitiligo is a rare skin condition that leaves white patches on the skin. Jackson had said that his reason for toning up was in order to even out the patches on his skin. He was said to achieve this through the use of some hydroquinone substances and makeup.
Jackson's reasons would have seemed plausible enough to the public if there were no changes in his face and nose. MJ undoubtedly had a flat nose whilst he was in the Jackson 5 but went under the knife several times in a bid to achieve a smaller and well-pointed nose.
However, careless botching attempts left Michael dependent on surgery to achieve his desired result. MJ had a very large share of nose jobs and facelifts. You might be able to guess his reason but Jackson never admitted the obvious. He sometimes even denied ever having any nose job or touching his face.
As early as in the late 70s MJ had his first nose job during the period he left the Jackson 5 to become a solo performer. Michael had more face and nose jobs in the 80s and 90s until it got to a point he had to wear nose prosthetics to cover up botched results of the already tired nose.
Further Questions You May About Michael Jackson
Fact Check: We strive for accuracy and fairness. If you see something that needs updating,