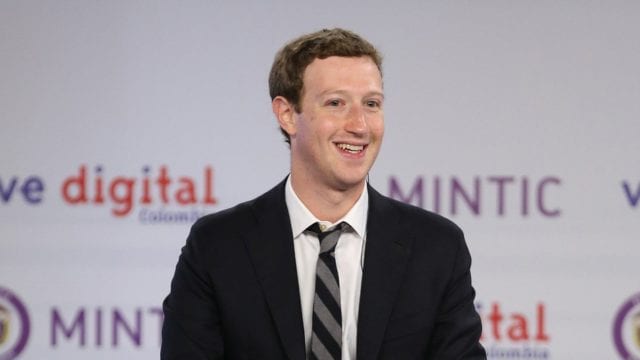 Age/Date of Birth:

May 14, 1984
Height:

5 feet, 7 inches (1.71 meters)
Ethnicity/Race:

Jewish
Nationality:
American
Wife or Girlfriend:

Priscilla Chan
Parents:
Father: Edward Zuckerberg
Mother: Karen (née Kempner)
Net Worth:
$87.9 billion
Mark Zuckerberg is an American billionaire, computer programmer, and entrepreneur. He is most popular for being the co-founder, president, and CEO of Facebook. Find out more about the tech mogul's personal life and how he makes and spends his billions.
Facts About His Wife and Daughters
Considering his status as the present-day social networking king, many had different expectations from Mark in his choice for a partner. But the social networking king is quite full of surprises.
Mark Zuckerberg is married to Priscilla Chan, an American pediatrician, and philanthropist. Priscilla Chan was born (February 19, 1985) and raised in Massachusetts, U.S.A. She is American by birth but Chinese by descent. Her family were refugees from Vietnam and her parents worked so hard that they left growing Chan in her grandmother's custody. Despite having a difficult childhood, Chan was determined to attend Harvard University. Her dream became a reality in 2003, and in 2007, she emerged as the first college graduate in her family. Chan proceeded the next year to the University of California, San Francisco where she studied Medicine, graduating in 2012. She loves children and that explains her specialization in Pediatrics.
Mark and Priscilla's love began before the Facebook boom and fame. The two started dating back in 2003 after they met in line to use the bathroom at a farewell party organized by Zuckerberg's friends. Priscilla, 18, was a fresh student of Harvard and Mark, 19, was on the verge of being expelled because of a mischievous website he set up in school then. Although Zuckerberg ended up not being expelled, he later decided to leave on his own.
Meanwhile, their relationship grew strong that even when Mark finally dropped out of Harvard in 2004 to run Facebook full time, they still clung to each other. After 9 good years of dating, Mark Zuckerberg and Priscilla Chan got married on 19th May 2012; a day after Facebook IPO launched. Known for their simple and low key lifestyle, the couple just had a private and surprise ceremony in the backyard of Zuckerberg's Palo Alto home. The two prefer giving up their fortunes to charity than luxurious living. Together they founded The Chan Zuckerberg Initiative, a philanthropic fund which has since its inception in 2015, pledged up to $1.6 billion to charities!
Mark and Chan welcomed their first child, baby girl Maxima on 30th November 2015, few months after Chan completed her pediatric residency. The birth of Maxima Chan Zuckerberg brought so much joy to the family since Chan had earlier suffered three miscarriages.
The couple later in August 2017, welcomed their second baby girl, named August.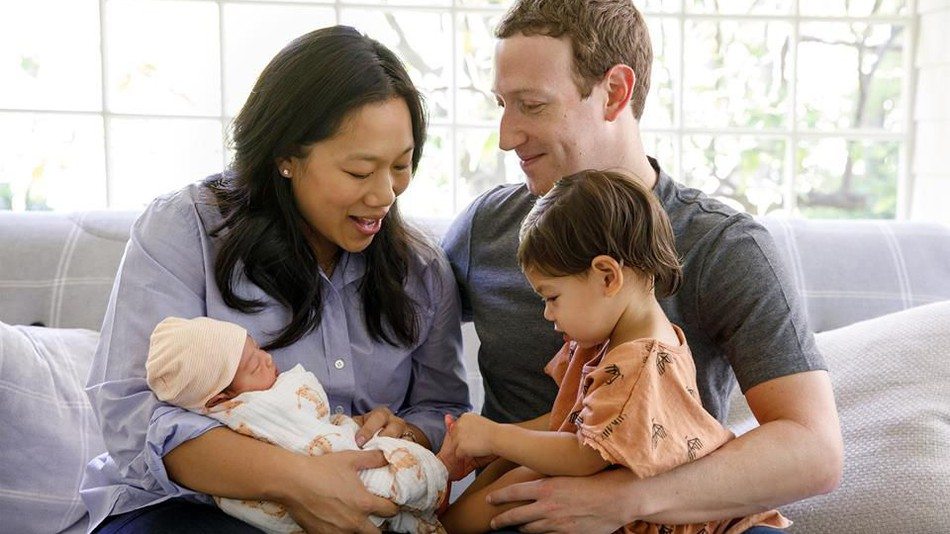 Mark Zuckerberg and his wife have a culture of writing an open welcome letter to their babies at birth. In these, they express their love for them and promise to do all they can to make life an awesome experience for them.
His House
Mark Zuckerberg lives with his family in a modest home located in the Crescent Park neighborhood of Palo Alto, San Francisco Bay Area, California.
The house has five bedrooms with five bathrooms, an office, a reading room, a large deluxe kitchen with inbuilt computer workstation, and a dining room.
The 5,000-square-foot home also boasts of a luxurious porch and a large beautiful backyard with a pool.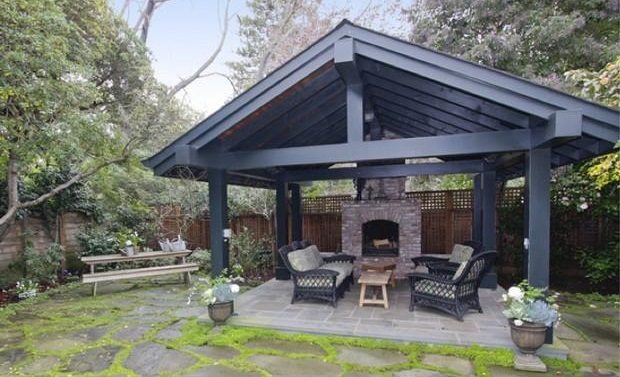 Zuckerberg initially bought the house in 2011 for $7 million but later splurged a whopping $30m in buying four houses surrounding it, between 2012 and 2013. This he did to beef up his privacy after it was rumored that a real estate developer was planning to buy one of the properties and using Zuckerberg's fame to sell it big.
"The developer was going to build a huge house and market the property as being next door to Mark Zuckerberg," a close source told The Mercury News.
Zuckerberg also owns a four-bedroom house in Dolores Park, in the heart of San Francisco; about a 40-minute drive from his main residence in Palo Alto. The property is a 7980-square-foot home which Zuckerberg acquired at the cost of $10 million before carrying out an extensive renovation worth millions on it.
Mark Zuckerberg's car collection
Mark Zuckerberg's car collection is far from what many would be expecting. The billionaire CEO's parking lot largely reflects his modest lifestyle.
So far, he boasts a 2012 Model Acura TSX, a Modified 2014 Volkswagen MK6 GTI, a Honda FIT, an Infiniti G Sedan and a Pagani Huayra which he bought for about $1.3 million; the only one that appears to suit his billionaire status.
What Is His Net Worth and How Much Is His Salary?
Mark Zuckerberg is worth $87.9 billion. I'm pretty sure that when Mark and his Harvard dorm mates hatched the idea of a social networking site, they never knew it would bring them not just millions but billions so fast. Today, Zuckerberg is ranked among the top ten tech billionaires worldwide by Forbes Magazine.
Starting out humble in the dormitories of Harvard University, a simple idea of digitally connecting two far apart people quickly spread like wildfire; from the Harvard University dorms to the grounds of several universities. Eventually, the whole world was caught up in the social networking hype. This simple history of Facebook is what gives us the genesis of the gold mine in which Mark Zuckerberg is digging his riches from.
In 2007 at just 23, Mark banked his first billion from Facebook and since then, his bank accounts have been increasing exponentially as more people get into Facebook. As of June 2015, Facebook enjoyed a 13% increase in users as compared to the previous year. Currently, the site has an estimated 1.49 billion users, all who spend over 700 billion minutes of time per month on the site. Facebook is ranked second in terms of traffic, coming after Google which is the most visited site worldwide. Huge traffic means huge cash, and Facebook's huge cash is largely channeled to Zuckerberg's already exploding accounts; all thanks to the 22% stake he holds at the company.
Thanks to the increased traffic, businesses resort to Facebook for marketing and sales improvement through ads, which is one of the major sources of income for the company. The company has also been on a buying spree. It recently purchased Oculus, a virtual reality startup company, aiming at producing virtual reality headsets. The first batch of the headsets, called the Rift, was shipped to customers by early 2016.
Apart from seeking new ways to make more money, Mark Zuckerberg is using a clever strategy to fetch more money from his company. As CEO, Zuckerberg takes home a salary of $1 per year. This is a common and clever strategy used by many billionaire entrepreneurs; the likes of Larry Ellison, where they lower their salaries as low as possible thus maximizing the company's profits. The increase in company's profits increases the stock holdings value of the company; exactly where the true wealth of the executives comes from.
Basically, a man works to eat, sustain his living and give back to the society. Mark Zuckerberg, together with his wife, have put their vast amount of wealth into constructive use via initiatives such as Internet.org., an initiative aimed at providing free basic internet to people in Asia, Africa and Latin America. They have also invested $100 million into Alt. School; an educational initiative aimed at promoting personalized high-tech education. The couple pledged to give away 99% of their Facebook wealth throughout their lifetime.
Future of Mark Zuckerberg's Net Worth
Facebook is still a pacesetter in the social networking scene and it is not about to give up its position anytime soon. Currently, the company has an employee base of nearly 50, 000, located in 70 different offices worldwide. Though this is not Mark's first company, his success on Facebook is nothing compared to what other leaders in internet entrepreneurship and social networking have achieved. Keeping up with this trend, Mark Zuckerberg remains a billionaire to look out for.
Profile Summary
First Name:
Mark
Last Name:
Zuckerberg
Also Known As:

Zuck, Princely, Slayer
Sex/Gender:

Male
Profession:

Internet entrepreneur, Media magnate
Famous For:
Co-founding and leading of Facebook, Inc.
Colleges/Universities Attended:

Harvard University
Educational Qualifications:

Not Available
Religion:

Jewish
Birthday & Zodiac

Age/Date of Birth:

May 14, 1984
Zodiac Sign:
Taurus
Birth Place:

White Plains, New York, U.S.
Nationality:
American
Ethnicity/Race:

Jewish
Country of Residence:

The United States of America (USA)
Physical Attributes

Height:

5 feet, 7 inches (1.71 meters)
Weight:

70 kg (154 lbs)

Eye Colour:

Hazel Grey
Hair Color:

Goldish Brown
Other Body Measurements:

Not Available
Relationships

Marital Status:

Married (May 12, 2012)
Spouse/Partner:

Priscilla Chan
Family and Relatives

Father:

Edward Zuckerberg
Mother:
Karen (née Kempner)
Children:

Maxima Chan Zuckerberg ( born December 1, 2015) August Chan Zuckerberg (ugust 2017)
Siblings:
Randi Zuckerberg (Sisiter)
Arielle Zuckerberg (Sister)
Donna Zuckerberg(sister)
Other Relatives:

Asher Tworetzky
Simcha Tworetzky
Net Worth
Estimated Net Worth:

$87.9 billion
Salary:
$1
Source of Wealth:

Facebook
Further Questions You May Have:
Fact Check: We strive for accuracy and fairness. If you see something that needs updating,