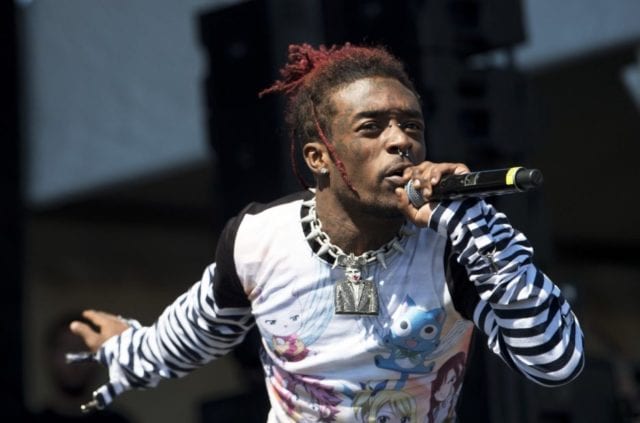 Lil Uzi Vert is an American rapper and songwriter who got his big break in 2016 thanks to the success of his debut single Money Longer. Like Lil Yachty and 21 Savage, Lil Uzi Vert got featured on XXL mag's 2016 Freshman list which ranks fast-rising rap stars. Uzi Vert has scored at least 3 Hot 100 songs, including "Bad and Boujee" with Migos which peaked at the #1 spot. His achievements were also enough to get him noticed by Forbes who listed him on their 2017 Hip-Hop Cash Prince list. According to the ezine, Lil Uzi Vert makes $60,000 per show. Here is his success story.
Lil Uzi Vert Bio, Real Name and How He Started
Lil Uzi Vert was born as Symere Woods on July 31, 1994, in Philadelphia, Pennsylvania. He was raised in Francisville neighborhood of North Philly where he attended school. As a student, Uzi worked part-time as a stock person at Bottom Dollar. However, after just four days into the job, he quit and subsequently dropped out of high school. Since attending school was the only way to avoid getting kicked out by his mom, Uzi left the house after dropping out in 2012.
In order to keep himself focused on chasing a rap career and eliminate the possibility of changing his mind, Uzi got a tattoo inked on his face with the thought that no corporate body would take a face tattooed young man seriously. During one of his post-fame interview with Fader, he said: "It was like, If I get this face tattoo, I got to focus, I can't go in nobody's office with a suit on with this shit on my face. I got to focus on what I want to do".
After roughly a year as an underground artist, Uzi's eponymous single caught the attention of Philly ace producer Don Cannon. Don Cannon then introduced him to DJ Drama before both producers decided to sign him to their Generation Now label, an imprint of Atlantic Records. Uzi's first major break came when he was featured on "WDYW" produced by DJ Carnage and ft A$AP Ferg and Rich the Kid.
Record sales, earnings per Show
Lil Uzi is currently worth $3.1 million. His mixtape "Luv Is Rage" (2015) became his first commercial mixtape under Atlantic records and his third mixtape overall as he already had two independently released. The mixtape included a track with a feature from his fellow Philly star and idol Wiz Khalifa. Despite the big feature, it was Uzi's second mixtape Lil Uzi Vert vs. the World (2016) that took the rap scene by storm. The mixtape peaked at #37 on the Billboard 200 and produced the platinum certified bangin' single Money Longer which peaked at #54 on the Billboard Hot 100.
His follow up mixtape The Perfect Luv Tape (2016) generated enough buzz to make him Soundcloud's most followed artist by the end of 2016. Released on his 22nd birthday, the mixtape included a track featuring Future. In 2017, Uzi achieved two top 10 Hot 100 track. He featured on Migos' "Bad and Boujee" which peaked at #1 on the Hot 100, his first as a featured artist. His single "XO TOUR Llif3" released in April 2017 broke the internet and peaked at #8 on the Hot 100.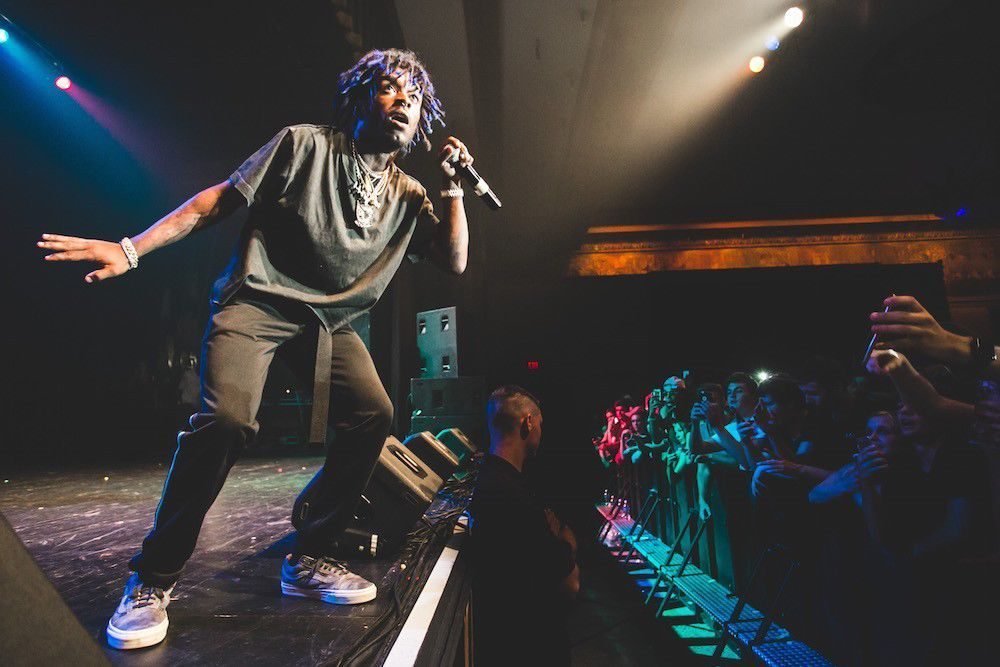 Thanks to his internet popularity, Uzi has been incredibly successful on the road pulling in a peak of $60,000 per night according to Pollstar records.
Does Uzi have a girlfriend or is he gay?
There has not been any indications or confirmations that Uzi is gay, however, his girlfriend Brittany Byrd whom he frequently touts on social media is from Los Angeles. She dropped out of Parsons School of Design.
Uzi is a pescatarian meaning a vegetarian whose diet may include fish or seafood. He was introduced to the diet by his girlfriend Brittany.
As of 2017, he has earned 3 Billboard Music Award nominations including two for his feature of Migos' "Bad and Boujee".
In a handful of interviews, Lil Uzi Bert has unapologetically stated his hate for interviews and photoshoots.
When the cash started coming in, Uzi relocated from his native Philly to North Druid Hills, DeKalb County, Georgia.
Lil Uzi Vert Facts and Trivia
His moniker Lil Uzi was inspired by a friend who complimented him saying: "You rap fast, man. Like a little machine gun." Per Wikipedia, Uzi is a family of Israeli open-bolt, blowback-operated submachine guns. Vert is said to be gotten from the word Vertical.
Quite surprising for a rapper, Uzi Vert's number one influence is rock legend, Marilyn Manson. Mason is the only one Uzi follows on Instagram. Uzi's rap influences include Wiz Khalifa, Kanye West, Pharrell Williams, and Lil Wayne.
He reportedly spent $220,000 to make a Marilyn Manson pendant which he wore to Coachella in April 2017. Celebrity jeweler Ben Baller delivered the piece receiving $50,000 for his labour.
Uzi started rapping for the sole aim of making money.

Lil Uzi Vert Height is 5″5.

Fact Check: We strive for accuracy and fairness. If you see something that needs updating,