Kyle Richards is an American TV personality, actress, businesswoman and philanthropist whose net worth is estimated at $30 million. She reportedly earns $270,000 per season from The Real Housewives of Beverly Hills. However, it is believed that a greater part of her net worth comes from her union with Los Angels luxury real estate agent, Mauricio Umansky.
Kyle Richards Net Worth: Brief History
Kyle Richards was born on January 11, 1969 in Hollywood California. Born in the center of America's pop culture, Kylie is related to many famous faces. She is the half-sister of actress Kathy Hilton and aunt to Kathy Hilton's daughters socialite Paris Hilton and her sister fashion designer Nicky Hilton. Her own sister Kim Richards is a former child actress and TV personality.
Kyle Richards Net Worth: Acting
Kylie Richards began acting at the age of 4. She made her TV debut as Julie in an episode of "Police Woman" in 1974. The following year she portrayed Alicia Sanderson Edwards in the TV series "Little House on the Prairie" which lasted through 1982 with 19 episodes.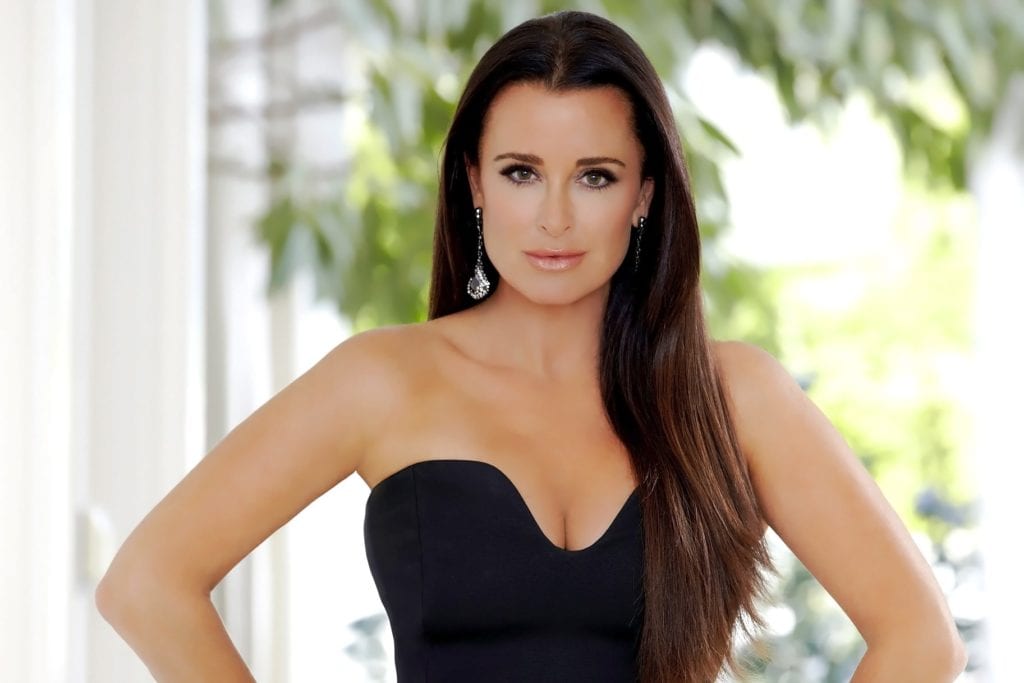 While she acted in "Little House on the Prairie", Kylie also took up minor roles in mostly made-for-TV movies or direct-to-dvd-films, most of which were horror. Some of them include; "A Circle of Children" (1977), The Car (1977), Eaten Alive (1977), Halloween (1978), "The Watcher in the Woods" (1980) among others.
Her post "Little House on the Prairie" included "This is Kate Bennett…" (1982), Curfew (1989) "Escape" (1990). Her next long-term appearance in TV was in "Down to Earth" which she lasted for 12 episodes from 1984 to 1985. Next up was in ER from 1998-2001 where she portrayed Nurse Dori for 21 episodes, becoming her longest TV role ever. Kylie Richards starred in the 2014 parody of "The Hunger Games" and "The Hangover" titled "The Hungover Games".
Kyle Richards Net Worth: Reality TV
While her acting career looked like it would never rank her with the likes of Jennifer Aniston, Kyle found more money and fame in reality TV. She was chosen in 2010 to star in the sixth installment of The Real Housewives franchise "The Real Housewives of Beverly Hills". Kylie together with Lisa Vanderpump are the show's longest running and remaining original housewives. The duo have come to be seen as the franchise of the show as their presence keeps bringing high ratings for the Bravo show despite the quitting of others.
Despite rumors that she may leave after the sixth season, after she allegedly got furious that Bravo aired so much of her family drama, Kyle was reported to be filming for the 7th season. Some fans also speculated that it was a stunt to increase her pay which is currently at $270,000 per season.
In August 2016 it was revealed that Kyle Richards began production of her own Land TV series "American Woman" which will be based on her mom and how she raised her and her sisters in the 1970's.
BUSINESS
In addition to her show business, Kyle Richards has her own high-end retail store "Kyle by Alene Too" which sells luxury designer clothing, shoes and accessories for women. The store which also sells online is located in Beverly Hills and in The Hamptons with plans to expand to other locations.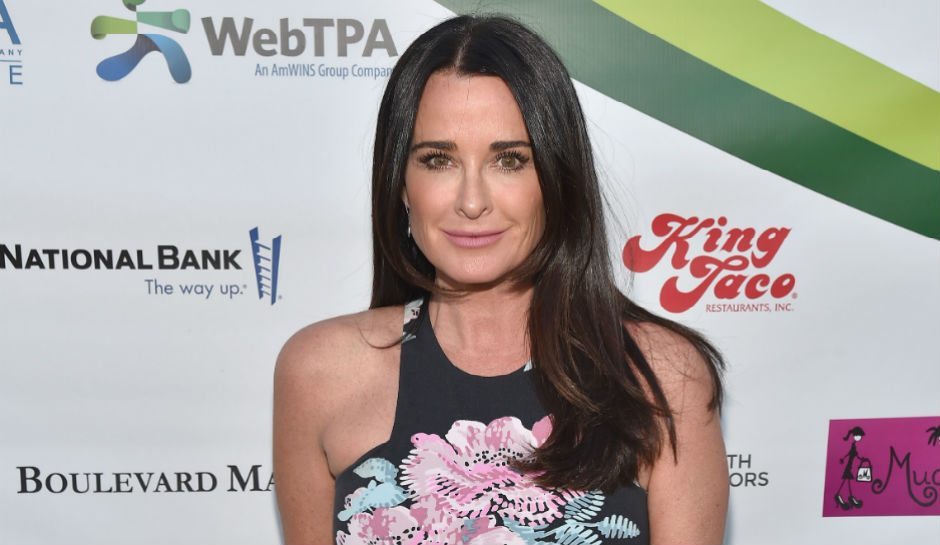 KYLE RICHARDS FAMILY
Pregnant Kyle at the age of 18 married Indonesian Guraish Aldjufrie in 1988. The couple split just two years later when their daughter Farrah born in 1988 was just two years old. Six years later, she tied the knot with Mauricio Umansky a Los Angeles real estate agent born and raised in Mexico with Greek and Russian ancestry. Kyle married for the second time as a pregnant bride on their wedding held on January 20, 1996. The couple have four daughters together.
Together with her husband, Kyle is an active philanthropist and have donated over $100,000 to Children's Hospital Los Angeles which lists her name as one of the hospital's "First Families".
The family lives in a mansion in Bel Air, Los Angeles which they bought for $3 million.