Hillary Clinton is an American politician who perhaps is best known for emerging as the Democratic Party nominee for the 2016 U.S. presidential elections and her subsequent loss to real estate billionaire Donald Trump.
A lawyer by profession, Hillary has been involved in politics since her high school days. She served as the 67th US Secretary of State under Barack Obama from 2009 – 2013, U.S. Senator from New York from 2001 to 2009, First Lady of the United States from 1993 to 2001, and the First Lady of Arkansas from 1979 – 1992. Hillary sought the Democratic nomination in the 2008 Race to the White House but was axed by Obama.
While her numerous political positions have contributed little to her wealth, Hillary, like her husband Bill Clinton has successfully turned political influence to personal fortune via speaking and writing. For the Clintons, politics and business go hand in hand. The couple reportedly left the White House broke in 2001, due in part to the infamous Lewinsky scandal involving Bill's infidelity which left them in huge debt.
Despite the storm, they remained together and rapidly grew their wealth to unprecedented numbers. Hillary Clinton is estimated to be worth between $40 million and $50 million. That said, Bill and Hilary's combined net worth is estimated at over $115 million. Read on to discover more on the progress of her income over the years.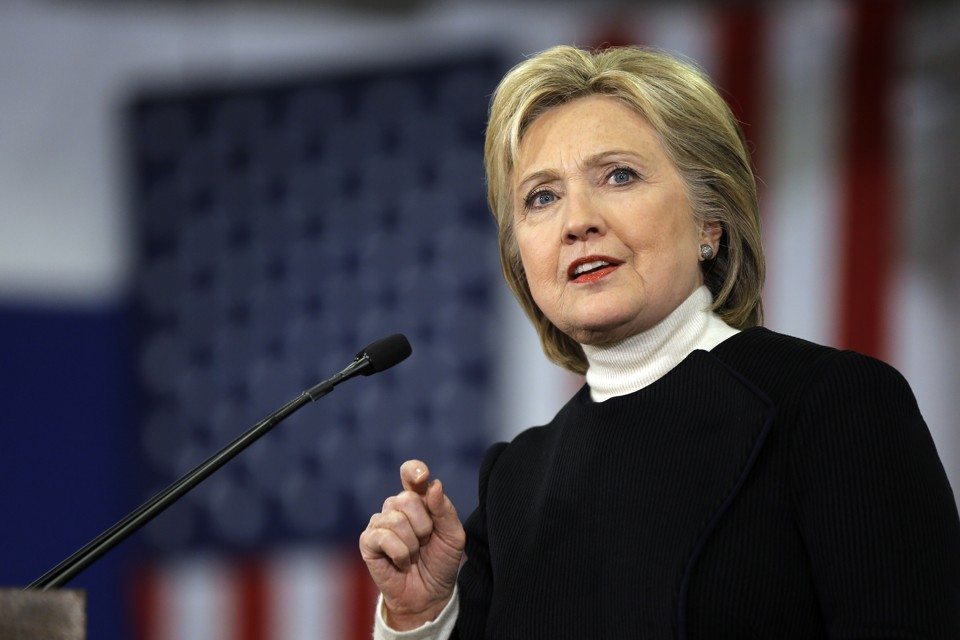 Biography of Hillary Clinton
Hillary Clinton was born Hillary Diane Rodham on October 26, 1947, in Chicago, Illinois. She was raised as a United Methodist in Park Ridge, Illinois, a suburb of Chicago. Her father owned a small successful textile business while her mom was a housewife. Hillary showed great brilliance from elementary school and was greatly admired by her teachers.
While attending Maine East High School, Hillary worked with the school newspaper and showed much interest in school politics, becoming an active participant of the student council. Her leadership skills were so outstanding that she was selected for the National Honor Society. She graduated among the best in her class in 1965.
Hillary Clinton At A Young Age
Amazingly, Hillary in her early foray into politics supported the Republican party. At the age of 13, while campaigning for Richard Nixon against John Kennedy in the 1960 U.S. presidential elections, she discovered evidence of electoral fraud against her candidate. She also became a "Goldwater Girl", campaigning for Republican candidate Barry Goldwater in the 1964 US presidential elections.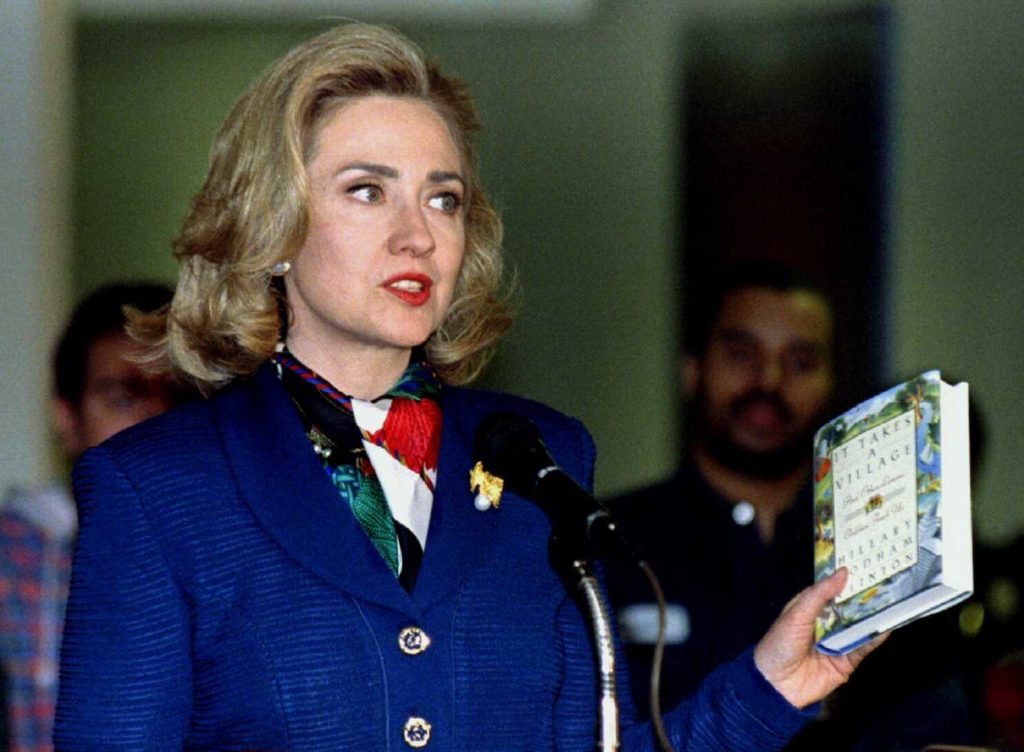 However, while studying political science at Wellesley College where she served as the president of the Wellesley Young Republicans, Hillary drifted far left as a result of the republican views on the Civil rights movement and Vietnam War. Hillary graduated with departmental honors in 1969 and went on to earn a Juris Doctor from Yale University in 1973.
See Also: The Richest Presidential Candidates Who Ran For The 2016 Polls
In Yale, Hillary met fellow law student Bill Clinton and both began dating in 1971. Bill proposed to Hillary the first of many times in 1973, the year of her graduation. Hillary turned him down severally as she wanted to remain in Washington where her political career prospects were brighter. Finally, she accepted to marry Bill in 1975 after flunking the difficult District of Columbia bar exam and passing the Arkansas bar exams.
Hillary's Daughter And Law/Business Career
Despite marriage and having a daughter, Chelsea, who was born in Little Rock, Arkansas, during her father's first term as governor, Hillary remained focus on her personal ambitions.
She even retained her surname Rodham and went by Hillary Rodham Clinton. In Arkansas, Hillary sought to become a congresswoman and taught criminal law at University of Arkansas' School of Law in Fayetteville. With preferred interest in child law and family policy, she co-founded Arkansas Advocates for Children and Families in 1977.
Bill's victory at the 1979 gubernatorial elections made Hillary the First Lady of Arkansas. That same year, Hillary became the first female partner at Rose Law Firm. Simultaneously, she served as the chair of the BOD of Legal Services Corporation after being appointed by Jimmy Carter. Under her leadership, funding for the corporation rose from $90 million to $300 million. Hillary also sat on the boards of Walmart, TCBY, and LaFarge Corp.
Thanks to these numerous roles, Hillary outearned her husband with a mammoth margin. Bill earned just $35,000 from his job as Arkansas governor. In 1991 she earned $60,000 from her boardroom duties and $110,000 from Rose Law Firm. Her earnings from Rose Law grew to over $200,000 in her last year. Hillary proved her investing skills when she made $100,000 from a $1,000 by trading cattle futures contracts, a situation that was met by huge criticism.
See Also: Top 13 US Presidential Candidates 
Her White House, Political Exploits
Hillary for the first time gained worldwide recognition in 1992 when she became the first lady of the United States after Bill defeated incumbent George H. W. Bush to become the 42nd president of the United States. She became the first American first lady to hold a post-graduate degree as well as her own professional career.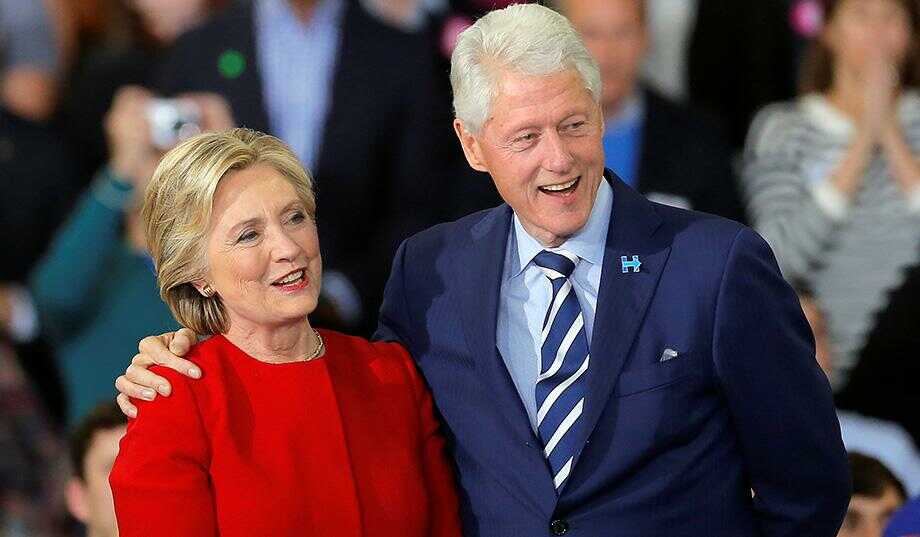 The Clintons served in the White House for two terms leaving in 2001, reportedly broke. Hillary confirmed their poor financial status in a statement in 2014 saying; "We came out of the White House not only dead broke but in debt. We had no money when we got there, and we struggled to, you know, piece together the resources for mortgages, for houses, for Chelsea's education. You know, it was not easy."
A bulk of the Clintons' debt was tied to legal bills involving the defense of Bill in the Lewinsky scandal. However, their "penury" was only to last for a short while as Bill was bound to bank substantially from his memoir, as typical of ex-presidents. He received $15 million upfront paycheck for his autobiography "My Life" which was published in 2004. Additionally, Bill received 6 figures! for rendering speeches. In no time, their debts were completely settled.
The couple moved to New York where they lived in a $1.8 million house in Chappaqua. In New York, Hillary sought her own share of political fame. She contested and won the Senate seat in 2001, maintaining the position for two terms until 2009. Her victory made her the first female US Senator from New York. As a Senator, Hillary earned a salary of $145,000. While serving as Senator, she received $8 million upfront for her first memoir, "Living History."
She entered the 2008 White House race but narrowly lost the Democratic nomination to Barack Obama. Following her loss, Obama appointed her to serve as the Secretary of State, a position that saw her earn a salary of $186,000 for the first year.
See Also: President Trump's Cabinet Members and How Much They're Worth
Writing And Speaking
Hillary's public office duties availed her little time to pursue other money-making activities. However, after leaving office he 2013 she quickly joined Bill in the writing and speaking business. She received about $14 million for her memoir "Hard Choices" which centers on her activities during the Obama era.
In 2013, she earned $8.5 million for giving 36 speeches to the likes of Fidelity Investments and Goldman, Sachs. Their tax return released in 2014 revealed that the couple made a combined $28 million. Per Forbes, the Clintons have made over $240 Million for 15 years between 2001 when they left the White House and 2016.
Bill is the major contributor to that tally– about $189 million. Between that time frame, he made $38 million from writing and $25 million consulting for Laureate Education and GMS Education both profit education companies. As an advisor to billionaire Ron Burkle's investment firm Yucaipa, Bill made $15 million.
Talk is Cheap, but not when it's coming from the Clintons.
Hillary Clinton's Height And Death Rumor
Hillary Clinton is 5ft 6.5 inches tall.
She was rumored to have died on the 12th of September, 2016, after the then Democratic Party presidential nominee left a 9/11 anniversary memorial ceremony in New York prematurely due to health reasons which was later clarified to be pneumonia.
A video of her slumping as she was whisked away by aides and security personnel quickly hit the internet, fueling the rumor even more.