Gene Wilder was an American actor, author, filmmaker and singer-songwriter best known as the original Willy Wonka. Gene Wilder had a net worth of $20 million at the time of his death
Wilder established himself in Hollywood appearing in numerous Mel Brooks and Richard Pryor films. Wilder retired from acting in 2003 turning his focus towards penning his memoir and other books. Upon his death, on August 29, 2016, at the age of 83, Wilder was estimated to have a built a fortune of $20 million from his numerous endeavours. A staggering figure, considering that Wilder retired from showbiz rather too early at the age of 58, that is 25 years before his death. He has been lauded for having a solid retirement plan in place, a rarity among Hollywood stars.
Wilder's family made a shocking revelation that the cause of his death was as a result of complications from Alzheimer's Disease. This led many to wonder if Wilder had an authentic will in place before his death. While no firsthand information of this is available, the absence of a publicized feud and discord among his family members indicates that Wilder had most likely sorted out his legal planning before his passing. Let's take a look at Gene Wilder's successful show business career and how he made his millions.
How Gene Wilder Started
Gene Wilder who was born as Jerome Silberman on June 11, 1933, in Milwaukee, Wisconsin developed a fascination for acting from watching his sister perform on stage. Following a two-year training, Wilder earned his first stage role the character of Balthasar in a local production of Romeo and Juliet.
After graduating from the University of Iowa with a degree in Communications and Theater Arts and serving a two-year stint in the US Army, Wilder relocated to New York and began pursuing his acting career while training on scholarship at HB Studios. He made a living off a couple of menial jobs including as a fencing instructor and a limo driver.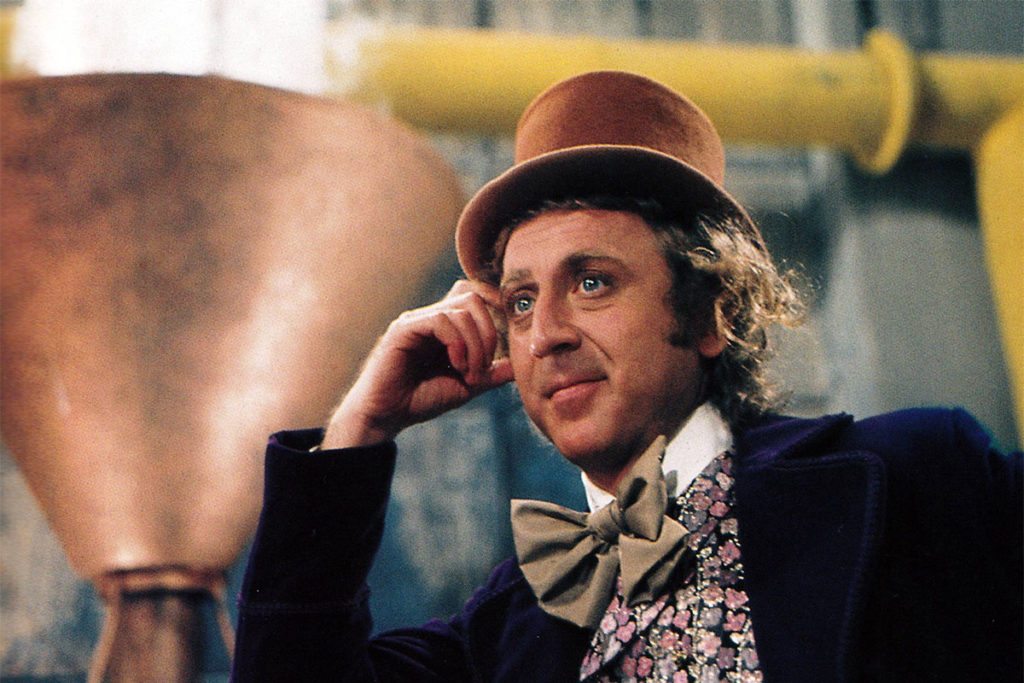 A Look at Gene Wilder's Acting Career and How Much He Made in Salaries and Film Earnings
Jerome Silberman was 26 years old when he changed his name to Gene Wilder as he thought that his original name didn't sound fitting for an actor. After series of stage appearances, Wilder made his first screen debut on a 1961 episode of the TV series "The Play of the Week". His first film role was in Bonnie and Clyde (1967).
Wilder portrayed only minor roles before meeting with filmmaker Mel Brooks who cast him in his first leading role in 1968's The Producers. The film which received much critical acclaim ultimately became Wilder's breakthrough. It earned Wilder an Oscar nomination for Best Actor and won Brooks the Oscar for Best Original Screenplay. Wilder reportedly earned a salary of $10,000.
His breakthrough opened the doors for his next role– Willy Wonka in "Willy Wonka & the Chocolate Factory". Though the film wasn't a box-office hit, it later gained a cult following and is today known as Wilder's signature role. Wilder's box office failures ended with the Woody Allen film "Everything You Always Wanted to Know About Sex* (*But Were Afraid to Ask)" which grossed $18 million against a $2 million budget.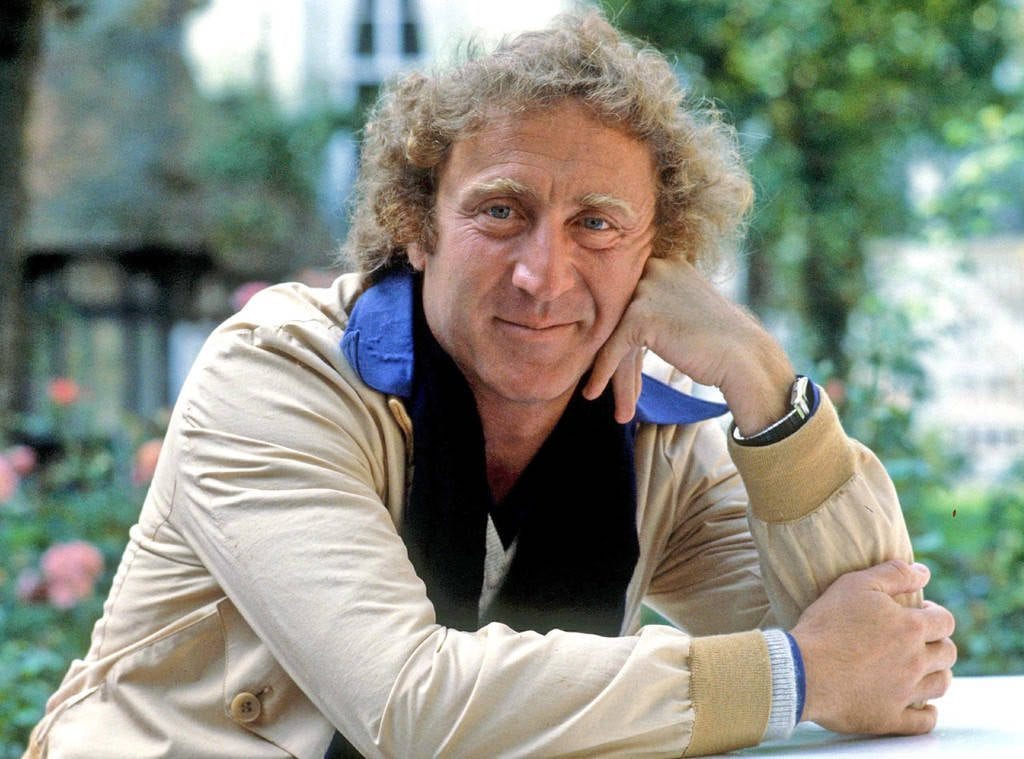 Wilder's next milestone involved both his acting and writing skills. He teamed up with Mel Brooks to write the film Young Frankenstein earning an Oscar nomination for Best Adapted Screenplay. The 1974 comedy horror film was also a commercial success grossing over $86 million against a $2 million budget. The pair also scored big with Blazing Saddles (1974) which grossed $119.6 million from a $2 million budget. Wilder wrote, directed and starred in The Woman in Red (1984) which earned $25 million in the US alone. The film won an Oscar for Best Original Song for Stevie Wonder's "I Just Called to Say I Love You".
Wilder's next frequent collaborator was Richard Pryor. Their films included Silver Streak (1976), Stir Crazy (1980), See No Evil, Hear No Evil (1989), and Another You (1991). The later became their last feature film as a team and as individuals.
Gene Wilder's Retirement And Venture Into Writing
After making his last feature film appearance in 1991, Wilder continued to take make guest appearances in TV films and shows. His last acting role was in two episodes of Will & Grace for which he earned a Primetime Emmy Award for Outstanding Guest Actor in a Comedy Series.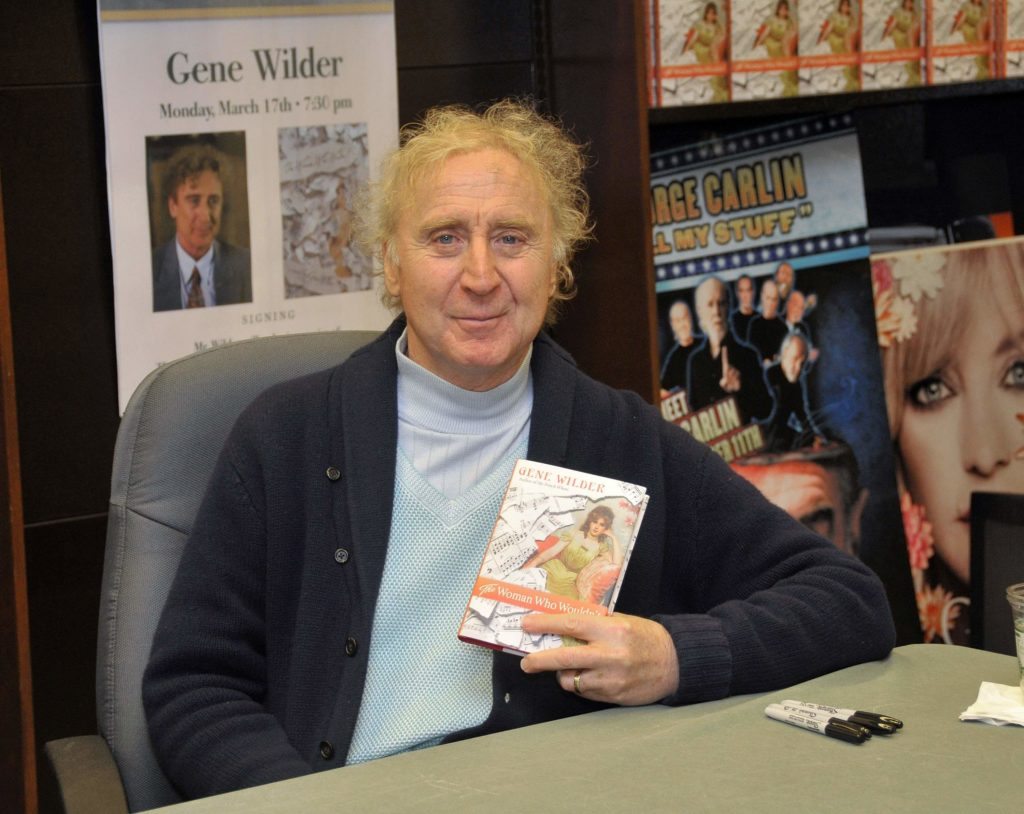 From 2003, onwards, Wilder turned his creativity towards writing. He co-wrote the 1988 book Gilda's Disease which documented his experience with his cancer-stricken wife SNL actress Gilda Radner until her death in 1989. His memoir titled Kiss Me Like a Stranger: My Search for Love and Art was released in 2005. Wilder penned a number of novels including  My French Whore (2007), The Woman Who Wouldn't (2008) and Something to Remember You By: A Perilous Romance (2013).
What We Know About His Children, Wife and Eventual Death
Gene Wilder lived with Alzheimer's disease for three years but the public only got to know after his death on Agust 29, 2016. His nephew and the family's spokesperson Jordan Walker-Pearlman broke the news. He said Wilder intended to keep his disease concealed because he did not want the young fans of his popular Willie Wonka to be let down or worried. "He simply couldn't bear the idea of one less smile in the world," Walker-Pearlman said.
In addition to Jordan Walker-Pearlman, Gene Wilder was survived by wife Karen Webb whom he married in 1991. During his 7-year (1967 – 1974) marriage to Mary Joan Schutz, Wilder adopted her daughter, Katherine, however when the couple split, Wilder became estranged from her. The New York Daily News after a 2005 interview with Wilder revealed that Katherine had "severed ties" with Wilder.
Wilder also revealed in the interview that he wrote his memoir because of Katherine, saying, "If she does (read my book), I hope it will explain some things she didn't want to understand." There were rumours that Katherine showed up to lay claims on Wilder's wealth upon his death as she was still a legally adopted child of Wilder.
The rumors which are unconfirmed could have been sparked by the fact that Wilder lost his life to Alzheimer's disease and therefore there could have been a probability that he was unable to put together a will. Similar instances have caused nasty estate battles among family members even before the death of the individual like in the cases of Marlon Brando, Casey Kasem, Glen Campbell, Brooke Astor, and Peter Falk. Forbes details in this article, the importance of having an estate plan in place especially for Alzheimer's patients.
Gene Wilder's Houses and Real Estate
Wilder died in his modest home in Stamford, Connecticut. The 4-bedroom house which sits on a 3-acre piece is estimated to be worth $1 million.
Wilder previously lived in a 2,800 square foot, three-bedroom ranch-style mansion in Bel Air, California which he bought in 1976 for $314,000. He sold the house in 2007 for about $2.8 million. Ownership of the house changed hands again in late 2013 when Tesla founder Elon Musk bought it for almost $7 million. The house overlooks the 13th green and 14th fairway of the Bel-Air Country Club.