| Age/Date of Birth: | July 4, 1990 – January 19, 2018 |
| --- | --- |
| Height: | 5′ 9″ or 1.75 m |
| Ethnicity/Race: | African American |
| Nationality: | American |
| Wife or Girlfriend: | Unknown |
| Parents: | Unknown |
| Net Worth: | $1 Million as of 2019 |
American rapper Derrick Coleman was best known by his stage name Fredo Santana. Hailing from Chicago, Illinois, he is famous today for his trap rap music, his dreads, facial tattoos, and for being the older cousin of another Chicago-based rapper, Chief Keef. Fredo's fame came as a result of his decision to dedicate more time towards building his career and that was after he helped his younger cousin find a spot in the music industry. He worked as the co-CEO of Glory Boyz Entertainment before starting his own label named Savage Squad Records.
Sadly, Fredo Santana's flourishing career was cut short on the 19th of January 2018 when he succumbed to death at his Los Angeles home after he suffered a very deadly seizure. Even though the rapper died at the very young age of 27, he was able to make an impact in America's music industry that will cause him to be remembered for a very long time.
Fredo Santana Collaborated with a Lot of Artists
Born Derrick Antonio Coleman on the 4th of July 1990, Fredo Santana started his musical career in 2011 and released his debut album titled Trappin' Ain't Dead two years later, precisely on November 20, 2013. The album featured guest appearances from Kendrick Lamar, Chief Keef, PeeWee Longway, and other members of Glory Boyz Entertainment.
Before that, the rapper released his first mixtape, It's a Scary Site on the 20th day of September 2012. The mixtape featured production by TM88, Young Chop, 12Hunna, Leek E Leek, J-Hill, C-Sick, and Paris Bueller. Artistes who made guest-appearances in the mixtape included Chief Keef, Lil Reese, King Louie, Gino Marley, Frenchie, Lil Herb, Lil Bibby, and Lil Durk.
His second mixtape, Fredo Kruger, featured production by 808 Mafia, Young Chop, and Mike WiLL. Also, the mixtape had guest appearances from Migos, Juelz Santana, Soulja Boy, Young Scooter, Fat Trel, Alley Boy, Lil Durk, and Lil Reese, etc. While it was released on February 28, 2013, it was only released for retail sale via iTunes two months later. Santana went on to release two more mixtapes in 2013, including Street Shit (with Gino Marley) and It's a Scary Site 2.
Breakthrough With A Drake Feature
Santana eventually rose to fame after making a cameo appearance in Drake's music video Hold On, We're Going Home, in which he played the character of a bad young man who kidnaps Drake's "girlfriend." This helped him to find his audience afterwards. Prior to that, the rapper was featured in a short promo clip for 40 OZ Van's new hat collection. More to that, he appeared as one of the faces in the Stussy and Bape Ill Collaboration video.
He later collaborated with his cousin Chief Keef again to produce another album titled Blood Thicker Than Water in 2014. This saw the production of several tracks together with other artists like Lil Durk, Lil Reese, Childish Gambino, and Tory Lanez. In May 2014, information about Fredo's upcoming album called Walking Legend went public after he released the track Coming Up followed by That's A No No (ft. Lil Reese). Later on, on the 9th of July 2014, he revealed the album's full tracklist made up of fourteen tracks and finally released the 45:46 minute long album on July 31, 2014, under Savage Squad Records.
Fredo Santa's albums sold in thousands, making over $300,000 through sales and giving him a name in the rap industry. As of 2015, Fredo Santana had total earnings of $4 million and an estimated net worth of $1 million when he passed on.
This was why his fans were always eager to argue that he was one of the richest budding rappers in the US. The rapper had many more projects on the way before his demise and to him, all he had accomplished was just the beginning. He hoped to become a living legend but…
Details Of His Health Issues And Eventual Death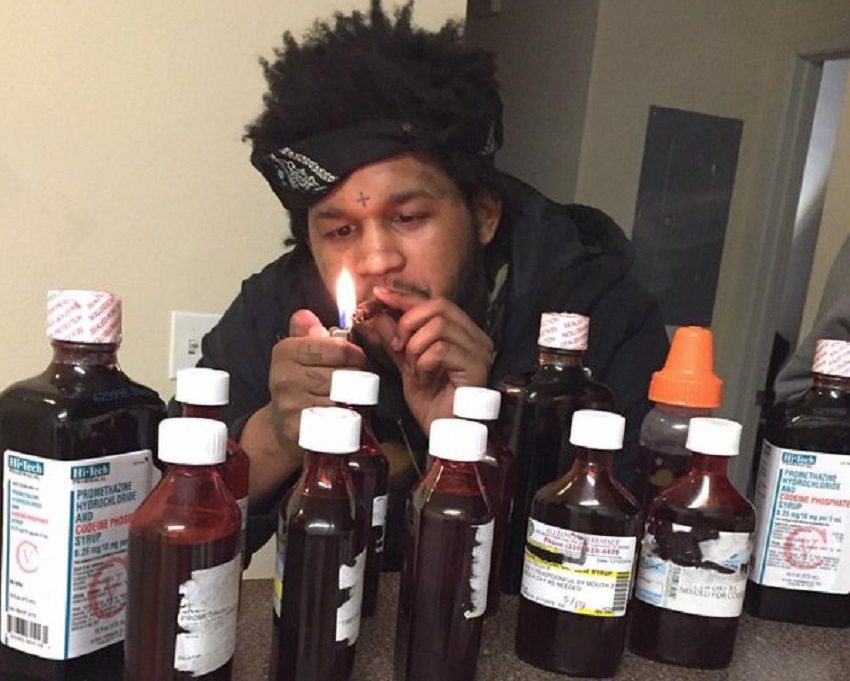 Though Santana had gathered much financial fortune from being a successful professional entertainer, his health was constantly a source of concern. The rapper was heavily into drugs and was at a point a Xanax and lean addict. According to him, his problem with drugs was a result of the trauma he experienced as a child, which led to him developing post-traumatic stress disorder, causing him to turn to drugs for succor.
Sometime in March 2017, the rapper shared a picture of himself receiving medical attention after he suffered a seizure. The Instagram picture came with a message that suggested the seizure happened because he was deprived of sleep.
Sadly, the seizures continued, causing his doctors to carry out further investigation. It was thereafter discovered in May 2017 that he had idiopathic epilepsy and to deal with it, he was prescribed Keppra. However, even with the medicine, the seizures, which came in clusters, never went away.
Some months later, it circulated that Fredo Santana was considering rehab after he was again rushed to the hospital, thanks to Gino Marley, his friend, and co-rapper, who found him on the floor of his house as he was having a seizure attack while he bled from his mouth. Medical checks revealed that both his liver and kidney had failed basically as a result of his Xanax and lean addiction.
As a result of this horrible experience, Santana disclosed that he was considering going to rehab to save himself from suffering further serious consequences of substance abuse. According to the rapper, the seizure could have been the end of his life. But having survived it, he made it a duty to encourage others to slow down and stay away from the use and abuse of drugs.
Hopefully I can be the face to sho niggas to slow down an we got our whole life ahead of us fuck being rock stars gettin high I got ptsd…

— FREDO SANTANA SSR (@FREDOSANTANA300) October 14, 2017
I was running from my old life tryna get high didn't want to face them demons

— FREDO SANTANA SSR (@FREDOSANTANA300) October 14, 2017
I'm getting help I might just go to rehab

— FREDO SANTANA SSR (@FREDOSANTANA300) October 14, 2017
Gino found me on da floor shaking bleeding out the mouth having a seizure shit could a been the end

— FREDO SANTANA SSR (@FREDOSANTANA300) October 14, 2017
Unfortunately, the star finally succumbed to his deteriorated health. He died on the 19th day of January 2018 at the age of 27 after he suffered another seizure. He was discovered unconscious by his girlfriend at their residence in Reseda, Los Angeles, and not long after, the rising star was declared dead. An autopsy report from the medical examiner's office revealed that Fredo Santana's death was as a result of a cardiovascular disease he had developed coupled with all his other pre-existing health conditions.
See Also – What is 50 Cent's Net Worth After Going Bankrupt?
What We Know About His Family
Left to mourn Fredo Santana are his parents, siblings, son, and girlfriend. Nothing is known about the late rapper's family except the tiny information that his father unveiled through an Instagram post he shared while detailing the heart-wrenching moments after he was informed about the death of his son. According to his father, who goes by the nickname Big Shug, he fathered six children and Fredo was his second. The rapper was named after his dad's oldest brother, who was his mentor.
In addition to his parents and siblings, whose names are not known, Fredo Santana also fathered a son with his girlfriend. The little man named Legend Derrick Coleman was born in 2017 and was only eight months old when his father passed on. Judging by a picture of the little boy that surfaced in April 2019, Legend is a spitting image of his late father and it is only a matter of time before we get to know whether or not he will tow his father's path career-wise.
Profile Summary
First Name:
Derrick
Last Name:
Coleman
Also Known As:

Fredo Santana
Sex/Gender:

Male
Profession:

Rapper
Famous For:
His debut studio album, "Trappin Ain't Dead"
Colleges/Universities Attended:

Not available
Educational Qualifications:

Not available
Religion:

Christianity
Birthday & Zodiac

Age/Date of Birth:

July 4, 1990 – January 19, 2018
Zodiac Sign:
Cancer
Birth Place:

Chicago, Illinois, U.S.
Nationality:
American
Ethnicity/Race:

African American
Country of Residence:

USA
Physical Attributes

Height:

5′ 9″ or 1.75 m
Weight:

141 lbs or 64 kg
Eye Colour:

Dark brown
Hair Color:

Black (natural)
Other Body Measurements:

Not available
Relationships

Marital Status:

He had a girlfriend at the time of his death
Spouse/Partner:

Not available
Family and Relatives

Father:

Unknown
Mother:
Unknown
Children:

Legend Derrick Coleman (Son) (b. 2017)
Siblings:
Unknown
Other Relatives:

Chief Keef (older cousin)
Net Worth
Estimated Net Worth:

$1 Million as of 2019
Salary:
Not available
Source of Wealth:

Music career,