American rapper Derrick Coleman is best known by his stage name Fredo Santana. Hailing from Chicago, Illinois, he is famous today for his trap rap music, his dreads and facial tattoos.
He is an older cousin of another Chicago based rapper, Chief Keef. It is believed that Fredo has been on the rise since he decided to dedicate more time towards building his career. That was after he helped his younger cousin find a spot in the music industry. Santana worked as the co-CEO of Glory Boyz Entertainment before starting his own label named Savage Squad Records.
Music Career
Fredo Santana started his musical career in 2011 and released his debut Trappin' Ain't Dead two years later in 2013. The album featured guest appearances by Kendrick Lamar, Chief Keef, PeeWee Longway and other members of Glory Boyz Entertainment.
Before that, the rapper released his first mixtape, It's a Scary Site on the 20th day of September 2012. The mixtape featured production by TM88, Young Chop, 12Hunna, Leek E Leek, J-Hill, C-Sick and Paris Bueller. Artistes who made guest-appeared in the mixtape include Chief Keef, Lil Reese, King Louie, Gino Marley, Frenchie, Lil Herb, Lil Bibby, and Lil Durk.
He started working on his second mixtape, Fredo Kruger, which featured production by 808 Mafia, Young Chop and Mike WiLL Made It. Also, the mixtape had guest appearances from Migos, Juelz Santana, Soulja Boy, Young Scooter, Fat Trel, Alley Boy, Lil Durk and Lil Reese, etc. While it was released on February 28, 2013, it was only released for retail sale via iTunes two months later.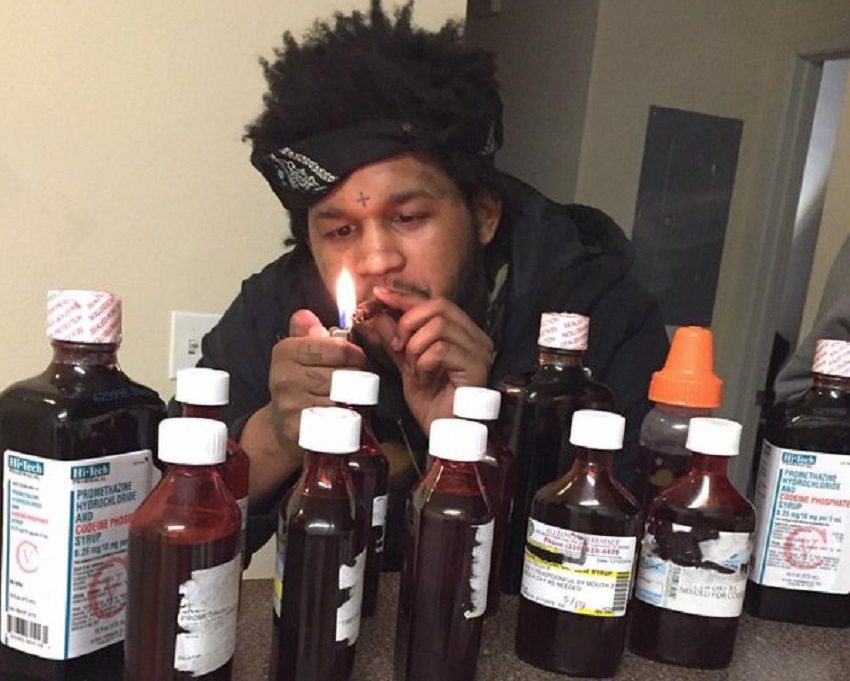 See Also – What is 50 Cent's Net Worth After Going Bankrupt?
Santana rose to fame after making a cameo appearance in Drake's music video Hold On, We're Going Home which helped him to find his audience afterwards. Prior to that, the rapper was featured in a short promo clip for 40 OZ Van new hat collection. More to that, he appeared as one of the faces in the Stussy and Bape Ill Collaboration video. He later collaborated with Keef again to produce another album Blood Thicker Than Water in 2014. This saw the production of several tracks together with other artists like Lil Durk, Lil Reese, Childish Gambino and Tory Lanez.
Fredo Santana's Net Worth
His albums sold in thousands making over $300,000 through sales and giving him a name in the rap industry.
As of 2015, Fredo Santana has a total earnings of $4 million. This is why his fans are always eager to argue he's one of the richest budding rappers in the US. The rapper has many more projects on the way. To him, all he's so far accomplished is just the beginning. He hopes to become a living legend.
Though Santana has gathered much financial fortune from being a professional entertainer, he has been battling for his health. Sometime in March 2017, the rapper shared a picture of himself receiving medical attention after he suffered a seizure. The Instagram picture came with a message that suggested the seizure happened because he was deprived of sleep.
Not long past, it circulated that Fredo Santana is considering rehab due to a recent bout of severe health issues. It is said that the rapper was forced to delay the release of his upcoming album due to liver and kidney failure.
Check Out –  Will.I.am Bio, Cars, Songs, Wiki
Over the years, Santana is known for his use and abuse of lean. The rapper in a series of tweets admitted his overindulgence in the drug, pointed out that his health has deteriorated because of this and divulged that he's considering going to rehab to save himself from suffering further serious consequences of substance abuse.
Based on what we learnt from his tweets and Instagram posts, he's suffering Post-Traumatic Stress Disorder (PTSD) and afflicted with both kidney and liver failure. He was found on the floor shaking and bleeding out from his mouth.
According to the rapper, the recent seizure could've been the end of his life. Now, he's hoping to encourage others to slow down and stay away from the use and abuse of drugs.
Hopefully I can be the face to sho niggas to slow down an we got our whole life ahead of us fuck being rock stars gettin high I got ptsd…

— FREDO SANTANA SSR (@FREDOSANTANA300) October 14, 2017
I was running from my old life tryna get high didn't want to face them demons

— FREDO SANTANA SSR (@FREDOSANTANA300) October 14, 2017
I'm getting help I might just go to rehab

— FREDO SANTANA SSR (@FREDOSANTANA300) October 14, 2017
Gino found me on da floor shaking bleeding out the mouth having a seizure shit could a been the end

— FREDO SANTANA SSR (@FREDOSANTANA300) October 14, 2017
Sadly, the star succumbed to his deteriorated health. He died on the 19th Day of January 2018 at the age of 27 after he suffered another seizure.
Fredo Santana Dreads
Although the rap star dreads became part of his identity in the music industry, we can tell that he hadn't always had the hairstyle as he normally sports a low cut. It was sometime in 2013 that the rapper decided to form Dreadlocks.
Age, Height & Other Facts 
Date of Birth: July 4, 1990

Place of Birth: Chicago, Illinois

Died: 19 January 2018

Height: 5 ft. 9 inches

Weight: 62 kg

Full Name: Derrick Santana

Profession: Rapper

Ethnicity: African American

Nationality: American

Marital status: Single

Astrological sign: Cancer

Fredo Santana's Wealth: $4 million

Fact Check: We strive for accuracy and fairness. If you see something that needs updating,