Bars are one of the most volatile businesses that anyone could own. When run right, they usually bring in serious money for the owner, but the flip end can also be pretty disastrous to the owner's finance and source of livelihood. This is where Bar Rescue comes in. The show is a docu-reality series that follows Jon Taffer, a veteran entrepreneur and nightlife expert as he tries to save bars on the brink from closing down or going bankrupt. Together with his team of experts, they have rescued tons of bars over the years since July 17, 2011, when Bar Rescue first premiered on Spike, now known as Paramount Network. After five successful seasons, Bar Rescue season 6 debuted to the delight of fans everywhere.
Having owned and managed several bars, nightclubs, restaurants, and various other businesses over the last thirty years, Taffer understands the science that keeps bars successful. He combines his wealth of experience with structural and physical renovations in order to rescue failing bars and their desperate owners.
Is Bar Rescue Real Or Staged?
Since Bar Rescue began, there have been some allegations leveled against its authenticity. Some people, including a few bar owners who have been featured on the show, have claimed that the show fakes some of its storylines. Other accusations claim that the show's producers feed lines to the cast and often stages scenes to suit certain narratives. However, none of these speculations have been conclusively proven, although it makes sense for them to tweak the scripts a little. After all, reality shows are still entertainment.
When Was Bar Rescue Season 6 Released?
Considering how incredibly successful the show has been, it's no surprise that Paramount Network keeps commissioning new seasons. In fact, the network is producing a spinoff series titled Marriage Rescue, which follows Jon Taffer as he tries to help couples in dire relationships overcome their issues. Bar Rescue season 6 premiered on March 11, 2018, and has aired over 40 episodes so far.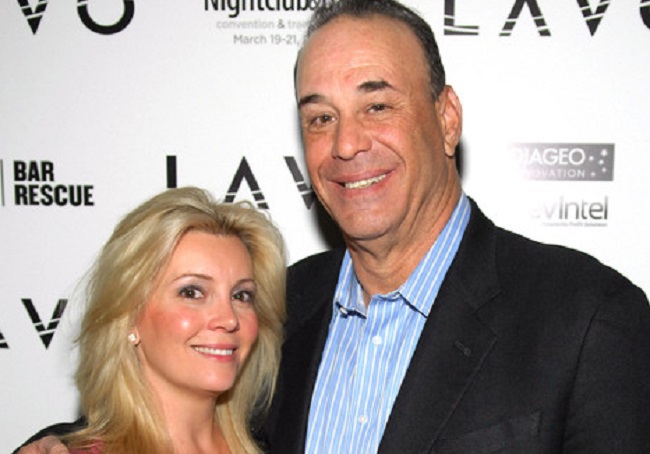 As usual, Jon Taffer headlined the show for season 6 of Bar Rescue. He was joined by his team of industry professionals including chefs, mixologists, dance expert, clinical professional counselor, and adult entertainment expert. The cast members for Bar Rescue season 6 included Tiffany Derry, Aaron McCargo Jr., Anthony Lamas, Frank Pinello, Vic Vegas, Michael Ferraro, Jevin Bludso, Jason Santos, Lisamarie Joyce, and Ryan Scott.
Other crew members on the show incuded Rob Floyd, Derrick Turner, Emily DeLicce, Jacob Forth, Shawn Ford, Amy Koffsky, Ashley Clark, Mia Mastroianni, Alex Gooding, and Phil Wills. Experts like Charity Johnston, Brian van Flandern, Renee Lemmens, Jillian Schmitz, and Oscar Sidia who all made appearances on Bar Rescue season 6.
1. The Show Focused More On Family-Run Bars
For Bar Rescue season 6, the series directed most of its attention to family-owned and operated establishments. As a result, Taffer looked into family dynamics and other personal issues that were impacting the bars negatively.
2. The Season Included Special "Back to Bar" Episodes
For its sixth season, the show featured bars that have been rescued in other seasons, so viewers can see where they are now.
Have they managed to break even? Are they failing again? Did they eventually go out of business? These questions were answered when Taffer revisited some bars again to re-inspect their operations and see if they actually kept to the guidelines he put in place.
3. It Was Produced By 3 Ball Entertainment
Bar Rescue season 6 came to you from the stables of the production company that brought us ABC's Extreme Weight Loss, MTV's Beauty and the Geek, Animal Planet's My Cat From Hell, Spike's Catch a Contractor, Hallmark's Kitten Bowl, the first 11 seasons of NBC's The Biggest Loser, and other beloved reality TV shows.
See Also: "The Voice" Top 10 Coaches Ranked By Their Net Worth
4. More Amazing Bar Experts Were Featured On The Show
If you've been following Bar Rescue, you know some of the mixologists that have appeared on the show are in a league of their own. For season 6, the incredible ride continued as we got to witness mixologists create absolute magic that made you want to ditch your career to become a bartender.
5. The Show Did Some Old-Fashioned Goodwill Work
What do you do when your bar gets destroyed by Superstorm Sandy? Call on Bar Rescue for help. In its season 6, Bar Rescue helped some bars that had been shoved against the wall by no fault of their own.