Although she is not into music as a profession, Dreka Gates has contributed immensely to the music industry by featuring in her husband's success story over many years. You just cannot talk about Kevin Gates' career achievements without mentioning his gorgeous wife. As his booking manager as well as a loving spouse, Dreka has not only helped the hip-hop star to build the kind of home any man would wish to have; she has also ensured that no stone is left unturned in his entertainment business.
Thus, Kevin sings Dreka's praise with every given opportunity. There is rarely a song made by the music artist in which his wife's name doesn't pop up. What more can we say? She is his best friend and biggest fan. But how did their relationship start to have become such a super love story?
Dreka Gates Was Kevin's Girlfriend In High School
The couple's love story started from the innocence of their high school days. Dreka was born in Baton Rouge, Louisiana where she was equally raised. That too is where her husband Kevin Gates grew up, although he wasn't born there. However, the duo wouldn't become lovers until they got into high school.
Named Shedreka Centuri Haynes on August 31, 1986, after she was birthed, Dreka attended Baton Rouge Magnet High School (BRMHS) where she made good grades and was also popular as one of the few students in the school who owned a car at the time.
It was Shedreka's high academic profile and the consequent popularity that caught young Kevin's attention and got him to approach her for friendship. According to several sources, the couple started dating in 2002 and by the time they were married in 2015, their relationship was already over thirteen years old.
See Also: Nancy Wiesenfeld – Bio, Net Worth, Facts About Leslie Moonves Ex-Wife
Contributions to The Success of Her Husband's Career
Dreka Gates' professional and personal life was of no interest to much of the public until 2015 when she became Kevin Gates' wife. Yet, she had always been there in the life and career of the hip-hop maestro. The reason Dreka remained hidden all those years was that she mainly operated from the background.
Though many people will never know this, Dreka had been Kevin's booking manager long before they wedded. She also supported him in every stage of his musical career even when he constantly got into trouble either with the law or with the other women in his life. When Kevin was in prison between 2008 and 2011, it was Dreka who kept his business running, including keeping him fresh in the media.
A very business-minded fellow, Dreka Gates does various businesses to earn money for herself. In addition to being a top social media personality with an enviable number of followers, she has appeared in a couple of videos alongside her husband both before and after their wedding.
When Dreka met Kevin for the first time, he was only an amateur rapper who sang just for fun. Neither did Dreka herself have any flare for hip-hop. But when Kevin told her of his plans to go pro in the music genre, she practically pushed both herself and her then-boyfriend right into the center of things.
In an interview she once granted The Source, the booking manager revealed how she started with her husband in terms of career breakthrough and achievements. According to her, she is the one who went out of her way to study the music industry and how it works. She resorted to self-study since those who were already in the industry tended to shut everyone else out. We also learned that the bulk of her effort was put into promoting every product of Kevin's, making sure that as many people as possible got to know about it. She also reached out to music promoters in various parts of the country to sign deals that eventually got Kevin on stage.
As said earlier, apart from her offstage efforts, Dreka Gates has regularly featured in her husband's musical outings right from the onset. She was the major promoter of Kevin's debut mixtapes Pick Of Da Litter (released in 2007), All or Nuthin (2008), and The Luca Brasi Story (2013). She helped him drop his debut album Islah, released on January 29, 2016. Among many others, another of Kevin's projects in which Dreka featured prominently on is Lip Service, which is a collaboration between him and Angela Yee. There, Dreka appeared with Kevin in one of the show's episodes.
For all her efforts, Dreka Gates has received deserving praise from her husband. Below is a 2020 song that Kevin completely dedicated to her:
Dreka Might Be as Rich as Her Husband
Reading through Dreka Gates' contribution to her husband's career success, one thing that may come to your mind is how much of her husband's wealth she deserves. You are not going to be disappointed because the highly ambitious and industrious woman has also earned commensurately from all her contributions over the years.
As of 2020, various sources estimate a net worth between $1 and $5 million for her while that of her husband is estimated between $1 and $2 million. However, while most sources peg Dreka's worth at $1.5 million, that of her husband is widely pegged at $2 million.
We can say without any shade of doubt that the bulk of Dreka Gates' net worth has been earned via her husband's career. While we don't know the exact amount she gets paid as her husband's booking manager, it's public knowledge that the family's income accrues mostly from the Bread Winners Association (BWA) record label which the couple co-founded in 2010. They still co-own the outfit. Apart from handling Kevin Gates' body of work, the label has also fronted artists like YoungSonny, Yung Mazi, DJ S. R, and BWA Kane.
A Peep Into Dreka Gates' Family Life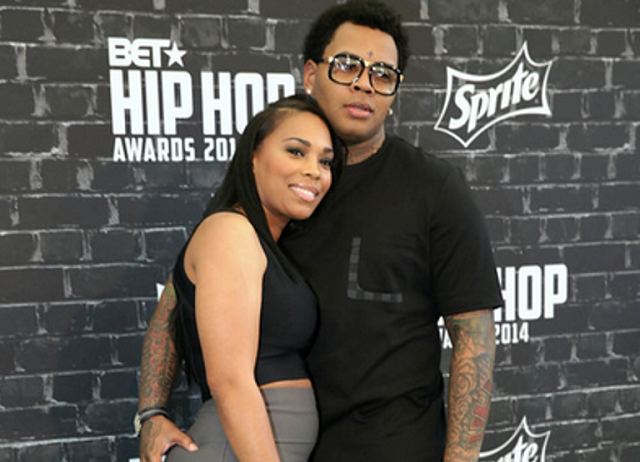 To a very large extent, Dreka Gates has acquired a reputation as an epitome of true love, her love life with her husband serves as an inspiration to many couples across the world. She has kept on being there for Kevin even when the musician has openly confessed to having affairs with multiple women.
After a sex tape scandal involving her husband broke the airwaves in May 2020, she neither said anything against it nor show any kind of animosity towards him. Instead, she keeps doing what she has always done: support him, promote him, and adore him. Here she was, promoting him amid the sex scandal rumors:
The celebrity wife has two adorable kids with her pop-star husband named Khaza and Islah. The kids were both born before the couple officially tied the nuptial knot. At the time of writing this, Dreka is pregnant with her third kid.
Dreka Gates and her husband are devout Muslims. In September 2016, the couple went for Hajj in Mecca together and they both described the experience as a life-changing one.