In an industry with a lot of personalities, both men and women, there is no shortage of relationships, including heterosexual and homosexual. Some of them have become relationship goals while some have ended terribly. One of those many relationships was between Kim Zolciak-Biermann, a reality TV star, and Daniel Toce, who was convicted of statutory rape.
Although the minor in question was not Kim Zolciak's daughter, her name is unfortunately linked to the sexual predator due to their marriage and has drawn interest in their relationship. In this article, we reveal everything you should know about Daniel Toce and Kim Zolciak-Biermann's relationship.
Who is Daniel Toce?
So far, background details about Daniel Toce have been kept under wraps and we have little details regarding facts like his date and place of birth. We also have little information about his education history, although he is known to have completed high school.
Outside of his own background, including personal and professional history, Daniel Toce is a convicted felon who was sentenced to prison for sexual assault and having illegal sexual contact with a minor in 2011.
He reportedly began the illicit affair with one of his stepdaughters, who at the time, was 14 years of age. He had repeatedly had sex with her until she got pregnant. The discovery of the pregnancy led to physical assault from Daniel who slapped, kicked and punched his stepdaughter in order to force her to get an abortion, which she eventually got.
Following the completion of an investigation after the stepdaughter went to the police to report the affair, Daniel Toce was sentenced to ten years in prison after he pleaded guilty to the crime in June 2011.
Family Details
Daniel Toce has so far, been married three times, one of which was to Kim Zolciak-Biermann, a star of The Real Housewives of Atlanta.
His first marriage is believed to have been to a woman known as Kimberly. Not much is known of their relationship or marriage but we know that they had two children while they were together.
Following the end of his marriage to Kimberly, he got married to Kim Zolciak. It is believed that his relationship with Kim, which reportedly began as an affair, led to the end of his first marriage.
Daniel Toce and Kim Zolciak got married on the 24th of September, 2001, on a beach in Destin, Florida. At the time, she was yet to become a celebrity through her appearance on the reality show.
They remained a couple for two years before they ended their marriage and went their separate ways. During their time together, they gave birth to a child, a daughter, Ariana, who was born on the 17th of October, 2001. They officially completed their divorce on the 11th of February, 2003.
They say the third time is the charm and Daniel Toce gave marriage another try, with a woman who has only so far, been known as Mary. The charm worked for a while, and it proved to be his longest marriage as they were married for seven years before the marriage ended. It is unknown if Daniel shared any children with his third wife.
Although Daniel Toce has been established to be a terrible father, not much is known of his own father or any of his extended family members for that matter.
There have been rumors that suggest his father is a wealthy man whose net worth runs into billions but so far, nothing has been established about his familial background.
See Also: Marc Daly, Kenya Moore's Husband – Bio, Net Worth, Age
Other Interesting Facts About Daniel Toce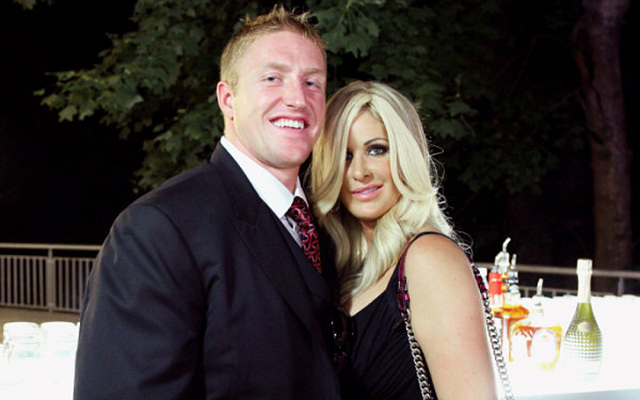 1. After his divorce from Kim Zolciak, Daniel Toce got custody of their daughter, Ariana. However, following the conviction, he has since lost the custody and his daughter has been adopted by Zolciak's second husband, Kroy Biermann.
2. According to American law, following the conviction, Daniel Toce was forced to register as a sex offender. As part of his reformation process, he was also forced to undergo various counselling programs for mental health, sex offender counselling and other challenges like substance abuse and anger management.
3. Daniel Toce served just two years of his ten-year sentence and was released from the prison under probation.
4. He reportedly had sex with the minor over 80 times, across the family home, an apartment and in motels.