How can one have the best adventure? If you ask Coyote Peterson that question, he would most likely ask you to do something that would have you facing the things you fear most. The man believes that the things we fear often lead to the greatest of adventures. For this reason, he has devoted his life to bringing humans closer to the wild world. Celebrated as a wildlife educator and YouTuber, this American is the brain behind the Brave Wilderness, a channel that boasts of almost 2.6 billion views and over 14.2 million subscribers as of April 2019.
As an animal expert and an adventurer, Coyote Peterson has dared the devil so much that he has left a lot of people wondering what inspires him as much as they have shown interest in knowing the details of his upbringing and personal life. More than just a concise description of his life; read about his family and other fun facts about the YouTuber.
Who is Coyote Peterson And Where Does He Live Now?
As it is known that coyote refers to those wild dogs that look like wolves and mostly found in North America, people have always wondered if it's the real name of the American Adventurer. While it's difficult to precisely tell how he came to adopt the name, it is no secret that the YouTuber was named Nathaniel Peterson after he was born on the 1st of September and in the year 1981. His place of birth was in Newbury, Ohio.
Raised in a rural suburb in Cleveland, Ohio, it is said that Coyote Peterson has always been fascinated by animals. As a child, he spent most of his play time outdoors, thoroughly searching for creatures in stream beds and nearby forested wetland. While this nurtured his desire for an adventure into the wild, he didn't abandon his education for it.
Check his records, you will find that he was a student of the Catholic college-prep school located in Chardon, Ohio – Notre Dame-Cathedral Latin High School. Presumably, it was here that he discovered his love for making movies; this inspired him to study video production at the public research university in Columbus, Ohio – The Ohio State University.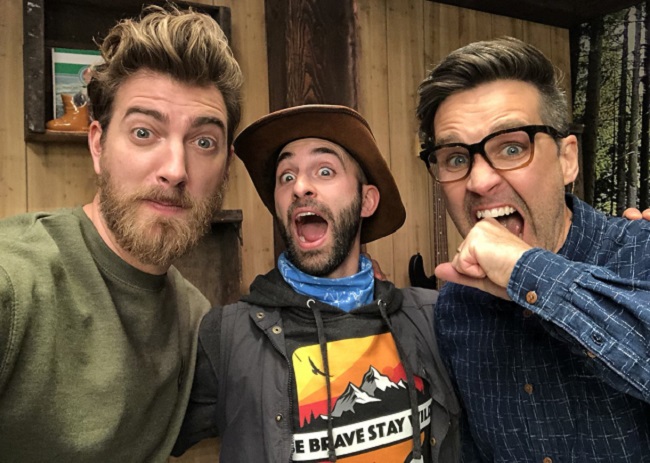 Coyote would later create a profession for himself by combining his love for wildlife and video production. He pursued a videography career which revolves around filming his adventures in the wild. YouTube was there to serve as a platform for him to show what he does to the world and that marked the birth of Brave Wilderness. Coyote Peterson currently lives in Columbus Ohio according to his social media profile
How Much Money Does He Make?
If figures don't lie, then you don't need to be told that Coyote Peterson has been successful in his career. The number of subscribers and views his channel have been able to accumulate are indicators that the adventurer has amassed an enviable fortune over the years.
Apart from the earnings that come from YouTube, Peterson has a shop attached to his website (bravewilderness.com) and has authored two books. In all, it shouldn't surprise anyone that the man is financially independent. While various sources have estimated the total value of his wealth at $2 million, we haven't been able to substantiate this in any meaningful way.
Who Are The Wife and Family Members?
Coyote Peterson is a very private man when it comes to his family. Even as it is known that he is married, hardly can anyone tell a thing about his life partner. Her identity has largely remained a secret and it is not even known when the YouTuber became a family man. Similarly, nothing is known about the adventurer's parents and siblings.
Thankfully, we can tell that he has a daughter named Pup Peterson and that she was born in 2008. The YouTuber adores his daughter so much that it has been impossible for him to hid her from the world. If you have been following his videos, it's likely that you have seen Pup helping his father to run his show. Like her dad, Pup has a thing for animals; time will tell if she would work in the man's shoes or settle for a different career.
See Also: Bill Burr – Bio, Wife, Daughter, Brother, Family, Girlfriend, Net Worth, Height, Age
How Tall is He?
Mr. Peterson has a fine physique and body features, hardly would anyone contend that he isn't good looking. While his weight and details of the rest of his body measurements are best known to him, it is obvious that he is a tall man and it has circulated that his height is 5 feet 11 inches.