Charlie Zelenoff is a Russian-American boxer who is quite famous online and in the boxing community, but for all the wrong reasons. He claims he is the greatest boxer in the world and of all time and has even gone as far as professing himself the Universal Boxing Federation (UBF) World Champion. He has earned notoriety through regularly harassing people to fight him by taunting them or offering them money. He mostly focuses his attention on amateur and non-boxers whom he goads into fighting him, then proceeds to start punching them as hard as he can before they even get their gloves on. He has claimed several victories this way, much to the disapproval of viewers and everyone involved.
Nevertheless, the boxer remains unfazed by people's disbelief. He has promised that he intends to win every single boxing title there is and make himself the sole world boxing champion; though, he has not revealed how he plans to achieve this dream of his. A huge chunk of the boxing community has written him off as delusional but Zelenoff just keeps going and has even managed to draw thousands of people who admire his antics to his social media pages.
His Passion For Boxing Is Almost As Old As He Is
Charlie Zelenoff was born on July 27, 1988, in Los Angeles, California. It is difficult to dig up information about the boxer's childhood, the identities of his parents or siblings, or even his family background. However, it has been revealed that he attended Fairfax High School.
When Charlie Zelenoff was still a little boy, he became interested in boxing and wanted to pursue a career in the field, but things never quite worked out for him. He was unable to find a recognized agency that would take him in, so, he decided to go after his dreams on his own.
He crowned himself the UBF World Champion and even made a belt to go with the title. Despite his claims of having an unbeaten record of 240-0, his official boxing record shows 0-1 as he got disqualified in the first round of his debut match in the welterweight division when he went up against Andrew Hartley.
Charlie Zelenoff Has Built A Career From Trolling And Picking Fights
The ambitious boxer has occasionally found himself going up against well-known boxers after he unofficially challenged them to a fight. One of these challenges saw him facing Floyd Mayweather Sr. who easily defeated him. Zelenoff also challenged a 16-year-old amateur boxer, but the teenager ended up beating him mercilessly until his mouth and nose began to bleed profusely.
But then, Charlie Zelenoff has been relentless. He kept up with his trash-talking of professional boxers and soon gained the attention of Deontay Wilder who would later become one of the biggest names in the boxing community. Then, the American boxer now famous as the Bronze Bomber was not very popular. It happened that Charlie had been taunting and insulting Wilder online, daring him to come and face him in a fight.
In May 2014, just after Deontay defeated Malik Scott, he decided to put a stop on Zelenoff's incessant harassment online. He accepted Charlie's invite for a fight and traveled to Los Angeles for a gym bout with the man who had been trolling him everywhere online. Arriving at the gym, Wilder made Charlie sign a legal waiver which assured he wouldn't be suing for damages. Thereafter, he gave the man a thrashing all over the gym.
Wilder later explained in an interview that he decided to teach Charlie Zelenoff a lesson because he brought racism to the table, vowing to duct-tape his daughter and murder him.
Social Media Has Helped Charlie Zelenoff Stay Relevant 
While the boxing community has continued to ignore Charlie Zelenoff and his antics, a lot of people have blasted him with insults and made fun of him for having delusions of grandeur, while many others have branded him the world's boxing bully. Nonetheless, there are some people who have taken the boxer seriously enough to feature him in a documentary called Troll Champion: The Charlie Zelenoff Story.
Zelenoff also has a YouTube channel and Instagram account where he posts videos of himself beating amateur opponents and regular people who agree to fight him. He frequently shares pictures with all kinds of braggy captions that exaggerate his abilities and prowess. Whether anybody believes in him or not, this hardly matters to Zelenoff. He takes himself seriously enough and social media has helped him in no small manner to reach out to the community of combat sports which he so much desires to be a part of.
Charlie Zelenoff has only been in a few professional fights in his career and this has affected his net worth. The self-proclaimed UBF World Champion is estimated to have a net worth of around $200,000. With some luck in his boxing ambitions, this value might just increase in the coming years.
See Also: George Forman – Bio, Kids, Family, House, Career Earnings, Facts
His Wife Remains His Biggest Fan
Although many people tend to find Charlie Zelenoff annoying and repulsive, there is one person who loves and believes in him, and that is his beautiful wife Daria Zelenoff. The couple dated for a long time before deciding to make things official by heading to the altar.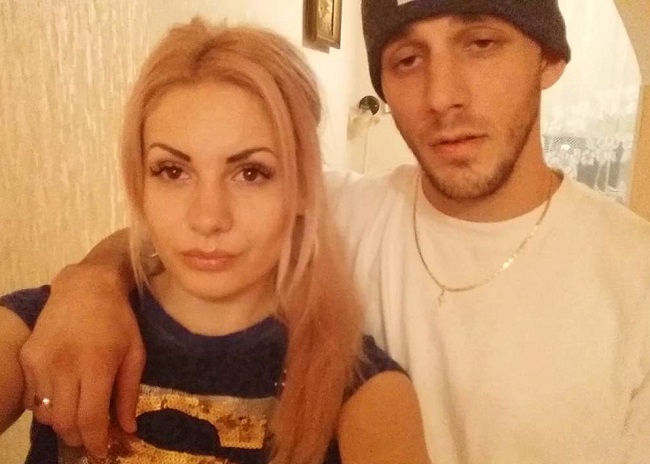 However, there are no details available about their wedding that might reveal when or where it was held. Daria and Charlie seem very happy together and he regularly shares pictures of her on his social media pages. Daria continues to love and support her husband in his dreams of becoming the best boxer in the world. Apart from the aforementioned information, not much is known about Charlie Zelenoff's wife.