When Catherine Herridge Joined FOX News in 1996, she would become one of the founding members of staff of the media conglomerate. Over two decades later, what began as a nominal journalistic career has morphed into a shining legacy for the Canadian-born correspondent. After twenty-three years as a resourceful correspondent for Fox News, Herridge shifted base to the renowned media outlet, CBS News. The big move came with speculations about a more handsome offer from CBS which, as reports say, no journalist would turn down. Like it's said "Rome wasn't built in a day" thus Herridge didn't become all she is lauded for today in one night. Her background formed a solid foundation for all she has been able to achieve in her career which in a way is reflective of the huge sum she earns.
Catherine Herridge's Early Years

The media queen was born on the 18th of May, 1964, in Toronto, Ontario, Canada. Growing up, she was enrolled in Jarvis College Institute for high school after which she relocated to the United States to obtain a college degree. After earning her bachelor's degree from Harvard College, Catherine Herridge proceeded to Columbia University Graduate School of Journalism where she bagged a master's degree.
So far, Herridge hasn't shared many details about her siblings and parents or what they did for a living. What's no secret however is that she comes from a family with a long military heritage. Could that be the reason why she married a uniformed man? More on that soon.
After rounding up her masters degree at Columbia University, she stepped into her journalism career full time. Not with Fox News as many sources claim but with the renowned ABC News. At the time, she was based in London where she worked as a news correspondent for the American Broadcasting Corporation (ABC).
How She Joined Fox News
By 1996, new frontiers came calling and Herridge found herself as one of the earliest faces of the now-popular Fox News channel. First, she worked as a correspondent for the defunct Fox News Magazine, The Pulse. Four years later, Herridge was assigned to cover Hillary Clinton during the latter's campaign for the US senate in 2000. It became one of her most well-known journalistic duties. Asides that, Herridge also covered other landmark events such as the sniper attacks in Washington DC, the 2004 Democratic elections, the trial of Zacarias Moussaoui over the 9/11 attacks, and of course, the famous move to lift sanctions over Iran.
In the years that followed, she covered trending events from hotbeds around the world including Afghanistan, Guantanamo Bay, Iraq, Israel, among others. She reported on the aftershocks of the Good Friday agreement of Northern Ireland, the attempted Christmas day bombing of 2009, investigations into conflicts in Yugoslavia, Princess Diana's death, child prostitution, the foiled attack on Times Square in 2010 and the cargo printer bomb plot in the same year. Her book, titled The Next Wave: On the Hint for Al Qaeda's American Recruits (2011), takes an in-depth look at the massive under-network of Al-Qaeda recruitment in the United States. Back in the studio, Catherine also served as host on Weekend Live; the Saturday edition of Fox News weekend show.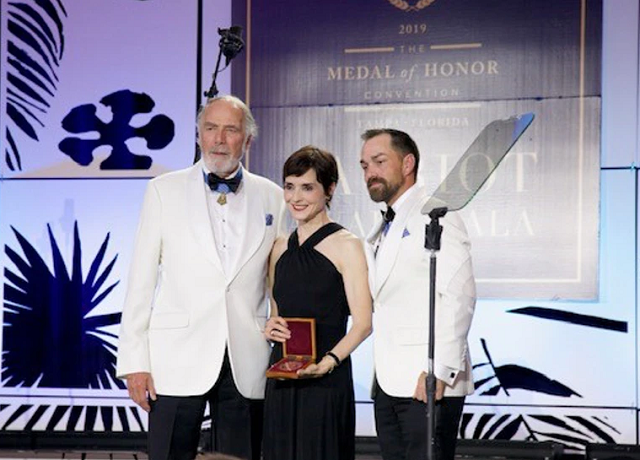 Obviously, these efforts have not gone unnoticed. Catherine was awarded The New York Festivals' Bronze World Medal; a recognition aimed at honoring excellence in media reporting. For her excellent reporting at Fox News, Herridge also received the Tex McCrary Award for Journalism from the Congressional Medal of Honor Society in October 2019.
When Did She Leave Fox News And Why?
On 31st October 2019, Fox News made a rather unexpected announcement about Catherine Herridge leaving the network. The news came as a surprise to millions of viewers who, over the last twenty-three years, have followed her talk shows and live broadcasts. The announcement said Herridge will be taking up a new role as Senior Investigative Correspondent at CBS News. Her legacy as one of the founding employees of the Fox News channel has won her huge admiration among men and women of the press. Starting as a correspondent for the defunct Fox News Magazine, Herridge rose through the ranks to become Fox News' Chief Intelligence Correspondent.
Unlike her former colleague, Kimberly Guilfoyle, who left Fox News in mid-2018 amidst speculations of an alleged case of sexual harassment, no such speculations trailed Herridge's departure. It is widely believed that Herridge was rooting for more high-level opportunities in the media space and a juicy offer from CBS News was all she needed to make the move. In her parting statement, Herridge thanked the Executive Chairman and CEO of Fox Corporation Lachlan Murdoch for the opportunity to cover the most epoch-making stories over the last two decades. She added that she had received immense personal fulfillment having mentored the next generation of producers and reporters and sharing her journalistic values with same.

While her current pay at CBS may not be public yet, there is much evidence to show that it trumps what she has been receiving as salary when she served as Chief Intelligence Correspondent at Fox News. More details on that. 
See Also: Carolyn Manno – Biography, Career Achievements, Is She Dating Anyone
Catherine Herridge's Salary And Net Worth
Working for a high-profile news network such as Fox News for over two decades has surely pushed Herridge up the media ladder; putting her in the elite 20% of highly paid media personalities in the United States. At Fox News, she was reportedly earning an annual take-home of $570,000, as per her office; Chief Intelligence Correspondent. According to Fox News salary scale, she was one of the highest-paid correspondents in the news organization. Although her current salary at CBS has not gone public, sources put her net worth at about US$10 million.
Is She Married, Who Is Her Husband?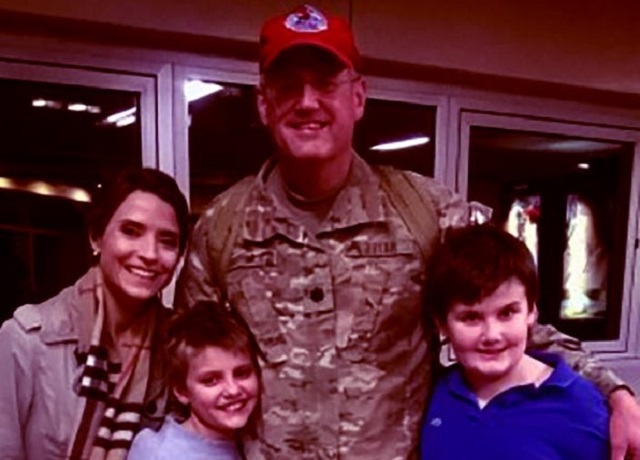 Catherine Herridge has been married to Air Force Lt. Col. J.D Hayes since March 13, 2004. Together, the couple has two sons; Jamie and Peter. Their second son, Peter, developed serious health complications as an infant. In 2006, Peter was diagnosed with biliary atresia, a chronic liver disease. The cure required that Catherine donate part of her liver to save her son. Today, the family of four live in Washington D.C. Her most recent book talks about her journalistic work as well as advocating for the donation of organs as a way of saving lives.