Barbara Corcoran is an American business magnate, investor, TV personality, author, syndicated columnist, and consultant. Corcoran is widely known as one of the savvy investors on ABC reality show Shark Tank. Here is a detailed look at how she has built her wealth, her bio, husband, daughter, children, family, and stroke.
Early Years
Barbara Ann Corcoran was born on March 10, 1949, in Edgewater, New Jersey where she also grew up with her 9 siblings. Barbara's dad worked at a printing press while her mom was a housewife. Corcoran attended a Catholic elementary school where she scored under average grades, however, she made it through high school and even proceeded to St. Thomas Aquinas College in Rockland County, New York, where she graduated in 1971 with a degree in Education.
Corcoran worked several odd jobs while in college including as a hot dog vendor. After graduation, she remained in New York and worked as a teacher for a year before working as a waiter at a diner. Things were about to turn around for Barbara in 1973 when she began dating a New Jersey-based contractor named Ray Simone whom she met at the diner.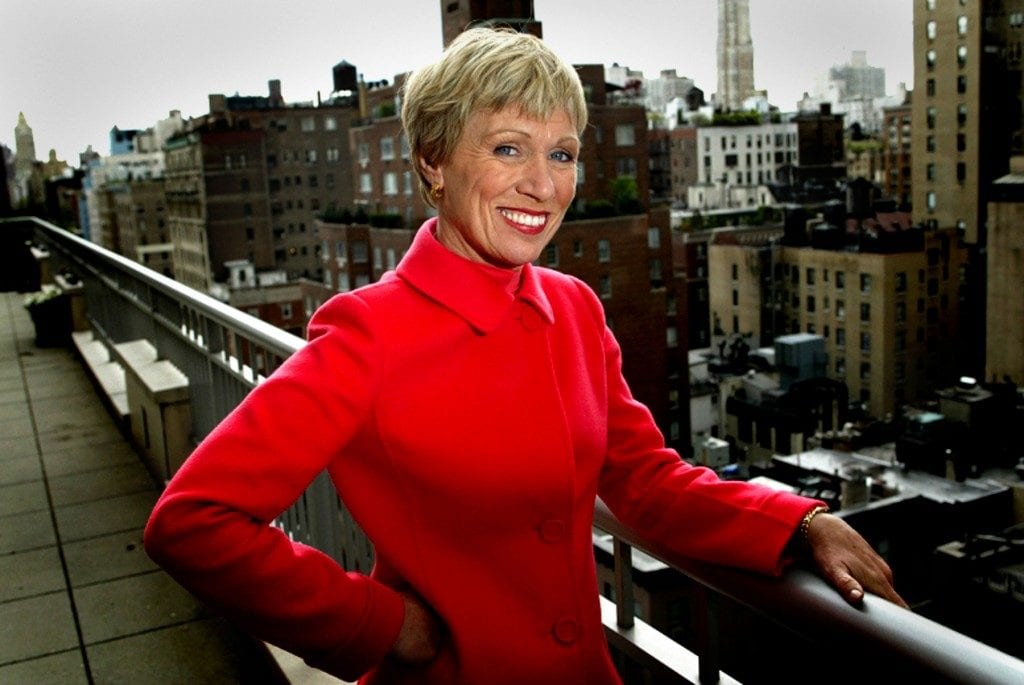 As their relationship progressed, Simone noticed her personality and predicted she was going to make an excellent real estate sales agent. Simone even gave her a $1,000 loan to start which she gladly accepted, quitting her waitress job in the process.
Barbara has revealed in recent times that she wanted so bad to become her own boss, and when the opportunity knocked, she gave it no second thought. According to the motivational speaker, over-thinking your decision makes you lose out on great opportunities. One of her investing motto's is: Act Spontaneously. In a 2015 interview with entrepreneur.com, she said;
Every great decision I've made in business since was made exactly that way — quickly without any thought. I've learned that thought gets in the way.
The Corcoran Group
Corcoran and Simone began a brokerage company named Corcoran-Simone with 14 staff. Simone owned a controlling 51% interest. They began renting apartments and after two years, the business had grown so much so that they moved to a bigger office space and even changed their focus to just sales.
Business continued to boom and in 1978 they were recording as much as $560,000 in annual revenue. However, in the middle of paradise, hell struck. Barbara was heartbroken when Simone broke up with her to marry her own secretary. The break up forced them to divide the company and Barbara soon started her own The Corcoran Group even when Simone told her she would never succeed without him. Corcoran has now described those words as "the gift of the lifetime."
TCG became the first female-owned real estate company in New York. In order to expand her business, she also began publishing "The Corcoran Report" on real estate data trends in New York City.
Contrary to Simone's predictions, Corcoran's business recorded an impressive success beginning from its first year with a revenue of over $350,000 and 7 agents.
The Corcoran Group in 1993 became one of the first real estate group to begin selling properties online, a move that placed her way ahead of her competitors. In 2001, Barbara had grown The Corcoran Group into a $5 billion real estate empire (with an annual revenue of $97 million) making it the second-largest private real-estate company in Manhattan. Competitor NRT Incorporated got worried enough and offered her a $20 million for the company, Barbara negotiated the deal to $66 million before giving in.
She has revealed lately that she gladly blew that money away by investing in herself and her own parents. She bought them a house in Florida, a new Lincoln Continental for her dad and a new Mercury Cougar convertible for her mom.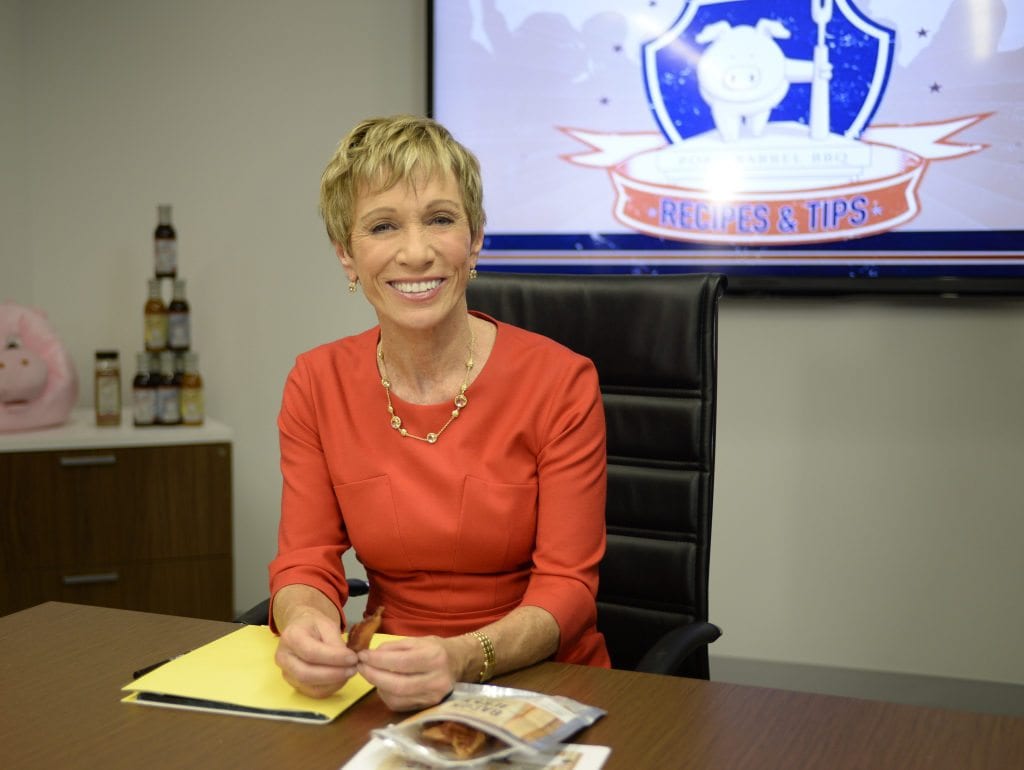 Her Income, net worth, and other endeavors
Shark Tank Appearances
Barbara was far from being out of a job when she sold her company. Her rags-to-riches story opened the door to more jobs. She received numerous invitations to speak at real estate events. Barbara has also penned her experiences and shrewd business advises on many books, most of which have become New York Times best-sellers. She has also become a highly sought-after business consultant. Barbara also writes syndicated columns for the likes of New York Daily News, The Daily Review, More Magazine, and Redbook.
In 2009 she was selected to become one of the 6 judges on ABC's hit reality show "Shark Tank" alongside Robert Herjavec, Lori Greiner, Daymond John, Kevin O'Leary and Mark Cuban. On the show, Barbara has invested over $5 million in over 30 start-up businesses.
In addition to Shark Tank, Barbara runs her own CNBC show titled "The Millionaire Broker with Barbara Corcoran". She also established Barbara Corcoran Inc., a consulting and TV production business.
Barbara is an accomplished smart woman. She had a humble beginning but has gone on to amass wealth and make a name for herself. Her net worth is estimated to be more than $80 million and this figure keeps on growing.
Who Are Barbara Corcoran's Husband and Children?
After Ray Simone called it quits with "young success studded" Barbara Corcoran at the time, she met and later married Bill Higgins, a retired Navy Captain and former F.B.I agent in 1988. She had a baby boy for him through in-vitro fertilization with an egg donated by her younger sister Florence. They had previously gone through seven unsuccessful years of fertility treatment. Their son was named Tom Corcoran. They also have an adopted seven-year-old daughter named Katie whom she said has learning disabilities.
Did Barbara Corcoran have a stroke?
Barbara at a time was rumored to have had a stroke. But the news died quickly as a false one. However, she learned she had a cancerous years-old bump on her left eye. She went for cosmetic surgery and had it removed.