As expected, celebrities often connote people with extraordinary talents or ideas to make many love them more than they hate them. Their exceptional nature extends even to the things they derive joy in doing. But some celebrities like these 10 listed below rather love to do the weirdest things. They prefer to do things that most of us would probably regard as creepy and weird whenever they can spare a moment to have fun. Here are the weird hobbies they find way interesting.
10 Famous Celebrities With Weird Hobbies 
Mila Kunis (World of Warcraft & Star Trek)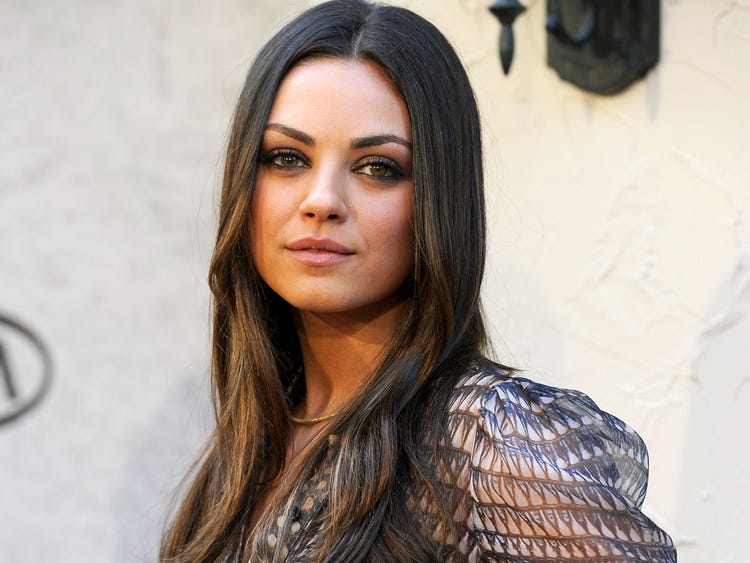 Kunis revealed her weird hobby to Jimmy Kimmel in an interview, saying she was once a huge fan of video games and was a keen player. She confessed that she spends most of her leisure time playing "World of Warcraft". She said she was badly addicted to the game so much so that she had to push herself to give up on the game in order to be able to do better things with her time. Kunis also confessed how much she loves Star Trek and that she has gone to conventions, which makes her geekier than she looks. Till now she is over-excited about it and continues to talk about it with excessive enthusiasm.
David Arquette (Knitting)
Professional wrestler, David Arquette is among the celebrities whose hobbies are weird. He has a hobby that is mostly ascribed to older people quite opposite of what gents like him would love to do in their leisure time. Surprisingly, he loves knitting! Arquette has influenced the world of knitting by sharing both his love and talents for the yarned hobby! His grandmother taught him how to knit at an early age and since then he has remained proud of his skills and even graced the cover of "Celebrity Scarves 2: Hollywood Knits for Breast Cancer Research". Now that's a big influence on knitting especially on how people perceive it as an activity for just older people!
Claudia Schiffer (Bug Collection)
Claudia is among the big names in the fashion world. She has featured on the covers of more than a thousand magazines and is among those receiving the highest pay in the fashion industry. Surprisingly the tall blonde loves to spend her leisure time collecting bugs quite contrary to what we expect a model to love. Of course, most models won't like to get involved in any activity that could get them dirty and most of them have a phobia for creepy animals. But the self-proclaimed bug fanatic, Schiffer is fascinated with spiders and gets pleasure in her insect collection. For the great love she has for spider picking, the logo of her clothing line reflects spiders.
Tom Hanks (Vintage Manual Typewriters)
Apart from dating a volleyball named Wilson in Cast Away, Tom Hanks has a fairly weird hobby. Being an enthusiastic collector of vintage manual typewriters, Hanks gets huge pleasure in recording some of his most intimate thoughts and observations on the old school machine. He has, as a matter of fact, introduced a hipster-ish iPhone app called Hanx Writer that gives people the chance to type the same way a typewriter does only using their phones.
Simon Cowell (Climbing Trees)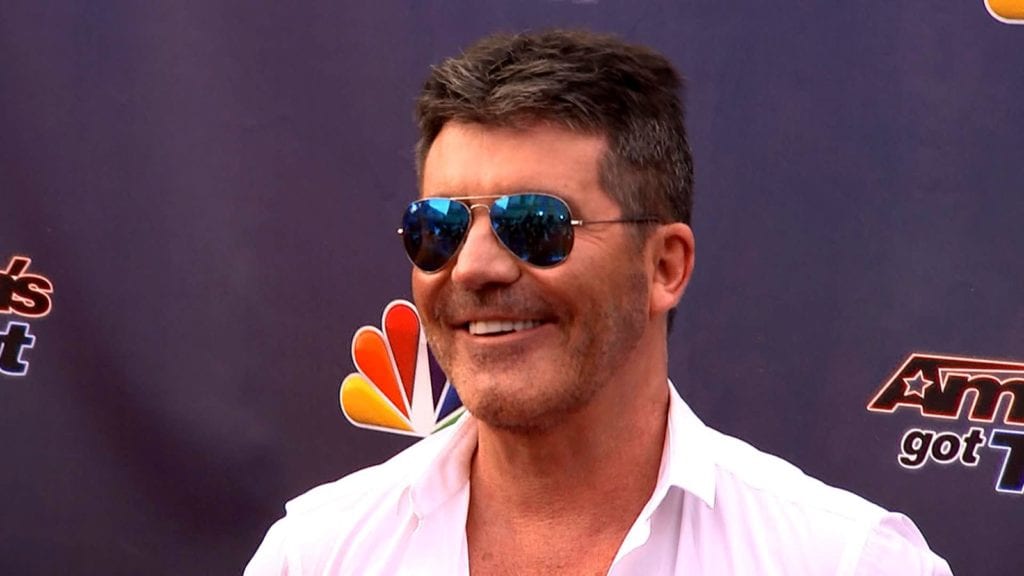 Simon Cowell probably loves height but in a weird way. The star loves to climb the trees. Yes, sky diving seems not to offer as much pleasure as the tree offers him. He finds his hobby absolutely exciting and he sees it as a wonderful way of working out. He climbs the tree with his children sometimes. Many believe Cowell's childhood when he was bullied and could only escape by climbing the nearest tree triggered his love for the activity.
Bob Barker (Karate)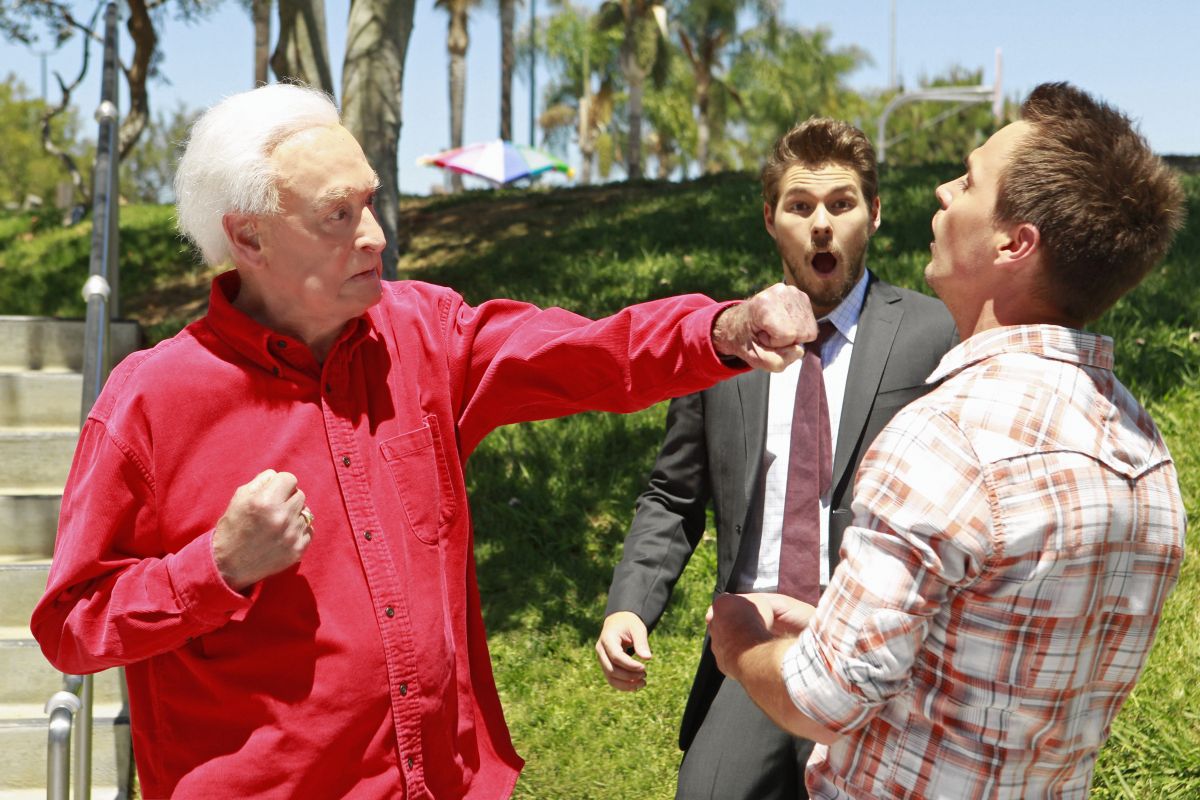 The ex television game show host Barker may be known by many as a huge supporter of animal rights particularly spraying and neutering pets but he is, in reality, a keen fan of karate and an expert in it too! Remember how he fought Adam Sandler in Happy Gilmore? I think the expertise seen in the fight says it all. Barker loves his hobby and it brings him so much pleasure that he even received karate training from Chuck Norris himself.
Nicolas Cage (Superman)
Despite all the fame, Cage has earned and the innumerable criticism he has seen in the course of his career, the actor and producer continue to live life on his own terms, including having a great love for his favorite superhero, Superman. At his age, the Oscar-winning actor, Cage has a number of collectibles from the comic book and movie series, and even went as far as naming his son after Superman's real name "Kal-El". Plus he does not let any chance of collecting Superman memorabilia slip away. Irrespective of the fact that Cage's aspiration nearly came alive after he was cast as Superman in a film directed by Tim Burton back in the 1990s which didn't take flight in the end, his love for Superman grows even more.
Taylor Swift (Snow Globes)
Taylor Swift is rich, talented and among the highest-paid stars in entertainment and so she is always thinking about her career and how to grow her finances even more right? Well, as shocking as it may sound, Taylor loves making snow globes in her leisure time. Even though she has little time for herself due to her busy schedule and steady success, she makes the most of it when she can spare a moment. The singer loves gathering around with friends to make snow globes to give away as Christmas presents. She prides herself on making the collectible trinkets and even shared the picture of it on her social media accounts.
Paris Hilton (Frog Hunting)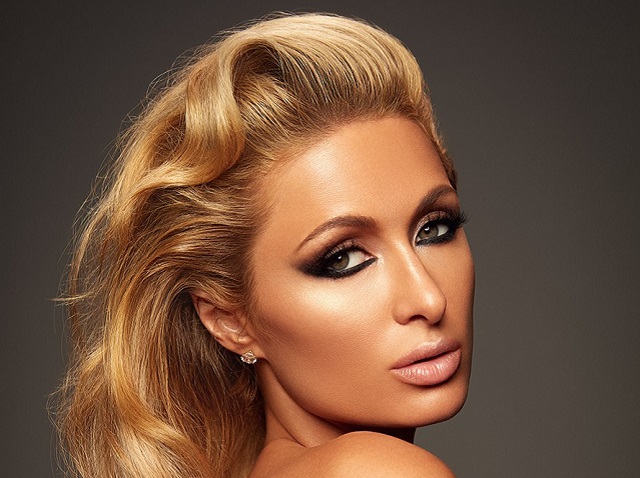 Paris Hilton's hobby is as weird and shocking as Claudia's. Her hobby is possibly the weirdest hobby we have on our list. The star finds it fun, enjoyable, and pleasurable to hunt frogs and in her words calls it "frog hunting". Well, she assures us that she doesn't murder the frogs but, rather chase them around and catches them by hand only to watch them in a bucket. When she's done feeding her eyes, she lets them go and chases them again when in the mood to watch again. Quite strange!
Johnny Depp (Barbie Dolls)
Popularly known as Captain Jack Sparrow in the Pirates of the Caribbean franchise, Johnny Depp is another celebrity who loves to do the odd. He shockingly prefers collecting Barbie dolls. He started collecting dolls to assist himself get into characters. However, we can't say for sure how it works for him or why he has to choose dolls of all things but we do know that they have really given him a leg up in his career.
Recap
Here is a rundown of 10 unique hobbies that celebrities engage in that will make you blush
1. Mila Kunis (World of Warcraft & Star Trek)
2. David Arquette (Knitting)
3. Claudia Schiffer (Bug Collection)
4. Tom Hanks (Vintage Manual Typewriters)
5. Simon Cowell (Climbing Trees)
6. Bob Barker (Karate)
7. Nicolas Cage (Superman)
8. Taylor Swift (Snow Globes)
9. Paris Hilton (Frog Hunting)
10. Johnny Depp (Barbie Dolls)