Our celebrities are rich and famous and therefore can afford to live in any kind of house they desire. But unlike us, there are basic things celebrities look out for in choosing a house, top on the list is privacy, they need a place where they can escape the itchy shutter fingers of paparazzi so they usually go for secluded areas. To avoid public appearance as much as possible, celebrities usually have over the top amenities in their homes like movie theatres, gyms, pools, game rooms, beauty salon and even panic rooms in case of intruders. A house with almost everything in it means it has to be big so celebrity houses are usually twice or ten times the size of ours. Most of these houses are located in Los Angeles from Malibu beach homes to Beverly Hills estates which comes as no surprise as it home to Hollywood. Let's take a look at the amazing places our beloved celebrities lay their heads when they are done showcasing their talents for the camera.
1. Howard Stein's Palm Beach house, South Florida
Price tag: $52 million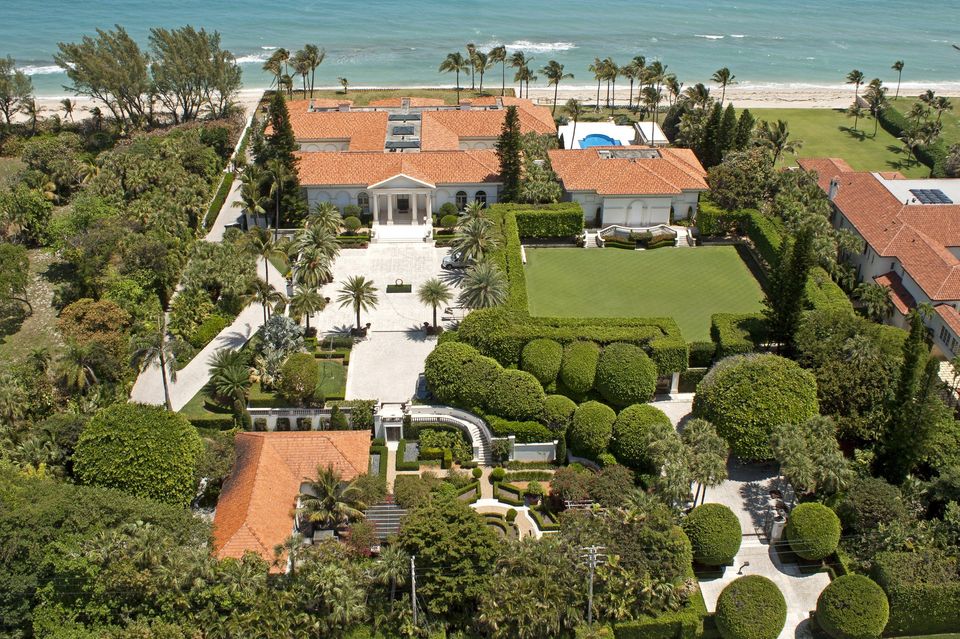 The radio show host and America's got talent co-host bought his beach house in 2013 from textile tycoon Martin Trust. The almost 40,000 sq ft mansion has 5 rooms, 12.5 bathrooms and outdoor pool. Stern lives in the house with wife Beth Ostrosky and guess who is their neighbor? Billionaire investor Nelson Peltz.
2. Dr Dre's Eco-Manse – Brentwood, California
Price: $40 million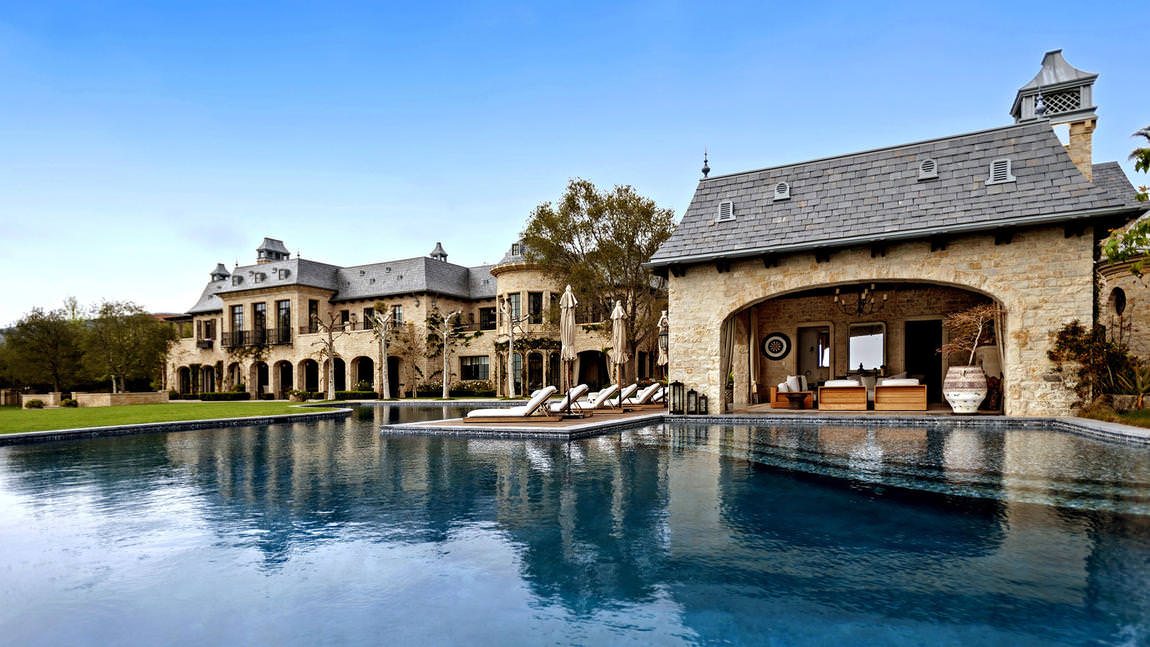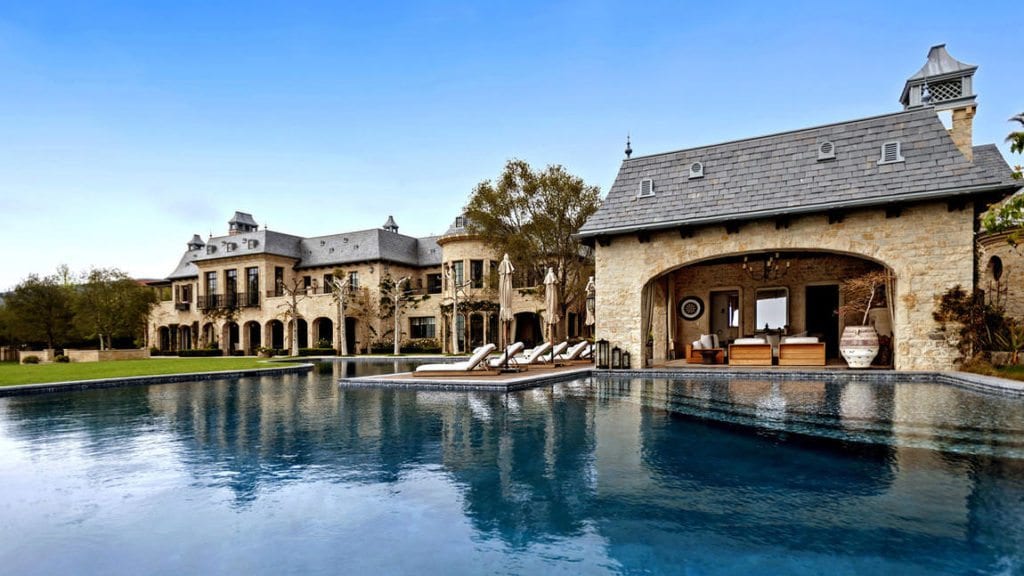 One of hip hip's wealthiest artist, Dr. Dre snapped up the eco-manse which was originally owned and custom-built by NFL star Tom Brady and his supermodel wife Gisele Bundchen, who has been the world's highest-paid model for 9 years and counting. The couple who spent around $40 million to build the house got their money back after selling it at $40 million to the rapper, $10 million below the asking price. The 14,000 sq ft home which sits on 4 acre property features 5 bedrooms, a koi pond moat, an infinity pool with cabana, fully equipped gym, a library, outdoor kitchen, loggia, and a waterfall on site. The architecture is by Landry Design, the same company that designed Mark Wahlberg's opulent French-Manor.
3. Rush Limbaugh's Palm Beach House – Florida
Price: $44 million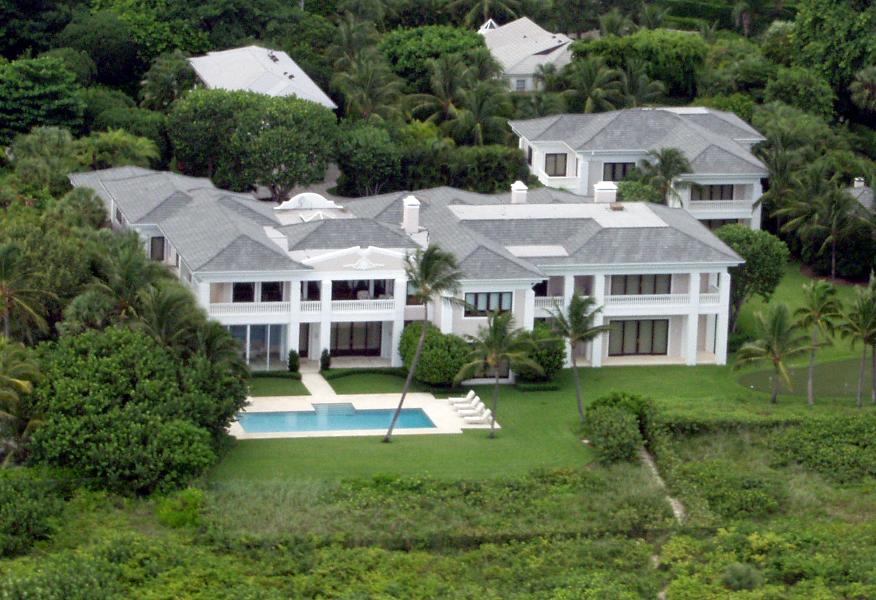 Though Limbaugh bought the house for $3.9 million in 1998, the house is now valued at $44 million. The 31,761 sq ft house has 9 bedrooms, 11 baths. It is from this house that Limbaugh's radio talk show is broadcasted to over 600 affiliates across America.
4. Floyd Mayweather's Big Boy Mansion
Location: Las Vegas Nevada
Price: Undisclosed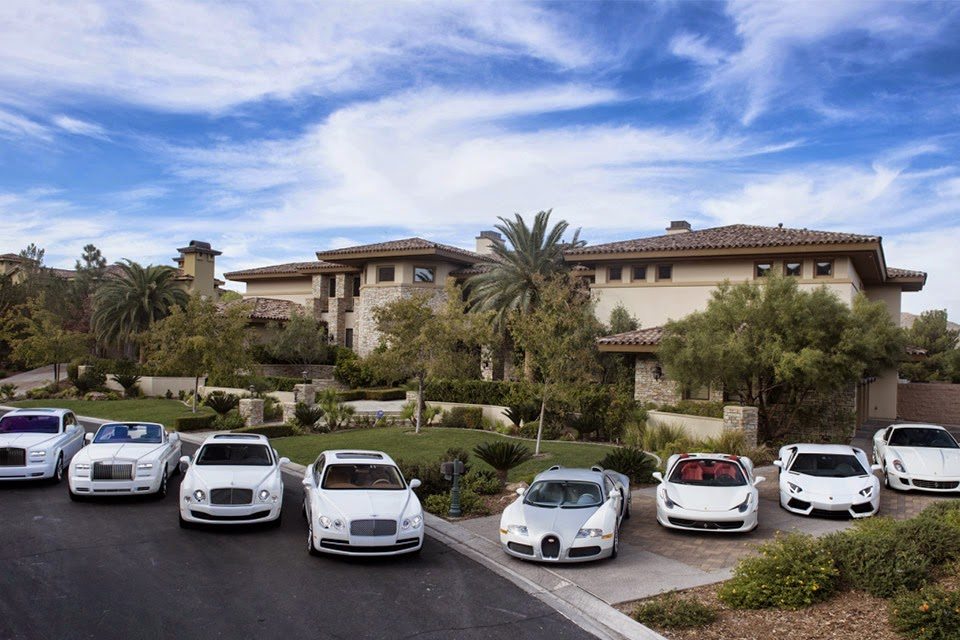 Though Mayweather prefers to conceal the price of his house, which is actually surprising considering he's a braggadocio, we are quite sure it won't be anything meager. The house measures 22,000 sq ft and has 5 bedrooms, 7 bathrooms, a wine cellar, a movie theater and a white fleet of cars worth $15 million which he doesn't drive. He would rather ride on his rare $4.8 million Hypercar or his $3.5 million Bugatti Veyron.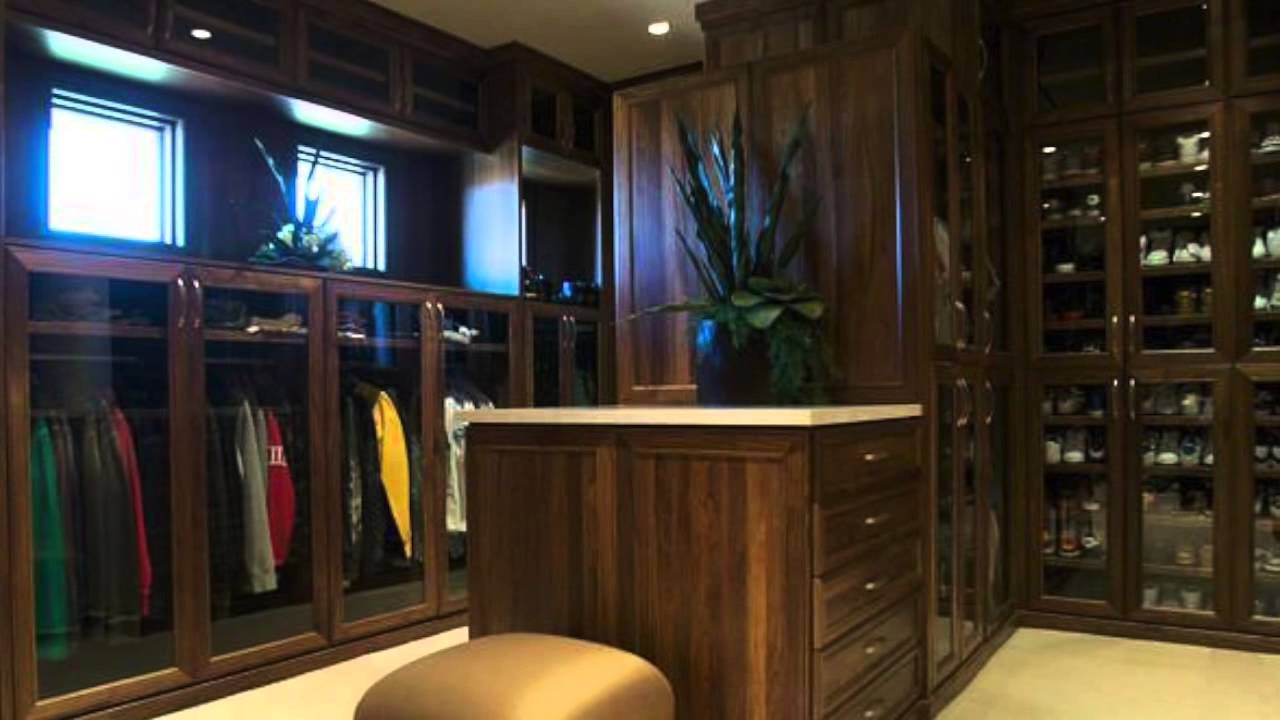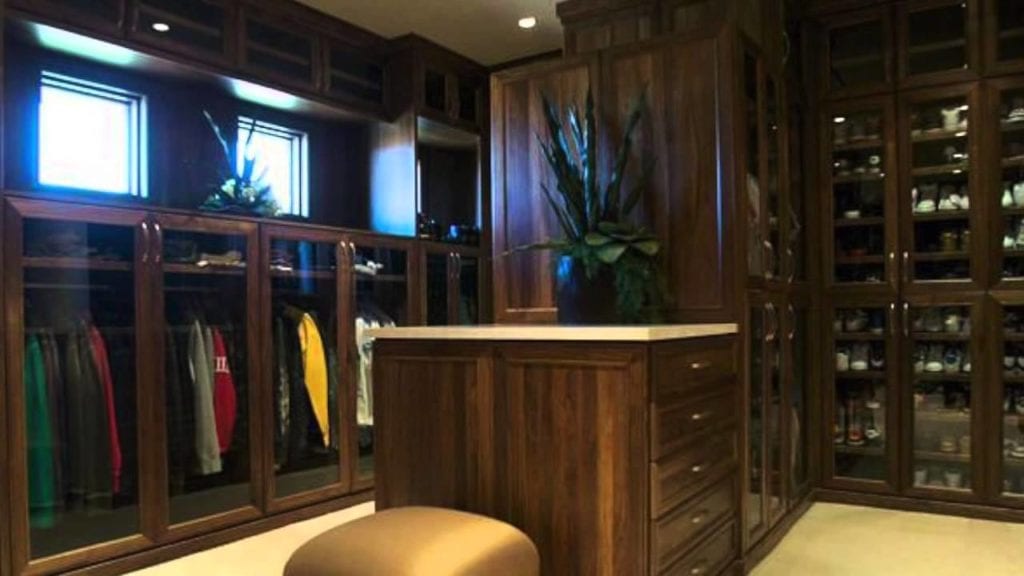 The house has its own Instagram account with almost 200 k followers where Mayweather flaunts random pictures of different areas of the house. The bio on the account boasts- "Floyd Mayweather's Mansion This mansion speaks because it was paid in cash themoneyteam.com."
5. Ryan Seacrest's Cold water Canyon House – LA
Price: $37 million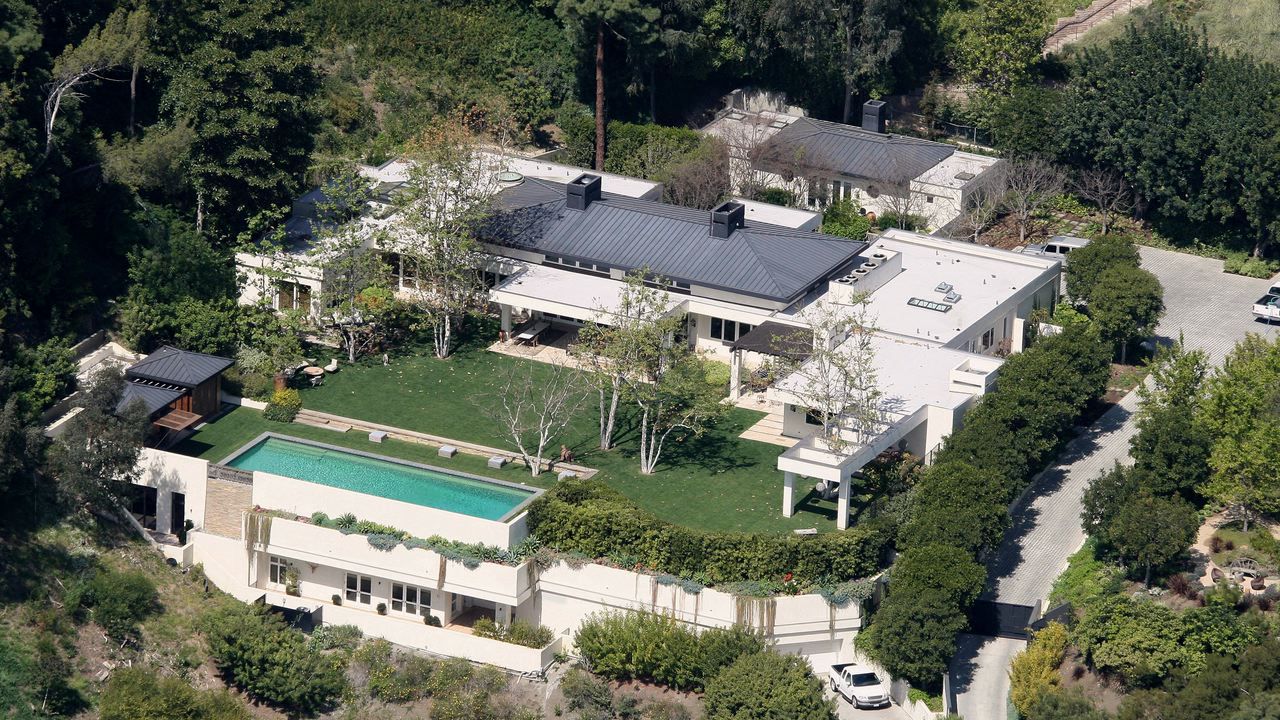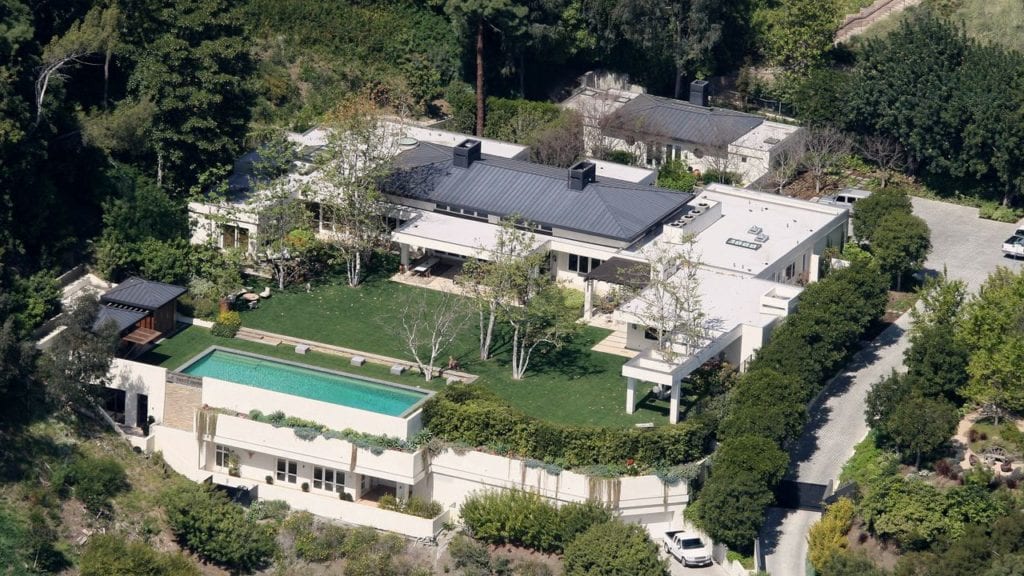 In 2012, TV personality Ryan Seacrest paid $37 million for the Canyon House which formerly belonged to Ellen DeGeneres and wife Portia Di Rossi. Ryan's gated 10,000 sq ft compound has a 9,200 sq ft main house and three separate guesthouses, koi ponds and a swimming pool.
6. Sean Combs (Diddy) Beverly Hills Movie House
Price: $39 million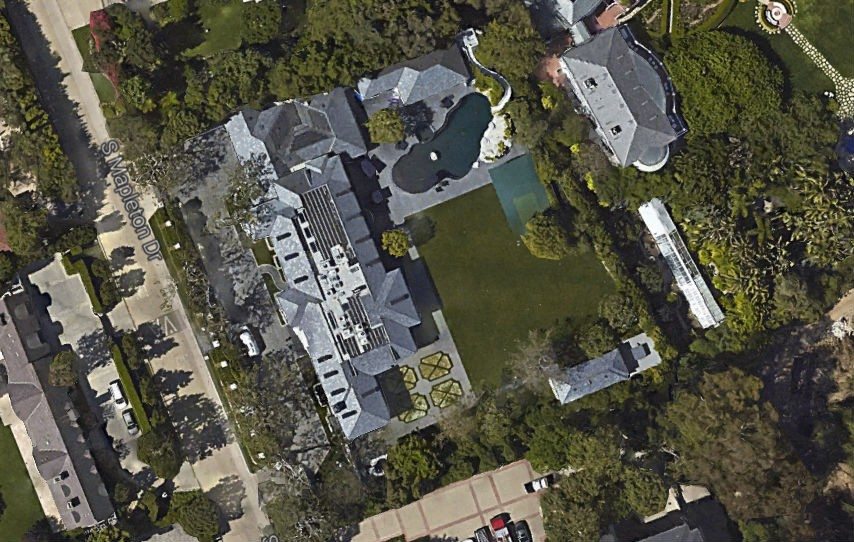 Diddy is currently the richest hip-hop artist in the world with $700 million in assets. After selling his Beverly Hills mansion to Manny Pacquio, Diddy moved into a more luxurious one with a 35-seat movie theater. The building is a 17,000 sq ft, two-story European style estate with 8 bedrooms, 11 bathrooms, fitness room, wine cellar lagoon-style pool, tennis court, steam room, beauty salon. Diddy's new neighbors include Google billionaire Eric Schmidt and daughter of Formula One billionaire Petra Ecclestone who stays in the spelling manor which she paid $85 million to acquire making it one of the most expensive houses in the world.
See Also: 20 Most Expensive Houses In The World and Their Billionaire Owners
7. Tom Brady & Gisele Bundchen's Mansion – Brookline, Massachusetts
Price: $40 million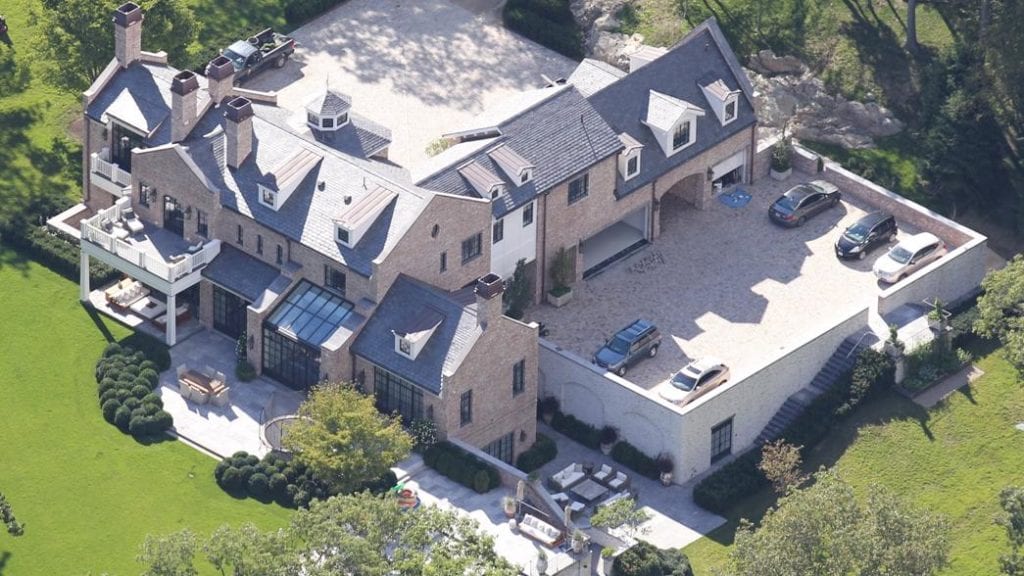 A year later after the duo sold their Brentwood mansion to rapper Dr. Dre., they custom-built yet again another home this time in Brookline MA. The new house sits on over 5 acre of land which they purchased for $4.5 million. It features 5 bedrooms, 4 bathrooms, a pool with Banja shelf, motor court, wine cellar, a library with a balcony, home theater, yoga studio. The house was designed yet again by ace Hollywood architect Richard Landry who designed their former Brentwood house now owned by Dr. Dre.
8. Mark Wahlberg's French Manor – Beverly Hills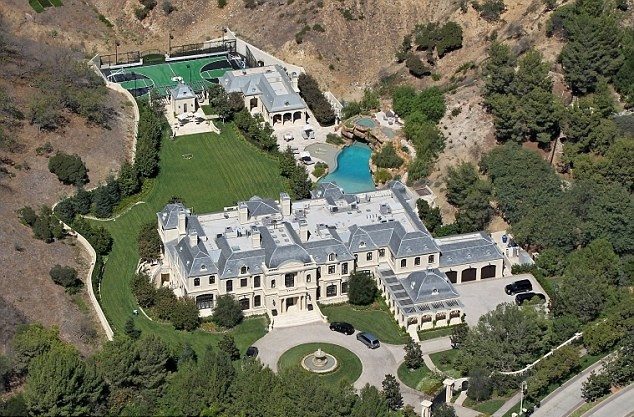 Wahlberg's Beverly Hills estate is the definition of jaw-dropping. Unlike most celebrities on this list, the Ted actor built his house from scratch on a 6-acre land he bought for $8 million in 2009. The 30,000 sq ft mansion is fully equipped with over the top amenities like putting green, full-sized basketball court, guesthouse, an outdoor loggia, large motor court, three-car garage, a pool complete with slides. The interior amenities include a large home cinema, colossal gym, wine cellar and two-story library. We are sure the mansion boasts a lot of rooms considering Mark is a family man with 4 kids. The design of the mansion is the brainchild of hot Hollywood architect Richard Landry of Landry Design Group.
9. Lady Gaga's Malibu Fun House
Price: $23.5 million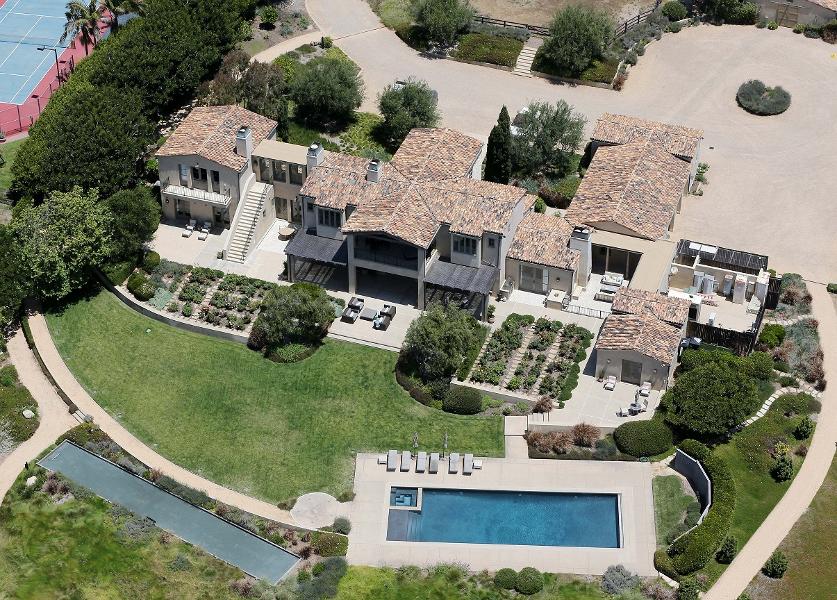 Gaga bought this house in 2014 and it provides what its name says- FUN. The over 10,000 sq ft house has 5 bedrooms and 8 bathrooms. Its fun amenities include a saltwater koi pond with Jacuzzi, a home theater, game room, wine cellar, gym, a two-row bowling alley, horse stable with a riding area. With all that available in one house, Gaga can choose to incubate herself in there for as long as she wants. The house sits just across the Zuma beach and was originally owned by Warner Bros magnate, Dan Romanelli.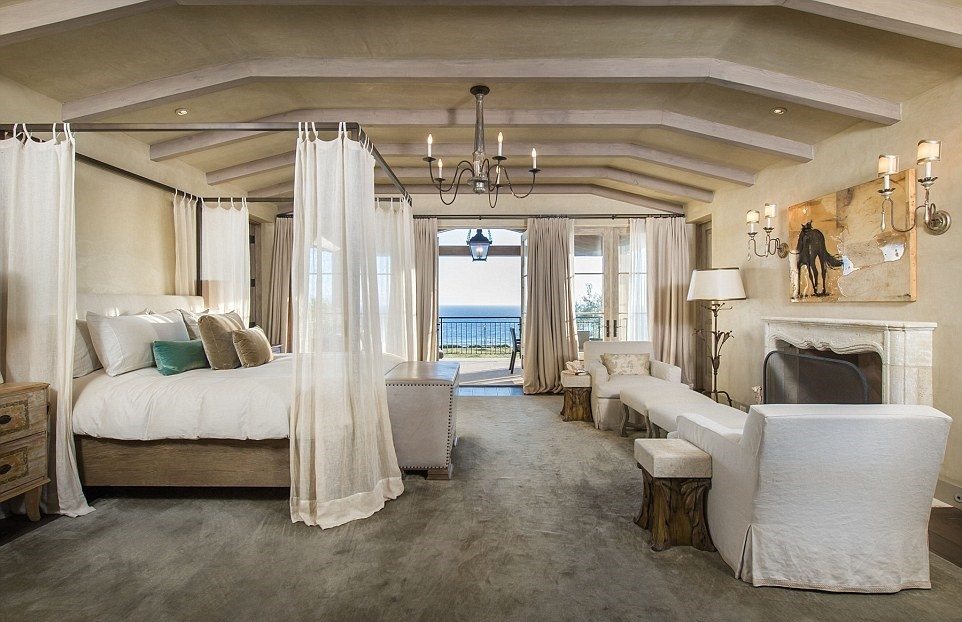 This is where the leader of the little monsters lay her head when she's done playing with all the fun things in her mansion.
10. Jennifer Lopez' The Whitman Penthouse – NYC
Price: $22 million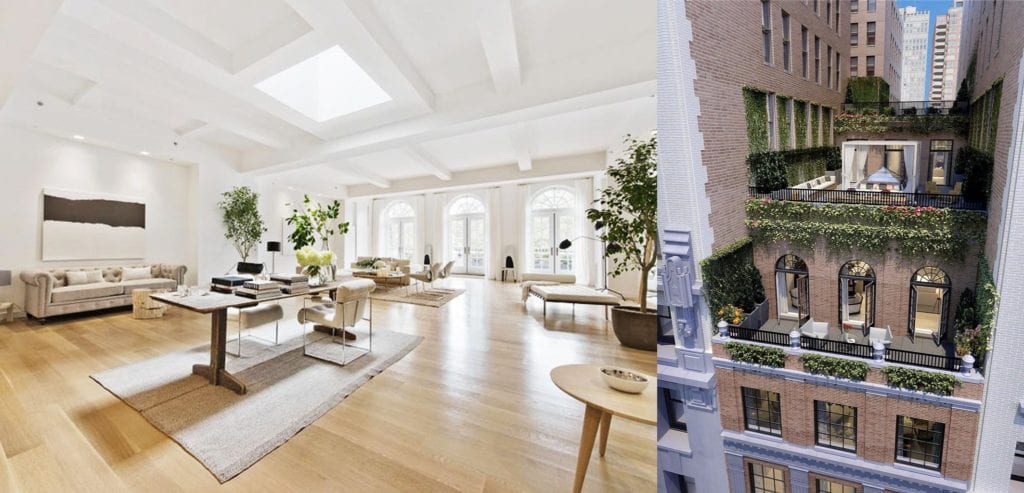 J Lo is one of those celebrities that loves buying and selling houses. After a prolonged search, the songstress/actress settled for this gorgeous penthouse in NYC. Her new home has an ample living space of 6,500 sq ft and four separate terraces measuring 3,000 sq ft with one having to put green. There are 4 bedrooms, 6 bathrooms, a gym and a private elevator access and a standby doorman. J Lo's new high-end neighbors include the former US president's daughter Chelsea Clinton and NASCAR driver Jeff Gordon. The singer also owns a $10 million home in the Hampton which she bought in 2013.
11. James Patterson's Palm Beach House, Florida
Price: $17.4 million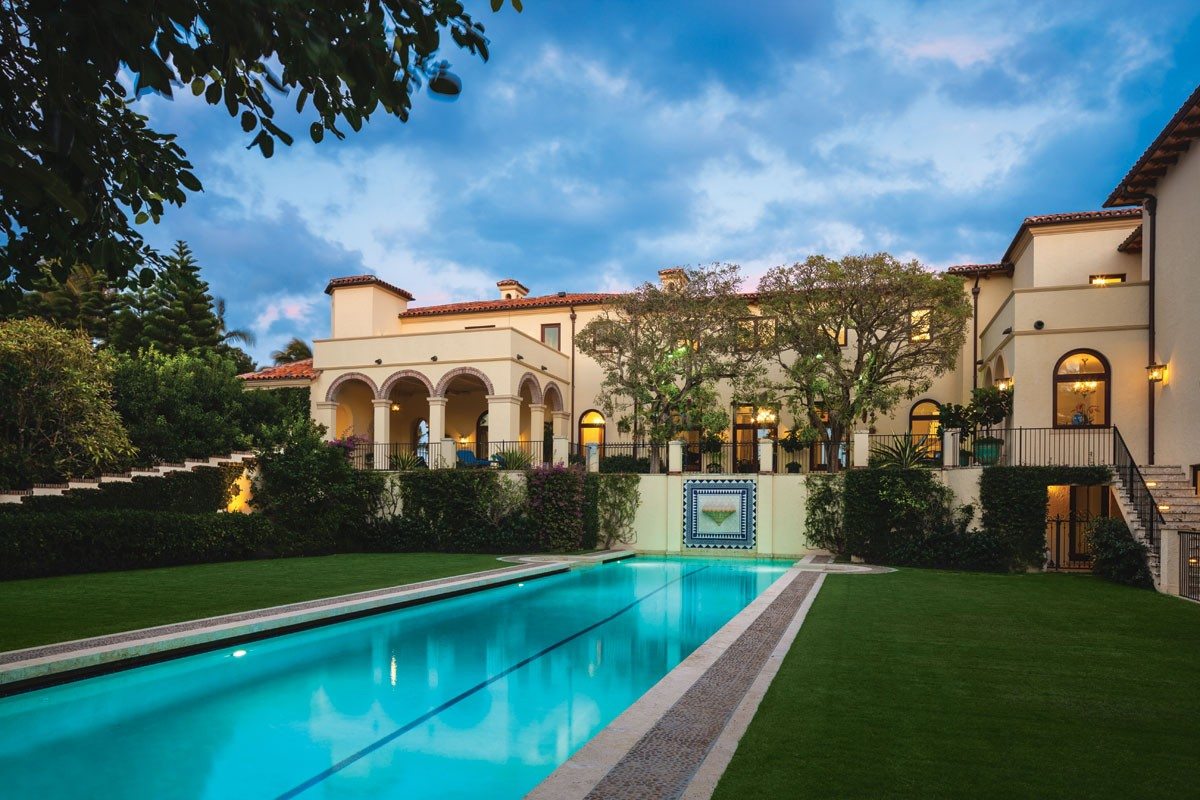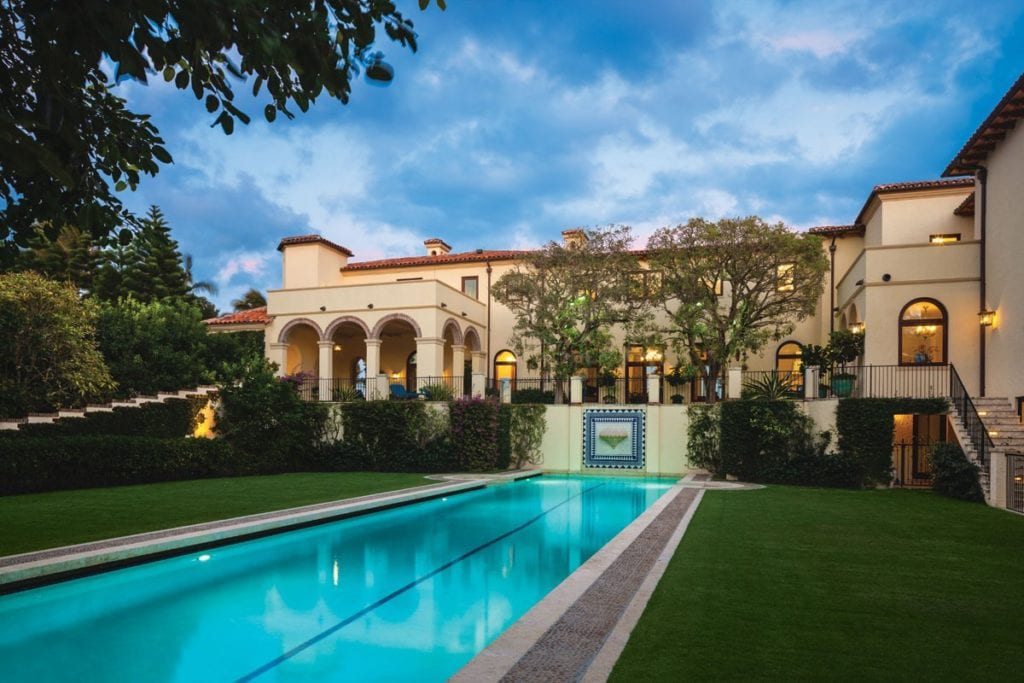 This is apparently where Patterson pens his award-winning novels from. The prolific author snapped up the house in 2009 even while it was yet uncompleted, he described the house as being hideous but still couldn't resist. He later spent $14 million to renovate the over 26,000 sq ft house to the elegant home it is today. The house is divided into two parts, the main house contains 5 bedrooms and 13 bathrooms, while the guest house has 3 bedrooms and 4 bathrooms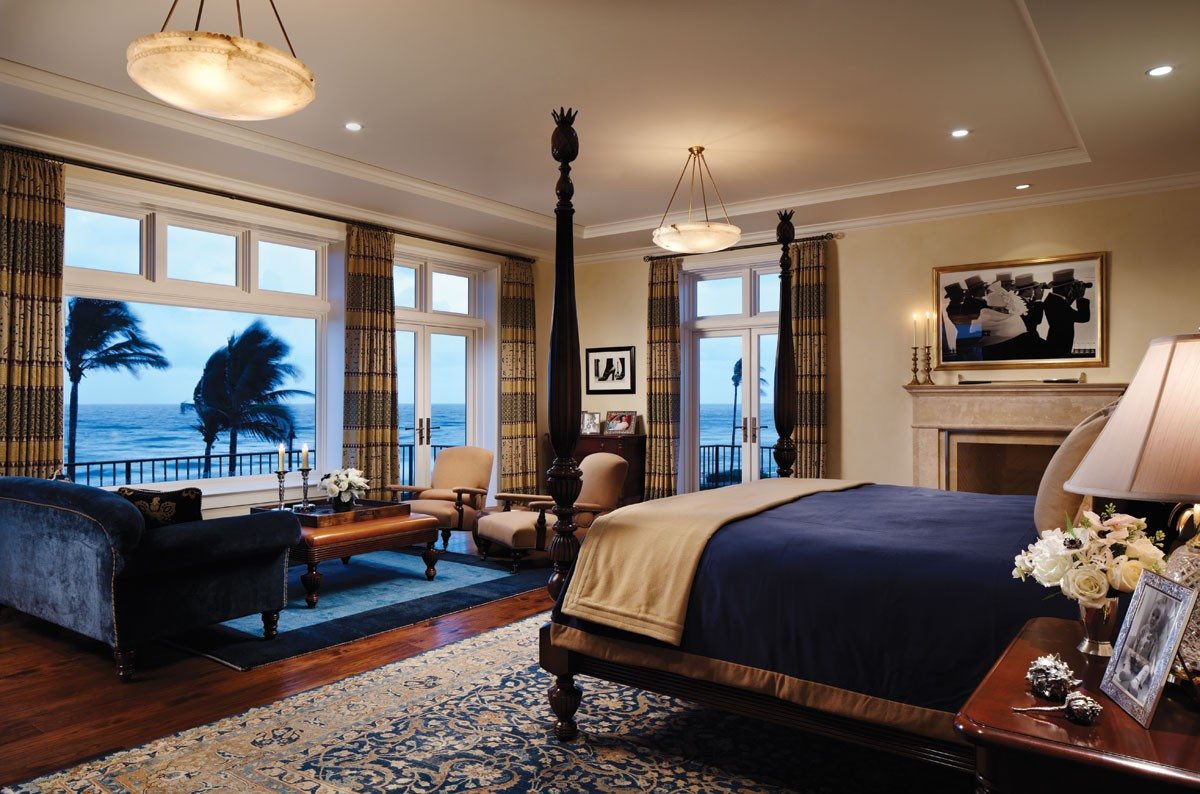 James doesn't have to stand to enjoy breathtaking views from his master bedroom.
12. Taylor Swift's Watch Hill, Rhode Island Mansion
Price: $17.75 million
The country turned pop musician dropped over 15 million for this beachfront house in Rhode Island. The 11,000 sq ft mansion sits just 65 ft from the sea and has 8 bedrooms and 10.5 bathrooms. The singer would enjoy views of Little Narragansett Bay, Watch Hill Light House and the quaint Fishers Island Sound. Apart from the Rhode Island mansion, Taylor owns other houses including a New York apartment, penthouse in Nashville and a Cape Cod-style home in Beverly Hills.
13. LeBron James' Montrose Ohio Mansion
Price: $9.2 million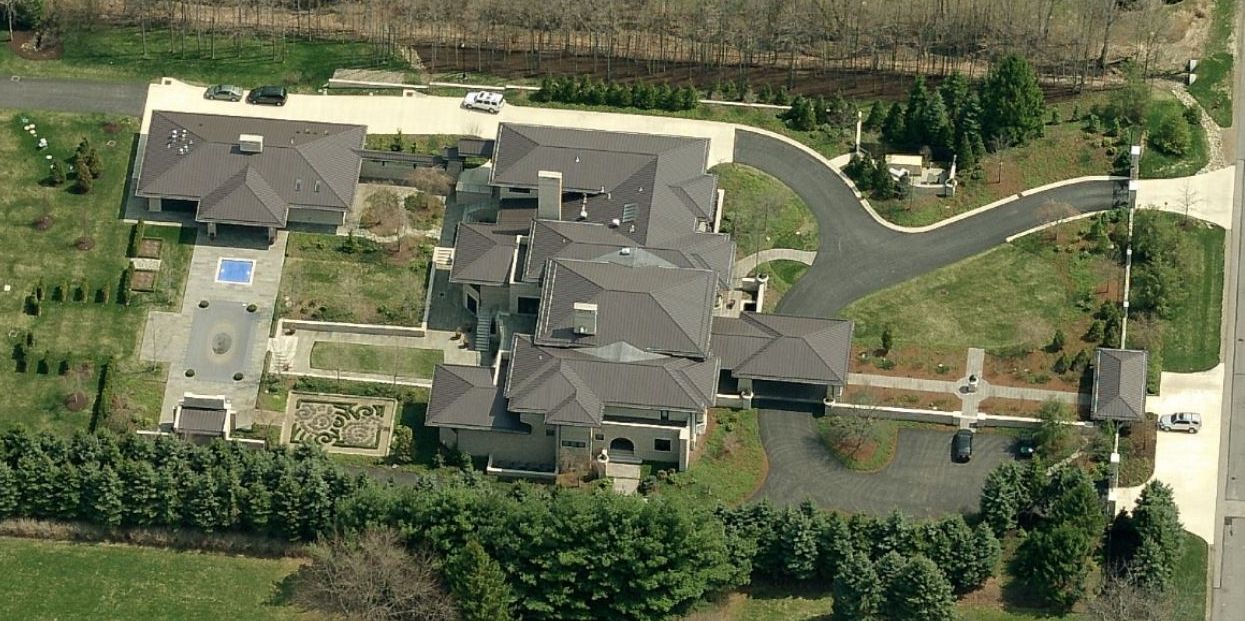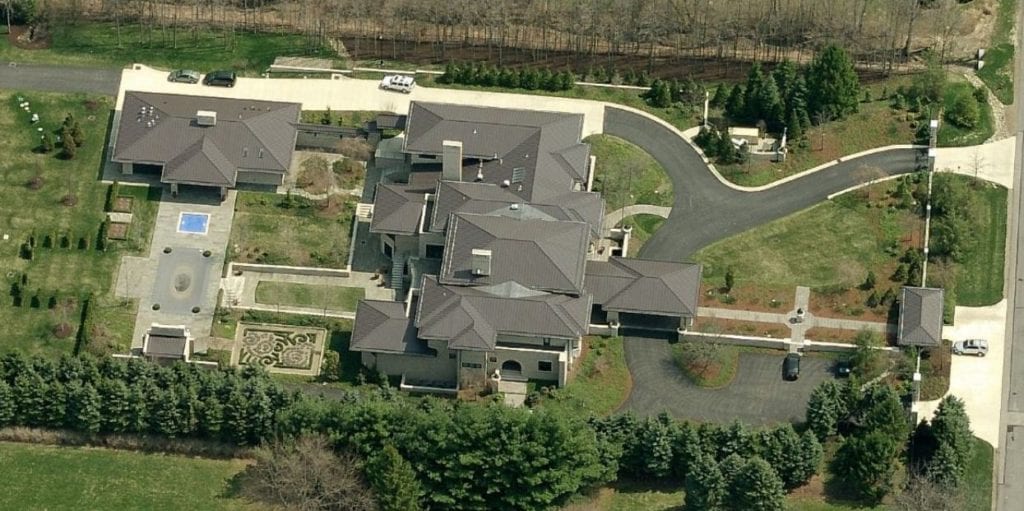 Hitherto, James lived in a Miami hot pad which is a complete condo with expansive exterior space and infinity pool with two fountains, he bought the house in 2010 for $9 million but, sold it for $13.4 million when he left Miami Heats making over $4 million profit. Cleveland's small forward now lives in his own mansion which he built in Montrose Ohio, on a property he bought for $2.1 million in 2003. The almost 36,000 sq ft home has 6 bedrooms, 8 bathrooms, a bowling alley, aquarium, movie theater and of course a basketball court.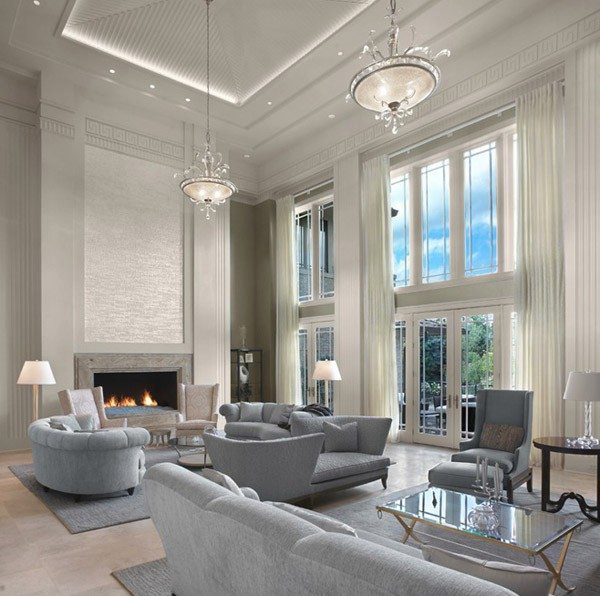 14. David and Victoria Beckham Holland Park West London Home
Price: $47.5 million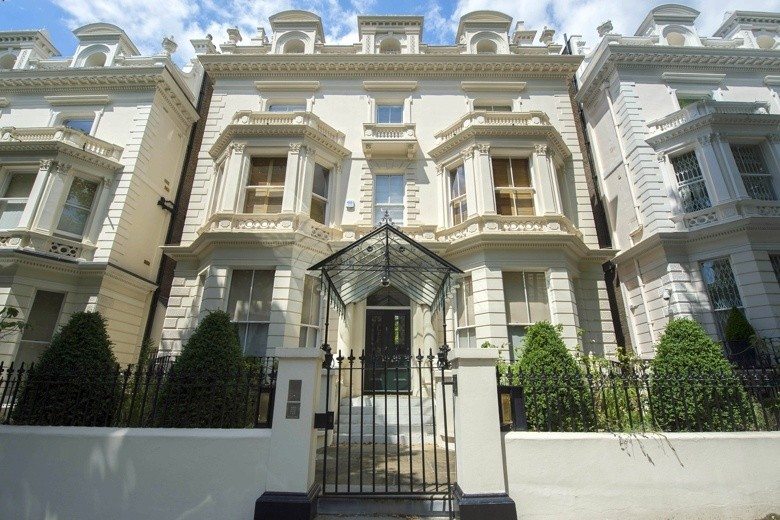 After selling for $17 million their Hertfordshire Beckingham palace to insurance tycoon, Neil Utley, the power couple in 2014 bought this west London mansion. They recently spent $7.5 million renovating the house to include air-conditioning in 5 rooms, a wine cellar and a fully equipped gym. The house includes 6 bedrooms, a theater, large drawing room, a playroom, powder room, "man cave" for David and three guest rooms. Published rumors reveal the couple is eyeing a $41.2 million Gloucestershire countryside estate which is currently the most expensive property in Britain. The property which has the capacity to hold 300 soccer pitches would be a worthy new Beckingham Palace if they couple finally buys it. Prior to Beckham's retirement from football, the family lived in a $20 million 6-bedroom H-shaped LA mansion, which is still theirs.
15. Will Smith & Jada Pinkett's Adobe-style Calabasas Mansion
Price: $20 million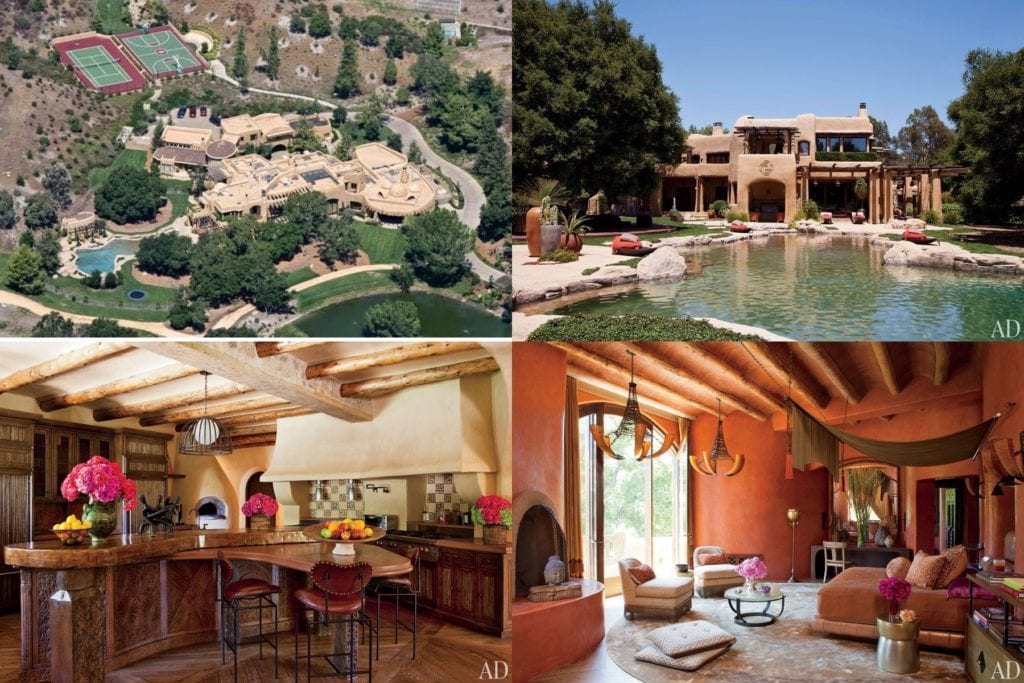 Will and Jada's sprawling home is so luxurious it could pass for a resort, the couple built the house from scratch on a 150 acres secluded mountainous property in Malibu. The exceptional design of the house is the brainchild of architect Stephen Samuelson while the interiors which feature glorious antique designs is by Judith Lance. The 25,000 sq ft 9-bedroom mega mansion which took the couple 7 years to build has many unique features including a recording studio where Willow reportedly recorded her "whip my hair" hit, a meditation lounge, gazebo, billiards room, screening room and an 8-car garage. Willow and Jaden can choose to play either volleyball, basketball or tennis as all courts are present in the resort, sorry house and when the mountains get too hot, the family can go for a swim in their extensive pool. The house was rumored to be listed for $42 million in 2013 but as the family still lives there, it turns out it was only a rumor.
16. Manny Pacquiao's Beverly Hills Mansion
Price: $12.5 million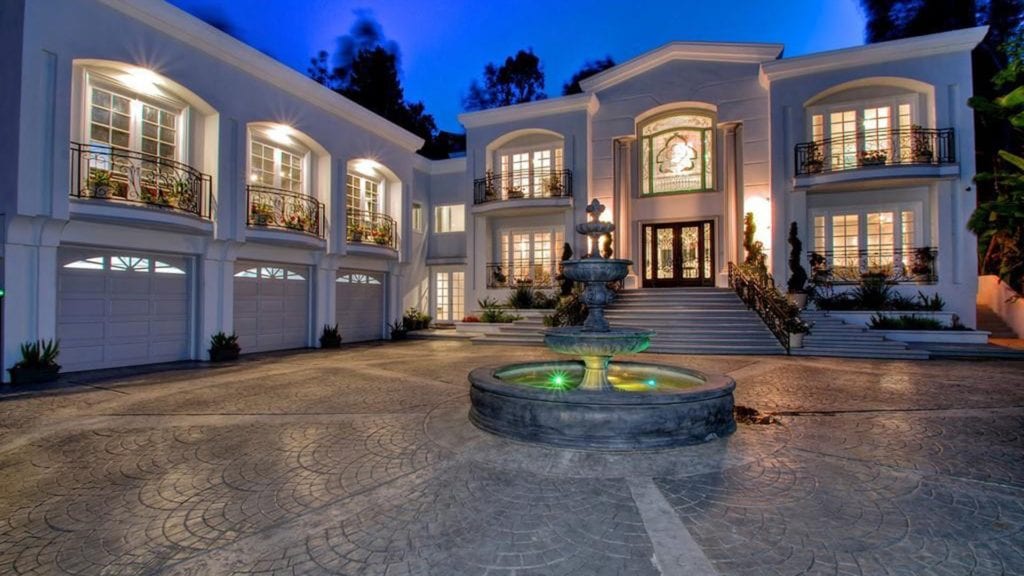 Pacquiao's new home formerly belonged to hip hop's richest artist Sean Combs. The 10,000 sq ft home has 7 bedrooms 8 bathrooms, a 20-seat movie theater, and a pool. Pacman bought the house few months before the famous May 2 bout against Mayweather.
17. Eva Longoria Hollywood Hills Estate – LA
Price: $11.4 million
Tom Cruise has been overhauling his real estate collections for a few years now, listing almost all of his properties including this Hollywood Hills mansion that was recently snapped up by former Desperate Housewives star Eva Longoria. The house sits on a 2.5 acre of land with two parcels, one being the main house and the other a guesthouse, the former measures about 5,000 sq ft while the former almost 2,000 sq ft.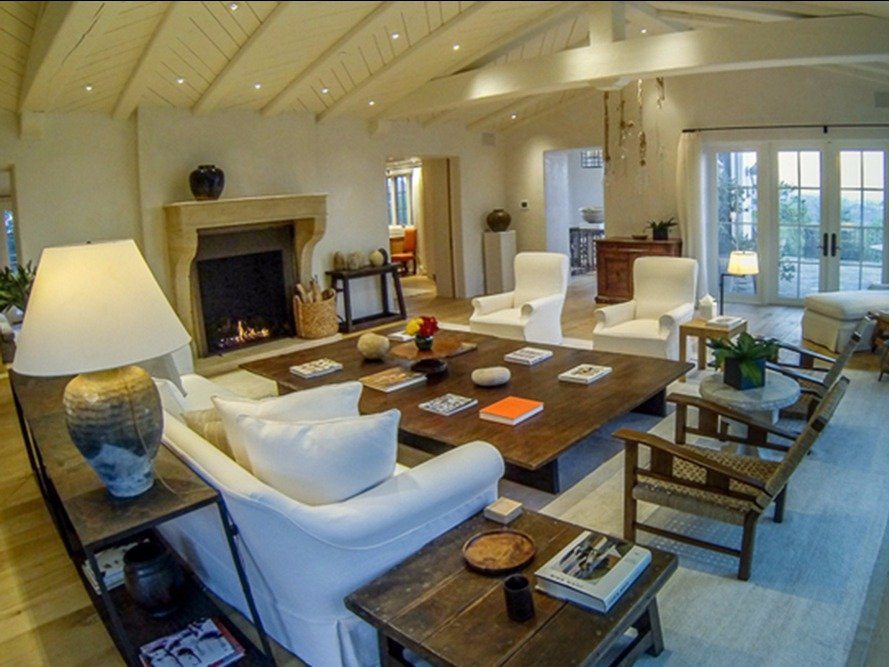 The main house with oak floors and Venetian plaster walls has 3 bedrooms all with en-suit bathrooms while the guesthouse has 4 bedrooms and bathrooms. Other features include an Italian farmhouse kitchen, a lagoon-style pool and a waterfall.
18. Reese Witherspoon's Estate – Pacific Palisades, California
Price: $12.7 million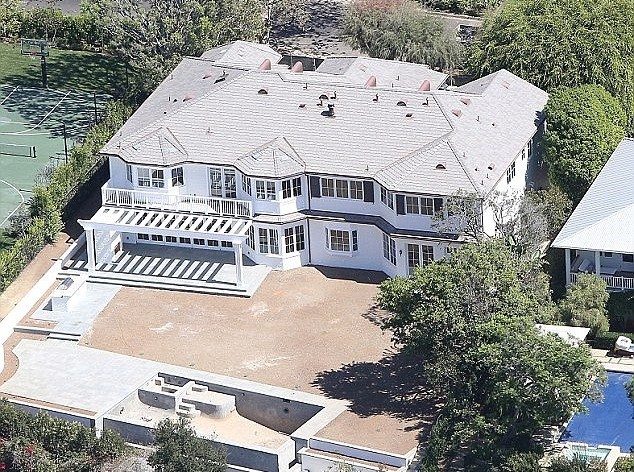 The actress purchased this newly revamped estate in late 2014. The 4,344 sq ft home features 5 bedrooms and 5 bathrooms, a pool and a two-car garage. A month before the actress made this purchase, she drooped $2 million for a house in her hometown Nashville. Witherspoon has been pumping cash to refurbish the house, turns out there are features in the million-dollar mansion that doesn't match her taste.
19. Kim Kardashian & Kanye West – Hidden Hill California Home
Price: $20 million
Kim and Kanye's home is incredibly stunning. The power couple paid for the house in August 2014 and moved in early 2015. In addition to the stunning 8 bedrooms and 10 bathrooms, the house features 2 barbecue centers, 2 spas, an over 1,000 sq ft entertainment pavilion, multiple swimming pools, a pool room and its very own on-site vineyard.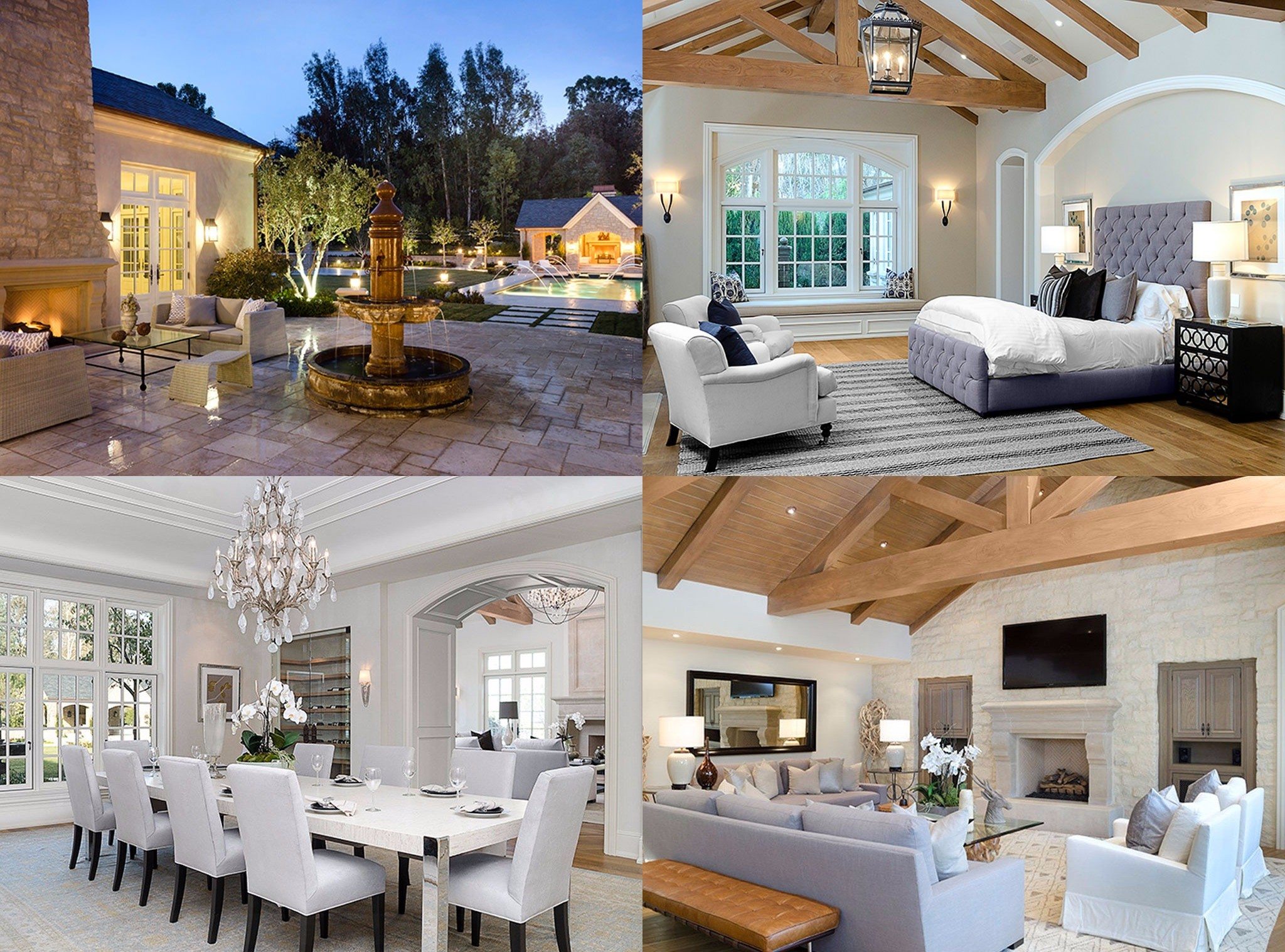 Other features in the 16,000 sq ft mansion includes a guesthouse, game room, theater, and 8 fireplaces. The house which formerly belonged to Lisa Marie Presley is in the same neighborhood as Kris Jenner's home, so Nori could go visit her grandma when dad and mom are out in town busy with activities.
20. Justin Timberlake's Yellow Stone Club Montana
Price: Unknown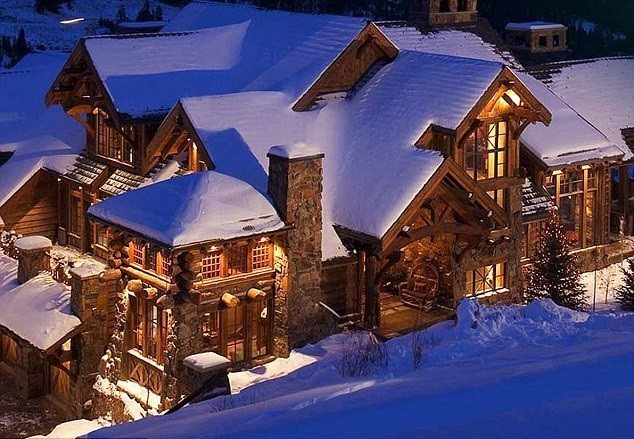 Justin just welcomed baby Silas with wife Jessica Beil and the couple moved to the Big Sky to raise their child far from the spotlight of LA. Though the price of their house is unknown, it costs $300,000 to become a member of the Yellowstone club including yearly due of $30,000 which has nothing to do with the price of your house. Features of the Yellowstone club includes 2,200 acres of skiable area, so baby Silas would obviously grow-up to love skiing. The picture above isn't their home but a property on the opulent 13,600 acre resort.
21. Garth Brooks' Malibu House
Price: $7.8 million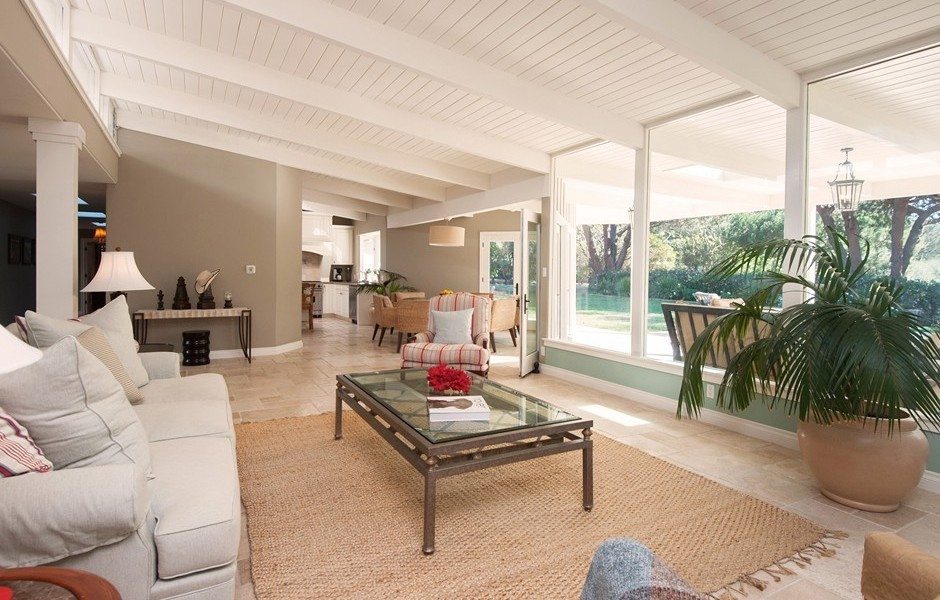 The country music star had a good 2015, he took home a paycheck of $90 million making him the 6th highest-paid celebrity in 2015. Garth bought the home for almost $4 million in 2008 and have now listed it for sale at the asking price of $7.8 million. The house with white-painted beam ceilings is 4,236 sq ft wide with 4 bedrooms, 3.5 bathrooms. It is located few meters away from Paradise Cove beach.
22. Jay Z and Beyoncé Bel Air Rented House – California, LA
Price: $150,000 per month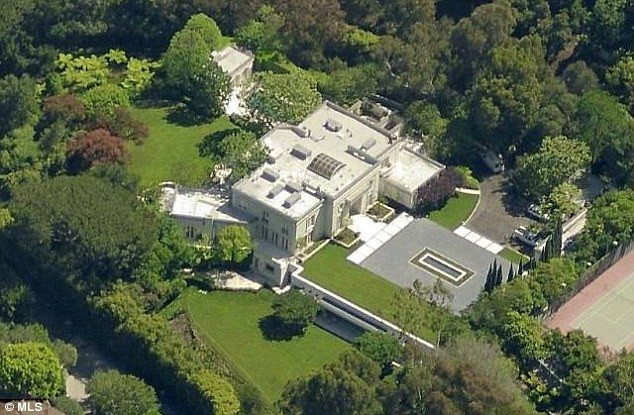 The drunk in love singers were staying in a 150 k/month Holmby hills house before an anonymous buyer paid $35.5 million for the house, causing the couple to vacate. Jay Z & Beyonce moved into a Bel Air mansion valued at $45 million and belonging to a British billionaire paying the same rent as the Holmby Hills house. The couple has already signed a one-year lease deal so there'll be no moving out anytime soon. The 20,000 sq ft mansion boasts 5 bedrooms, 6 bathrooms, outdoor and indoor pool, a dance studio, screening room and a private waterfall. Though the couple owns a home in Manhattan New York, they chose LA because they think it is the perfect place to raise Blue Ivy- the opposite of what Timberlake and Beil who are moving to Montana for the sake of their son think.
23. John Travolta's Florida Mansion – Jumbolair Aviation Estate Ocala, Florida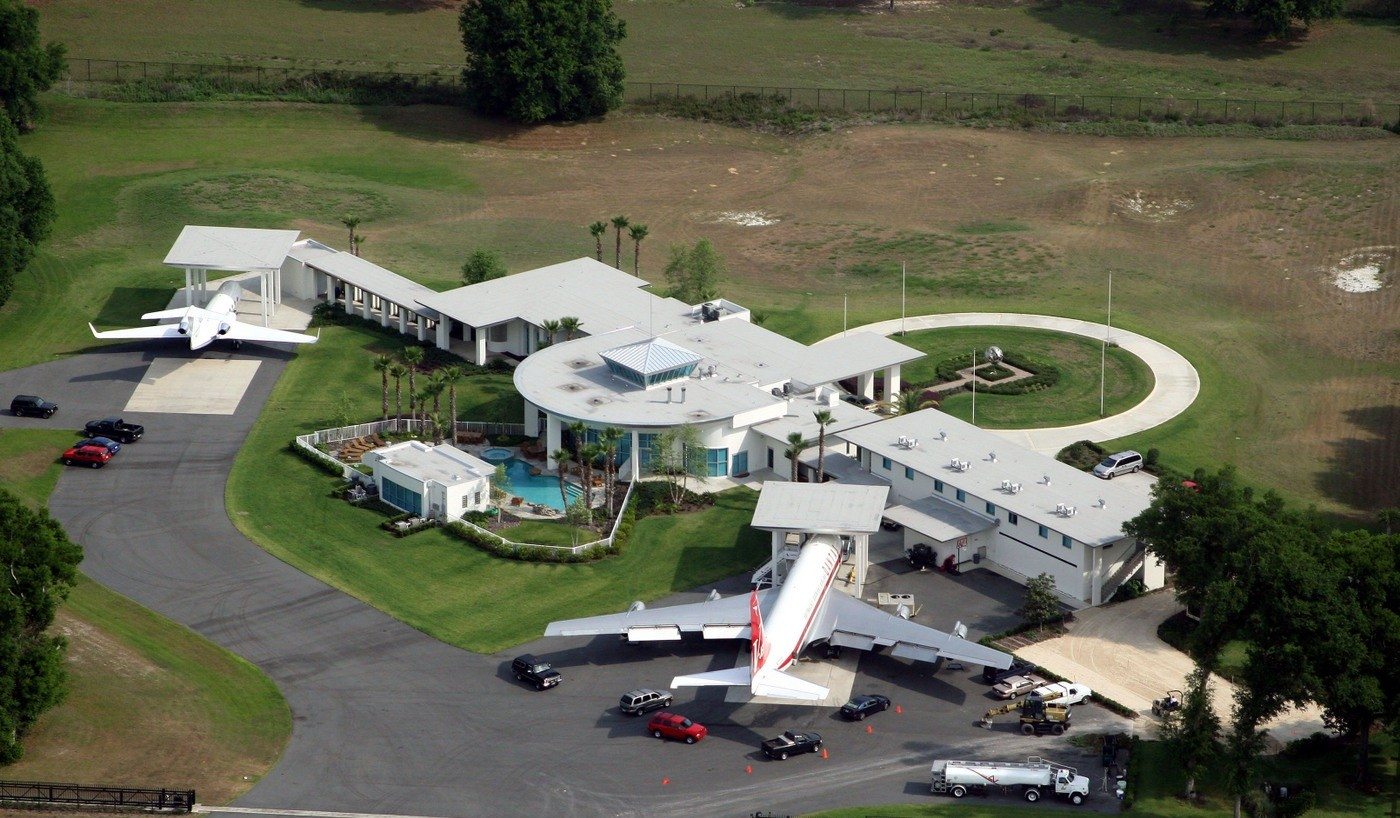 John Travolta's custom-built mansion is a sight to behold with two runways for his private jets parked right in front of the mansion and a 16-car garage. The veteran actor who is also a certified private pilot couldn't help but showcase his love for aircraft in his multi-million dollar home.
24. Christina Aguilera Mulholland Estate Beverly Hills Mansion
Price: $10 million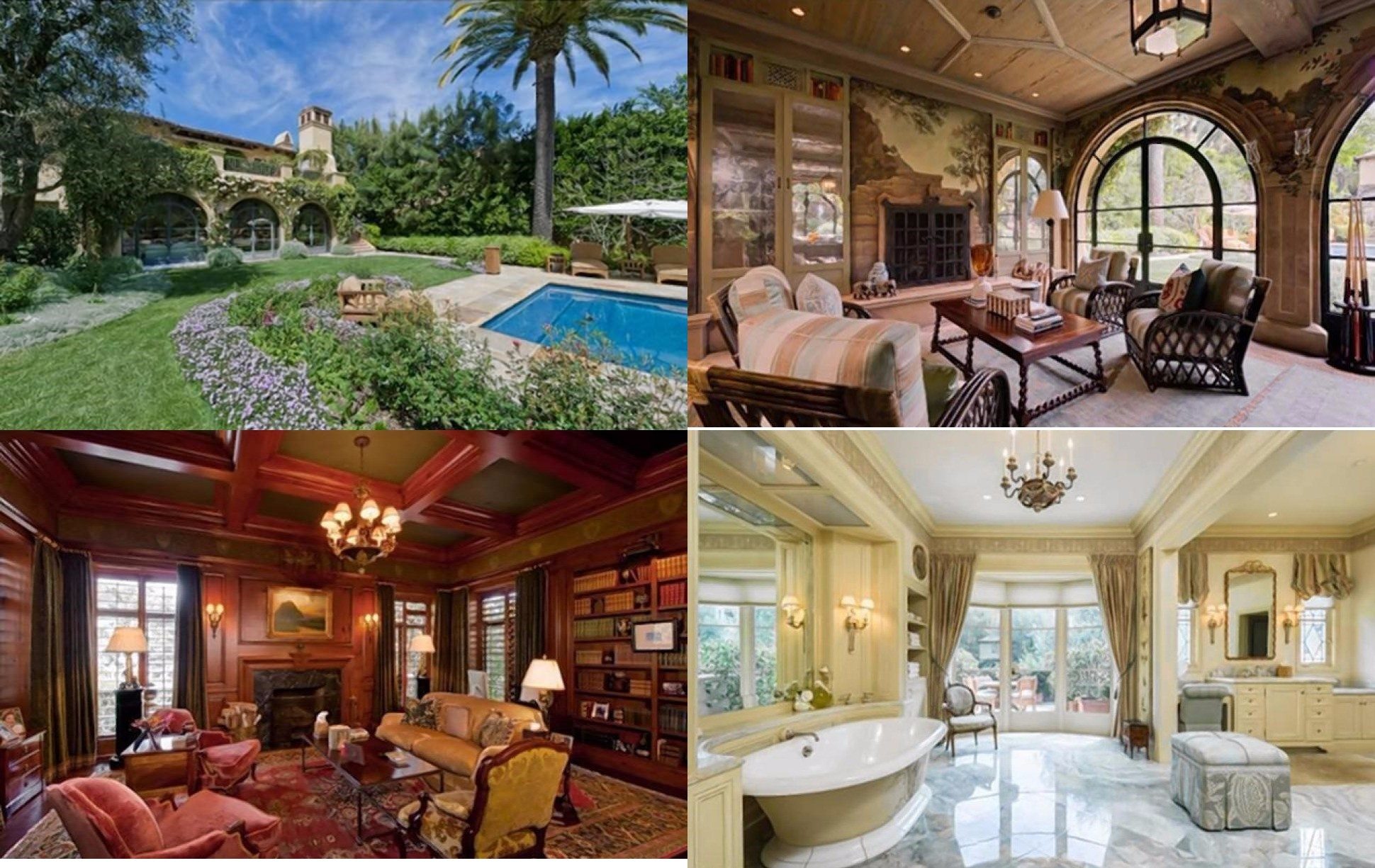 The Mediterranean estate designed by Hablinski-Manion is an 11,000 sq ft house boasting 6 bedrooms, 9 bathrooms, 2 bars, gourmet kitchen, 5 fireplaces, a walk-in wine cellar, a spa, built-in BBQ, bathhouse and salt-water swimming pool. Her master bedroom has a colossal fireplace, two walk-in closets and a private office. The songbird's A-list neighbors include Paris Hilton, Robbie Williams and Charlie Sheen.
25. Brad Pitt and Angelina Jolie's Los Feliz California House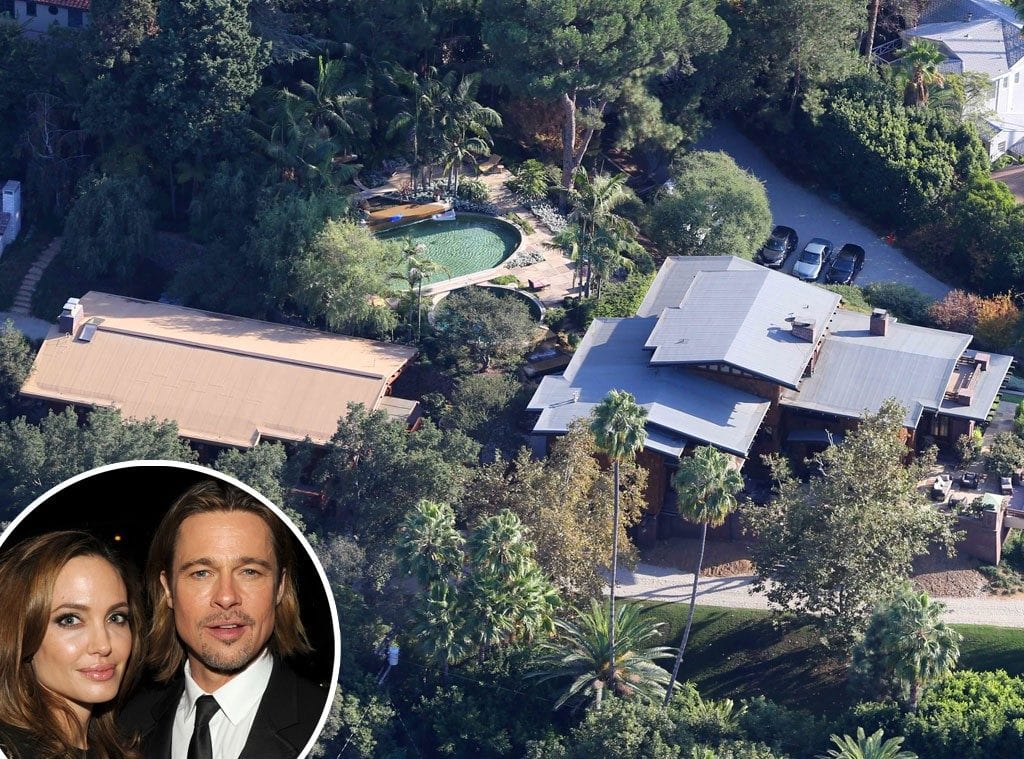 This property dates back 1994 when the actor snagged it for $1.7 million. Since then he has made a lot of modifications to the 5,228 sq ft 5-bedroom main house adding other smaller buildings in order to accommodate his brood of 6. The compound features two of Hollywood's essentials- a tennis court and various pools. The LA home is only one of many properties of Brad & Angelina. Sources reveal they are currently house hunting in London.
 26. Pharrell Williams Hollywood Hills Modern – Skyline Drive LA
Price: $7.14 million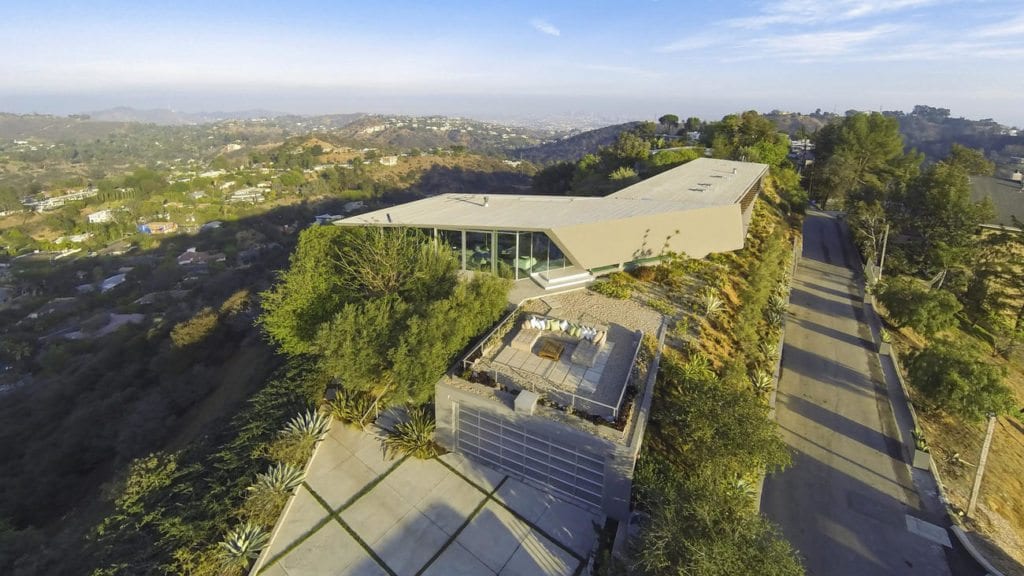 This 4,415 square feet mansion with 5-bedrooms is where Pharrell hangs his many hats. The house also features a 1-bedroom guesthouse for Pharrell's friends who may decide to sleep over. The entire house features top to bottom windows which offers breathtaking views of the City of Angels from every room.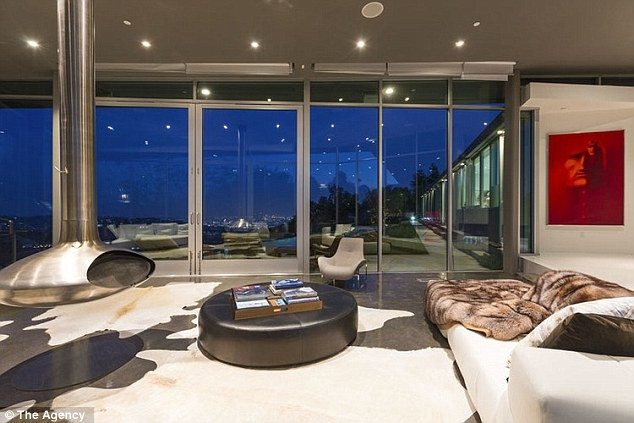 Other features to make Pharrell happy includes an infinity pool, a home theater and outdoor lounge with a projector from which he can watch his favorite music videos, a gym and lots more.
27. Britney Spears' Italianate villa – Thousand Oaks California
Price: $7.4 million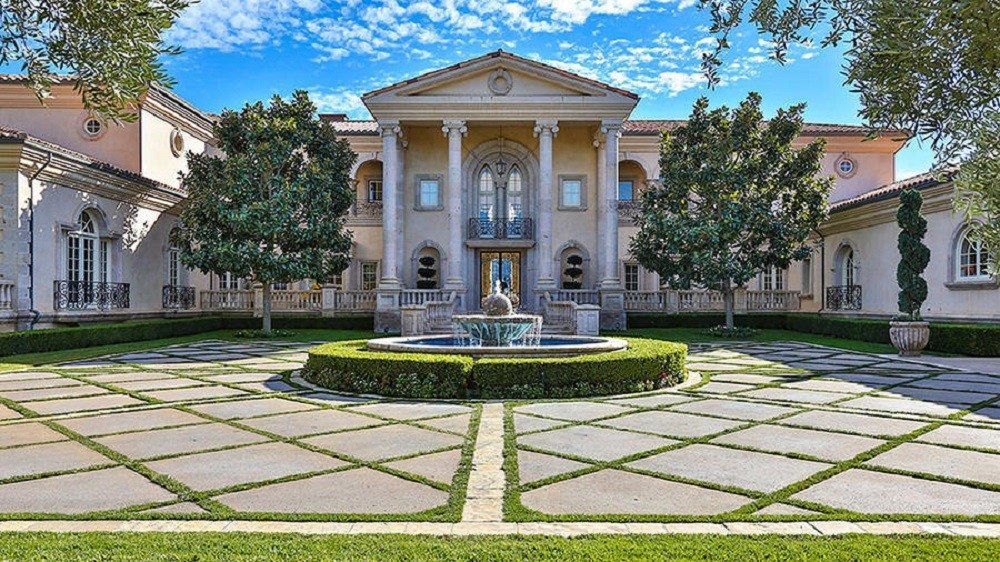 Following her lucrative Planet Hollywood residency extension, Brit purchased this neoclassical Italianate villa for $7.4 million. Considering the villa sits on more than 20-acre property and is complete with a three-hole golf course, tennis court, and an infinity pool, we could say this one is a steal. Having over 13,000 sq ft of living space, the home features 5 bedrooms and 7.5 bathrooms. There is also a stand-alone spa, an orchard and a 3,500-bottle wine cellar.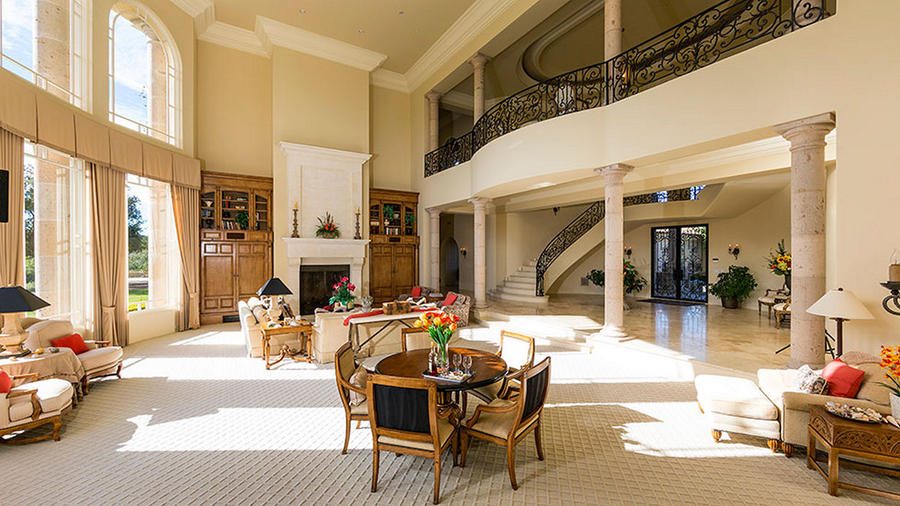 Brits' guest are first welcomed by the carpeted great room (pictured above) which features 35-foot high windows and a gigantic fireplace sandwiched between two wooden cabinets.
28. Julia Roberts' Malibu Beach House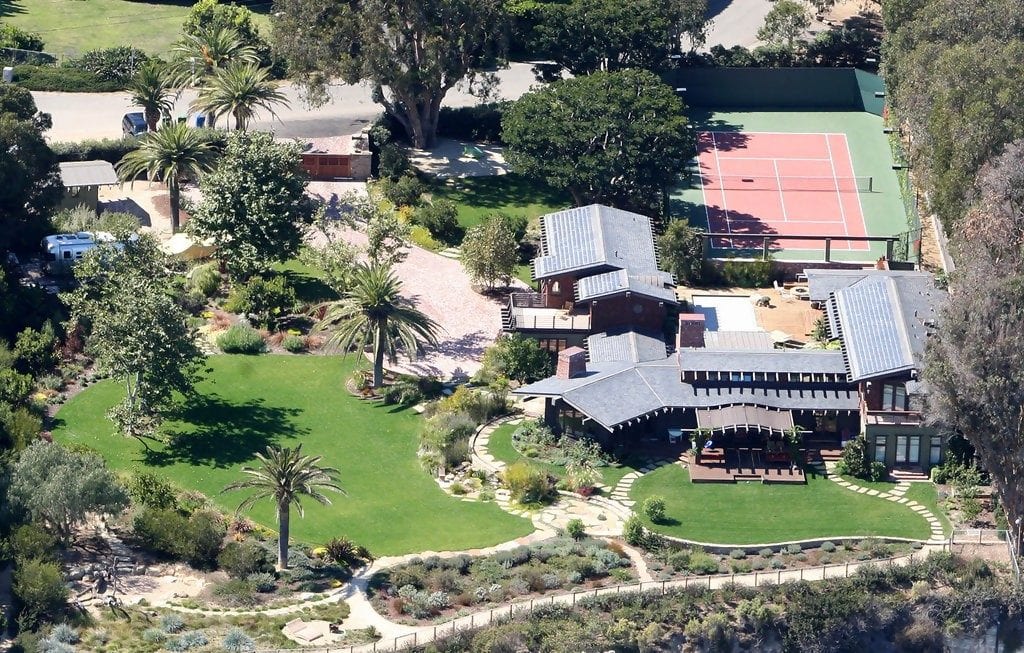 Pretty woman paid $9.5 million for the luxurious eco-friendly solar-powered house in 2003 but considering the fact that she just completed a $22.5 million revamping on the house to make it waste-free, the value of the house is sure to increase. The veteran actress lives in the 5 bedroom 6 bathroom house with her hubby and three children.
29. Oozy Osbourne's Beverly Hills Mansion
Price: $10 million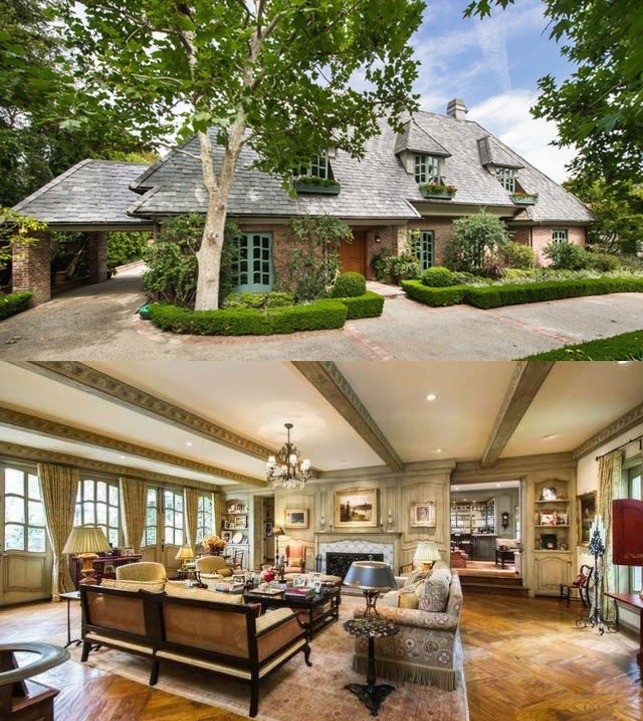 After selling their Beverly Hills home to Jessica Simpsons, the Osbournes were living in a rented property in California, until they recently snapped up this English-style mansion for $10 million. The 5,680 sq ft mansion features 5 bedrooms, 5.5 bathrooms, a 2-story guest house with its own garage, and a Playboy-esque grotto covered in ivy and roses.
30. Paris Hilton Mulholland Estate Beverly Hills Mansion
Price: $5.9 million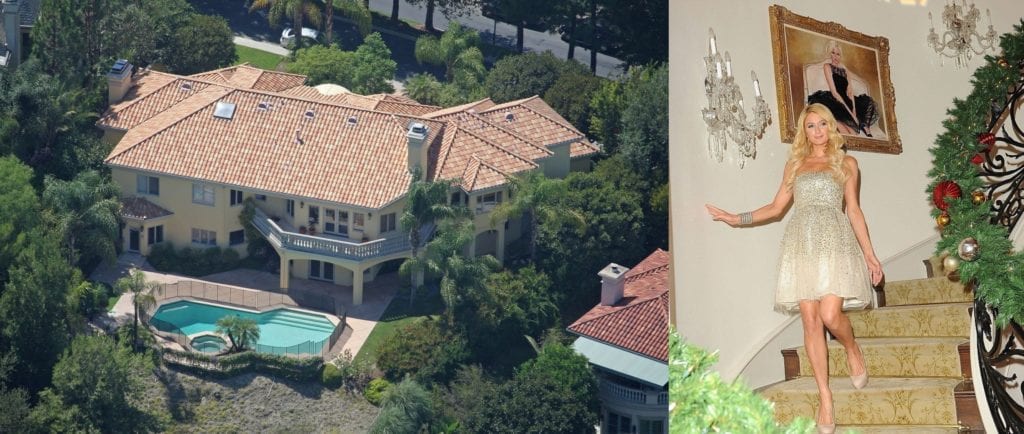 Hotel heiress, Paris Hilton is known for her flashy lifestyle which is clearly revealed in this 7,500 sq ft pad she purchased in 2007. The home has 5 bedrooms, 5.5 bathrooms, gym, pool, spa, maid quarters and a kennel for her many puppies.