Floyd Mayweather is at it again, just a few months ago, he dropped a staggering $4.8 million on a brand new rare Koenigsegg CCXR Trevita Hypercar, which is dubbed the most expensive car in the world. This time, the retired boxer has proven that indeed he is an avid collector of fast luxury cars, dropping a whopping $3.5 million for the last available 2015 Bugatti Veyron Grand Sport Vitesse, a car which currently holds the Guinness world record for the fastest convertible car with a top speed of 415 km/h.
With this new addition, Mayweather's car collection is now worth a combined $16 million, and "Money" apparently isn't showing signs of hitting the brakes- report speculates that by the end of the year, Mayweather plans to build up his car collection to a whopping worth of $30 million, so folks, expect more posts like this as you can bank on us to bring you the nitty-gritty.
So what are some of the unique features of Mayweather's latest addition? The matte-black and orange themed car has 4 super large turbochargers with corresponding large air coolers, 7-speed DG gear box, 8.0 litre 16 cylinder engine of 1,200 horsepower and is capable of rising from the zero mark to 100 km/h mark in just 2.5 seconds, now that is super fast.
The purchase took place at Braman Bugatti in Miami, Florida where Floyd dropped exactly $3.498 million to acquire his new toy, says his Instagram page, a price he agreed on with the help of Obi Okeke, the co-founder of Fusion Luxury Motors who Mayweather pays to help look after his long fleet of luxury cars.
Okeke has been Floyd's car man for years now and has sold him over of 39 cars including the 4 Bugatti Veyron he owns. According to Okeke, the $3.5 million Bugatti Veyron is the last of the 44 made by Bugatti and to confirm that, the official website of Bugatti, bugatti.com says the vehicle is "sold out".
Okeke further said that his greatest challenge is to help his client Floyd get very special unique cars to fulfill his $30 million car worth wish. According to him, Floyd already has eyes on a $3.3 million Aston Martin One-77 and a $3.2 million Pagani Huayra which are already parked in his showroom for assessment. Well, for a man who is worth $400 million having a car collection worth $30 million sounds like a good investment.
Here are a few photos of the Grand Sport Vitesse to droll over…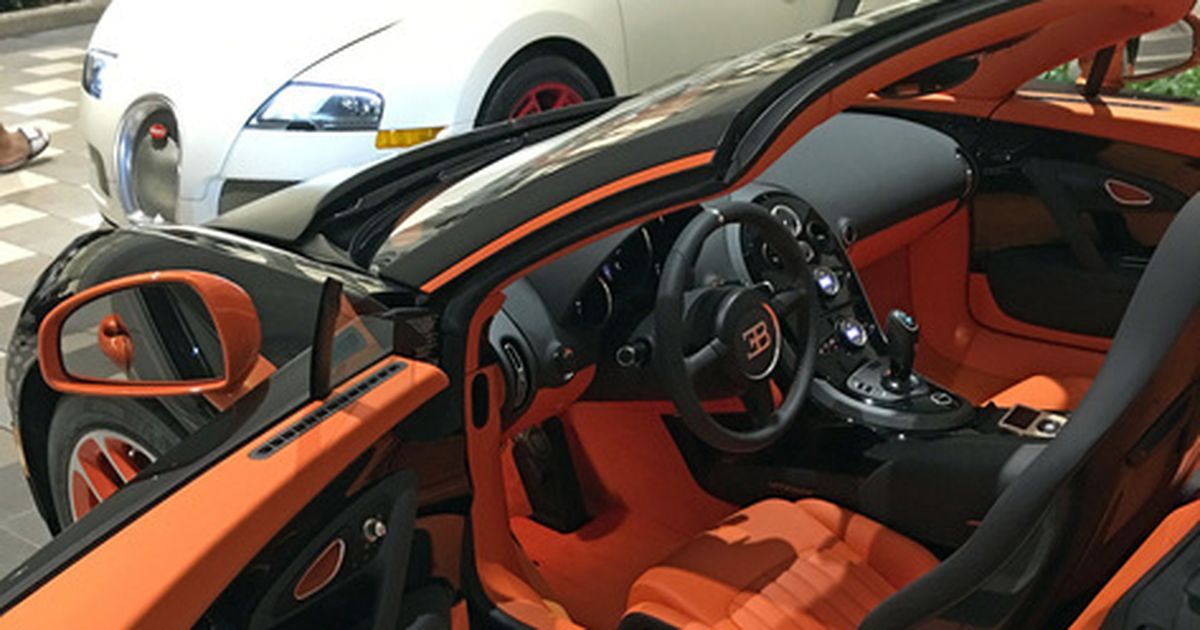 See Also: 15 Most Expensive Yachts In The World And Their Billionaire Owners