Rap, like every other genre of music, has come of age. What was once regarded as a type of music for gangsters and criminals has now become a regular in clubs, offices, homes, events, and public places due to its catchy lyrics, vibes, and beat. As a result of the huge demand and love for rap music in recent times, rappers are now capable of earning huge amounts of money which is evident in their day to day lifestyle.
In fact, for those who are skilled with the mic, the music genre has brought not just fame but affluence. Rappers who made it to this list have been in the hip-hop game for decades and thus have their music talents to thank for their primary source of wealth. However, while their captivating lyrical flows first established them as elites, it is their diversified investments outside the music world that have kept their wealth afloat.
From investments ranging from oil and gas to clothing lines to restaurants, these rappers are collectively worth thumping billions of dollars with Kanye West sitting on the topmost position.
The list of the richest rappers in the world mentioned below have been compiled from various sources around the web, such as The richest, Forbes, Business Insider, Wikipedia
Here's How Much Richest Rappers Are Worth Presently
25. Busta Rhymes – $65 million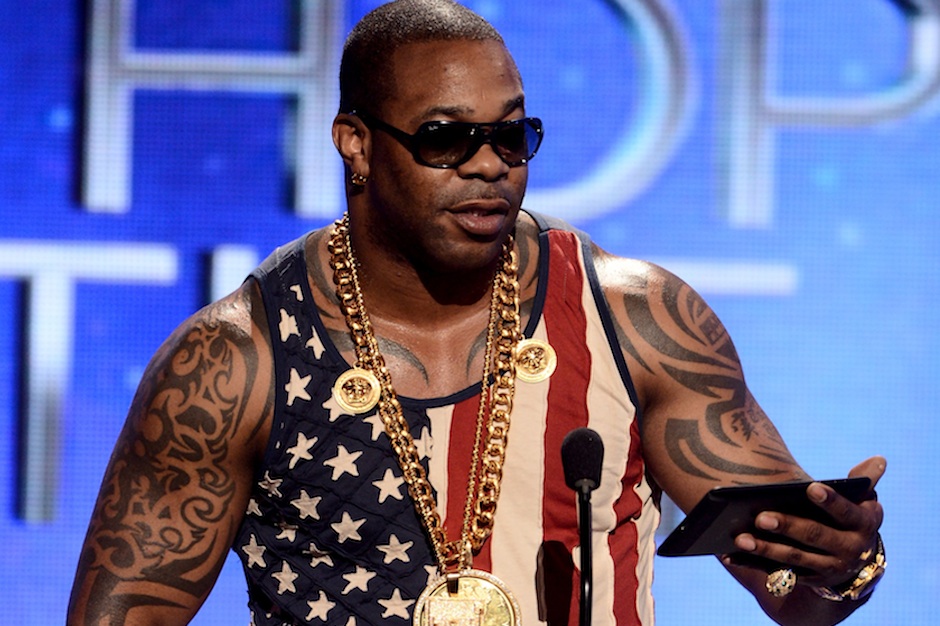 Trevor George Smith Jr is an American rapper, producer, singer, and actor. Having started his career in 1990 Busta Rhymes is regarded as one of the most versatile rappers of the 90's thanks to his fast rapping style. His high-speed rap style and rhyming technique have earned several Grammy award nominations. His talent also has earned him most of his fortune; his first album released in 1996 is a platinum-selling album. Like his contemporaries, Busta rhymes loves to live the luxury life. He owns a fleet of really expensive cars and a mouth-watering mansion in Malibu.
"You're gonna notice me when I come in. I'm gonna make a statement without opening my mouth, and when I leave, you're gonna remember that".
"You need to sweat yourself. Don't sweat nobody else".
24. Nas – $70 million
Nasir bin Olu Dara Jones, popularly known as Nas may have gone through different feuds with fellow musicians during his music career but that hasn't impacted his earning power. The Brooklyn-born who first became famous for his debut album 1994's Illmatic has been making money for over three decades for releasing hit singles that have sold in millions globally. He has several awards and has received 13 Grammy Awards nominations. Offstage, the singer has successfully turned into an entrepreneur and is involved in different business ventures including establishing his own capital firm QueenBridge Ventures that has investments in big brands such as Lyft and Dropbox.
"If you scared to take chances, you'll never have the answers. …
"You have to Keep your vision clear, Cause only a coward lives in fear" 
23. Joseph Simmons – $70 million
Known widely as Rev Run, this Queens-born rapper has had things going for him since the eighties when he established a hip-hop group named Run DMC. He's among the pioneers of the genre with several of his works going platinum. His recent engagements include doing vocals for the group The Force. The rapper has also had TV stints including appearing in the MTV reality show Run's House.
"Stop running to those who ignore you and start running to those who adore you. …"
"Dreams come a couple sizes too big so you can grow into them. …"
22. Will. I.AM – $75 million
William James Adams Jr, popularly known by his stage name Will.I.AM is a famous American rapper who also equals as a songwriter, singer, producer, DJ, TV Personality, and actor. Having started his musical career as an eighth-grader, Will.I.AM has continued to remain relevant till date. He is credited with the release of four-hit albums titled Lost Change, Must be 21, Songs about Girls, and #Willpower.
As a producer, he is known to have worked with superstars such as Cheryl, Michael Jackson, Justin Bieber, David Guetta, Britney Spears, Miley Cyrus, Rihanna, Lady Gaga, Usher, Justin Timberlake, Nicki Minaj among others.
Apart from his musical success which includes numerous works with former music group Black Eyed Peas (which he founded),  and performing as a solo artist, Will.I.AM also powers as a judge of reality TV shows. Through this and the ability to nab lucrative endorsements, the rapper has amassed a net worth of $75 million.
"Music is my therapy and my straitjacket. Music keeps me sane and keeps my mind on something. …"
"Whatever doesn't kill you only makes you stronger." 
21. Kendrick Lamar – $75 Million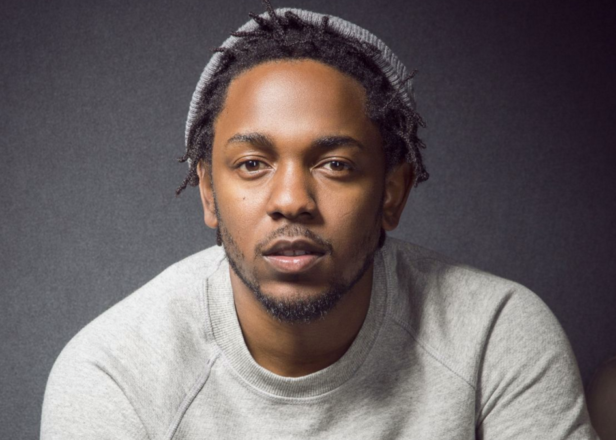 From being a straight-A student in middle school, Kendrick Lamar has gone on to become one of the greatest hip hop artists of his generation, with thirteen Grammy Awards to his name.
Despite only going pro in 2004, Lamar can boast of having 13 Grammy awards to his name, a feat which is as admirable as it is enviable. Besides being a really talented rapper, Lamar is also an astute businessman who is a co-owner of the artist-friendly company of pgLang.
"Although the butterfly and the caterpillar are completely different, they are one and the same." 
 "Sometimes you just need to distance yourself from people. If they care, they'll notice. If they don't, you know where they stand."
20. Nicki Minaj – $80 million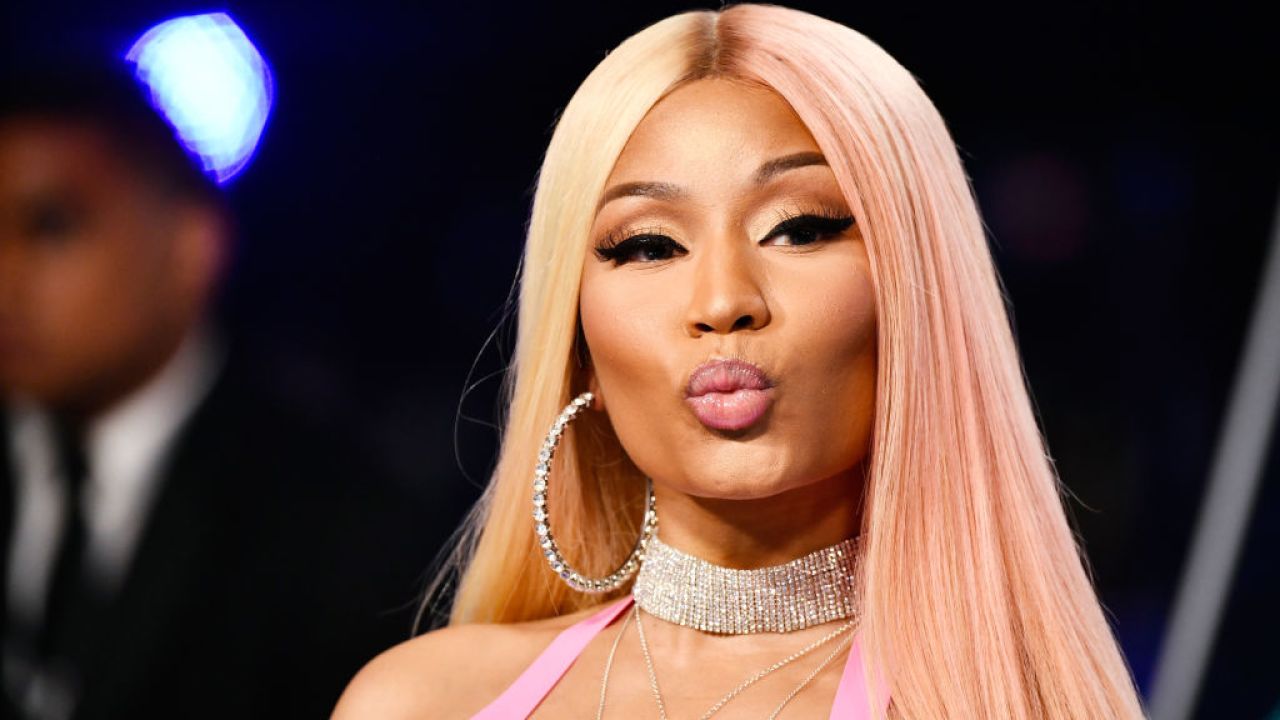 The Entertainment industry, unlike other industries, is very vocal about looks, and this is one department that Nicki Minaj is in no way lacking. That being said, Nicki Minaj is a popular American rapper who also serves as a singer, songwriter, actress, and model. As a rapper, she has collaborated with some of raps finest like Drake, Tyga, Lil Wayne, and DJ Khaled, etc.
" Beauty might bring happiness, but happiness always brings beauty." 
" True confidence leaves no room for jealousy. …"
19. Akon – $80 million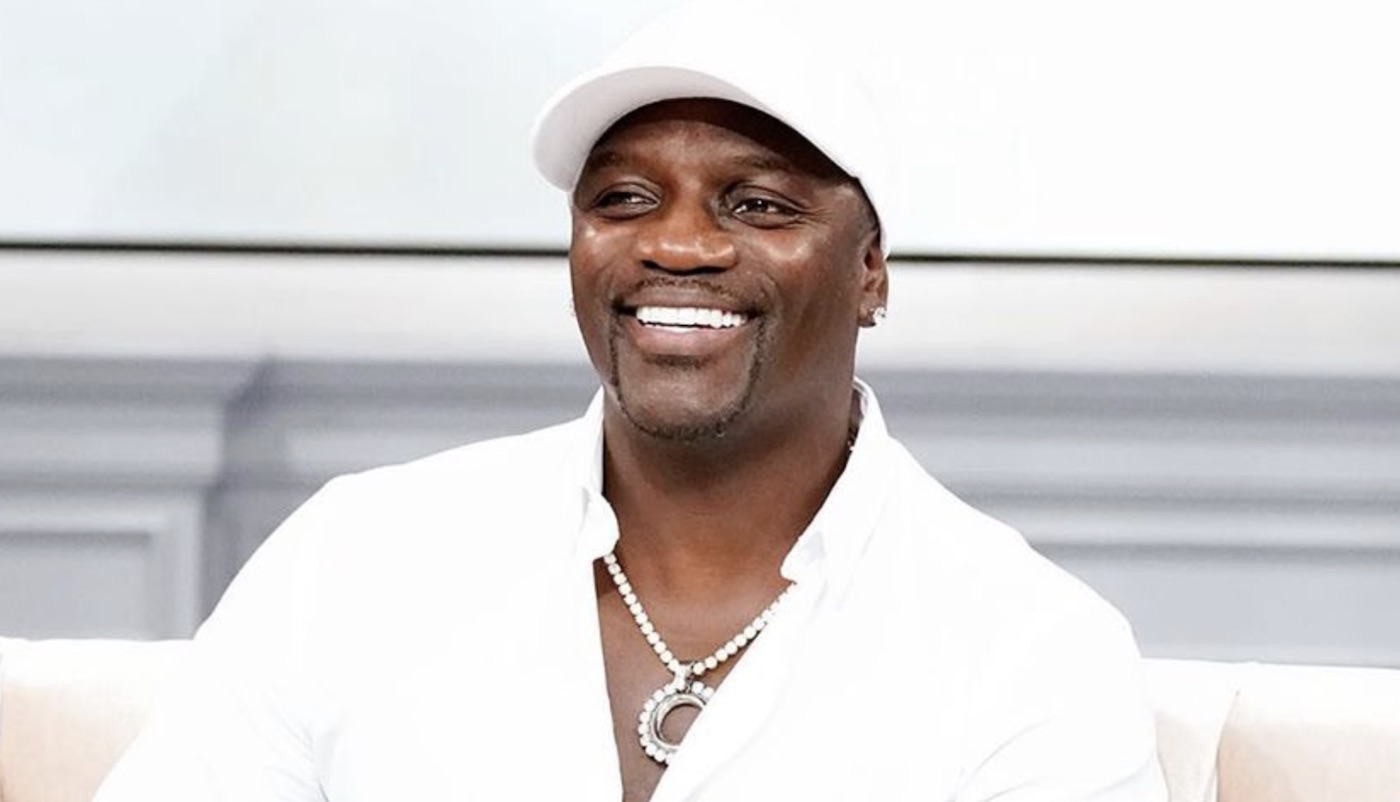 Akon is a Senegalese-American rapper, singer, and producer with so many hit songs to his name. The talented rapper owns 35 Billboard Hot 100 songs and has received five Grammy Awards nominations. He is also credited for being the brainchild of four songs certified as 3x platinum, 3 songs certified as 2x platinum, over ten songs certified as 1x platinum, and more than 10 songs certified as gold in digital sales. His production credits include works with Michael Jackson, Lionel Richie, Snoop Dogg, among other talents.
Besides being just a rapper, Akon doubles as a businessman who has floated two record labels – Konvict and Konlive, which were pivotal in bringing artists like Lady Gaga, R.City and T.Pain to stardom.
"While I'm here, I'm gonna milk it for all I can, so when I'm no longer hot – and I know that day is coming – I will step over here and enjoy everything I've created up to this point. The music is just opening all these doors, so I can relax".
"Whatever obstacle comes your way, you gotta be prepared to jump over it! And I think that's what separates the legends from the regular artists. It's all in how you manage that success, and how you deal with the controversy when it actually comes".
18. Timbaland – $85 million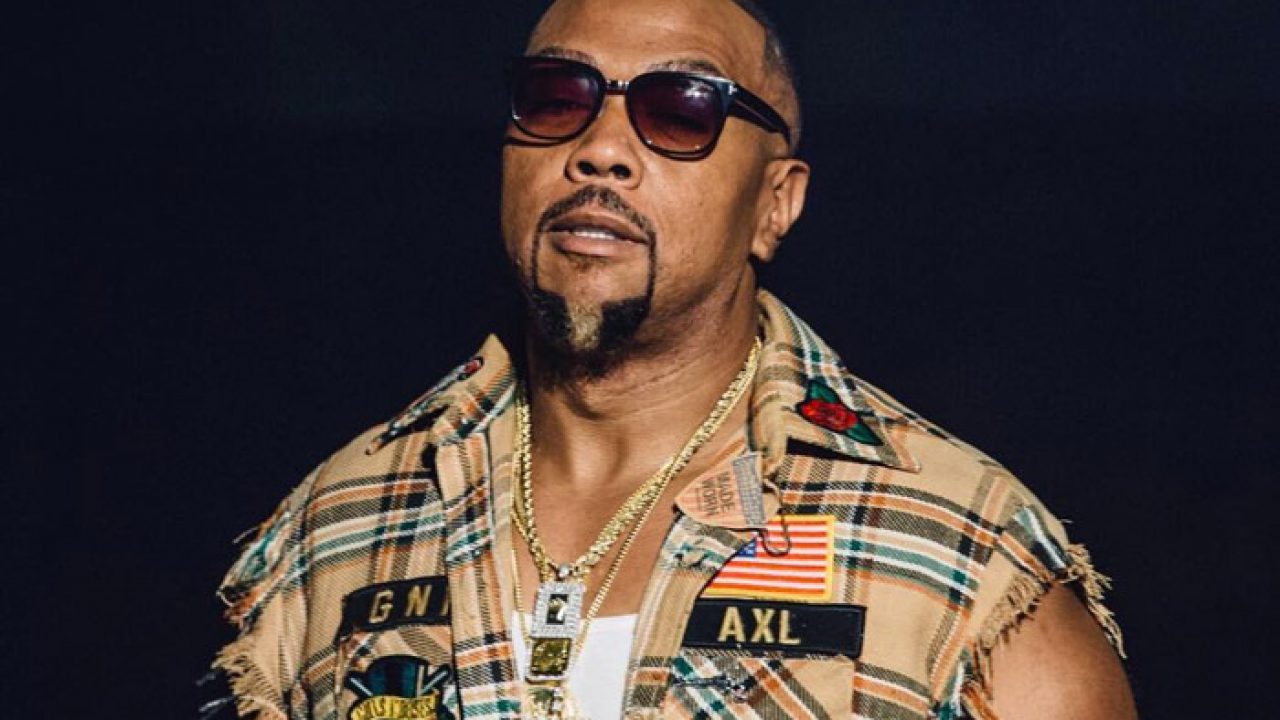 Timbaland is an American rapper, songwriter, and Producer who is often referred to as one of Hip-Hop's greatest ever producers. Since the start of his career in 1990, he has worked high profile Hip Hop and R&B artists in the persons of Drake, Aaliyah, Jay Z, Ginuwine, etc.
" My style is to take something unexpected and make it into a hit. …
" I try to be as normal as I can."
17. Pitbull – $90 million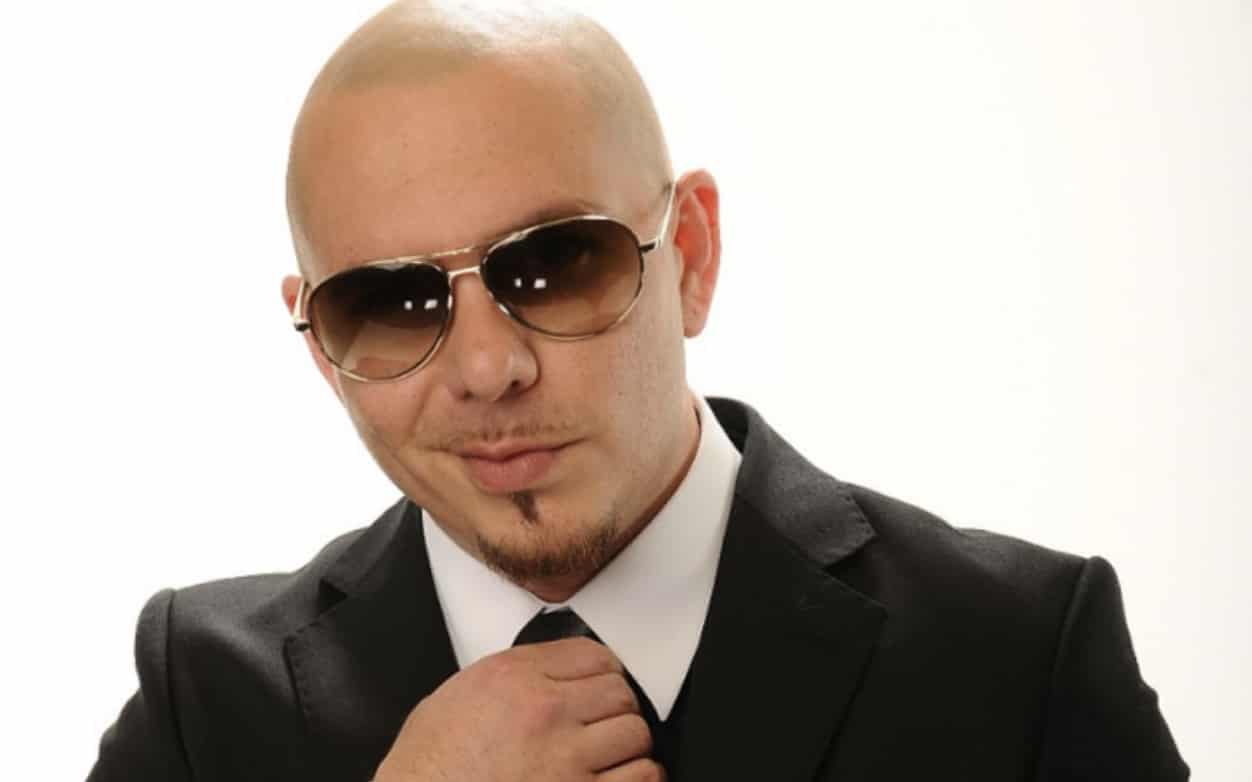 Pitbull is a very successful rapper known for his smooth style of rapping as well as his love for designer suits. He is highly revered for his first US number-one single, Give Me Everything which paved the way for greater things. Pitbull has worked with several brands such as Budweiser, Dr. Pepper, Kodak, Walmart, Boost Mobil, etc.
The Miami-native who was born to Cuban expatriates has sold over 100 million records and over 3,850 studio albums globally. He has also won 35 Billboard Latin Music awards as of 2019. His other sources of income besides his musical ventures include brand ambassadorships for notable brands.
"If you continue to work hard, let that be the fuel to your fire."
"I'm sharp. What the street taught me how to do is how to hustle. How to make something out of nothing."
16. Mike D – $90 million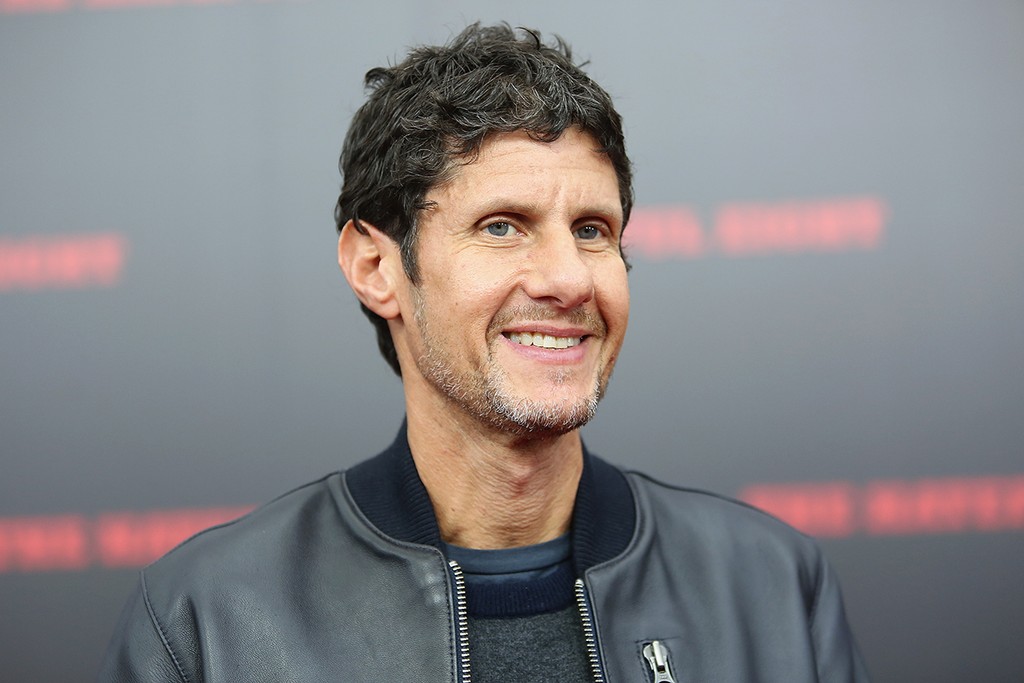 Having sold 20 million records in the USA, 'The beastie boys' is arguably the most successful rap group ever. Hence it's no surprise why Mike D is the 16th richest rapper. Besides being a rapper and member of the beastie boys, he is also a very good drummer and businessman who founded the now-defunct Grand Royal Records.
"I have an equal amount of patience as my grade-school children, which is not great".
"Maybe some people, when they sit down to write their great novel or make their great record or paint their great painting, they have it all planned out in their head. But for me, it's never worked that way".
15. Ad-Rock – $90 million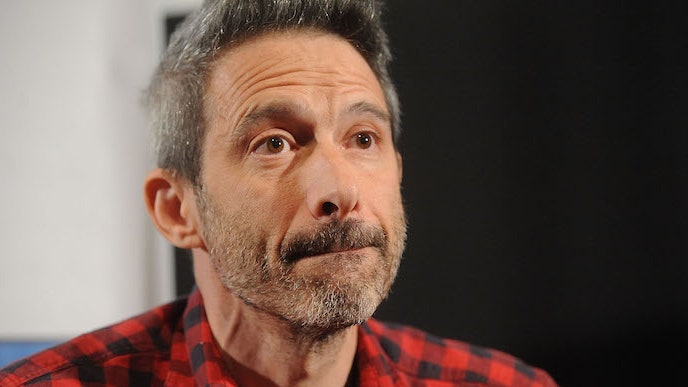 The name Ad-Rock is one that needs no introduction to any huge fan of rap music due to his lyrical prowess and energy. He was the most popular member of the rap band 'The beastie boys'. His popularity is often attributed to his ability to produce, sing, or play instruments whenever the need arises.
"We did make fools of ourselves, but people were into it".
"It's been fun to just play bass in a band and play live but be in the background".
14. Swizz Beatz – $100 million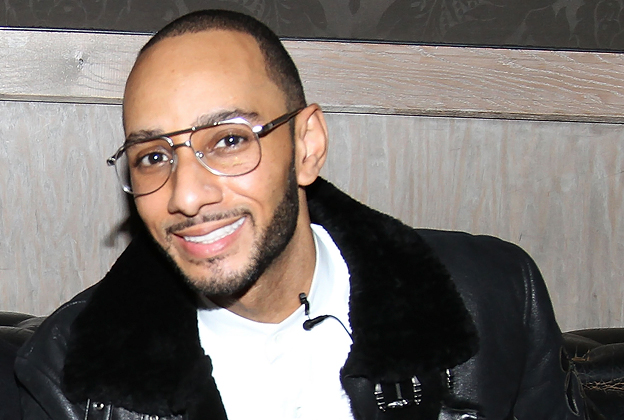 Kasseem Dean without mincing words is clearly a man of parts. He is a producer, art collector, rapper, DJ, and actor. Unknown to most people, Swizz made his first beat at the age of 16 and has since gone on to produce for artists such as Alicia Keys (his current wife), Jay Z, DMX, T.I and Mashonda to name but a few. Swizz Beatz's net worth is estimated to be $100 million, which makes him the 14th richest rapper in the world right now
"There's no wrong way of doing art. It's an expression of the individual".
"You know, I never did music for money. I did music to hear myself in the club, and to hear my creation on the radio".
13. LL Cool J – $120 million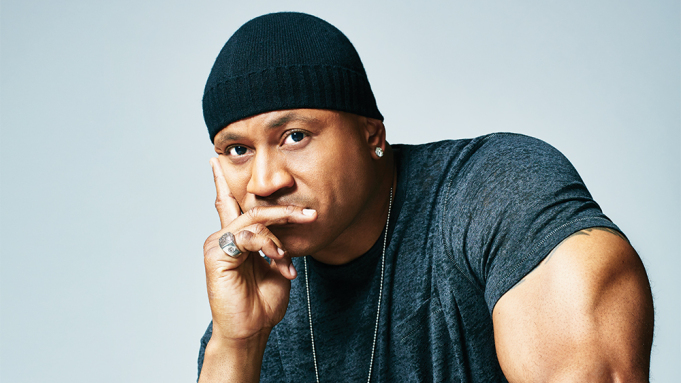 LL Cool J is a famous rapper, actor, and music producer. He is often described as Rap music messiah due to the fact that he was the first solo rap artist to make it big thus paving the way for others to follow. He has 13 studio albums to his name and a 14th is said to be in the works.
"Dreams don't have deadlines. I'm thinking of doing bigger and better things and having more fun with it".
"I think that politics could be a positive thing. My beef is that people focus on the personal aspect of a politician too much. They should focus on the results".
12. Pharell Williams – $130 million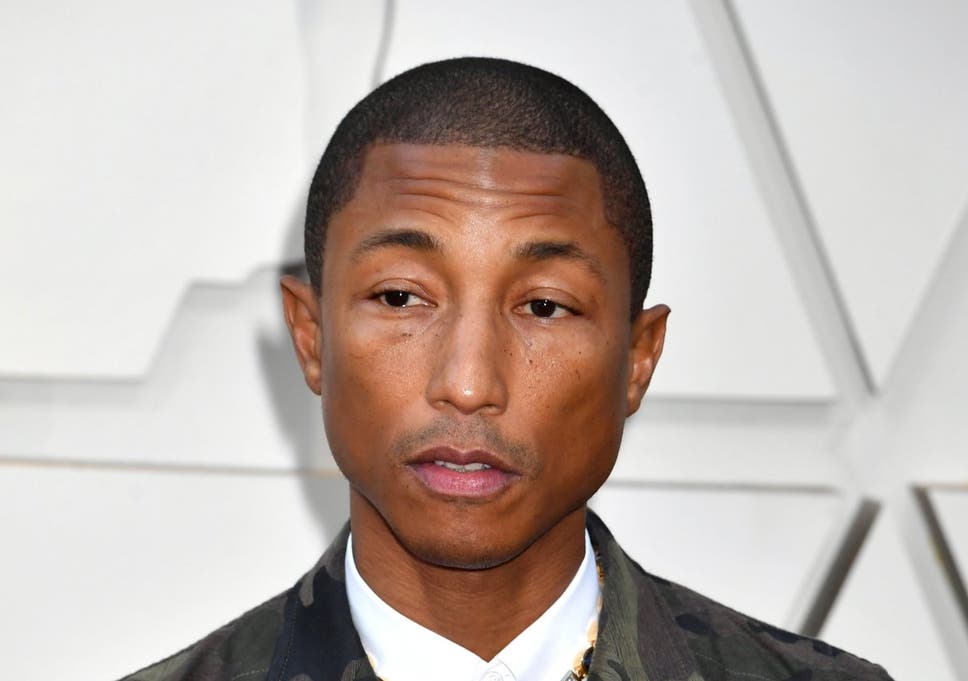 With 13 Grammy awards to his name, Pharrell Williams can be regarded as one of the most successful rappers of all time. Besides being a rapper and singer, Pharell who is attributed to having the most successful song in 2014 (Happy), is also a successful businessman who has worked with notable brands like Louis Vuitton, Adidas, and Moncler. With an estimated net worth of $130 million is it still any surprise as to why Pharrell is always happy?
Williams also owns a media venture that cuts across entertainment, music, fashion, and art known as i am OTHER, a multimedia creative collective and record label that serves as an umbrella for all of Pharrell Williams' endeavours.
"If you kiss her mind, her body will follow." 
"I just do what I do. There's nothing to be admired or revered in it"
11. Snoop Dogg – $135 million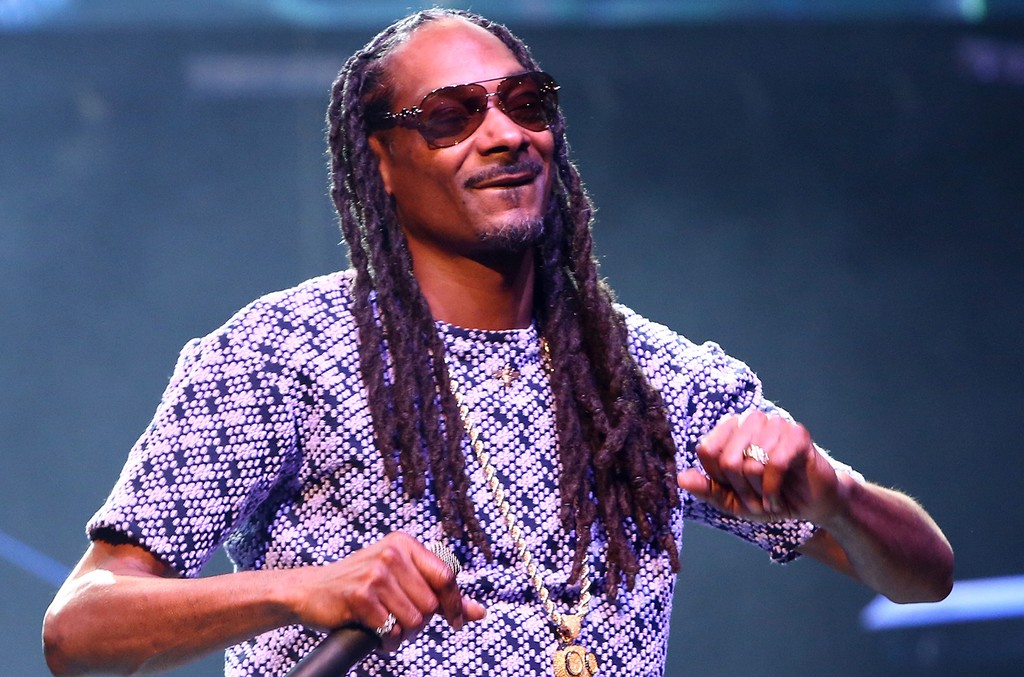 Snoop Dogg is a very successful rapper who started his career in 1992 and is still relevant till date having sold over twenty-three million albums in the United States and thirty-five million albums worldwide. His wealth can't be attributed to music alone but also to his investment in his own marijuana line (Leafs), as well as Eaze (a marijuana delivery service). In 2001, he revolutionized the porn industry by bringing music to porn and for that, he won 4 AVN awards.
"It's so easy for a kid to join a gang, to do drugs… we should make it that easy to be involved in football and academics".
"I just change with the times. I really don't have a say in what's going on. Music was here before me".
10. Lil Wayne – $150 Million
Grammy award-winning rapper Lil Wayne is the type of person that can never go wrong on a record. Having started his rap career as a kid, Lil Wayne has gone on to become one of the biggest entertainers in the world. He has his own music label, clothing line, and Cigar Company. The rapper is also an author and an entrepreneur. He has written for several columns in different newspapers and has also produced some of the most successful records out there for other artists. his impressive net worth makes him the 10th richest rapper in the world right now
"I like people that enjoy life, 'cause I do the same".
"I don't want to be understood because if people understand me, they get tired of me".
9. Ice Cube – $160 Million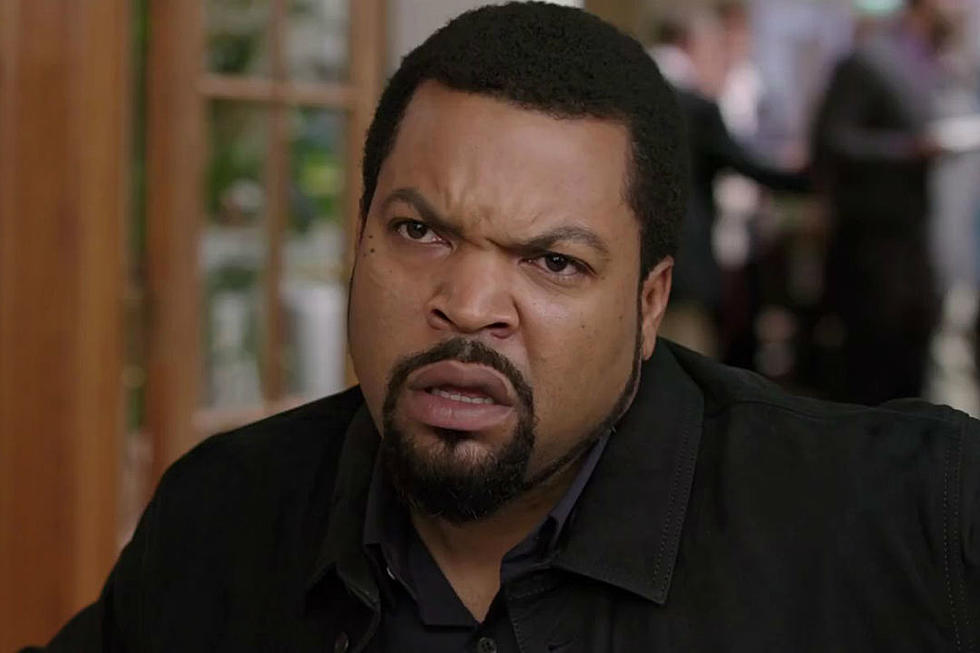 Ice Cube is an American rapper who is often referred to as the pioneer of gangsta rap. He created a successful career for himself in the '90s due to his strong lyrics which talked about issues relating to racism and police brutality. Besides being a rapper, he has also made a successful career for himself as an actor and has over 50 acting credits to his name. He is the 9th richest rapper in the world with a net worth of $160 million
"I really appreciate family. I really can't imagine life without them!"
"Sports without music, it's nothing but a game. Music adds the emotion".
8. Drake – $180 million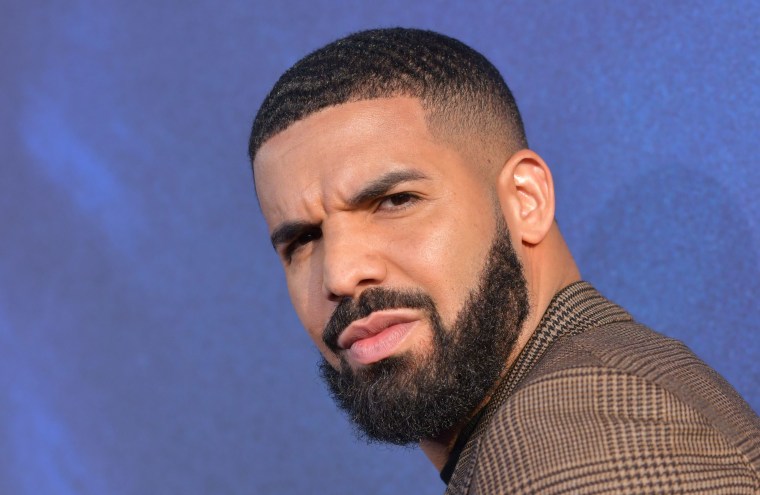 Drake is a Canadian rapper, singer, songwriter, and actor. Despite starting off his career as an actor in the teen drama: Degrassi in early 2000, he finally found his calling for rap music and has become a rap music poster boy ever since. He changed the rap game with his emotional tone, thus proving that you don't need to act all tough to become a successful rapper.
"Everybody has an addiction, mine happens to be success."
"I was born to make mistakes, not to fake perfection."
7. Birdman – $180 million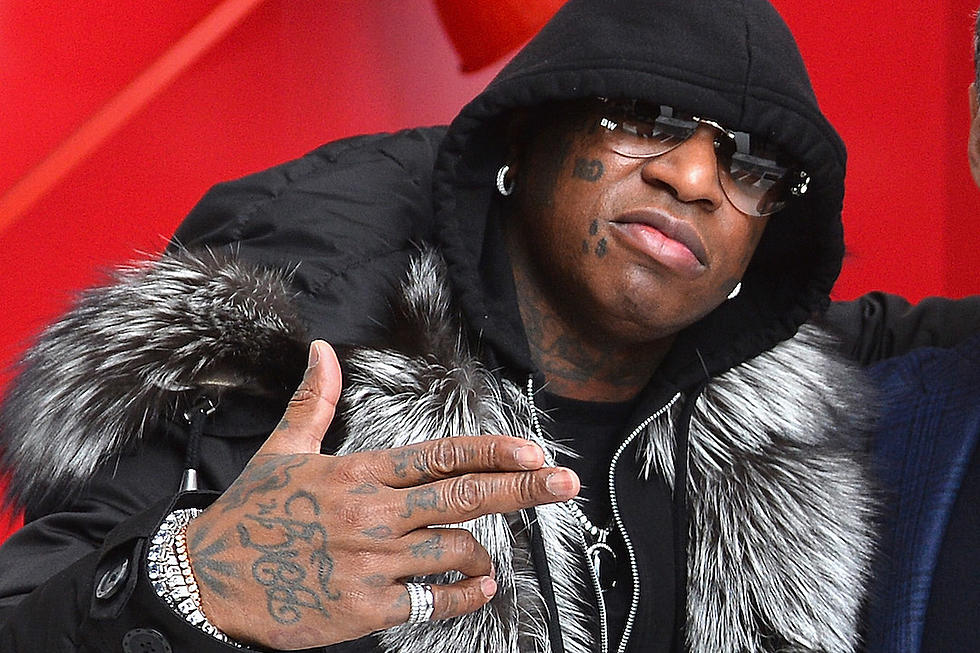 Birdman is a successful rapper and entrepreneur. In 1991 he co-founded Cash Money Record Label alongside his brother Slim which has successfully sold big acts including Lil Wayne, Drake, Nicki Minaj, and Young Thug. Cash Money is said to worth $300 million as of 2019 and has lately been branching out into a clothing line and other ventures. Known for his love for expensive chains and flashy cars, Birdman is also a very shrewd businessman who owns an oil exploration firm alongside his brother called, Bronald Oil and Gas, LLC. In 2010, Birdman reportedly made at least $100 million from his Bronald Oil and Gas, LLC.
"We never had a billionaire brand in music; the closest thing we had was Michael Jackson. Michael Jackson sold 750 million records. I think we're gonna set the tone for other youngsters to make more money and see that a billion dollars can be accomplished".
"I just love cars; I've been like that since I was a kid. It's an infatuation because we grew up poor. Cars was something we were always trying to get".
6. Master P – $200 Million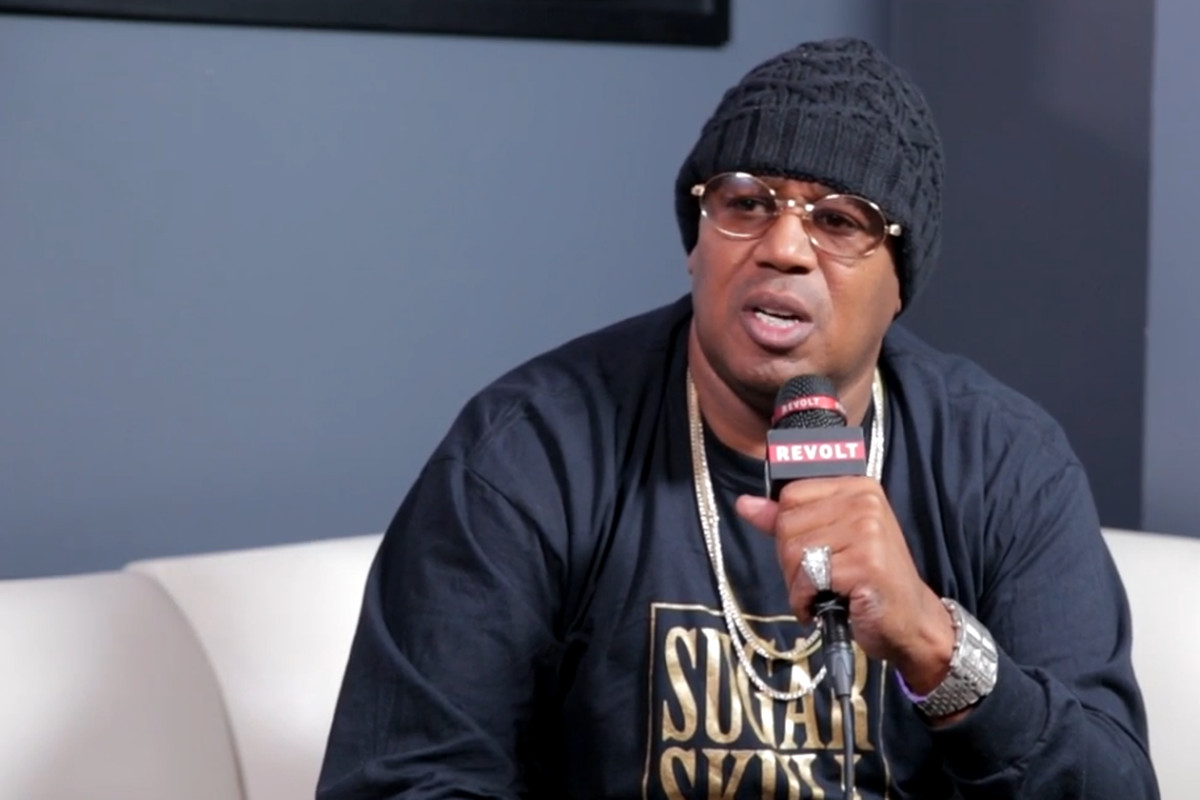 Percy Robert Miller is an American rapper, actor, and former basketball player. His foray into music can be traced to a $10,000 malpractice settlement he inherited following the death of his father in 1989. He has worked with several artists such as Snoop Dogg, TRU, and 504 Boys. His success today is a testament to his talent, skill, and good managerial skills. Apart from rap artist, Master P is also a record producer, author, businessman, investor, movie maker, basketball player and philanthropist. He has built his empire beyond the music business to film production, clothing line, travel agency, and a video game company
This year, Master P's net worth is $200 million, placing him at 6th position on this list of the richest rappers in the world
"With every falling flake, a unique spark of interest falls from heaven".
"Work hard and never make excuses. …"
5. Eminem – $230 Million
In an industry dominated by blacks, Eminem has defied all odds to become a well-respected figure in the rap game. The rap god as he is fondly called has been subjected to a lot of hardship since childhood (broken home, a broken marriage, and racial abuse) but that didn't stop him from achieving his dreams of becoming a Rap Powerhouse. With his net worth of $230 million, Eminem is the 5th richest rapper in the world
"The truth is you don't know what is going to happen tomorrow. Life is a crazy ride, and nothing is guaranteed".
"I am whatever you say I am; if I wasn't, then why would you say I am".
4. Dr Dre – $820 million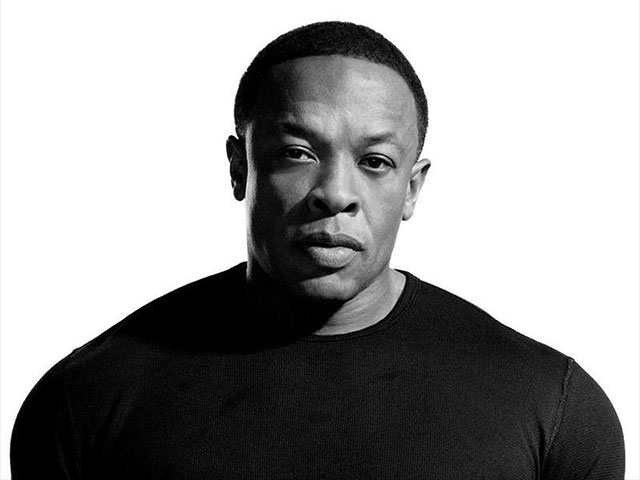 Dr. Dre is often regarded as Hip Hop's biggest producer and if you decide to look at the facts you will understand why. He is highly respected for his ability to spot outstanding talent; as a matter of fact, he was the one to put rappers like 50 cents, Eminem, Kendrick Lamar, and Busta Rhymes on track.
Beyond his record producing skills, under his Aftermath Entertainment label, which has seen him produce albums for and coached some of the best rappers, the rapper is also a clever businessman.
His wealth is largely due to his paychecks from the $3 billion sales of his Beats by Dre headphones to Apple Inc in 2014, a deal that was unprecedented in the history of music.
Dr Dre is the 4th richest rapper in the world, with a net worth of $820 million
" Don't be worried about the next man – make sure your business tight."
" Try to be the king, but the ace is back."
3. Sean Combs (Diddy) – $885 million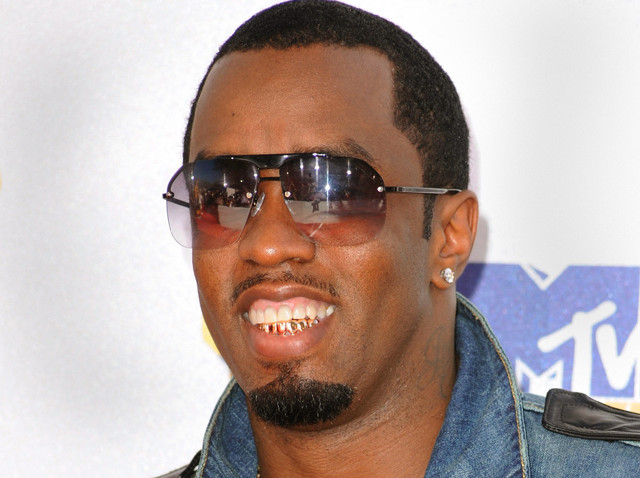 Anyone can become successful but to remain successful is an entirely different ball game that requires not just talent but hard work, dedication, and innovation – all of which Sean Combs (Diddy) possesses in its entirety.
As a rapper, Diddy can boast of having won several accolades to his name due to this penchant for dishing chart-topping albums. When it comes to business, Puff Daddy owes his primary riches to his Bad Boy record label which established the likes of Notorious BIG. In 2015, alone, Sean raked in $60 million making him the highest-paid rapper of that year, according to Forbes. In 2019, he earned a whopping $130 million.
The Grammy-winning rapper has more than doubled the income he's made from music by making wise investments. His assets include Sean John clothing line, alcohol industry (Ciroc Vodka), DeLeon tequila, Aquahydrate water with actor Mark Whalberg, and equity stakes in the Revolt TV network which is arguably his biggest asset and according to speculations could soon earn him a membership at the billionaires club. Combs has also invested in restaurants and has also built a career in the film world.
Sean Combs (Diddy) is the 3rd richest rapper in the world, with a net worth of $885 million
" Don't be afraid to close your eyes and dream but then open your eyes and see." 
" You cannot achieve success without failure."
2. Jay Z – $1 billion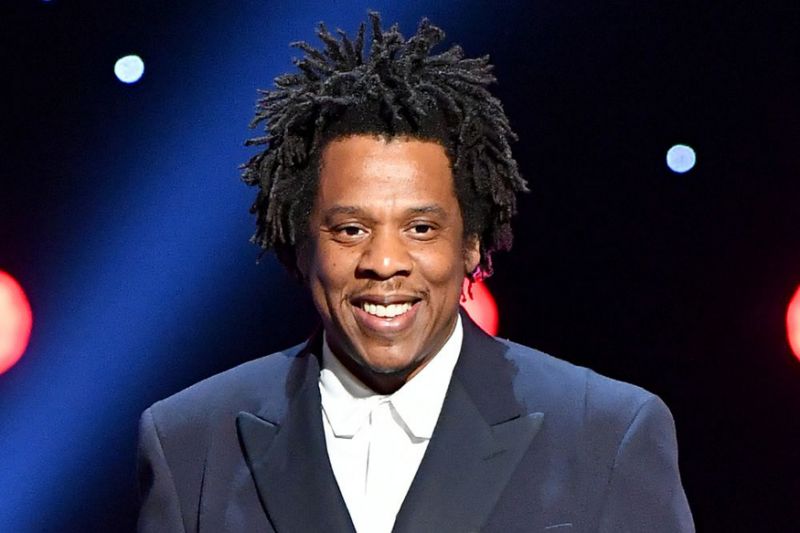 Unknown to most people, Jay Z was the first rapper to hit the billion-dollar net worth. With several top-selling platinum albums to his name, one might assume that Jay-Z's net worth is a result of record sales but that is pretty much untrue. On the contrary, the bulk of his net worth is a result of him investing in profitable ventures like Tidal, Roc Nation, D'Usse, Jetsmarter (an app for booking private jets), and Armand de Brignac to name but a few. He also launched his own cigar in 2015 with Cohiba and has signed countless profitable deals with notable brands.
Generally speaking, Jay Z has made huge success both as a rapper and a businessman. And he continues to grow his diversified business portfolio. He was the first rapper to cross the billion-dollar net worth mark. Widely regarded as one of the most influential hip-hop artists in history, and often cited as one of the greatest rappers of all time, he was the richest rapper in the world up until sometime in April 2020, when Kanye West took the number 1 spot.
"Hip-hop is more about attaining wealth. People respect success. They respect big. They don't even have to like your music. If you're big enough, people are drawn to you".
"I'm far from being god, but I work god damn hard".
1. Kanye West – $3.2 billion
Yes, you read correctly Kanye West is the richest rapper alive. This is surprising given the fact that most media houses speculated that his career was on the verge of extinction following his desire to switch from secular music to gospel. The bulk of his revenue is a result of his Yeezy brand which struck a deal with sports giant Adidas in 2016, thus guaranteeing Kanye up to 15% royalty on wholesale, his Yeezy shoes continually sell out for prices over $400. His net worth was said to be at an estimated $1.3 billion but Kanye disagrees with the figure released by Forbes in their April 2020 editorial. He claims to be worth somewhere around $3.2 billion or $3.3 billion instead and even some sources rank him as such, and a recent valuation of his sneakers company by Bank of America put Yeezy's valuation at about $3 billion
The billionaire rapper spends his millions on expensive cars; luxury gift items for Kim Kardashian West, and their children; as well as magnificent real-estate portfolio that includes a $14 million Wyoming ranch.
"Nothing in life is promised except death".
"My greatest pain in life is that I will never be able to see myself perform live".
Summary
Judging by the article above, the richest rapper in the world is Kanye West, who tops the list with his net worth of $3.2 billion. Here is a quick recap of the 25 richest rappers in the world and their net worth:
| | |
| --- | --- |
| Rapper | Net Worth |
| 1) Kanye West | $3.2 billion |
| 2) Jay Z | $1 billion |
| 3) Diddy | $885 million |
| 4) Dr. Dre | $820 million |
| 5) Eminem | $230 million |
| 6) Master P | $200 million |
| 7) Birdman | $180 million |
| 8) Drake | $180 million |
| 9) Ice Cube | $160 million |
10) Lil Wayne
$150 million
11) Snoop Dogg
$135 million
12) Pharell Williams
$130 million
13) LL Cool J
$120 million
14) Swizz Beats
$100 million
15) Ad-Rock
$90 million
16) Mike D
$90 million
17) Pitbull
$90 million
18) Timbaland

 

$85 million
19) Akon
$80 million
| | |
| --- | --- |
| 20) Nicki Minaj | $80 million |
| 21) Kendrick Lamar | $75 million |
| 22) Will. I.AM | $75 million |
| 23) Joseph Simmons | $70 million |
| 24) Nas | $70 million |
| 25) Busta Rhymes | $65 million |