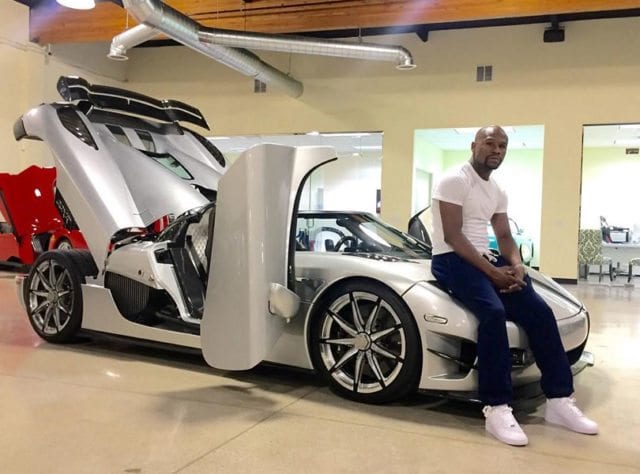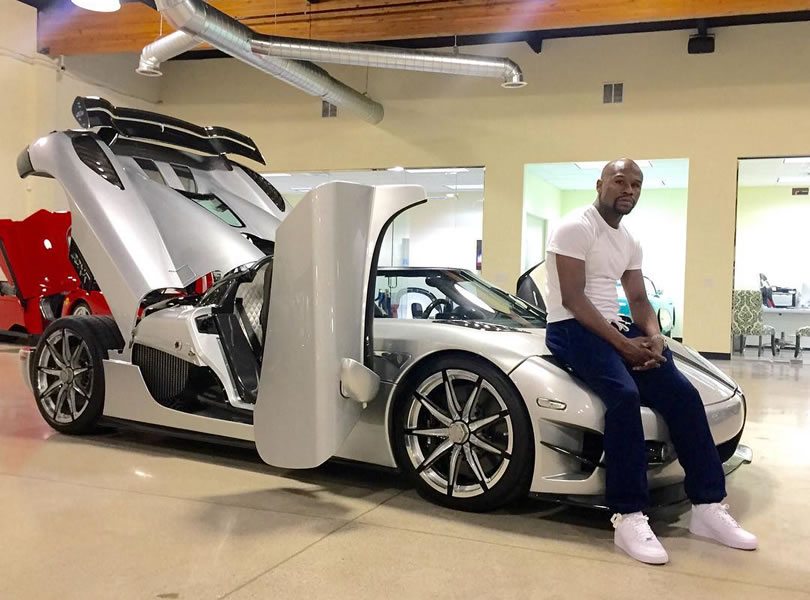 Although the former professional boxer is known all over the world for his outstanding career through which he earned a major chunk of his money, he is also popular for his collection of luxurious supercars, which according to a recent Fox report, are worth $40 million. Judging by Mayweather's recent car collections, it is obvious that he prefers these 'machines' in white and black colors, and considering the amount of money he spends buying them it is safe to say that the superstar loves his cars more when the price tag is very high.
"The Money Man", as the boxer calls himself, is a huge lover of Rolls-Royce and Bugatti and as such has several of them in his collection. Not long ago, he also acquired a black Ferrari 488 as well as a red Kode57. Without further ado, let's bring you up to date on some badass supercars lined-up in the superstar's garage at the moment.
Amazing Supercars Gracing Floyd Mayweather's Garage Now
 Rolls-Royce Collection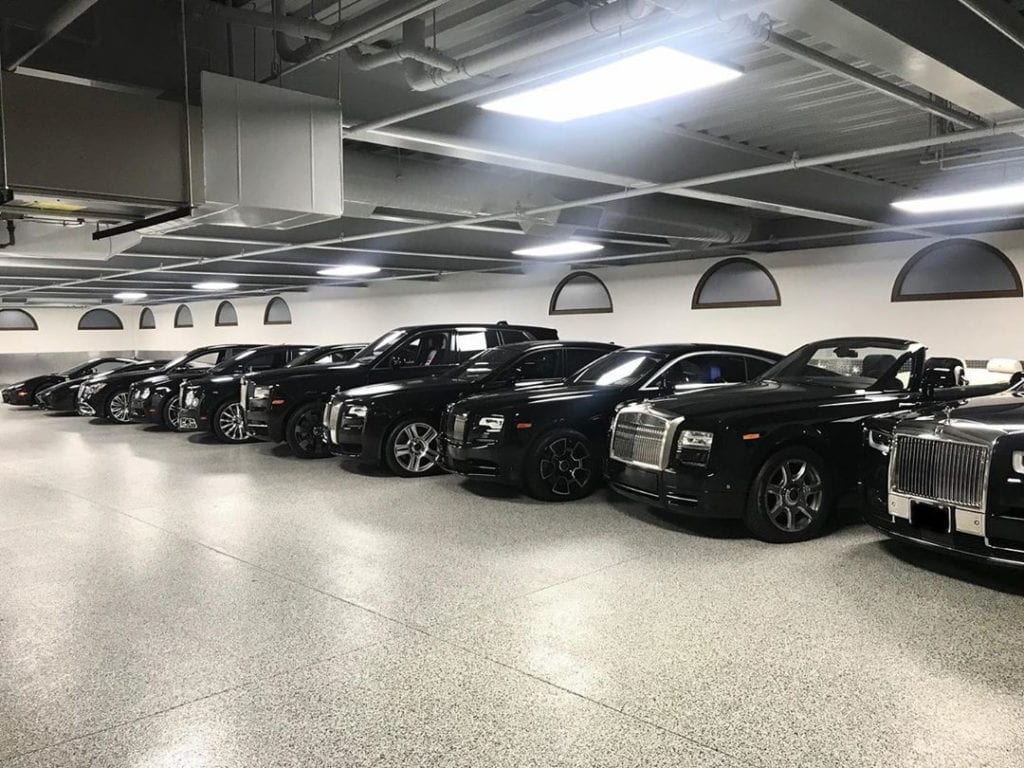 Floyd Mayweather has declared his love for Rolls-Royce on different occasions and even revealed one time that he was finding it hard to decide whether it was Rolls-Royce or Ferrari that he liked better. However, it appears his heart favors the Rolls-Royce franchise more judging by the fact that he currently owns 6 Rolls-Royce cars. These include a black 2020 Rolls-Royce Phantom VIII which he bought at $450,000, a black 2020 Rolls-Royce Phantom Drophead Coupe purchased at $368,000, and a black 2020 Rolls-Royce Wraith acquired at the cost of $479,000.
The rest include a black 2020 Rolls-Royce Dawn for which he paid the sum of $346,000, a white 2014 Rolls-Royce Wraith ($300,000), and a white 2020 Rolls-Royce Cullinan ($440,000) which he bought as a way of celebrating his victory over Japanese kickboxer Tenshin Nasukawa on the 31st of December 2018.
Grey 2018 Mercedes-Benz Maybach S650 Base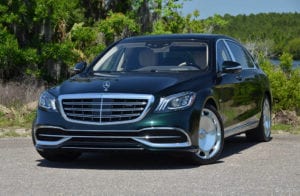 Being a man who loves to live a life of luxury and also has what takes to afford it, it would be surprising if Floyd Mayweather's recent car collections does not include a Maybach. In one of the not-so-usual purchases he made, the boxer parted with $225,000 to bring home the 2018 Mercedes-Benz Maybach S 650 Base pictured above. As one can easily observe, the car is more refined compared to the supercars the boxer often prefers to buy.
See also: Beyonce's Bespoke $312k Diamond Heels
Black Ferrari 488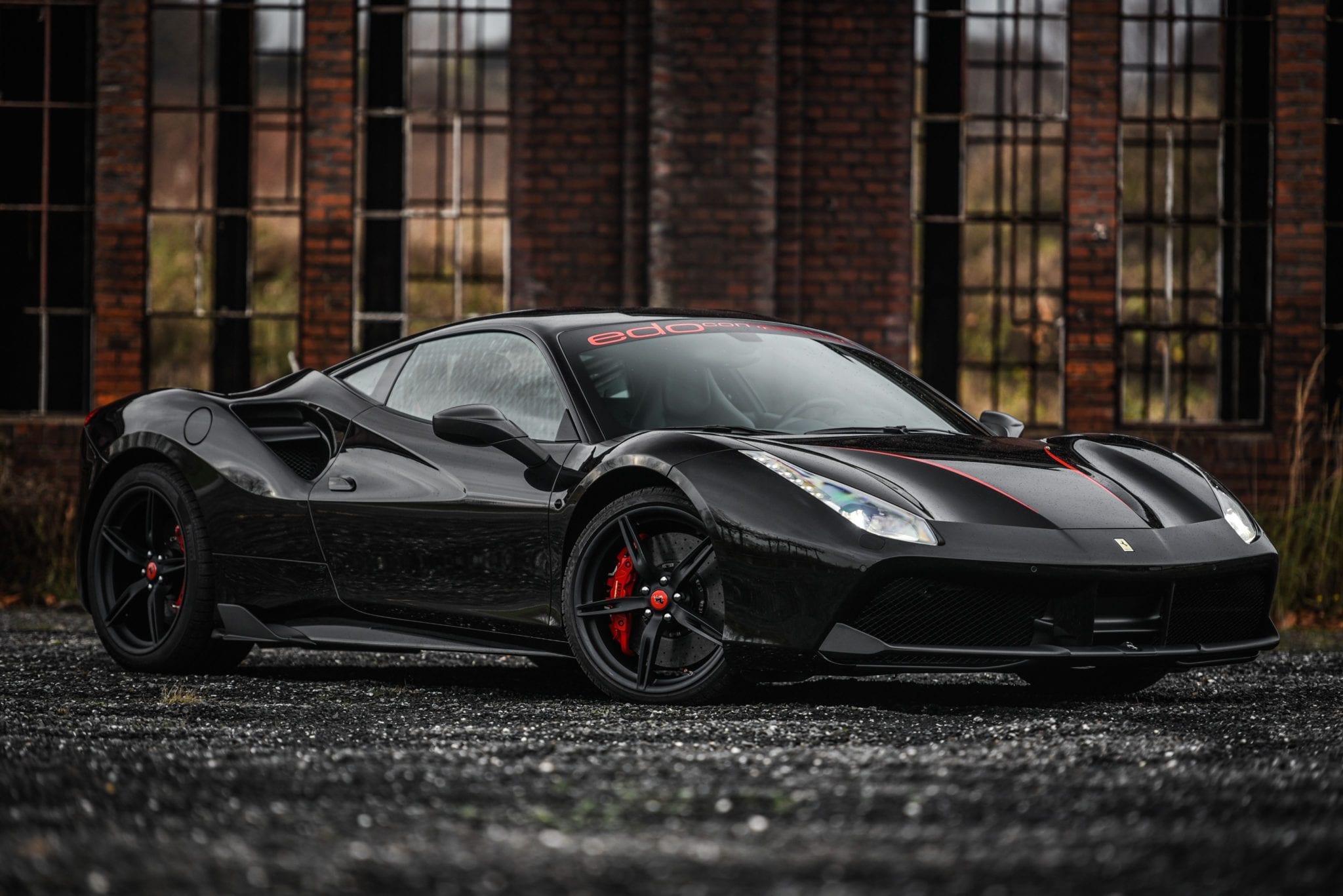 In 2019, the undefeated boxing champ posted a video on social media, putting his impressive garage of all-black cars on display. Among the nine cars which he showed off was a Ferrari 488, which cost him about $312,115, a Maybach, and 7 of his Rolls-Royces. While fans of The Money Man gushed over the 'wonder toys' he posted, musician 50 cent, who before then had also posted a video of his car collections (white cars though), fired some shots at him alleging that the boxer that he imitated him.
2020 Bentley Continental GT Mulliner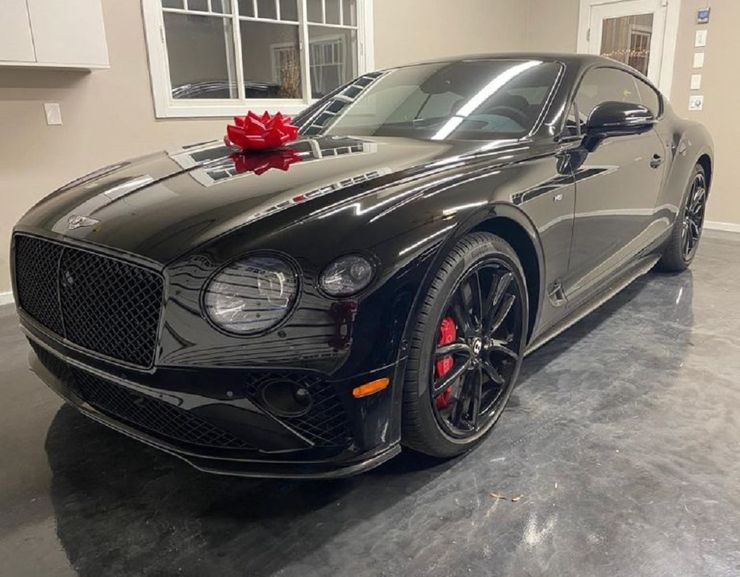 Following his late 2018 victory over Nasukawa, which earned him $9 million, Mayweather did not only purchase the 2020 Cullinan, he also bought a 2020 Bentley Continental GT Mulliner. As a matter of fact, he got the Mulliner, which has a tastefully designed red interior, some hours prior to the 2020 Cullinan.
Bugatti Collection
Floyd Mayweather's recent car collections also includes three Bugattis -a blue 2016 Bugatti Chiron, a black Bugatti Veyron Grand Sport, and a Bugatti Centodieci. The Bugatti Chiron debuted at the Geneva Motor Show in March 2016 and being a die-hard lover of expensive cars, Floyd Mayweather had to sell one of the two Bugatti Veyrons he owned in order to make room for the new supercar. This was before the Chiron was even ready for sale.
Read More: World's Costliest Bottled Water at $100,000
The boxing star eventually parted with $3.5 million to acquire the Chiron, a luxury car, which has an 8.0-liter W16 that produces 1,500 horsepower with 1,107 lb-ft of torque and also runs on a top speed of 209 mph. To buy the Veyron Grand Sport in 2015, Floyd also paid $3.5 million just one month after he spent $4.8 million on his Koenigsegg CRX Trevita.
Of his three Bugattis at the moment, the Centodieci is the most expensive as he purchased it at the cost of $9 million. Only ten copies of the Bugatti Centodieci were made and despite the price, it all sold out a few minutes after the President of Bugatti Automobiles, Stephan Winkelmann, announced its availability at the 69th Pebble Beach Concours D'elegance. Our very own Floyd Mayweather is one of the lucky ten buyers!
Red Kode57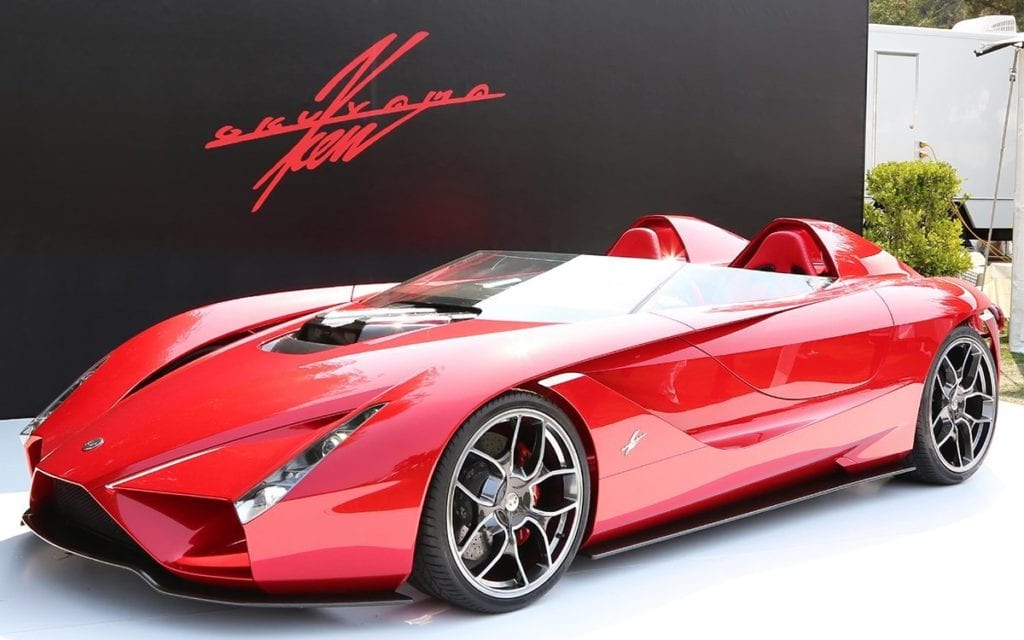 Also among Mayweather's recent car collections is a $2.5 million amazing monster called the Red Kode57. Unveiled in 2016 at the Monterey Car Week, Floyd could not resist the beauty so he quickly ordered for one, becoming the very first owner. The two-seater supercar was built by Ken Okuyama, a Japanese designer of international repute, who contributed to the designing of the Ferrari Enzo and Maserati Quattroporte.

You May Like: Most Expensive Alcoholic Drink in the world at $1.3 million

Floyd Mayweather is obviously one of those ardent car collectors and besides his many supercars, he has each of his mansions decorated with a specific colored fleet of cars- a black fleet in Los Angeles, a silver fleet in Miami, and a white fleet in Las Vegas. When he's not traveling by road, Mayweather makes air trips via his $47 million Gulfstream V private jet.

The star boxer is sure living a life that many of his mates can only dream of. With an amazing career of 50 victories and no single loss, Floyd Mayweather is counted among the world's biggest retired boxing legends. All through his career, his games generated a revenue of $1.67 billion from about 24 million pay-per-view buys, making him one of the most profit-generating pay-per-view attractions of all time, not just in boxing but in any sport. Thus, it is no surprise that Floyd is wealthy, so much so that he goes by the nickname "money".

On the 23rd of December 2019, Forbes published a list of the Highest-Paid Athletes Of The Decade and Floyd Mayweather occupied the number one spot, having made $915 million within the last ten years. This made his earning $115 million more than that of any other athlete and not only that, the boxing champion garnered the huge sum without receiving any salary from any team owner. However, he had smasher television and endorsement deals from big brands like Nike and Adidas. Thus, he can afford as many supercars as he wants without batting an eyelid!

Fact Check: We strive for accuracy and fairness. If you see something that needs updating,