Floyd Mayweather is a retired American pro boxer and current boxing promoter. Mayweather made most of his money from his highly publicized bout against Manny Pacquiao. The world-renowned boxing champ is known for being braggadocios about making more money than most of us would ever make in a lifetime. His net worth is estimated at $400 million.
Floyd Mayweather Net Worth: Brief History
Born Floyd Joy Sinclair, Floyd Mayweather, has always been his passionate about boxing since childhood. He never for once considered pursuing anything else in life. Mayweather attended Ottawa Hills High School but dropped out before graduating. Coming from a poor family, the boxer recalls growing up in a one-bedroom house with no electricity.
His father, Floyd Mayweather Sr. was a welterweight contender, still remembered for fighting Hall of Famer Sugar Ray Leonard. Two of his uncles, Roger Mayweather and Jeff Mayweather, are world-renowned professional boxers, with the former winning two world championships and fighting a number of Hall of Famers including Pernell Whitaker, Julio Cesar Chavez, and Kotsya Tszyu.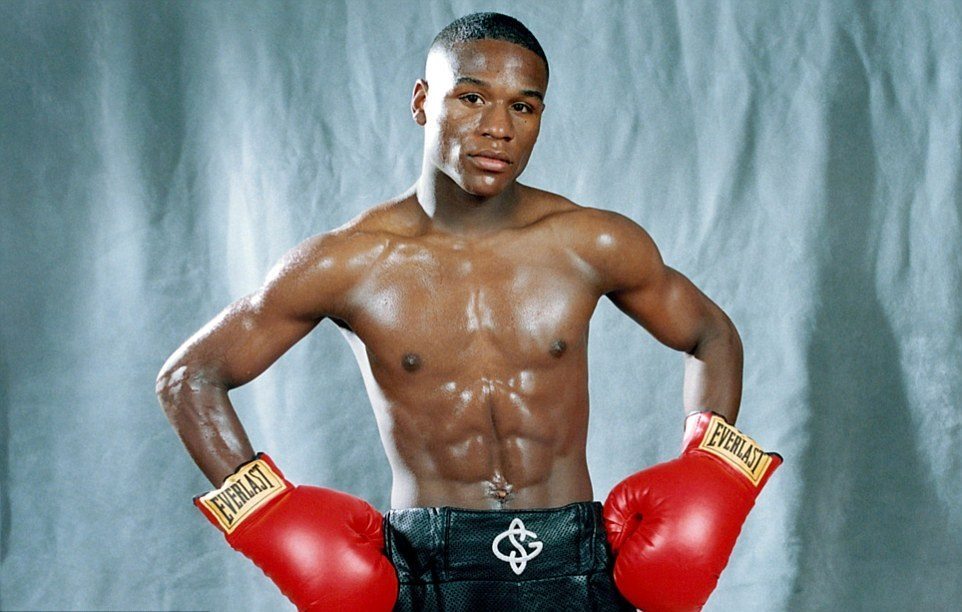 Floyd Mayweather Net Worth: Boxing Exploits
Mayweather is an undefeated professional boxer and a five-division world champion, with 12 world titles and four different lineal championships under his belt. He's also a two-time Fighter of the year, published on Ring Magazine.
In 2007, he won BWAA award (Boxing Writers Association of America) and Best Fighter ESPY Award as the Fighter of the year in 2008, 2010, 2012, 2013 and 2014.
Spike TV recently honoured him with 'The Best Award Ever,' in 2015. He is currently, rated as the 7th greatest pound-for-pound fighter of all time and the greatest in the welterweight category.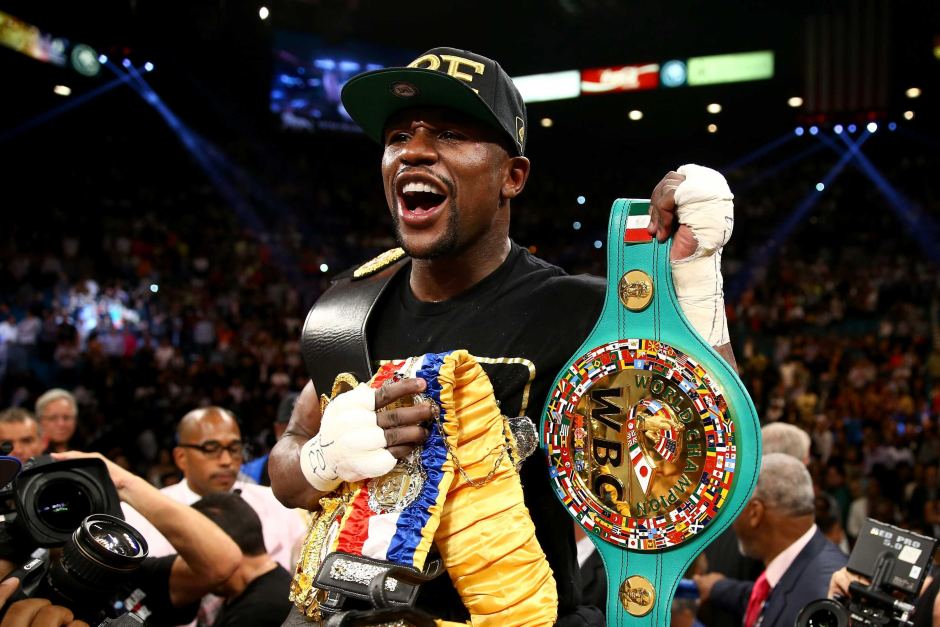 Mayweather is the WBA, WBC and Ring champion. He also boasts of being the WBC Super and WBA and Ring Junior middleweight champion, as well.
See Also: Floyd Mayweather's $4.8 Million HypeRride
Floyd Mayweather Net Worth as the Highest Paid Athlete
Mayweather shattered the athletic world as the highest paid athlete for the years 2012, 2013, 2014, and 2015 as ranked by Forbes.
In 2007, after pulling away from Bob Arum's Top Rank he founded his own boxing promotion agency, the Mayweather promotions,
So far, the biggest cash stream the boxer has ever received was in his 2015 bout with Pacquiao. He was guaranteed a cool $25 million just for showing, and a further pay per view disbursement that should have brought in another $25 million. This, mind you, goes without mentioning the share he took from the $600 million fight purse when he won.
Floyd Mayweather Net Worth After Fighting Manny Pacquiao
No one knows the exact amount he made from his fight against Pacquiao, but going by the figures, the boxer must have left for home with not less than $240 million. This, altogether with the rest of the money he made from other ventures, leaves him netted at $400 million on the very least.
According to ESPN's Dan Rafael, his last fight, against Berto, was to make him at least $32 million whether or NOT he won. Floyd won and made home with twice the cash promised.
See Also: 20 Millionaires Who Went Bankrupt
Floyd Mayweather Net Worth From Endorsement Deals
The King of the Money team, unlike most athletes, isn't too excited about endorsement deals. To ward off potential partners, Money upped his endorsement pay to a whopping $1 million per fight. But It didn't scare brands like Burger King and Swiss watchmaker Hublot who gladly hired the pro boxer. Reebok also came along but was angered after Mayweather took to Instagram to flaunt his Nike collections. Money gladly walked away from the deal.
Floyd Mayweather Net Worth: House, Cars, Private Jets
With a net worth of almost half a billion, Mayweather goes by the self-proclaimed nickname Money Mayweather and prides himself as the leader of The Money Team (TMT). Mayweather is known for his lavish lifestyle. He has a collection of luxury cars worth over $20 million– they include a rare Koenigsegg CCXR Trevita, a $3.5 million Bugatti Veyron a Bugatti Chiron and a host of others.
He owns two private jets named Air Mayweather 1 and 2. His Instagram profile is awash with photos of his expensive toys and even briefcases filled with money. Money in 2015 paid $7.7 million in cash for an ultra modern mansion in Miami. His other real estate holding include a $2.5 million house at the Ritz-Carlton Residences in Los Angeles as well as a $1.5 million crib in Sunny Isles beach. Mayweather owns two diamond wrist watches priced at over $1 million each.
More Interesting Topics: 
bow wow net worth, rick ross net worth, rihanna net worth, ja rule net worth, shaq net worth, most expensive house in the world, gisele bundchen net worth, dmx net worth, french montana net worth, terrell owens net worth, ray j net worth, chris brown net worth, drake bell net worth, plies net worth, ludacris net worth, ellen degeneres net worth, gucci mane net worth, tupac net worth, nick cannon net worth