The Forbes Celebrity 100, 2016 is out. And it's that time of the year when we review how much celebrities took home for entertaining us. This year, the number one spot goes to country turned pop musician Taylor Swift who earned a total $170 million, thanks largely to the outstanding success of her 1989 tour. While that is over double of what she made last year, it is still a far cry from what the 2015 highest earner, Floyd Mayweather took home- $300 million. The now retired pro boxer is obviously still spending from that paycheck. Last year's highest earning couple Taylor and Calvin Harris could have well earned the title this year again but their split gave the crown to Queen B and Jay Z who both garnered a total of $107.5 million, thanks to Bey's controversial Lemonade album. Here's a look at what the top 15 highest earners made between June 2015 and June 2016.
15. Garth Brooks
Total Earnings: $70 million
Garth Brooks came 6th on last year's list with total earnings of $90 million, thanks to his world tour. This year, that same tour has landed him a spot at No 15 with $70 million earnings. Brooks could well be back on next year's list as his tour stands to be extended till next year. It seems the country star is out to make up for lost time.
14. Rihanna
Total Earnings: $75 million
Work crooner earned her second Billboard 200 number 1 album with the release of ANTI. Ironically, ANTI is the lowest selling Billboard number 1 album in history. But Riri doesn't only depend on album sales for livelihood, she endorses top brands like Samsung, Puma, Stance and Dior. Her signature Fenty Puma line of shoes sold out like hot cakes. Her Anti World Tour which kicked off in January 2016 has so far grossed $21.9 million.
13. Ellen DeGeneres
Total Earnings: $75 million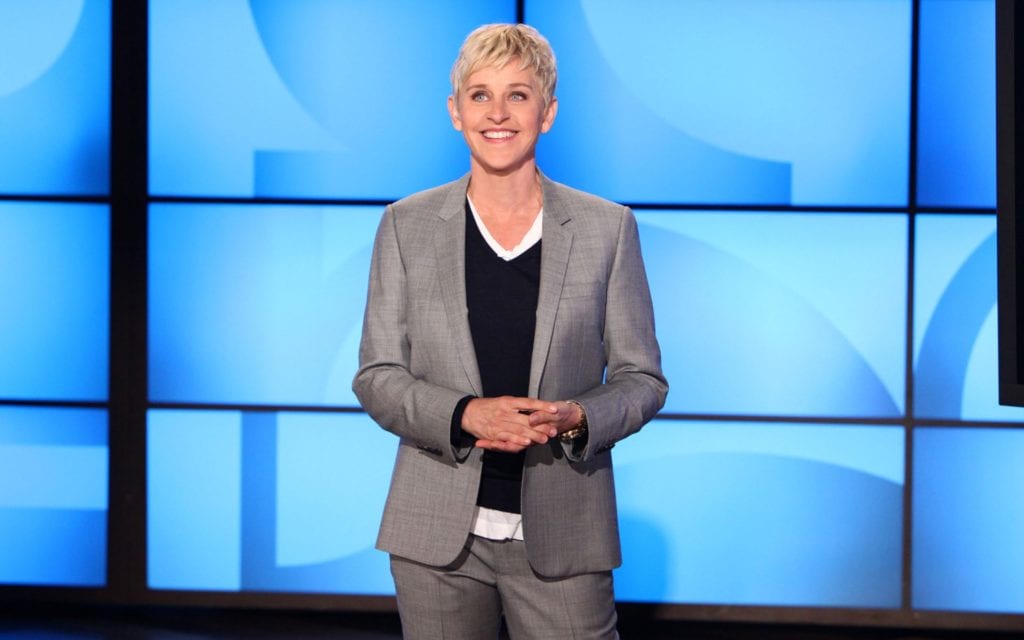 Ellen again made $75 million this year, the same figure she earned last year. Her daytime talk show watched by over 3 million people keeps churning out profits from ads. She further banks from her mobile game Heads Up! which has been downloaded over 25 million times. She has a deal with CoverGirl and also landed a role to voice the titular character in "Finding Dory".
12. Madonna
Total Earnings: $76.5 million
Madonna is showing no signs of slowing down. Age is clearly not an excuse for Madge. Her Rebel Heart tour which ended in March 2016 grossed $170 million. The Queen of pop have grossed about $1.4 billion pretax from tours throughout her career. A businesswoman in her own right, she banks from her luxury line of apparels and fragrances.
11. LeBron James
Total Earnings: $77 million
LeBron James helped the Cavs to overcome the Steph Curry-led Warriors to win the 2016 NBA championship title. The Cavs must be grateful to LeBron, it is their first title in over four decades. It won't come as a surprise to see them over him a record contract ahead of next season. The most lucrative of his endorsement deals is his lifetime deal with Nike, the first ever in the company's history. LeBron has been described as a shrewd entrepreneur, his business ventures include SpringHill Production and Uninterrupted. King James has also added acting to his repertoire. He is set to star in the sequel of Michael Jordan's Space Jam.
10. Rush Limbaugh
Total Earnings: $79 million
The Radio host will be renewing his contract with the U.S media come July 2016. The political talk show have been having a swell time with the election season incorporating cartoon candidates.
9. Adele
Total Earnings: $80.5 million
Hello! I was wondering if you knew that $80.5 million is the highest paycheck Adele has earned in her career. Her 25 album released in 2015 after a three year break, broke records as it is so typical of her albums. 25 was 2015's best-selling album as it broke first week sales record both in the UK and US. Her Adele Live tour 2016 scheduled to end in November 2016 has so far grossed $22 million.  Her current net worth is estimated at £85 million.
8. Lionel Messi
Total Earnings: $81.5 million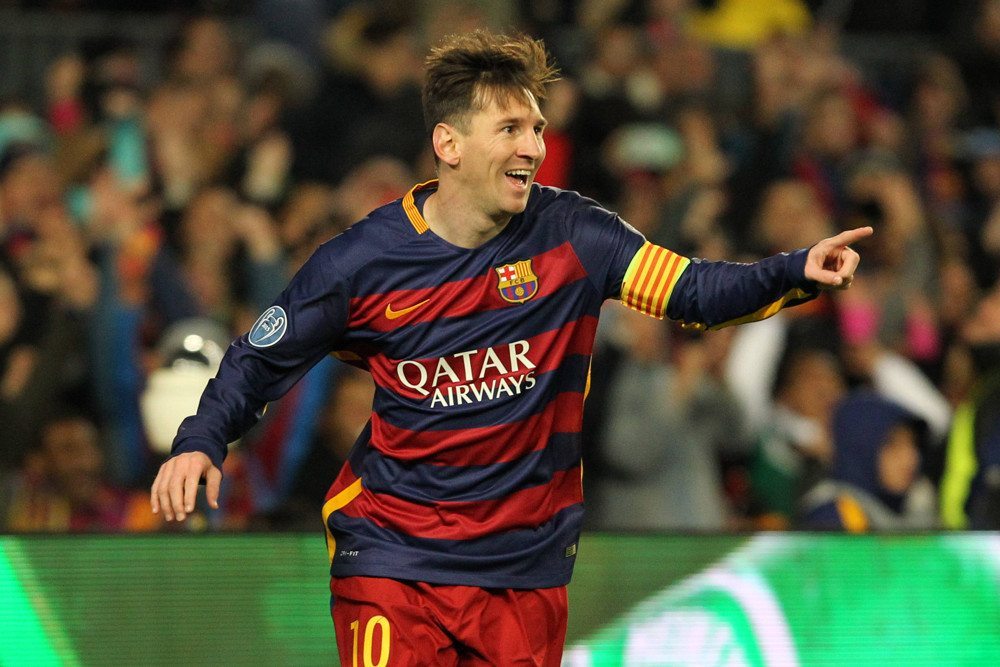 The five time and current Ballon d'Or winner continues to rake in millions for his numerous achievements with the 2014/2015 treble winning side, Barcelona. Messi's most lucrative endorsement is with Adidas which pays him around $10 million annually. His other endorsements are with Gatorade, Huawei, EA, Tata Motors and Gillette. Messi was sentenced to 21 months in prison in 2016 following a tax fraud charge. It has been hugely speculated that the Argentine star would serve the time as probation rather than in a jumpsuit.
7. Howard Stern
Total Earnings: $85 million
Sterns's feud with Sirius XM Radio seemed to have been settled as the inked a fresh 8-digit, 5-year deal with them. The deal includes a new app for his show as well as a video streaming.
6. Kevin Hart
Total Earnings: $87.5 million
Judging by the rate at which Hart tours, one could mistake him for a musician. But Hart is having a swell time cracking the ribs of people packed in stadiums and arenas. Each of the over 100 stops in the past year have grossed at least $1 million. Forbes reveals Hart is the only comedian to earn more than Jerry Seinfeld. Like Adele, it is the highest paycheck of his career.
5. Cristiano Ronaldo
Total Earnings: $88 million
Ronaldo led his Spanish side Real Madrid to a record 11 UEFA Champion league title. His contract with the club worth $50 million per year extends till 2018. His plethora of social media followers only increases his off pitch earnings. Ronaldo is Nike's highest paid endorser in soccer. He also endorses Monster headphones, Tag Heuer, and Sacoor Brothers suits. His CR7 line frequently churns out substantial income while his hotels are currently under construction.
4. Dr. Phil McGraw
Total Earnings: $88 million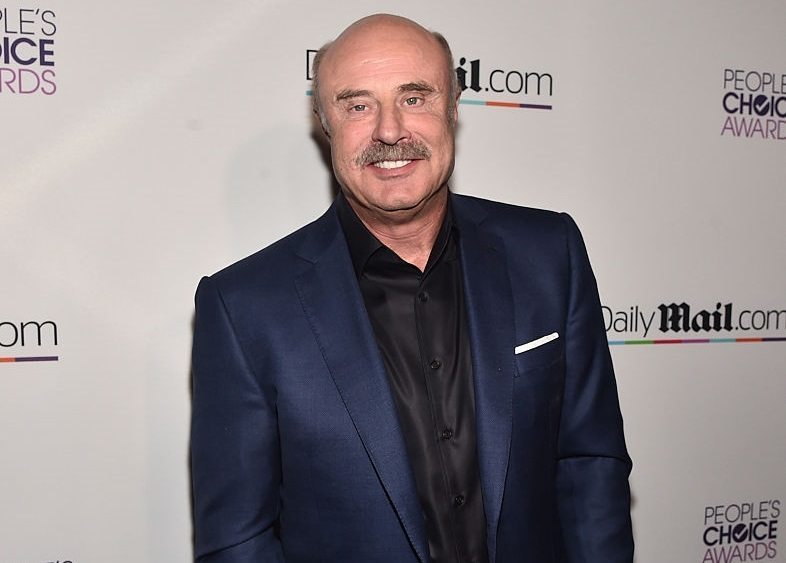 One of Oprah's proteges, Dr Phil mints from his namesake CBS talk show and a mobile app "Doctor on Demand". He is also an executive producer on medical talk show "The Doctors". The American Psychologists endorses AstraZaneca and AARP.
3. James Patterson
Total Earnings: $95 million
James Patterson is again the world's highest earning author. On average, he pens a dozen books each year with coauthors. Last year, he inked a deal with CBS for the adaptation of two of his books "The Thomas Berryman Number" and "Zoo" into TV Shows. The later premiered on CBS on June 30, 2015.
2. One Direction
Total Earnings: $110 million
Despite their hiatus, One Direction again emerged the highest-paid boy band in the world, thanks to their 2015 On The Road Tour which ended in October and grossed $208 million.
1. Taylor Swift
Total Earnings: $170 million
Taylor Swift's 1989 World Tour grossed $200 million in North America which easily broke the continent's Rolling Stones touring record. That figure brings the total gross of her latest tour to over $250 million. Taylor bolsters her touring and album sales by endorsing brands like Apple, Diet Coke and Keds.

See Also: Top 30 Highest Paid Celebrities 2015

Fact Check: We strive for accuracy and fairness. If you see something that needs updating,