Jessica Nigri is a well-known American cosplayer. For the benefit of those who don't know, Cosplay is derived from the words costume and play. Costume play is a special type of performance art that involves persons often referred to as cosplayers dress up in different costumes and attire in the bid to represent a particular character. Nigri began cosplaying in 2009 but it was her Sexy Pikachu, a costume she wore to the San Diego Comic-Con International in California that brought her into the limelight owing to the attention it gathered on the internet. Since then, she has worked hard to master the art, continues to grow in that field, and has built a net worth of $1 million.
Aside from cosplaying, the talented Jessica is also involved in many other income-generating activities such as voice acting, YouTube entertainments, and promotional modeling. Her modeling career began as far back as 2012 when she landed her first modeling gig. Ever since then, she has modeled for several comic book series and video game franchises.
Many of Jessica's fans and cosplay enthusiasts have wondered how much wealth the widely acclaimed cosplayer has been able to gather for herself. Many have also wondered if it is just cosplaying that fetches money for her or if she is involved in other money-making ventures. Analyzed below are how Nigri makes her money as well as her overall net worth below.
Her Net Worth
The internet and TV star is believed to have a net worth of around $1 million. This amount is likely to grow as time goes on, given how committed she has been at her endeavor.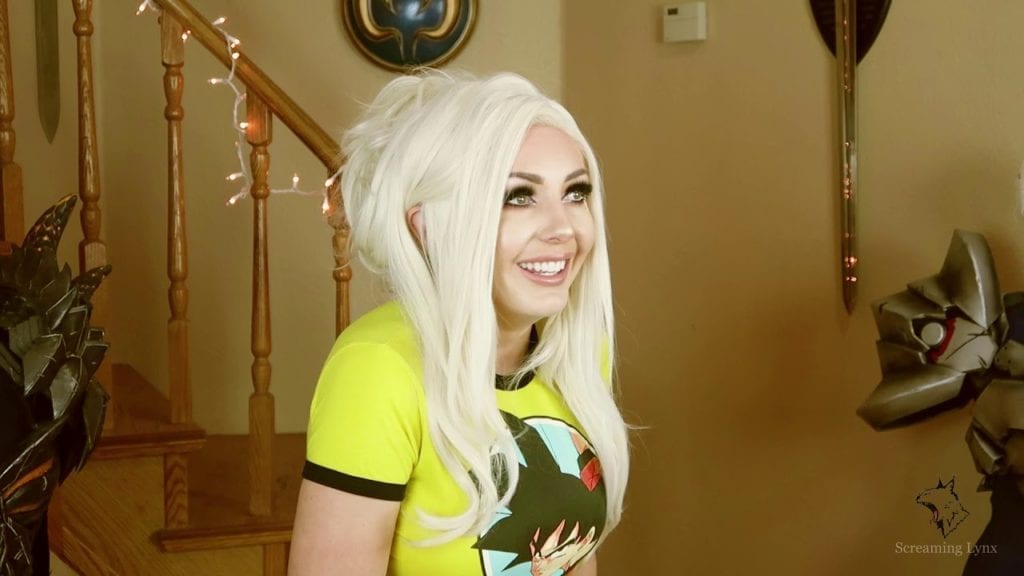 Like many super-talented stars, Jessica has created different means through which money flows into her account. The breakdown of how much the star makes yearly is unavailable to us at this time but below are a few ways she has built her fortune over the years.
How Jessica Nigri Earns Her Money
Cosplay Activities
Well, you guessed right, cosplaying is largely responsible for a significant portion of the overall net worth. There is proof that cosplayers earn up to $ 125,000 yearly basically from attending conventions and prints sales. This tells us that as one of the best cosplayers out there, Jessica earns big given the work she has done. In 2011, the American celebrity cosplayed the character of Anya Stroud from Gears of War 3 as a promotional gig for GameStop and Microsoft. The exact amount she was paid for doing the game promotion was not made public but be rest assured it was worth her time.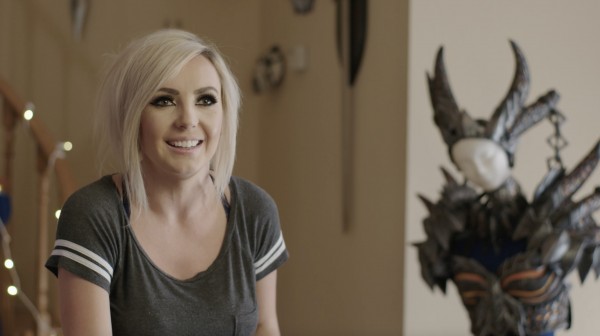 She Makes Money From YouTube and Patreon
Jessica earns money from YouTube, a popular video-sharing platform. As a YouTuber, she creates video content which she publishes on her YouTube channel. Nigri has been able to amass quite a huge following on YouTube following the quality of the content she posts on the platform. Jessica's YouTube channel has over 1.2 million subscribers as of now with the number rising daily.
The cosplayer began posting videos in 2008. The viewership on her channel is massive as Nigri has recorded a total of over 80 million views from her videos. The talented YouTuber also does live streaming in which many of her followers tune in to watch her in real-time doing her thing.
An average YouTube gets paid in the region of $2 and $10 for every 1000 monetized views on a video. Daily, Nigri's YouTube channel records about 35,000 views which is equivalent to $52 in cash. If you do the math, the YouTube star earns an average of $19,000 from viewings alone.
Her income stream on YouTube also runs from paid adverts to brand sponsorships. The social media sensation also operates an Instagram account where she boasts of over 4 million followers. With that kind of reach Nigri has on YouTube and Instagram, corporate brands sign endorsement deals with Nigri to help promote their brands.
She also makes money from Patron, a subscription-based platform where creators provide exclusive content for their subscribers at a fee. She has over 2,200 fans on Patron who pay a monthly fee for her content, bringing in between 9,000 and $45,000 every month.
She models for some big brands
Nigri also earns quite a considerable sum from modeling. In 2012, she was hired by Warner Bros. Games as a spokesmodel. She also worked for a Japanese gaming outfit, Kadokawa Games, as a spokesmodel for some of the games the company published. The talented cosplayer also promotes and represents other video games and comic book series.
She also earns from TV commercials and promotions
Jessica has earned a fortune through endorsements and promotion of products. She had been recruited by Zenescope Entertainment to help promote its comic book series titled Grimm Fairy Tales. She also helped promote Knightingail by Crucidel Productions. The talented model has also featured as a spokesmodel and cosplayer for Assassin's Creed game franchise.
The modeling star also makes appearances in television commercials and music videos. In 2013, she did a commercial for KID TV appearing as Vivienne Squall.
Voice Acting
Jessica also does voice acting for some animated web series and films. Notable among them is RWBY where she voices the character of Cinder Fall. Her other film and television voice performances include Red vs. Blue and Super Sonico: The Animation.