The influential conservative radio host, Rush Limbaugh
has died
from complications of lung cancer, this was announced on his radio show Wednesday 17 February 2021 by his wife Kathryn. He was 70 years old.
Before his death, Rush Limbaugh was undoubtedly one of the most controversial people on the radio. The American talk radio show host and conservative political commentator was the host of the eponymous talk radio show, The Rush Limbaugh Show, which has over 15 million weekly listeners.
With him having the most listened to radio show in America, it is no surprise that he became one of America's highest-paid media personalities, with a reported income of $87 million in 2019.
The American radio personality, conservative political commentator and author Rush Limbaugh had an estimated net worth of $600 million
| Net Worth: | $600 Million |
| --- | --- |
| Age/Date of Birth: | January 12, 1951 - February 17, 2021 (70 Years) |
| Height: | N/A |
| Ethnicity/Race: | White |
| Nationality: | American |
| Wife or Girlfriend: | Michelle Sixta (m. 1983; div. 1990) Marta Fitzgerald (m. 1994; div. 2004) |
| Parents: | Rush Hudson Limbaugh Jr. and Mildred Carolyn (née Armstrong) Limbaugh |
Outside the success he has enjoyed in his career, the radio icon has struggled to replicate this in his personal life as he was in his fourth marriage before his death following Stage IV cancer diagnosis, having been divorced three times in the past.
A Comprehensive Look at Rush Limbaugh's Failed Marriages
First Marriage to Roxy Maxine McNeely
The radio host's first marriage was to Roxy Maxine McNeely from 1977 to 1980. He got acquainted with her through a blind date in 1976. She was then the sales secretary of WHB, a Kansas City radio station. Prior to their blind date, McNeely lived in New York City for seven years but relocated to Kansas City to look after her mother whose health was deteriorating at the time. Her job at WHB was her first gig in town.
Recalling their first date, McNeely said Limbaugh was a lot of fun as he talked the entire evening, cracking loads of funny New York jokes because of her stint in New York. The couple then moved on to seal their love with a nuptial bond at the Centenary United Methodist Church in Cape Girardeau, Missouri on September 24, 1977. Soon after the wedding, they purchased a house in Overland Park, Kansas City.
At the time of their marriage, Rush Limbaugh was working as the public relations executive for the Kansas City Royals baseball team but was dissatisfied with the job because of his love for radio. This, with the impact of his father who wanted him to amount to something in life, subjected his marriage to enormous pressure.
After being married for almost three years, the couple decided to end the marriage amicably. This prompted McNeely to file for divorce in March 1980, citing incompatibility as the reason. The divorce was granted in Olathe courtroom at the District Court of Johnson County in Kansas on the 10th of July, 1980.
Following the separation, McNeely famously said that she did not see Limbaugh getting married and having kids in the future because he devotes so much time and energy to his career, and nothing is left for anyone else.
Second Marriage to Michelle Sixta
While still working with the Kansas City Royals, Rush Limbaugh met his second wife, Michelle Sixta, who was a graphic-arts student at Central Missouri State University. She also worked as a Kansas City Royals Stadium Club usherette.
On one fateful day, Limbaugh asked his secretary Louise Adams whether her daughter Suzy, who was an usherette and Michelle's roommate, would like to come from Warrensburg to witness his working capabilities. Amazingly, his relationship with Michelle started that evening as Suzy brought her along with her.
While they were dating, Michelle only got to see Limbaugh on weekends and on weekdays when she ushered at games because of her studies. Nonetheless, the lovebirds exchanged marital vows in 1983 at the Royals' Stadium club in the presence of about fifty friends and family members. He was ten years older than her at the time of the marriage.
The marriage appeared to be made in heaven when it began, however, problems began to develop after Limbaugh started working as a radio host in Sacramento. He also did not allow Michelle to advance in her career which she craved so much. All these, together with Limbaugh's housebound ways and egocentricity made the marriage unbearable for Michelle who then wanted out and they divorced in 1990.
Third Marriage to Marta Fitzgerald
In the same year he divorced his second wife, Rush Limbaugh got acquainted with Marta Fitzgerald, an aerobics tutor and two-time divorcee with two children, through the online service provider, CompuServe.
It all began when Marta sought advice from Limbaugh on how to reason with a professor who is not a fan of Reagan. Consequently, Limbaugh's snub prompted Marta to write a furious letter to him in which she called him a pompous fellow and surprisingly, he responded. They later became friends before they began to develop feelings for each other.
The two solemnized their union on May 27th, 1994, at the house of the US Supreme Court Justice Clarence Thomas, who officiated the wedding. Nevertheless, the marriage hit the rocks after ten years as Limbaugh announced their split on June 11th, 2004 on air. The divorce was finalized in December 2004.
Details About the Radio Icon's Latest Marriage To Kathryn Rogers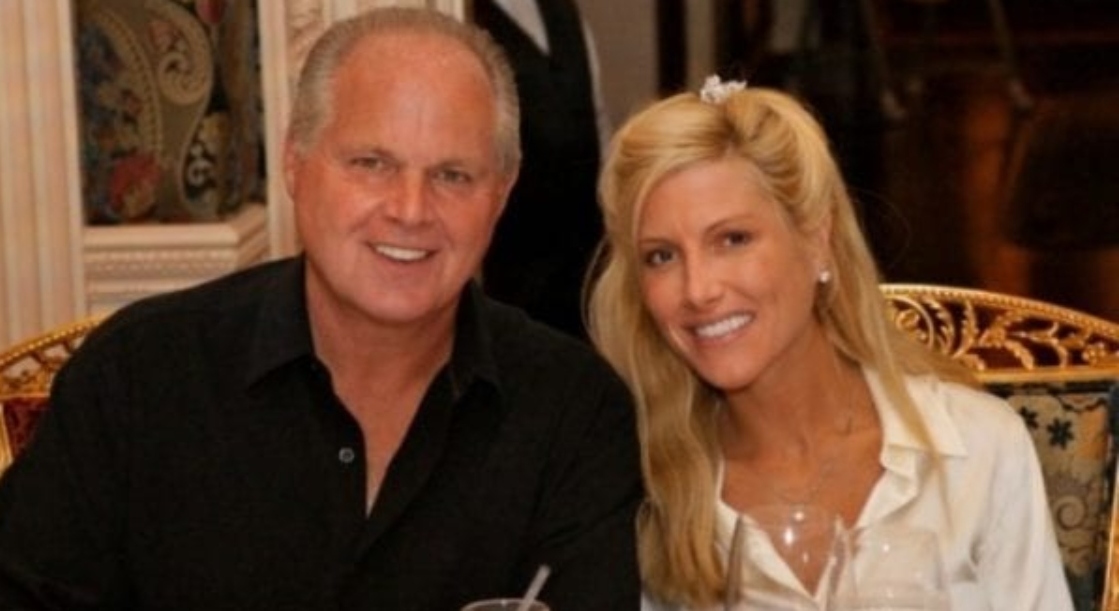 After three failed marriages, Rush Limbaugh did not give up on the institution of marriage as he married Kathryn Rogers, an event planner who was 26 years younger than him, in 2010. The duo first met in 2004 during a charity golf tournament that was planned by Kathryn. He was still married then but they continued to be friends until 2007 when they started dating.
The couple tied the knot on June 5th, 2010, in a sumptuous ceremony held at Breakers Hotel, Palm Beach, Florida. The event was attended by 400 guests, who were entertained by singer Elton John. The music legend was reportedly paid $1 million for his live performance.
Why Rush Limbaugh's Fourth Marriage Might Be His Last One
In 2017, someone with knowledge of what was going on alleged that Kathryn was having an affair with younger men, including a married man and some athletes. This instigated divorce rumors as the eminent radio host stopped his wife from using their private jet. Also, it allegedly led Limbaugh to hire a team of private investigators in order to build a case for a divorce.
Interestingly, this did not eventually pan out as it was understood that the couple did not sign a prenuptial agreement. A divorce would have entitled Kathryn to a larger stake of Limbaugh's enormous wealth. It is believed that because of this, Limbaugh did not go ahead with his plans to divorce her as the two were still married even though they do not live together.
Authoritative sources have disclosed that Limbaugh was living in Palm Beach while Kathryn spends most of her time with her mother in luxury hotels in Boston and New York.
How He Acquired His Wealth in Media
At the age of 8, Rush Limbaugh's eyes were already set on a career in radio. In high school, he worked as a disc jockey under the moniker, Rusty Sharpe. His first job was then at KGMO radio station which was co-owned by his father.
After graduating from high school in 1969, Limbaugh wanted to go-ahead to pursue a radio career but his father, who was an attorney, strongly opposed this and asked that he instead goes to college. Limbaugh went on to attend Southeast Missouri State University. He, however, could not manage more than a year at the institution and so he dropped out in 1971.
After leaving school, he began pursuing his radio career but success didn't come as easy as he had thought. He was fired at least twice for controversial comments before he gave up on radio in 1979 and began working as a promoter for the Kansas City Royals baseball team.
In 1984, Rush Limbaugh returned to his passion and gradually made his way up the ranks. After earning his stripes as one of Sacramento's top radio host at KFBK, he landed his big break in 1988 when his eponymous talk show earned national syndication.
Despite his extreme far-right comments which are often met with criticisms, Limbaugh's show enjoyed exponential growth. Subsequently, he became the majority owner of the show's rights. In 2001, he signed a 7-year contract worth $250 million which saw his annual earnings skyrocket to not less than $30 million. In the final year of the contract in 2007, his earnings were estimated at $33 million.
Limbaugh made headlines in 2008 when he signed an 8-year contract extension worth $400 million that also included a signing bonus of $100 million. The new deal made him the highest-paid personality on terrestrial radio.
In 2016, the year when the contract was due, Forbes estimated that Limbaugh earned a pre-tax income of $79 million, making him the 10th highest-paid celebrity in America.
Limbaugh's show as of 2017 is syndicated by Premiere Radio Networks, a division of iHeartMedia. News of his 4-year contract extension surfaced in 2016 without the usual accompanying value. This opened the doors to multiple speculations by mainstream media outlets and experts. However, it has been reported that the radio icon pocketed a staggering $85 million from June 2016 to June 2019 as an annual salary which included bonuses and personal appearances.
On January 5th, 2020, it was reported that he renewed his contract, however, details of the new deal are still unknown.
How He Spends His Money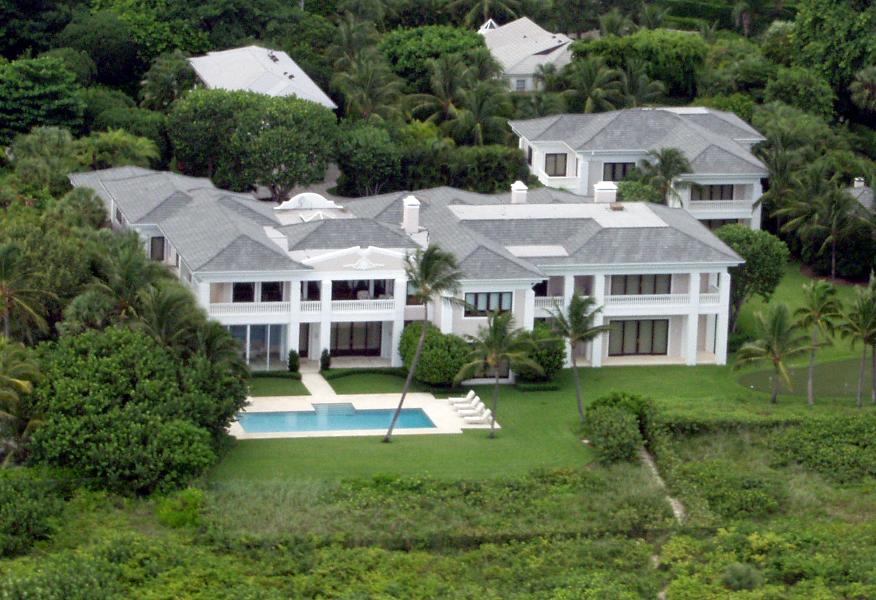 One notable thing Rush Limbaugh has spent his money on is his residence. The radio icon until his death lived on a beachfront mansion in Palm Beach, Florida. While he bought the house which measures 31,761 sq ft and includes 9 bedrooms and 11 bathrooms in 1998 for about $4 million, it is now valued at over $40 million thanks to the extensive work he has done on it. It is from here that The Rush Limbaugh Show was broadcast to over 600 affiliates across America.
The cigar aficionado also owns a $3 million penthouse on Fifth Avenue in Manhattan. In 2008, he revealed the cost of his Gulfstream G550 private jet to be $54 million. He also owns a number of luxury cars, including a black Maybach 57S valued at almost half a million dollars.
Rush Limbaugh, the monumentally influential media icon and the fiery conservative radio host who transformed talk radio and political discourse in his decades, helping shape the modern-day Republican Party, died at age 70 after battling with lung cancer as announced by his wife.
 "Losing a loved one is terribly difficult, even more so when that loved one is larger than life, Rush will forever be the greatest of all time."
Kathryn Rogers
"Rush was an extraordinary man," she said. "A gentle giant. Brilliant, quick-witted, genuinely kind. Extremely generous. Passionate. Courageous. And the hardest working person I know."
Profile Summary
First Name:
Rush
Last Name:
Limbaugh III
Also Known As:

N/A
Sex/Gender:

Male
Profession:

Radio host, political commentator
Famous For:
Being the host of his radio show The Rush Limbaugh Show
Colleges/Universities Attended:

Southeast Missouri State University
Educational Qualifications:

Dropped out
Religion:

N/A
Birthday & Zodiac

Age/Date of Birth:

January 12, 1951 - February 17, 2021 (70 Years)
Zodiac Sign:
Capricorn
Birth Place:

Cape Girardeau, Missouri
Nationality:
American
Ethnicity/Race:

White
Country of Residence:

USA
Physical Attributes

Height:

N/A
Weight:

N/A
Eye Colour:

Brown
Hair Color:

Grey
Other Body Measurements:

N/A
Relationships

Marital Status:

Married
Spouse/Partner:

Kathryn Rogers (m. 2010). He was formerly married to Roxy Maxine McNeely
(m. 1977; div. 1980)
Michelle Sixta (m. 1983; div. 1990) Marta Fitzgerald (m. 1994; div. 2004)
Family and Relatives

Father:

Rush Hudson Limbaugh Jr.
Mother:
Mildred Carolyn (née Armstrong) Limbaugh
Children:

N/A
Siblings:
David Limbaugh
Other Relatives:

N/A
Net Worth
Estimated Net Worth:

$600 Million

Salary:
He earned an annual salary $85 million from June 2016 to June 2019 and this included
bonuses and personal appearances.

Source of Wealth:

Radio career, television appearances