2020 saw the coronavirus wreak havoc on several aspects of life. From politics to the economy and the entertainment industry, no one was spared the adverse effects of the novel virus which took the world by surprise. Another sector that also suffered from the impact of the disease was the sporting world. Several prime events, such as the Euro Championships as well as the summer Olympics, were postponed or outrightly cancelled. These postponements and cancellations affected the annual earnings of most sports stars thus resulting in a massive shakeup on the list of the highest-paid athletes in the world in 2020. Sportsmen who relied on salaries faced a downward trend while those who majorly make money from endorsement deals smiled to the bank. Without further ado, here is the list of the 20 highest-paid athletes.
20. Deontay Wilder
Prize Money: $46 million
Endorsements: $500,000
Total Earnings: $46.5 million
Deontay Wilder may have suffered a crushing defeat to Tyson Fury in February 2020 but that does not stop him from emerging as one of the highest-paid athletes in the world. Before that defeat, which saw the America boxer lose his long-held WBC heavyweight title, Wilder had held sway for several years accumulating 42 victories and 1 draw. Many had yearned for him to go head to head with Anthony Joshua for a possible unification bout but that dream has been put on hold for now. Meanwhile, the Alabama-based pugilist still pocketed about $25 million from the Fury debacle, thus contributing to his total earnings for the period under review.
19. Anthony Joshua
Prize Money: $36 million
Endorsements: $11 million
Total Earnings: $47 million
Another pugilist that enters the ranks of the highest-paid athletes in the world for 2020 is Anthony Joshua. Following his embarrassing loss and subsequent redemption against Andy Ruiz Jr in 2019, Joshua has focused on taking his career to the next level. Alongside his promoter Eddie Hearn, he gained an eight-year deal worth a massive $1 billion with streaming service, DAZN. He has also scored sponsorship deals with several companies dealing in perfumes, cars, and sporting gear. His victorious rematch against Ruiz Jr also fetched him an impressive $35 million.
18. Giannis Antetokounmpo
Salary: $19.6 million
Endorsements: $28 million
Total Earnings: $47.6 million
Most of the entrants on our list so far have made more from salaries and winnings than endorsements but Giannis Antetokounmpo marks a departure from that pattern. The NBA star, who is popularly known as the Greek Freak, has mesmerized fans with his performance for four straight years now. In 2019, he landed the coveted title of MVP even though his team fell short of winning the NBA trophy. All this has made the Greek Freak a magnet for brands and he has scored juicy deals with the likes of Nike, Hulu, and 2k Sports.
17. James Harden
Salary: 28.8 million
Endorsements: $19 million
Total Earnings: $47.8 million
Just like Giannis, James Harden is another basketball star who is yet to win an NBA trophy but is so good at what he does that he has received MVP honors. His brilliance has equally made him the toast of several brands and as such, the man that is popularly known as the beard is pulling in big bucks from that avenue. He has juicy partnerships with several brands including a $200 million, 13-year deal with Adidas. Back to the field of play, Harden has remained loyal to the Houston Rockets and the franchise has gone on to reward him with an annual salary of about $28 million each year.
16. Conor McGregor
Prize Money: $32 million
Endorsements: $16 million
Total Earnings: $48 million
Love him or hate him, there is no denying the fact that Conor McGregor is one of the most colorful sportsmen in the world. He is also a talented mixed martial artist who has won 22 out of 26 bouts, with about 4 losses to date. The Irish fighter has made history as the first person in UFC to hold titles in two weight divisions; featherweight and lightweight, and all these have propelled him beyond the UFC world. In 2017, he embarked on a much-publicized boxing bout with Floyd Mayweather Jr which fetched him a paycheque of about $130 million even though he lost.
15. Jared Goff
Salary: $47 million
Endorsements: $2 million
Total Earnings: $49 million
The first NFL star that makes an appearance on the list of the highest-paid athletes in the world in 2020 is Los Angeles Rams quarterback, Jared Goff. Goff is only a four-year veteran of the league but he has already taken his team to the Super Bowl finals. He has also accumulated numerous individual accolades and the Rams know that they have a phenomenon on their hands. They, therefore, had no hesitation about giving the player an improved four–year contract worth $134 million in 2019. This contract will pay him an average of $33 million per annum with $25 million in signing bonuses. Endorsement wise, the mercurial Goff is associated with the likes of Pizza Hut, Red Bull, and Banana Republic.
14. Rory McIlroy
Prize Money: $22 million
Endorsements: $30 million
Total Earnings: $52 million
Rory McIlroy may no longer be the wonder kid of golf but he continues to make an impact on the sport. On the golf course, he has returned to the top of the world rankings and won the Tour Championship and FedEx Cup. Off the course, he has nabbed deals with several brands including the likes of Nike (a 10-year deal worth $200 million) and TaylorMade3 (a 10-year deal worth $100 million). All this sees the Northern Irishman pull in about $52 million for the year under review.
13. Lewis Hamilton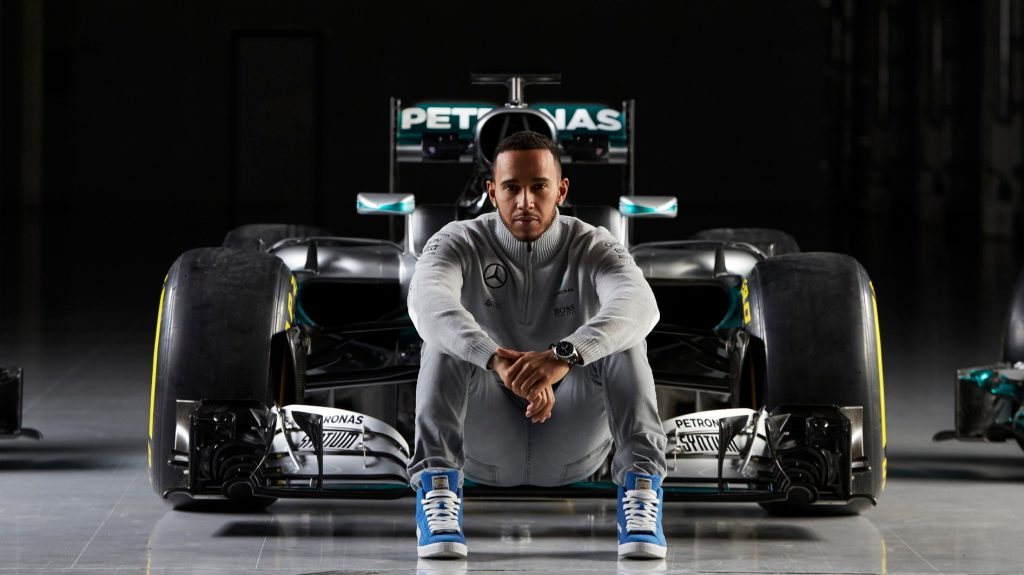 Prize Money: $42 million
Endorsements: $12 million
Total Earnings: 54 million
The only Formula One star who joins the ranks of the highest-paid athletes in the world for 2020 is Lewis Hamilton and this does not come as a surprise given the unprecedented feats that the Mercedes driver has recorded. Hamilton has won about six championships, the second-most in the history of the sport, and many are tipping him to go ahead and win two more to surpass the great Michael Schumacher. As we wait for that to happen, the British driver continues to make money from his prize winnings and endorsement deals with the likes of the popular racing game company, Gran Turismo Sport.
12. Russell Westbrook
Salary: $29 million
Endorsements: $27 million
Total Earnings: $56 million
It won't be an exaggeration to describe Russell Westbrook as one of the best things to ever happen to the NBA. In a mercurial career spanning 12 years, the point guard has led the league in scoring on two occasions. He has also emerged assists leader twice and is the second player in NBA history to average a triple-double for a season. All these feats have not gone unrewarded as the Rockets star presently holds the most valuable contract in the NBA, a five-year deal worth $207 million. He has also scored several endorsements and is a savvy businessman as well, establishing five car dealerships.
11. Tyson Fury
Prize Money: $50 million
Endorsements: $7 million
Total Earnings: $57 million
You do not need to be a boxing fan to know who Tyson Fury is. The British boxer is one of the most flamboyant athletes in the world. From his epic interviews to belting out love songs for his wife in the ring, Fury is the ultimate showman and he doesn't bother hiding it. He also has the skills to back up his showmanship and has so far won two heavyweight titles. His latest title came in February 2020 after he defeated American boxer, Deontay Wilder, to pick up the WBC title. While his opponent was busy blaming everything but himself for the loss, Fury was smiling to the bank with $26 million which contributed to his total earnings of $57 million for the year under review.
10. Carson Wentz
Salary: $55.1 million
Endorsements: $4 million
Total Earnings: $59.1 million
Much like Jared Goff, Carson Wentz is another four-year veteran of the NFL who has gone on to impress massively and is, therefore, reaping the financial rewards. The Philadelphia Eagles quarterback joined the NFL in 2016 and made a massive contribution as his team reached the Super Bowl LII final the next season. He, however, sustained an injury which made him miss the game itself but his teammates still rallied and won the championship. Armed with his Super Bowl Ring, Wentz has gone on to score endorsements with companies such as Amazon, Bobcat, and Sanford Health. The Eagles also tied him down with a four-year deal worth $128 million in June 2019.
9. Kirk Cousins
Salary: $58 million
Endorsements: $2.5 million
Total Earnings: $60.5 million
Occupying the ninth spot on the list of the highest-paid athletes in the world for 2020 is NFL quarterback, Kirk Cousins. Cousins may not be an endorsement magnate like other persons on this list but the mercurial career he has had, featuring multiple records and accolades, ensures that he is adequately rewarded by the teams he has played for. For instance, in 2018, he signed a fully-guaranteed three-year contract with the Minnesota Vikings worth $84 million. The contract paid him an average of $28 million and made him the highest-paid person in the NFL at that time.
8. Tiger Woods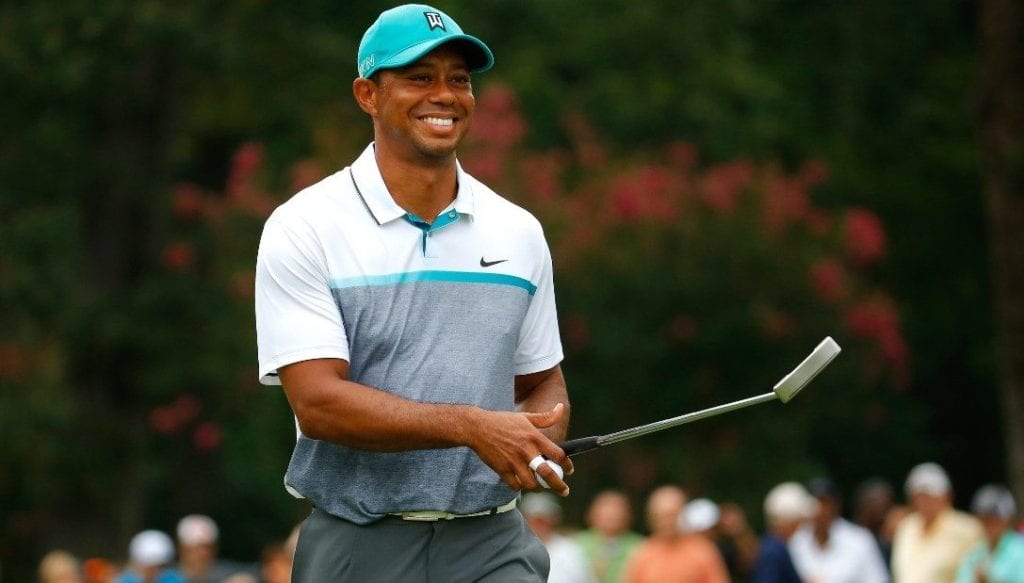 Prize Money: $2.3 million
Endorsements: $60 million
Total Earnings: $62.3 million
Tiger Woods has accumulated various nicknames in the course of his brilliant career and the latest one should be the comeback kid. Back in 2010, the golfing great suffered a major personal scandal and lost most of his endorsement deals. He also faced lingering injuries but refused to back down. Woods embarked on rehabilitation and completed his comeback when he won the 2019 Masters. Since then, the sponsors have come rushing back and the golfer pulled in about $60 million from endorsements alone this year, the joint 2nd-highest by anybody on this list.
7. Kevin Durant
Salary: $28.9 million
Endorsements: $35 million
Total Earnings: $63.9 million
The Brooklyn Nets' small forward is the youngest scoring leader in NBA's history with four scoring titles in his career already. He makes more money off the hardwood thanks to various lucrative endorsement deals which includes a 10-year contract with Nike worth $300 million. In collaboration with Foot Locker and Neff, Kevin Durant owns a line of underwear. He also endorses Beats, Sonic and Sparkling Ice.
6. Steph Curry
Salary: $30.4 million
Endorsements: $44 million
Total Earnings: $74.4 million
Steph Curry has been hailed as the greatest shooter in NBA history and he has the accolades to back up that claim. The Golden State Warriors star has won three NBA championships and has emerged MVP twice. He has also received multiple all-star honors as well as other awards. Off the court, Curry is the first NBA player to get a contract worth $200 million. He has also scored multiple endorsements and is a businessman with interests in film production, tech, and other areas.
5. LeBron James
Salary: $28.2 million
Endorsements: $60 million
Total Earnings: $88.2 million
Lebron's biggest endorsement is his lifetime contract with Nike worth over $300 million. The Lakers player is the only athlete to sign a lifetime deal with the 44-year-old company. His strategy of signing short term contracts and resigning as a free agent has helped to increase his salary cap. King James is also a shrewd entrepreneur and owns two media companies; SpringHill Production and Uninterrupted. He has also featured in some movies and TV series, including the sequel to Michael Jordan's 1996 sports comedy, Space Jam.
4. Neymar
Salary: $70.5 million
Endorsements: $25 million
Total Earnings: $95.5 million
Even those who are not football fans know of Neymar and this is courtesy of a sensational $263 million deal which saw him leave Spanish giants Barcelona for perennial French champions, Paris Saint-German, in 2017. The move caused a major uproar as it was the largest ever in the world of football. There were also controversies as the Spanish side was unwilling to let go of the player. They however had no choice in the matter and Neymar has since made his home in the French capital. The player earns as much as $70.5 million in salaries, which combined with his $25 million earnings in endorsements, makes him the third highest-paid athlete in the world for 2020.
3. Lionel Messi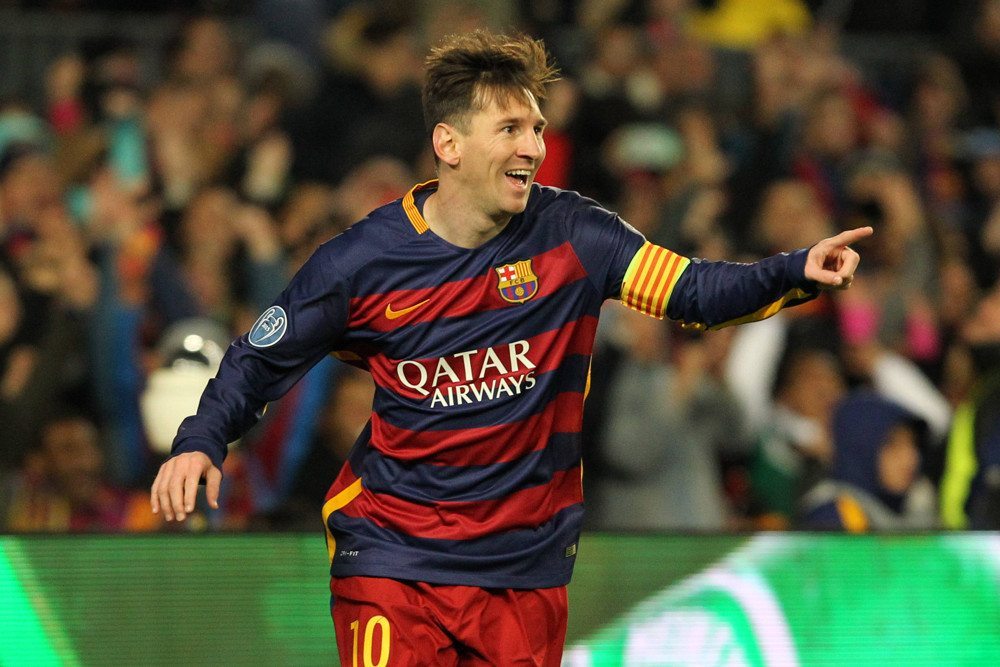 Salary: $72 million
Endorsements: $32 million
Total Earnings: $104 million
Messi's detractors will often point to his pint-sized nature when castigating him but the truth remains that there is nothing small about what this player has achieved in the world of football. On the field of play, the Barcelona star has won multiple champions league titles and a record six Ballon d'Or awards. Off the field of play, Messi has scored endorsement deals with various companies. This is despite his reticent nature which means that he is not quite as flamboyant as his arch-rival, Cristiano Ronaldo.
2. Cristiano Ronaldo
Salary: $60 million
Endorsements: $45 million
Total Earnings: $105 million
Talking about arch-rivals, Messi's nemesis Cristiano Ronaldo narrowly pips him to the 2nd spot on the list of the highest-paid athletes in the world for 2020 with total earnings of $105 million. The Portuguese striker received $60 million in salary and bonuses. His plethora of social media followers only increases his off-pitch earnings. Ronaldo is Nike's highest-paid endorser in soccer. He also endorses Monster headphones, Tag Heuer, and Sacoor Brothers suits. His CR7 line frequently churns out substantial income while his hotels are currently under construction.
1. Roger Federer
Prize Money: $6.3 million
Endorsements: $100 million
Total Earnings: $106.3 million
Roger Federer may be getting on in years but he continues to dazzle on the courts although the likes of Djokovic and Nadal have made life difficult for him. Regardless, the Swiss maestro still manages to triumph and has notched a record 100 career titles at the Dubai Tennis Championships in March 2019. Such longevity has made him the toast of many companies and he made as much as $100 million in endorsements in 2020 alone. Combined with a paltry $6 million in winnings, this was enough to propel him to the top of the list for the year.
Summary
Athletes are big earners and here is a quick recap of the top 20 highest-paid sportsmen/women in the world:
1. Roger Federer
2. Cristiano Ronaldo
3. Lionel Messi
4. Neymar
5. LeBron James
6. Steph Curry
7. Kevin Durant
8. Tiger Woods
9. Kirk Cousins
10. Carson Wentz
11. Tyson Fury
12. Russell Westbrook
13. Lewis Hamilton
14. Rory McIlroy
15. Jared Goff
16. Conor McGregor
17. James Harden
18. Giannis Antetokounmpo
19. Anthony Joshua
20. Deontay Wilder