There is no gainsaying the fact that the sports world is quite financially rewarding. Even though pro athletes at the lower rungs have to cope with poor wages, it is a different ballgame altogether from the middle rungs to the ranks of the top superstars. These classes of athletes collect basic weekly salaries that can rival the average national yearly income. They also get lucrative performance-linked bonuses as part of their contracts.
Beyond this, sports stars stand to make tens of millions of dollars from endorsement deals with big brands around the world. They can also invest some of their income in several businesses and make even more money for themselves. With all these numerous streams of income, it does not come as a surprise to know that many of our favorite pro athletes are rich beyond our wildest imaginations.
Top 20 Richest Sportsmen in the World 
20. Dale Earnhardt Jr.
Net Worth – $300 Million
Salary – $1 Million
Sports – Car Racing
Age – 49
Height – 6 ft. 0 in
Winner of several prestigious races, including the Daytona 500 and the NASCAR Xfinity Series, Earnhardt is one of the biggest names in stock car racing and he has the riches to show for it. This wealth stems from his prize winnings on the tracks. There are also the savvy business deals that he has gotten involved in over the years.
Earnhardt owns two car dealerships, Chevrolet and GMC Cadillac. There is also his Whiskey River Beer and Wings Restaurant located in North Carolina. The driver is also the owner of a media production company as well as an air filter subscription service known as FilterTime.
19. George Foreman
Net Worth – $300 Million
Salary – $4.5 Million
Sports – Boxing
Age – 74
Height – 6 ft. 3 in
George Foreman may be one of the most recognized boxers ever but he made the lion's chunk of his wealth from advertising grills. After making a comeback in the late 80s, he was approached by a grill-manufacturing company known as Salton Inc. to serve as their spokesman. What would follow was a decades-long partnership in which Foreman's name and face became synonymous with healthy grilling. For his troubles, the two-time Olympic gold medalist received about $200 million over the course of that mutually-beneficial relationship.
18. Greg Norman
Net Worth – $300 Million
Salary – Seven-figure range
Sports – Golf
Age – 68
Height – 6 ft. 0 in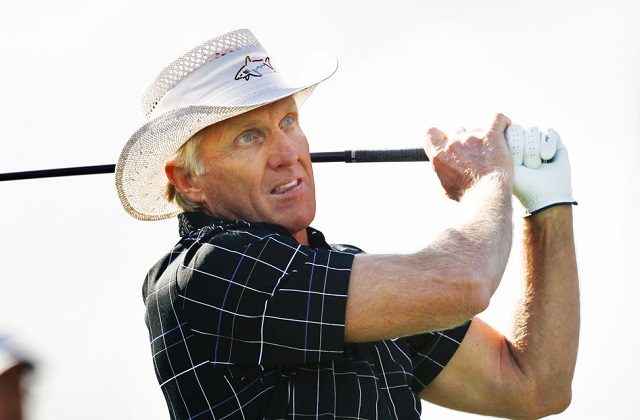 Ace Australian golfer Greg Norman won numerous titles and occupied the No. 1 spot for 331 weeks during his active years. He has now retired and reinvented himself as an entrepreneur. Under the umbrella of his eponymous company is a firm that deals in golf course design, apparel collection, an eyewear company, a fine dining restaurant, a real estate firm, and some wakeboarding complexes. The Greg Norman Company now employs hundreds of people and has an annual revenue running into millions of dollars.
17. Jack Nicklaus
Net Worth – $320 Million
Salary – Seven-figure range
Sports – Golf
Age – 83 
Height – 5 ft. 10 in.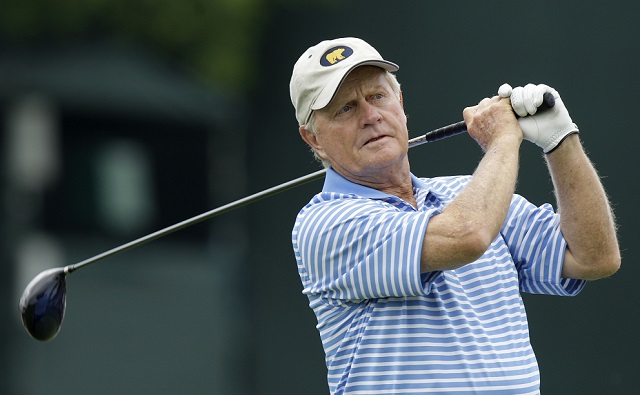 Another golfer who makes it to the list of the richest sportsmen in the world is American star, Jack Nicklaus. Regarded as arguably the greatest golfer of all times, Nicklaus accumulated tens of millions of dollars on the PGA tour in the process of winning 117 professional tourneys. Beyond golf, The Golden Bear, as he is fondly called, has a reputable golf course design company as well as a golf equipment manufacturing company. He has also lent his name and likeness to flavored lemonades from the Arizona Beverage Company as well as three Napa Valley wines.
16. Alex Rodriguez
Net Worth – $350 Million
Salary – 20 Million
Sports – Baseball
Age – 48
Height – 6 ft. 2 in
Only one baseball star ranks amongst the 20 richest sportsmen in the world and it is unsurprisingly A-Rod himself. The legendary shortstop is the holder of two of the largest contracts in MLB history, a 10-year deal worth $252 million and another 10-year deal worth $275 million in 2007. Off the field, Rodriguez has also made money from endorsement deals as well as investments in ventures such as Snapchat. He has stakes in a beer company known as Presidente, a coconut water brand known as Vita Coco, and a fitness studio chain known as TruFusion. He is also the founder of a firm that has $700 million worth of real estate assets.
15. Vince Johnson
Net Worth – $400 Million
Salary – $5 Million
Sports – Baskeball
Age – 67
Height – 6 ft. 2 in
Another sportsman who has successfully transitioned to entrepreneurship and has the riches to show for it is Vince Johnson. This two-time NBA champion is the founder of an automotive company known as Piston Automotive. The company supplies parts and systems to major automakers such as Ford Motor Company and General Motors. Piston Automotive came into existence in 1995 and shows no signs of slowing down nearly three decades later.
14. Phil Mickelson
Net Worth – $400 Million
Salary – $3 Million
Sports – Golf
Age – 53
Height – 6 ft. 3 in
A breakdown of Phil Mickelson's fortune shows that he has won about $92 million on the PGA tour in the course of his two-decade career. The rest now comes from earnings from endorsement deals and bonuses. With regards to endorsement deals, Mickelson easily pocketed about $50 million per annum at the height of his career. His sponsors included the likes of KPMG, ExxonMobil, Rolex, Workday Inc., Callaway Golf, Mizzen+Main, Titleist, Bearing Point, Barclays, Ford, and Enbrel. Mickelson also makes occasional appearances at lesser-known tournaments in exchange for juicy paychecks. He was reportedly paid as much as $3 million to play in the 2019 Saudi International Golf Tournament.
13. Lionel Messi
Net Worth – $400 Million
Salary – $80 Million (annually)
Sports – Soccer
Age – 36
Height – 5 ft. 7 in
The Argentine great recently came under the spotlight as a result of his humongous contract. The deal, which is the largest in sports history, is worth about $673.8 million and many have fingered it as contributing to his club's rising debt profile. Messi refuses to be distracted though but focuses on brilliant performances on the field. These brilliant performances account for his endorsement deals with the likes of Adidas, Gatorade, Huawei, MasterCard, and Pepsi. The player has also dipped his feet into the business world, opening a clothing line as well as an eponymous store.
12. Shaquille O'Neal
Net Worth – $400 Million
Salary – $15 Million
Sports – Basketball
Age – 51
Height – 7 ft. 1 in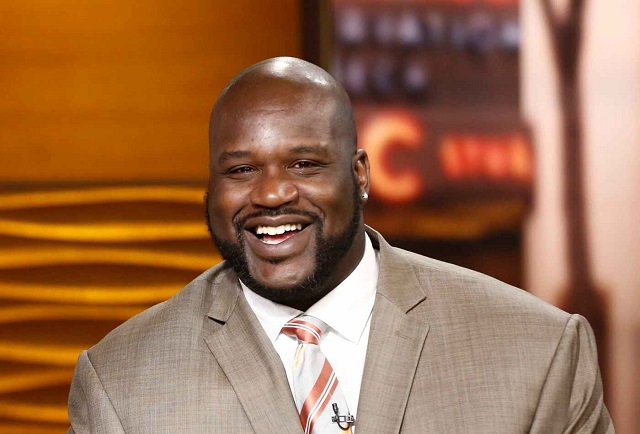 One of the commonly asked questions about the great Shaquille O'Neal is how he got so rich. Well, the answer begins with his illustrious NBA career during which he racked up about $300 million. He then turned into an angel investor and quadrupled his net worth through investments in tech companies such as Google and Apple. O'Neal has also put his money in several fast-food franchises, such as Five Guys, Papa John's, and Auntie Anne's, as well as the doughnut company known as Krispy Kreme. In all this, his investment philosophy is to put his money in companies that can change lives.
11. Roger Federer
Net Worth – $450 Million
Salary – $6.3 Million
Sports – Tennis
Age – 42
Height – 6 ft. 1 in
Only one pro tennis player ranks amongst the 20 richest sportsmen in the world and it is the mercurial Roger Federer. The Swiss great has accomplished unprecedented feats on the tennis courts and has reaped bountiful financial rewards in return. Asides from his earnings on the ATP tour, Federer has been courted by several brands to act as their spokesmen. He can now afford to be choosy and has so far elected to work with the likes of Uniqlo, Rolex, National Suisse, Nike, Gillet, and Mercedes Benz, etc. In 2020 alone, he made $100 million from endorsement deals.
10. David Beckham
Net Worth – $450 Million
Salary – $5.3 Million
Sports – Soccer
Age – 48
Height – 5 ft. 11 in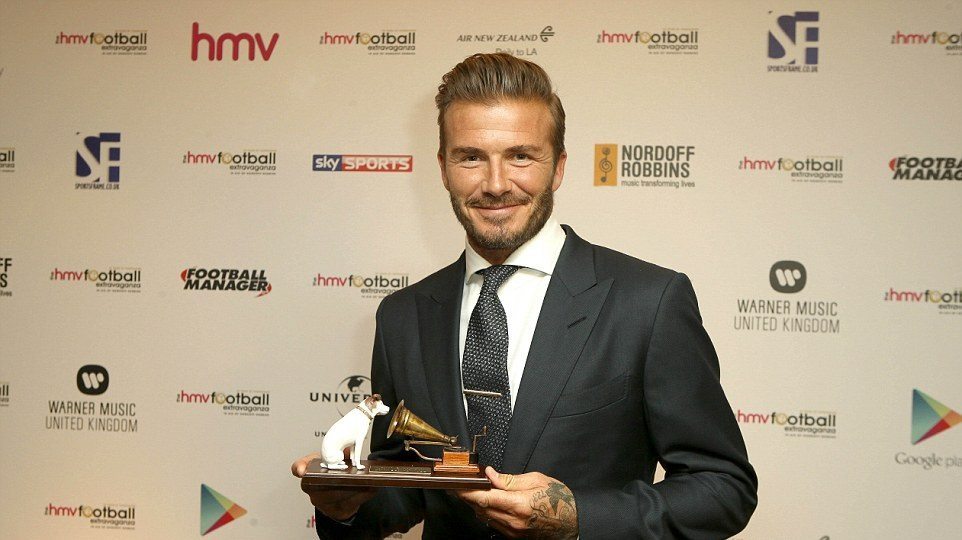 David Beckham may have long retired but he keeps on reaping the benefits of the round leather game. The former England player is the owner of two football teams; Inter Miami and Salford City. He also earned a whopping £40 million from a deal with EA sports that would see him feature in FIFA 21. Beckham has further scored multi-million dollar endorsement deals with the likes of PepsiCo and Adidas. Beyond football, he is regarded as a fashion icon and has launched his own fragrance and aftershave line.
9. Cristiano Ronaldo
Net Worth – $460 Million
Salary – $60 Million
Sports – Soccer
Age – 38
Height – 6 ft. 2 in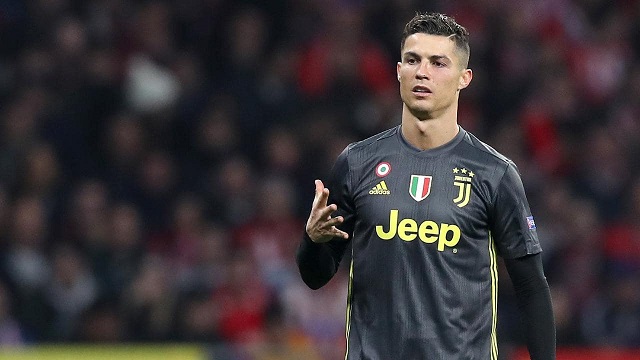 Beyond his impressive weekly wages, Ronaldo earns as much as $45 million per annum from endorsement deals with the likes of Altice, DAZN, Herbalife, MTG, Nike, and Unilever. He has also been able to grow his CR7 moniker into a valuable brand that comprises several fashion boutiques, an underwear and sock line, a line of premium shirts as well as a fragrance line. There is also a chain of CR7 luxury hotels that feature suites that cost about a thousand euros per night.
8. LeBron James
Net Worth – $480 Million
Salary – $41.1 Million
Sports – Basketball
Age – 38
Height – 6 ft. 9 in
The eighth richest sportsman in the world is NBA superstar LeBron James. Regarded by some as the greatest basketball player of all time, James is on track to total over $1 billion dollars in cumulative career earnings. About $344 million of this sum hails from his NBA salaries. The remainder comes from endorsement deals as well as his enterprises. With regard to endorsement deals, James has been sponsored by the likes of Nike, Coca-Cola, Beats by Dre, and McDonald's. When it comes to enterprises, the NBA great has a digital video company and a production company to his name.
7. Floyd Mayweather Jr.
Net Worth – $565 Million
Salary – $300 Million (per fight)
Sports – Boxing
Age – 46
Height – 5 ft. 8 in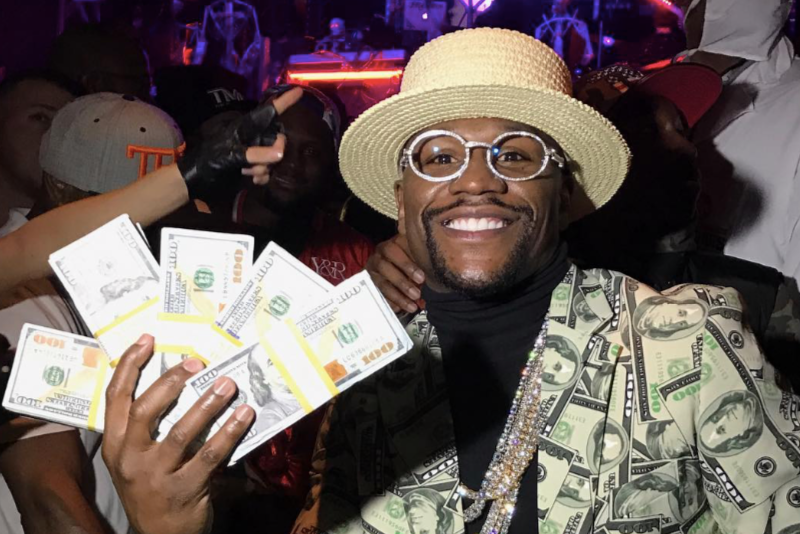 Mayweather can easily pocket about $100 million from just one bout. This has enabled him to build up a handsome fortune and unlike most of his peers, he has no qualms spending it lavishly. The undefeated boxer has a watch collection worth about $6.4 million. He also has an insane shoe closet as well as a garage featuring some of the choicest luxury cars on offer in the world. Mayweather regularly moves around with loads of raw cash and a scroll through his Instagram feed will easily confirm this.
6. Roger Staubach
Net Worth – $600 Million
Salary – $160,000 (per annum)
Sports – American Football
Age – 81
Height – 6 ft. 0 in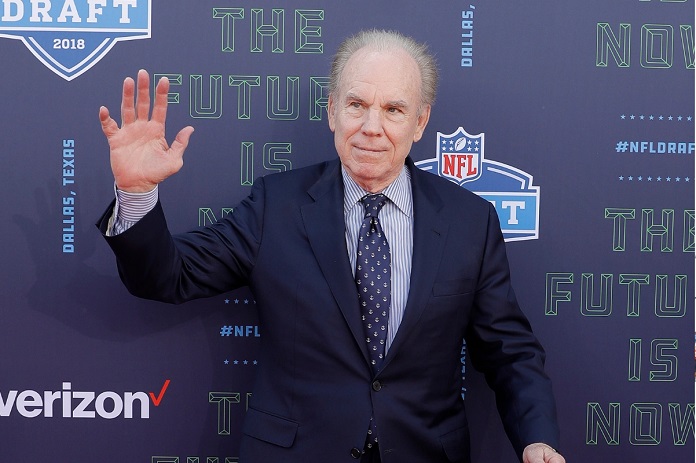 NFL legend Roger Staubach is the 6th richest sportsman in the world with a net worth of $600 million. It must be pointed out though that the bulk of this money came from his off-field activities rather than football. The two-time Super Bowl winner made less than $2 million in salaries during his 10-year career and the rest of his fortune came from real estate. As a rookie, Staubach had a side gig as a real estate broker. He kept at it for several years and subsequently started his own firm in 1977. Over the next three decades, he built his firm into a premier organization and then sold it off for $613 million in 2008.
5. Michael Schumacher
Net Worth – $600 Million
Salary – $50 Million
Sports – Car Racing
Age –54 
Height – 5 ft. 8 in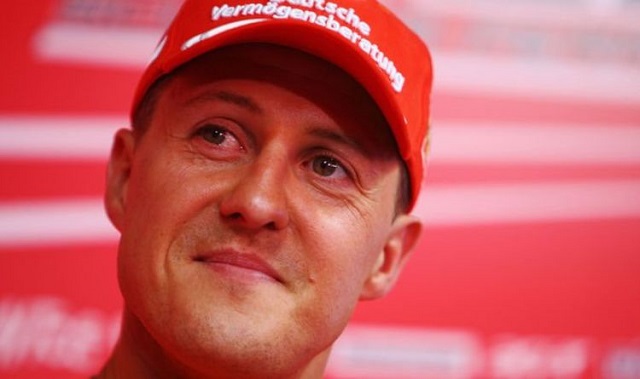 Sadly, this F1 legend has been MIA for several years after suffering a horrific injury while skiing in the French Alps in 2013. In the aftermath of the accident, which saw him hit his head on a rock, he underwent two surgeries before being placed in a medically-induced coma. He then spent a total of 250 days in the hospital before making it back home. Schumacher remains ensconced at home, receiving round-the-clock care from nurses, and not much has been heard from him. His family has recently announced that they would be releasing a documentary on him and this would include some recent pictures.
4. Magic Johnson
Net Worth – $600 Million
Salary – $1 Million
Sports – Basketball
Age – 64
Height – 6 ft. 9 in
This five-time NBA champion earned just about $40 million during his playing days. He then retired and became a thriving businessman. His Magic Johnson Enterprises is said to be worth as much as $1 billion and has stakes in EquiTrust financial services firm and ASPiRe television network. Johnson also has personal stakes in several sports teams, including Los Angeles Spark (WNBA), Los Angeles FC (MLS), and Team Liquid (esports).
3. Tiger Woods
Net Worth – $800 Million
Salary – $2.3 Million
Sports – Golf
Age – 47
Height – 6 ft. 1 in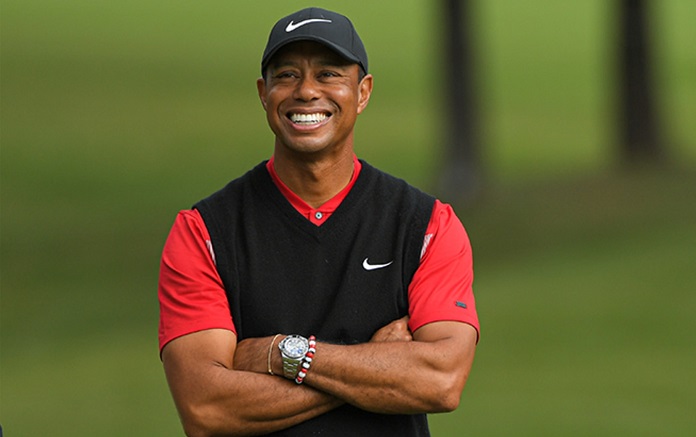 Just like Federer, Tiger Woods is another sportsman who has made hundreds of millions of dollars from endorsement deals alone. The respected golfer, however, lost much of his sponsorships following an infidelity scandal in December 2009. Brands such as Accenture, Gatorade, General Motors, Tag Heuer, and AT&T deserted him and he lost big bucks as a result. Thankfully, Woods has now resurrected his career and has regained his earning power. The sponsors are also flocking back and he earned about $60 million from them in 2020 alone.
2. Ion Tiriac
Net Worth – $1.3 Billion
Salary – NA
Sports – Tennis
Age – 84
Height – 6 ft. 1 in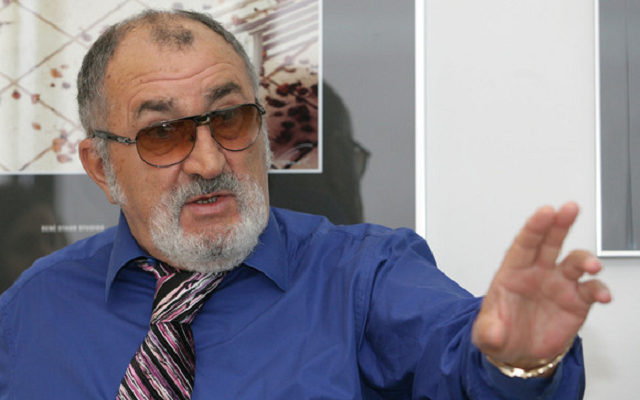 The Romanian Tiriac spent 11 years as a pro tennis player during which he won the doubles title at the 1970 French Open. He also won a couple of other tournaments and briefly took part in ice hockey. Since retiring, Tiriac has variously worked as a tennis coach and sports administrator. He is also one of the most prominent businessmen in his native Romania with his Tiriac Group having interests in real estate, auto, and financial services, etc.
1. Michael Jordan
Net Worth – $1.6 Billion
Salary – $2.5 Million – $4 Million
Sports – Basketball
Age – 60
Height – 6 ft. 6 in
The richest sportsman in the world is the greatest basketball player ever, Michael Jordan. Jordan is a phenomenon both on and off the courts. During his playing days, he won six NBA championships, five MVPs, six NBA Finals MVPs as well as two Olympic medals. These achievements helped him to become one of the most popular athletes in the world and he was able to turn himself into one of the most marketable as well. His Jordan brand of sneakers with Nike generates $1 billion worth of sales each year and he gets a healthy cut of the profits.
Recap of the Top 20 Richest Sportsmen in the World 
1. Michael Jordan – $1.6 billion
2. Ion Tiriac – $1.3 billion
3. Tiger Woods – $800 million
4. Magic Johnson – $600 million
5. Michael Schumacher – $600 million
6. Roger Staubach – $600 million
7. Floyd Mayweather Jr. – $565 million
8. LeBron James – $480 million
9. Cristiano Ronaldo – $460 million
10. David Beckham – $450 million
11. Roger Federer – $450 million
12. Shaquille O' Neal – $400 million
13. Lionel Messi – $400 million
14. Phil Mickelson – $400 million
15. Vince Johnson – $400 million
16. Alex Rodriguez – $350 million
17. Jack Nicklaus – $320 million
18. Greg Norman – $300 million
19. George Foreman – $300 million
20. Dale Earnhardt Jr. – $300 million