The huge and decent earnings of footballers grant them the audacity to exemplify lavish spending and also enable them to sustain every aspect of their luxuriant existence. Their homes will tell you more about how big they live. Most of the homes are unarguably luxurious. Featuring all sorts of amenities that excessively guarantee comfort. Such homes are better named 'Palace', for truly they are palaces where kings hiding behind the veils of footballers live.
Now, let the homes tell the story of how extreme footballers or soccer players spend their money. Here is a list of top 12 homes owned by football luminaries.
12. Andres Iniesta
House Location: Andres Iniesta Street, Fuentealbilla, Spain
Home Value: $4.6 million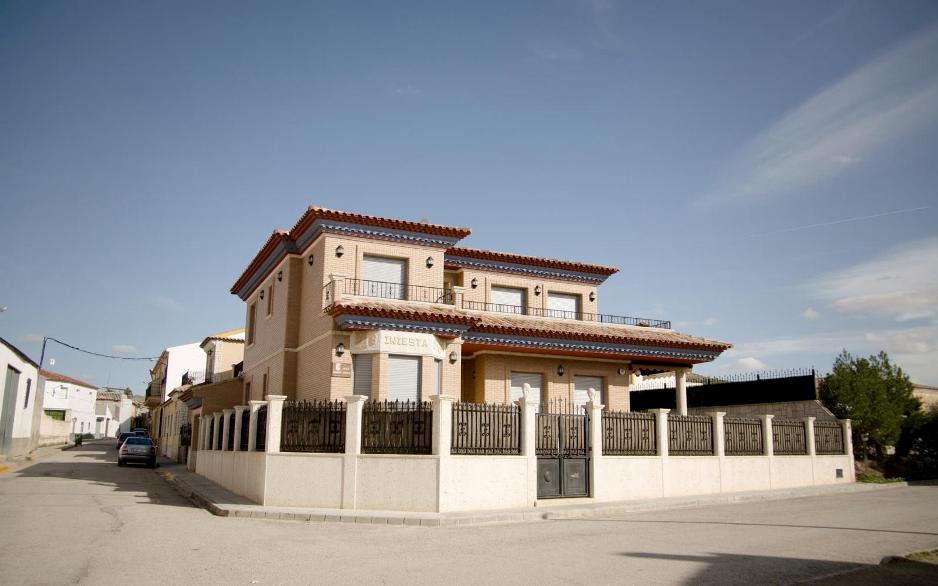 Andres Iniesta is a Spanish soccer player, who famously played as a mild-fielder for Barcelona and Spanish national football team. He was acknowledged as the best play-maker in 2012 and 2013, as well as the best player of the year in the Spanish football league in 2009. He currently plays for Japanese club Vissel Kobe
Interestingly, Iniesta's love is not just for football but also for wine. He has a wine business that is booming and producing around 1.2 million bottles annually. The winery became well known in 2010 after Andres scored the winning goal at the World Cup. From 2010 to 2017, the winery experienced a tremendous increase recording a 500 percent jump and producing millions of bottles. This explains his increasing network and the amount he has invested in his new home, his Barca themed house which has his name carved into it in big stone letters is actually a beauty to behold.
However, strange unseen and unknown beings equally love Andres' home. It was said that the home is haunted and thus has been speculated to be the reason it was put on sale. According to Epl Laliga, his home is valued at $4.6 million at the time he purchased it and has Iniesta's name and jersey number engraved near the main door. Records reported that the home was lavishly built in 2005 and comes with 5 bedrooms, a swimming pool, and a chapel; among other amazing features. The current value of the house has not been revealed.
11. Lionel Messi
House Location: Bellamar neighborhood, Castelldefels, Barcelona, Spain
Home Value: $5 Million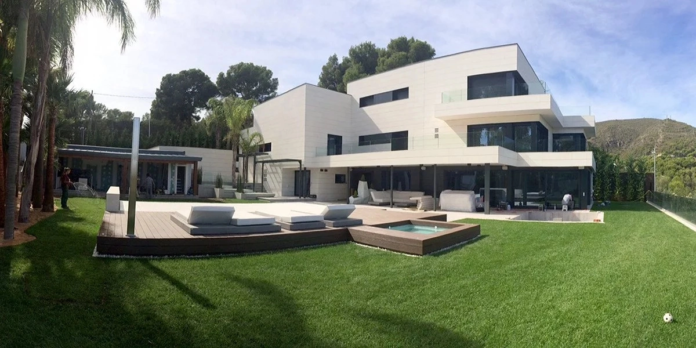 Lionel Messi has been frequently regarded as one of the best footballers to ever exist on the face of the universe. He's a king in his own right, and his home can only be befitting to a man of his caliber. It features a spa, a private theater, and an indoor football pitch. Though the exact value of the home is unknown, realtors have estimated it to worth $5 million at the time it was purchased. There is, however, no estimate of the current value of the house, but with the knowledge of how real estate appreciates in months and years, you can be sure the price of the house may have doubled if not tripled.
Don't be deceived by the football-shaped house which is usually displayed as Messi's house when searched on Google. Messi's father, Jorge Messi released a statement stating that that house is totally fake. Here is a tour video of what the footballer's house looks like.
10. Mario Balotelli
House Location: Helsby, Cheshire
Home Value: $5.34 million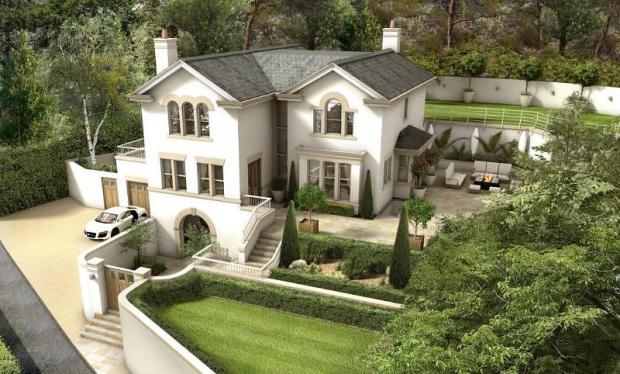 Like all the other rich footballers named here, Balotelli has a villa for a home. The house is a five-bedroom mansion beautified with an indoor pitch, pool, and equipped with any other social amenities you can think of. It was reported that Balotelli was rumored to have bought the home for £4.75 Million on his return to Premier League in 2014. That is approximately $5.34 Million at the time. The value of the property should have appreciated after six-years but Justrichest is yet to confirm its current market value.
Mario Balotelli is an Italian professional football player who currently plays as a striker for Serie A club Brescia as well as for the Italian national team. He has also played for Liverpool, Manchester City, Milian and is popularly known as 'Super Mario' and 'Bad Italian Boy' mainly because of his unpredictable ability to change the fate of a game, the player is considered a huge asset to the teams he plays for.
9. John Terry
House Location: Surrey, United Kingdom
Home Value: $5.6 Million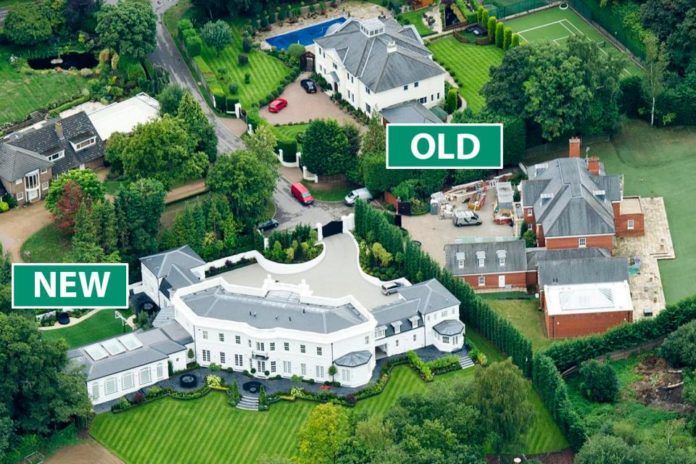 Chelsea legend John Terry is one of the footballers with the most expensive cribs in the world. Terry who invests heavily in real estate currently boasts of a £47m ($60.5 million) property empire and has made about £20 million in property deals.
Terry, his wife Toni, and two kids currently live in a Surrey mansion built in the 18th century. The original part of the house was built in 1752 and extensions were later added in the 20th century. The house is a seven-bedroom mansion with an outdoor pool and a tennis court.  The couple moved into the £4.35 million ($5.6 million) after their Oxshott home was burgled back in 2017.
8. Cristiano Ronaldo
House Location: San Vito Revigliasco, Turin
Home Value: $7.2 million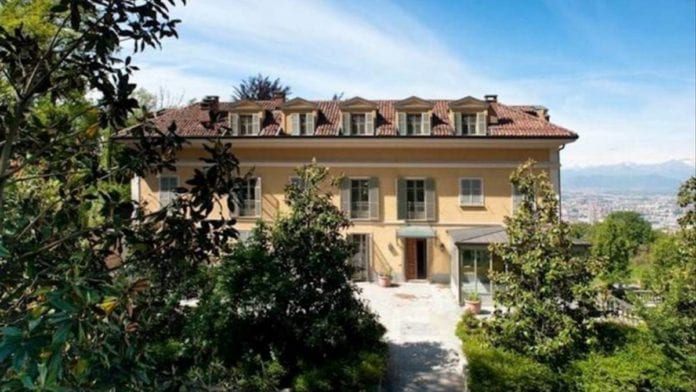 Cristiano Ronaldo is not only one of the highest-paid footballers but also one of the footballers living in the most expensive houses. The Portuguese player who previously played for Real Madrid football club as a winger and striker relocated to Turin, Italy after he was signed on to Juventus in 2018. In Turin, Ronaldo owns one of the most expensive houses.
The mansion is two connected villas with separate entrances. The villa is located on a hill with vast vegetation which hides it from the prying eyes of the media and surrounding houses. Other features of the mansions include children's playroom, a large garden, gym, and swimming pools. According to The Sun, the house costs him £35,000 per day. The player also owns a $7.2 million house in Madrid. The one-story house is 8600-square-foot with seven bedrooms, eight bathrooms, a trophy room, and kids' playrooms. More-so, he owns a house in Cheshire, England which he purchased in 2006 for $6 million. The current value of the property is not known.
7. Gareth Bale
House Location: La Finca, Madrid
 Home Value: $8.2 million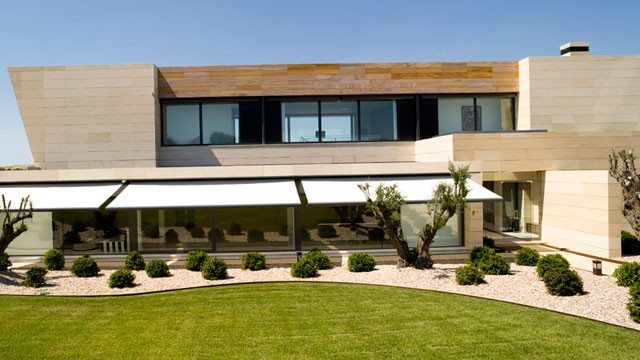 Gareth Bale's professional career in football started with Southampton. Bale metamorphosed as a free-kick specialist, moved to Tottenham Hotspur in 2007, and was later transferred to Real Madrid on the first of September 2013. The one time most expensive player in the world lives in one of the most exclusive and high-value areas in Spain.
Bale and his family moved to a 1,500-square-metre luxury residence in Madrid's upmarket La Finca area. He was initially paying a whopping 12,000 euros per month for the mansion before buying it for an estimated 7 million euros. The property was previously home to former Real Madrid player Kaká.
6. Frank Lampard
House Location: Ferring, West London
Home Value: $12.9 million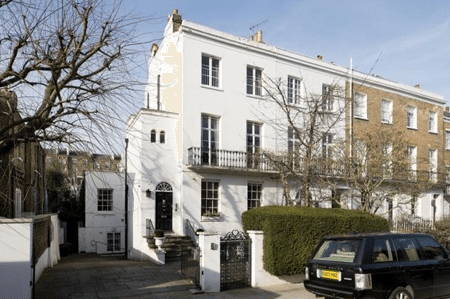 The new Chelsea coach was also the former club's player who once played for the Manchester City football club as a striker and midfielder. Frank Lampard is one of the most acclaimed players of this era. He's considered a legend after he created a name for himself while playing for Chelsea.
The legend and his family currently lives in London with his wife and three daughters. Patricia, he had with wife Christine, Luna, and Isla from his former relationship with Elen Rivas. The London mansion which costs him £10million ($12.9 million) has a spacious open plan living area, a garden, a large kitchen with white gloss cabinets, integrated appliances, and grey worktops and other amazing features.
5. Thierry Henry
House Location: London, United Kingdom
Home Value: $17 Million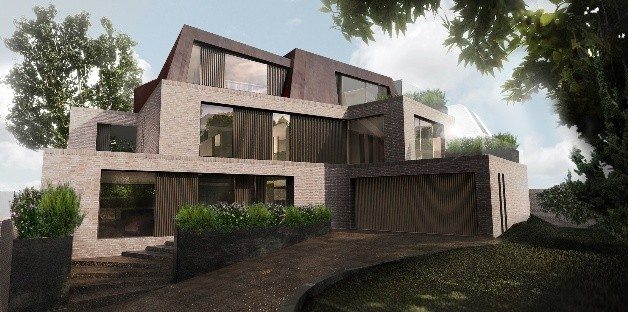 Thierry Henry is a retired professional soccer player. He played for Juventus, Monaco, New York Red Bulls, Barcelona, and inscribed his name on the history of Arsenal football club where he played for eight years and earned the title of the 'All-time Record scorer'. He's also acknowledged as one of the best soccer players of his generation.
The retired footballer owns a couple of homes around the world including in the U.S. His New York plush house a 3-bedroom house, built on a 520 square-meter piece of land, and 418 square meters including a bamboo garden, a media room with wet bar, 72″ built-in flat screen with surround sound and stereo and an open chef's kitchen.  The building initially cost him $17 million, although the value of the house should have appreciated after many years, the current worth is yet to be ascertained.
4. Wayne Rooney
House Location: Cheshire, United Kingdom
Home Value: $24.9 million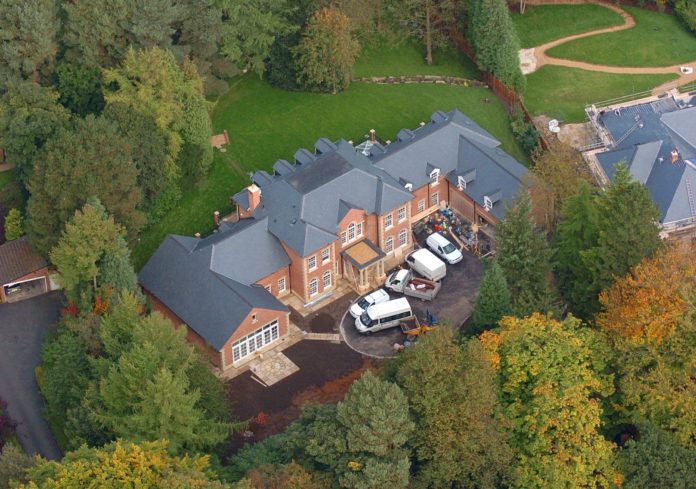 Wayne Rooney lives in a huge palace in Cheshire which he paid £20 million to a Cheshire property developer to build. Although Rooney and family currently live in a £5 million home close to the new mansion, a close source has it that they will be moving into their new 40-acre estate very soon.
The mansion which costs the former Man -U star £20 million has changing rooms with showers, garage for his collection of cars, swimming pool, a cinema, two man-made fishing lakes, and a full-size artificial pitch at the back garden with a complete seating area.
Rooney is recognized as one of the most expensive players in the world, with an estimated worth of £82 million which he made from his wages, sponsorship deals, and property portfolio. His other real estate properties include sprawling Barbados villa worth £5 million which he rents out for £25,000 a week, a Prestbury home worth  £6 million which he bought in 2005 and a waterfront apartment in Florida worth £320,000.
3. Samuel Eto'o
House Location: Villa Altachiara, Portofino, Italy
Home Value: $25 Million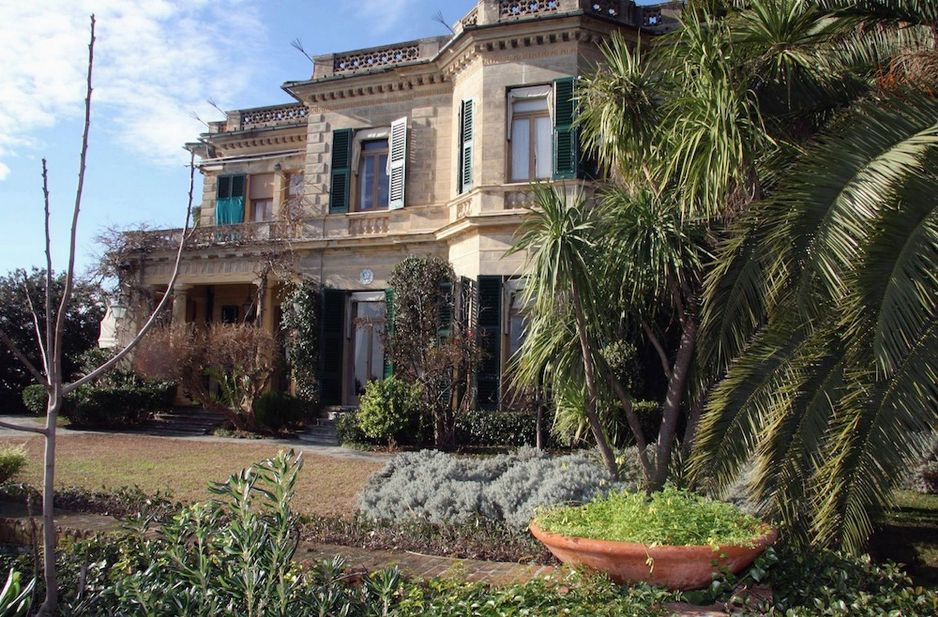 Samuel Eto'o is a Cameroonian footballer who played for Chelsea and Everton, Sampdoria in northern Italy before retiring in 2014. He's Recognized as the most decorated Africa soccer player of all time as he has won the 'African Player of the Year' award in 2003, 2004, 2005, and 2010. Also, he was ranked third as the 'FIFA World Player of the year' in 2005.
After moving to Sampdoria, Eto'o was said to have fallen in love with the luxury coastal villa despite its tragic history and spent a whopping £18.5 million to buy a luxury villa believed to be blighted by the curse of Tutankhamun – an Egyptian pharaoh of the 18th dynasty (1543 – 1292 BC) Regardless of talks about Tutankhamen haunting the house that previously belonged to Lord Carnarvon who discovered Pharaoh's tomb back in 1922, Samuel Eto'o bought the house.
2. David Beckham
House Location: Kensington, London
Home Value: $34 Million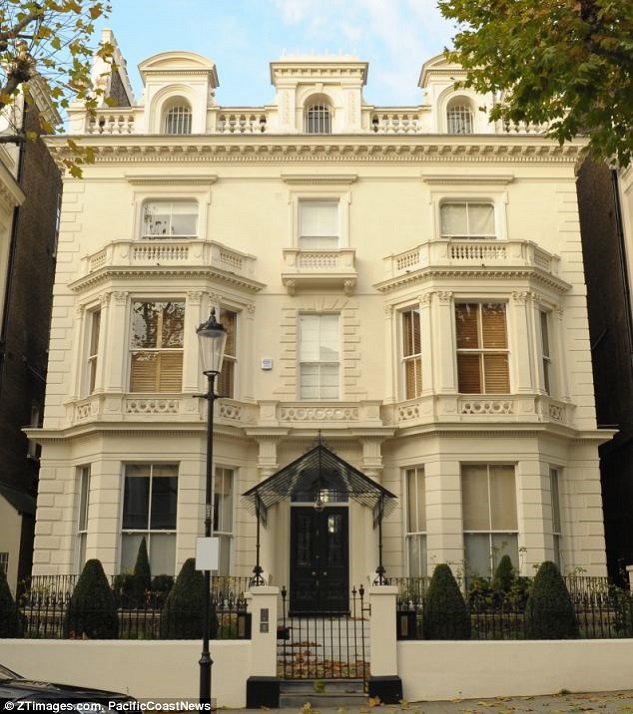 The retired footballer is one of the richest athletes alive, in fact, he has been acknowledged as the most expensive footballer in the history of soccer and he knows how best to spend his wealth and one of the many ways he does that is investing in real estate. He has a collection of properties located in London, Dubai, and Miami, and these houses are better described as palaces. These mansions cost him fortunes and one the most expensive of them was the 'Gregorian-styled' mansion he built in 1999 after his marriage with Victoria.
The couple recently sold the Beckham palace which cost them $20 million at that time and bought a four-story luxury mansion located in one of the most expensive and luxurious neighborhoods in Kensington & Chelsea. The new mansion is said to have cost him £31 million; that is $34 million.
The mansion sports everything you'd expect to find in a luxuriant home of such caliber, permit your imagination to run wild a bit, and see for yourself a spacious gym, a mighty massage parlor, and huge master bedrooms.
1. Didier Drogba
House Location: Oxshott, United Kingdom
Home Value: $90 Million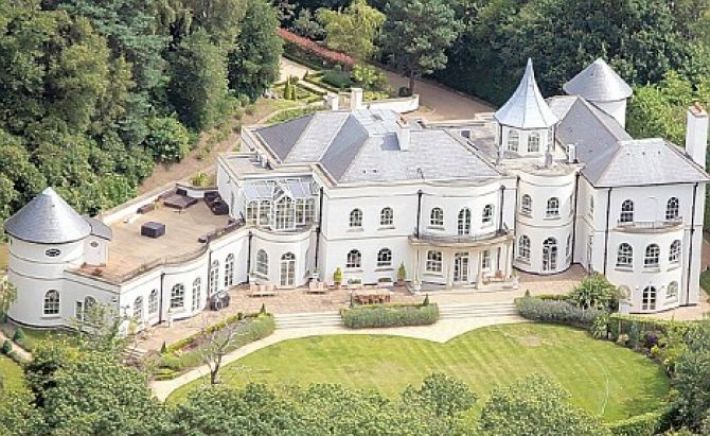 Apparently, Didier Drogba is one of the most extravagant spenders among soccer players from Africa.  His house was built on an 800 square meter piece of land thirteen years ago. The mansion which costs $21 million is currently worth a whopping $90 million.
The mansion features 8 bathrooms, 7 bedrooms, a sports museum, and a number of smaller rooms for children. The retired Ivorian player played for Chelsea as a central striker and was also the team captain of the Cote d'Ivoire National team. His skills and performance as a striker have won him scores of titles, including the 2007 title of 'the footballer of the year' in the African cup of Nations. He is Ivorian's all-time scorer, he scored goals in international matches. He won the 2011/2012 UEFA Champions League with the Blues, as well as four FA Cups.