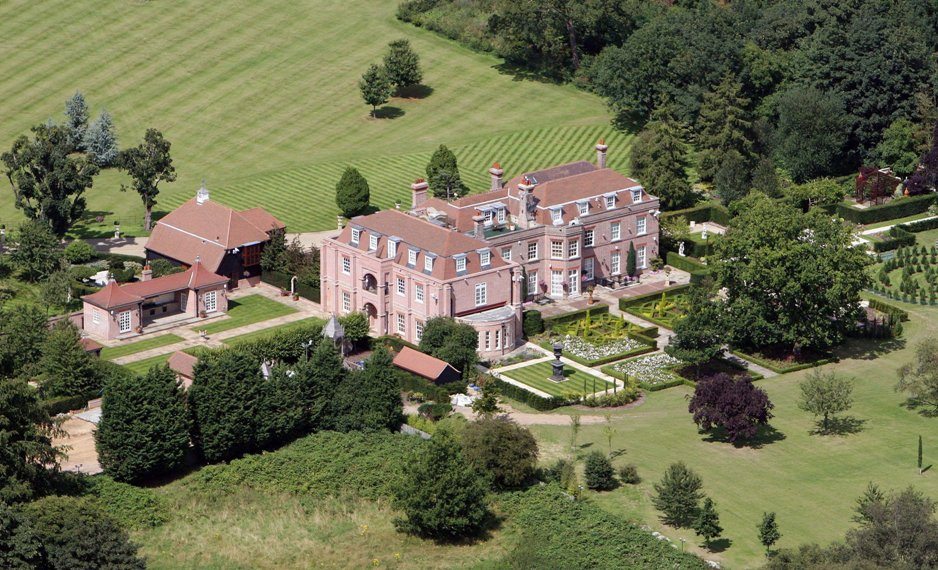 The huge and decent earnings of footballers grant them the audacity to exemplify lavish spending, and also enable them to sustain every aspect of their luxuriant existence. Their homes will tell you more of how big they live. Most of the homes are unarguably luxurious. Featuring all sorts of amenities that excessively guarantee comfort. Such homes are better named 'Palace', for truly they are palaces where kings hiding behind the veils of footballers live.
Now, let the homes tell the story of how extreme footballers can spend their money. Here is a top 12 list of homes owned by footballing luminaries.
12. Andres Iniesta
Home Value: $4.6 million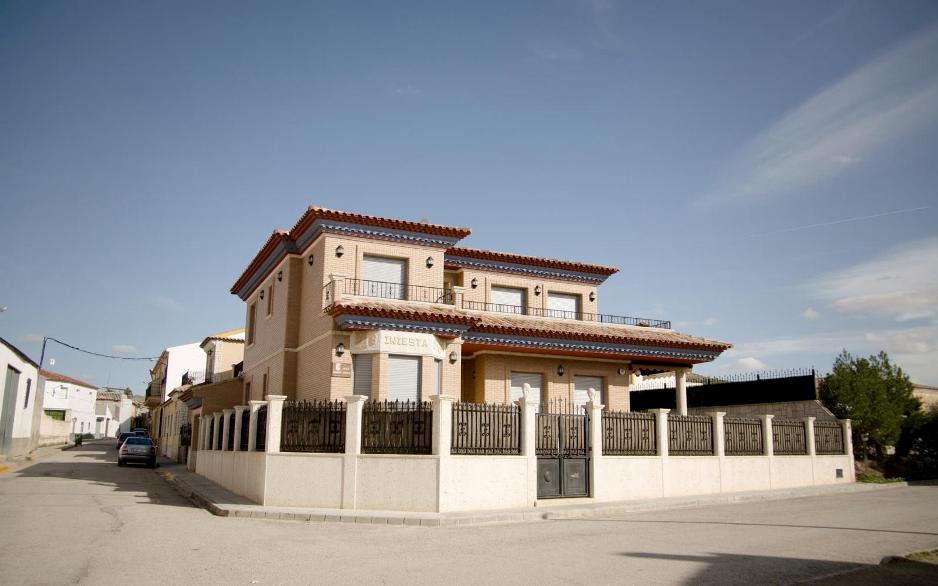 Interestingly, strange unseen and unknown beings equally love Andres' home. It was said that the home is haunted and thus has been speculated to be on sale. According to Epl Laliga, his home is valued at $4.6 million and has Iniesta's name and jersey number engraved near the main door. Records reported that the home was lavishly built in 2005 to boast of 5 bedrooms, a swimming pool, and a chapel.  Andres Iniesta  is a Spanish soccer player, who plays as a mild-fielder for Barcelona and Spanish national football team. He was acknowledged as the best play-maker in 2012 and 2013, as well, the best player of the year in the Spanish football league in 2009.
11. Mario Balotelli
Home Value: $5 million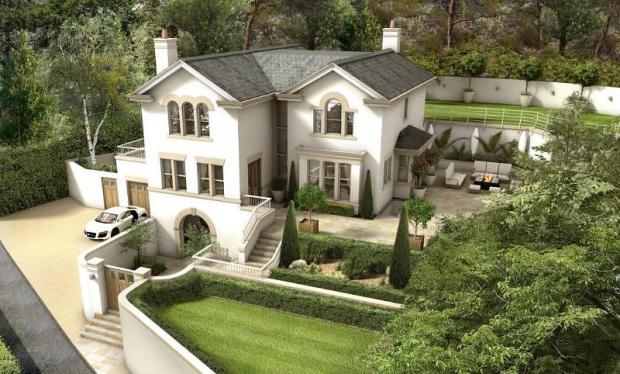 Mario Baloteli is a 25-year old Italian soccer player. He plays for Liverpool and strikes for the Italian national football team. He's popularly known as 'Super Mario' and 'Bad Italian Boy' mainly because of his unpredictable ability to change the fate of a game, the player is considered a huge asset to the teams he plays for. Like all the other footballers named here, Balotelli has a villa for a home. Beautified with an indoor pitch, pool, and equipped with any other social amenities you can think of. Sportbible reported that Balotelli was rumored to have bought a home for £4.75 Million on his return to Premier League. That is approximately $5.34 Million.
10. Lionel Messi
Home Value: $5 Million
Lionel Messi has been frequently regarded as one of the best footballers to ever exist on the face of the universe. He's a king in his own right, and his home can only be befitting to a man of his caliber. It features a spa, a private theater and an indoor football pitch, actually the home is shaped like a football pitch. Though the exact value of the home is unknown, realtors have estimated it to worth $5 million.
9. Gareth Bale
 Home Value: $6.69 million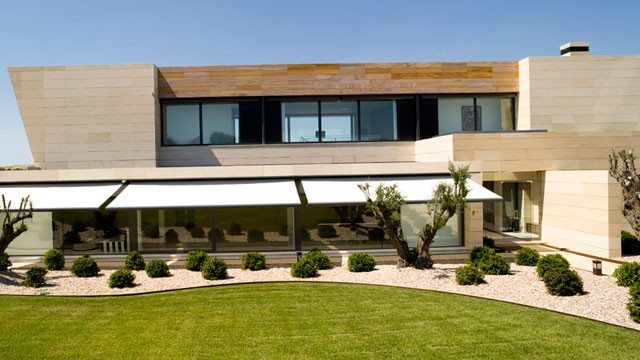 Gareth Bale's professional career in football started with Southampton. Bale metamorphosed as a free kick specialist, moved to Tottenham Hotspur in 2007 and was later transferred to Real Madrid on the first of September 2013. According to MailOnline, Bale lives in one of the most exclusive and high-value areas in Spain. His neighbors that include the likes of Zinedine Zidane and Cristiano Ronaldo are living in areas where the houses are traded at $6.69 Million and above.
8. Frank Lampard
Home Value: $7 million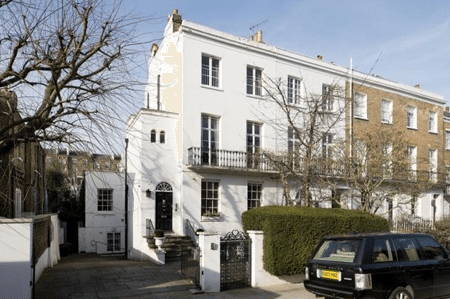 Frank Lampard, a 37-year old English footballer currently playing for Manchester City football club as a striker and midfielder is one of the most acclaimed players of this era. He's considered a legend after he created a name for himself while playing for Chelsea. His $7 million worth, two-story house reflects the wealth he has accumulated as a deft footballer. Located in a 1811 square meter field, the house sports 12 bathrooms, 9 bedrooms, a marina, swimming pool, a tennis court and a separate house for guests.
7. Cristiano Ronaldo
Home Value: $7.2 million
The 30-year old Portuguese player, now playing for Real Madrid football club as a winger and striker is one of the highest paid football players of his era. Besides being the team captain for the Portuguese national team, he was voted as the best player of the championship in Euro 2012. TheRichest narrated that he owns a $7.2 million house in Madrid. The one-story house is sized 8600-square-foot with seven bedrooms, eight bathrooms, a trophy room, and kids' playrooms. More-so, he owns a house in Cheshire, England which he purchased in 2006 for $6 million.
6. John Terry
Home Value: $7.5 Million
John Terry lives in a 10 bedroom house that also sports a 34 seat home theater, an underground aquarium and a series of other amenities. Realtors estimated the house to be worth $7.5 million or even more. John Terry is the current captain of Chelsea. He was also the team captain of England national team from 2006 to 2012. The 35 years old player has been acknowledged as the best central defender of his generation.
5. Didier Drogba
Home Value: $14.4 Million
Apparently, Didier Drogba is one of the most extravagant spenders among soccer players from Africa. His $14.4 million house built on a 800 square meter piece of land is a pointer to that fact. The mansion features 8 bathrooms, 7 bedrooms, a sports museum and a number of smaller rooms for children. This 36-years old Ivorian soccer player currently playing for Chelsea as a central striker and is also the team captain of Cote d'Ivoire National team. His skills and performance as a striker have won him scores of titles, including the 2007 title of 'the footballer of the year' in the African cup of Nations.
4. Thierry Henry
Home Value: $17 Million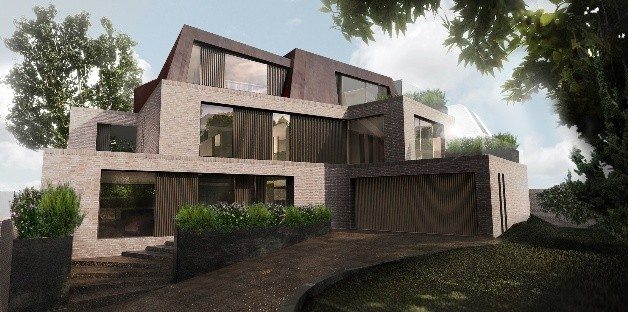 Thierry Henry is a retired professional soccer player. He played for Juventus, Monaco, New York Red Bulls, Barcelona, and inscribed his name on the history of Arsenal football club where he played for eight years and earned the title of the 'All-time Record scorer'. He's also acknowledged as one of the best soccer players of his generation. Thierry owns a $17 million plush house located in New York, USA. It's a 3-bedroom house, with 3 bathrooms, built on a 520 square-meter piece of land and 418 square meters outdoor deck.
3. Wayne Rooney
Home Value: $17.8 million
Wayne Rooney lives in a huge palace in Cheshire that realtors estimated to be worth about $17.83 million. The house boasts of a sports museum, a giant indoor pool, a landscaped garden, sweeping staircase, a home theater and a jacuzzi. Wayne Rooney is a Manchester United striker and captain who also plays for the England National team. He was recognized two years ago as the most expensive player in the world, with an estimated annual income of $32.6 million.
2. Samuel Eto'o
Home Value: $27 Million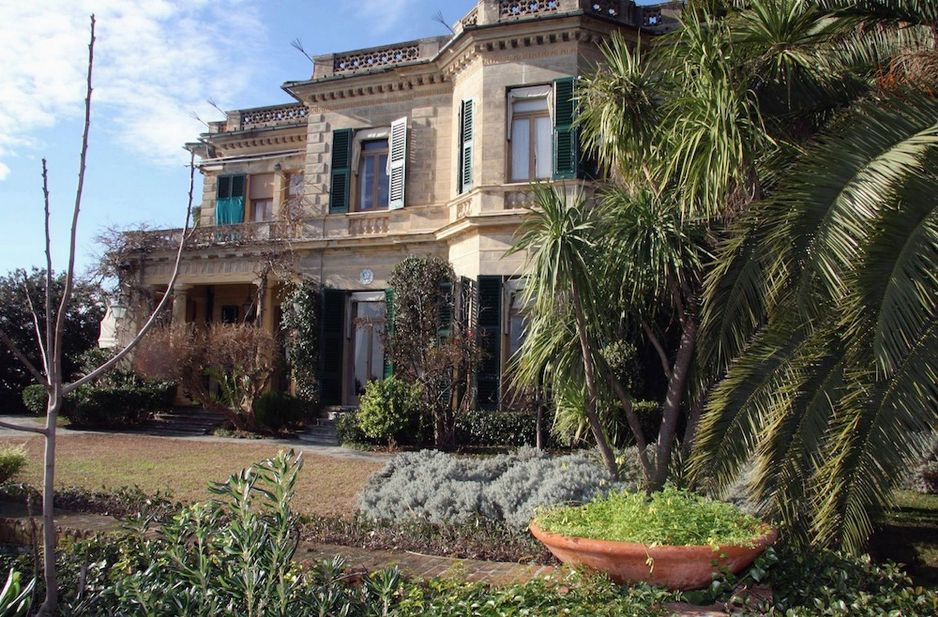 Even Tutankhamen; an Egyptian pharaoh of the 18th dynasty (1543 – 1292 BC) wants Samuel's mansion as home. Regardless of talks about Tutankhamen haunting the house that previously belonged to Lord Carnarvon who discovered Pharaoh's tomb back in 1922, Samuel Eto'o bought the house for £25 million. Samuel Eto'o is a Cameroonian footballer currently playing as a central striker for Sampdoria. He's Recognized as the most decorated Africa soccer player of all time as he has won the 'African player of the Year' award in 2003, 2004, 2005, and 2010. Also, he was ranked third as the 'FIFA World player of the year' in 2005.
1. David Beckham
Home Value: $47 Million
Beckingham Palace is the perfect example of this discussion so far. After marrying Victoria in 1999, Beckham acquired his 'Gregorian-styled' mansion for $47 million. The mansion sports everything you'd expect to find in a luxuriant home of such caliber, permit your imagination to run wild a bit, and see for yourself a spacious gym, a mighty massage parlor, and huge master bedrooms. Beckham was acknowledged as the most expensive footballer in the history of soccer. He previously played for Real Madrid, Milan and Manchester United.

Instructions:

Rework and refresh the article and its meta description.

Some of the houses have been sold while some purchased new ones that should be on the list.

It should discuss each house along as a subheading. Also, include the prices as part of the subheadings

Increase to 2k words.

Fact Check: We strive for accuracy and fairness. If you see something that needs updating,