In Forbes' 2020 list of the highest-paid athletes in the world, Cristiano Ronaldo, Lionel Messi, and Neymar are the 2nd, 3rd, and 4th most paid athletes. If anything, this shows that the sport has grown into one of the most followed and lucrative sports in the world with so many people raking in millions. Being the most-watched sport with billions of people actively following it, it is not a surprise that clubs are ready to splash mouthwatering amounts on the best players who are also sought by popular brands that want people to identify their products with the players.
We've compiled this from various sources around the web, including Sky Sports, EuroSport, BBC, Celebrity Net Worth, and CNN Business. Wondering who the richest footballers in the world are? Here's your treat!
A Look at The Wealth and Net Worth of The Richest Footballers Right Now
1. Faiq Bolkiah
Net Worth $20 Billion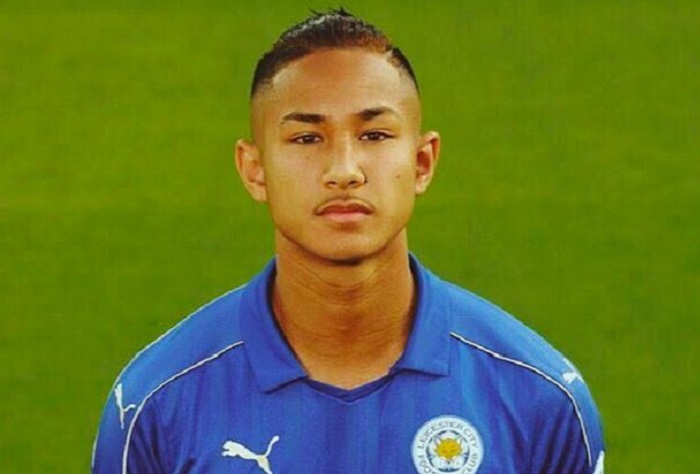 A midfielder that plays for the Brunei national team and the reserve side of Premier League's Leicester City, Faiq Bolkiah isn't among the most-paid footballers but his $20 billion net worth makes him the richest footballer in the world; thanks to the family he hails from.
As you will easily find, Faiq is the son of the Prince of Brunei, Jefri Bolkiah. This means that the footballer is a nephew to Hassanal Bolkiah, the Sultan of Brunei. Given that, the source of Faiq's wealth is pretty obvious.
2. Cristiano Ronaldo
Net Worth: $1 Billion
Arguably, Cristiano Ronaldo is the greatest football player to have walked the earth as well as one of the most hardworking and decorated, having won many trophies and awards, including five Ballon d'Or. Ronaldo plays as a forward for Juventus and the Portuguese national team which he captains. He started his career in his home country of Portugal where he played for Sporting CP from 2002 to 2003 before moving to Manchester United where he played until 2009. With United, he won three Premier League trophies and a Champions League among others.
He moved to Real Madrid on a then-record deal of £80 million (€94 million) and a yearly salary of €11 million. There was also a buyout clause of €1 billion on him. After helping the club to one of its most successful footballing period in history, he moved to Juventus in 2018 on a €100 million transfer fee, as well as another €12 million that came with other fees. That was the highest fee ever paid by an Italian club for a player over 30 years.
In 2019, Ronaldo's net worth was estimated at $450 million, placing him at the top of the richest footballers' list. He made his fortune from his salary as a footballer as well as his many endorsement deals with brands such as Nike, PanzerGlass, MEO, and Toyota among others. He also has many investments including his CR7 underwear; all of these saw his net worth climb to $1 billion in 2020.
3. Lionel Messi
Net Worth: $600 Million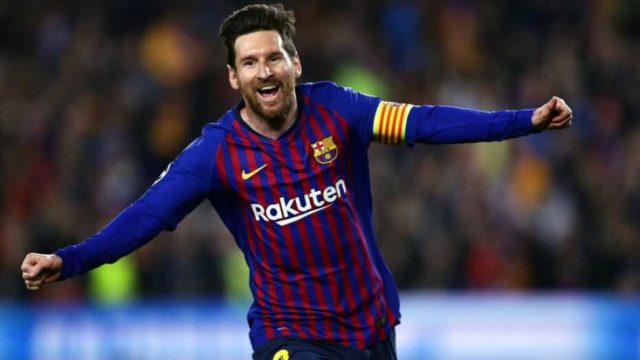 The legendary Barcelona star is seen by many as the best player in the world, which automatically means he may hardly ever run out of endorsement deals. The Argentine plays as a forward for both the senior team of Argentina and Barcelona.
Lionel Messi started his international career playing for the Argentine Under-20 team in 2003 and by 2004, he was already playing for the senior team. Messi started his club career with Barcelona in 2004 and has since then, remained with the side for which he has helped to clinch 10 La Liga titles, 6 Copa del Rey, and 4 UEFA Champions League titles among other things. More so, he has taken home five FIFA Ballon d'Or awards.
Lionel Messi has a net worth that is estimated at $400 million. As of 2022, his yearly earning is a massive $104 million; he earned $72 million from salary and the rest from endorsement.
4. Zlatan Ibrahimovic
Net Worth: $190 Million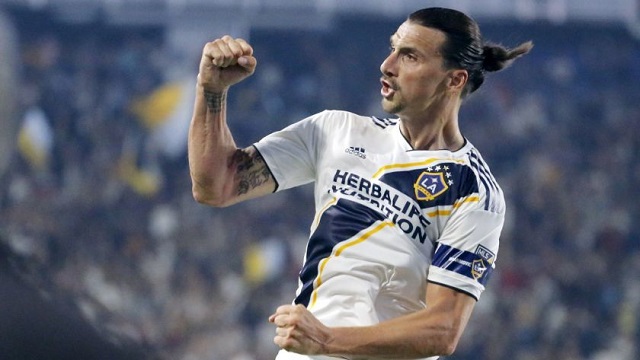 Ibrahimovic is one soccer player who never wastes a moment before he tells how he is the best in the game. The legendary Swedish professional footballer recently had a stint in the MLS for LA Galaxy as a striker before he returned to AC Milan.
Zlatan Ibrahimovic played for the Sweden National team from 2001 to 2016 while for his club career, he has played for some major clubs including Ajax, Juventus, Barcelona, Paris Saint-Germain, and Manchester United.
He has a net worth that is estimated at $190 million; although some sources place him at a much lower $160 million, no one denies that he is a very rich soccer player.
5. Neymar
Net Worth: $185 Million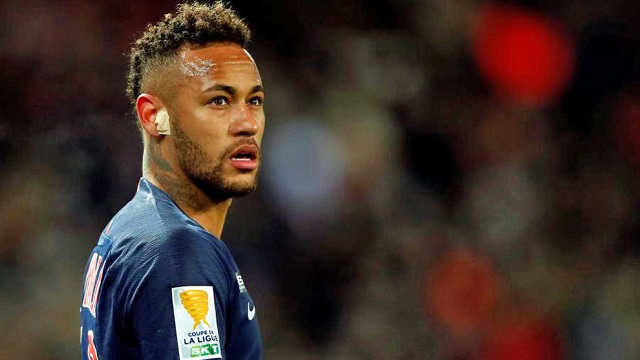 Neymar da Silva Santos Júnior is a Brazilian forward playing for the Brazil national team and Paris Saint-Germain in the French league. One of the highest-paid soccer stars in the world, Neymar has a net worth that is estimated at $185 million. He made his fortune from the salaries he has earned from his career as well as his many endorsement deals.
His career began in 2009 with Santos Futebol Clube in Brazil until 2013 when he moved to Barcelona. He played there until 2017 when he joined Paris Saint-Germain for a transfer record of €222 million (£198 million), making him the most expensive player. At the moment, he earns around $95.5 million yearly.
6. Wayne Rooney
Net Worth: $160 Million
Wayne Rooney dominated the English Premier League where he played for Manchester United for 13 seasons and then Everton before playing in the American Major League Soccer for D.C. United. Rooney also played for The Three Lions of England from 2003 to 2018. He is now the assistant coach and captain for Championship club Derby County.
Regarded as one of the best soccer players in the world and the best in England, he has a net worth that is estimated at $160 million. Apart from what he made from his transfer deals and also his salary, Rooney has made a good fortune from the numerous endorsement deals that have come his way.
7. Alexandre Pato
Net Worth: $145 Million
Alexandre Pato is not the most famous soccer player in the world, but he still finds himself as one of the richest. He played for the Brazilian national team from 2008 to 2013. As regards his club career, he started playing in 2006 for Internacional before moving on to play for other teams including Milan, Chelsea, and Villarreal.
From 2017 to 2019, he played for Tianjin Tianhai and then he joined São Paulo in 2019. He has a net worth that has been estimated at $145 Million. Pato mostly made his fortune in the Chinese league. Only a few months after signing for Villarreal, he was sold to Tianjin for over £15.5 million.
8. Gareth Bale
Net Worth: $125 Million
The future of Gareth Bale with Real Madrid has become very uncertain but that has not taken off anything from his status as one of the best players in the game. The former Tottenham Hotspur man also plays for the Welsh national team.
Bale started his career with the Welsh senior team in 2006 and the same year, he started his club career with Southampton until 2007 when he joined Tottenham, and then in 2013, he moved to Real Madrid. He has a net worth that has been estimated at $125 million.
9. Andres Iniesta
Net Worth: $120 Million
Spanish professional footballer Andrés Iniesta spent many years in Barcelona from 2002 to 2018 and then he moved to Japan where he plays for Vissel Kobe. Iniesta has enjoyed what could easily pass for a very great career. He played for Spain at all levels, moving from the Under-15 level in 2000 to the senior national team in 2006 before he retired in 2018.
Andrés Iniesta has a massive $120 million net worth which has earned him a spot among the richest footballers in the world. Like others, his fortune was majorly amassed from his career earnings and endorsement deals.
10. Kylian Mbappe
Net Worth: $110 Million
A French professional footballer, Kylian Mbappe plays as a forward for the France national team and Ligue 1's Paris Saint-Germain. In 2018 when his national team won the FIFA World Cup, Mbappe received the Best Young Player Award for the tournament.
His' is a career that has been soaring at a fast pace, as fast as he is with the ball. Mbappe only started his pro career in 2015 but has now established himself as one of the finest players. Because of this, he has also joined the list of the richest footballers in the world with a net worth estimated at $110 million. It is said that the PSG star earns over $33 million annually from endorsements and salary.
11. Eden Hazard
Net Worth: $100 Million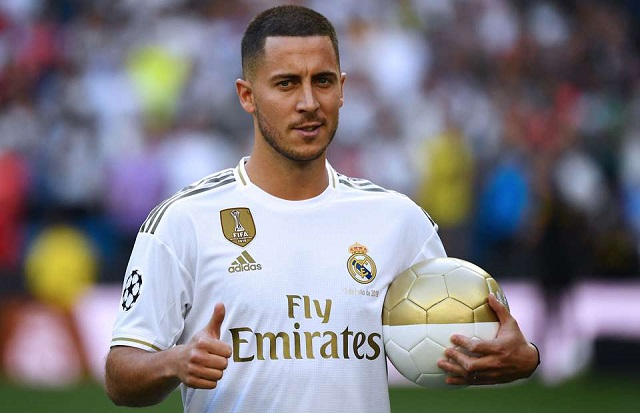 The Real Madrid star and Belgian captain has been regarded among the best, attacking midfielders in the world. The Chelsea legend first played for Lille from 2007 to 2012 and then he moved to Chelsea where he played for 7 years before moving to Real Madrid where he receives around £400,000 per week.
The net worth of Hazard is estimated at $100 million and thanks to this, he is one of the richest footballers in the world right now.
12. Mesut Ozil
Net Worth: $100 Million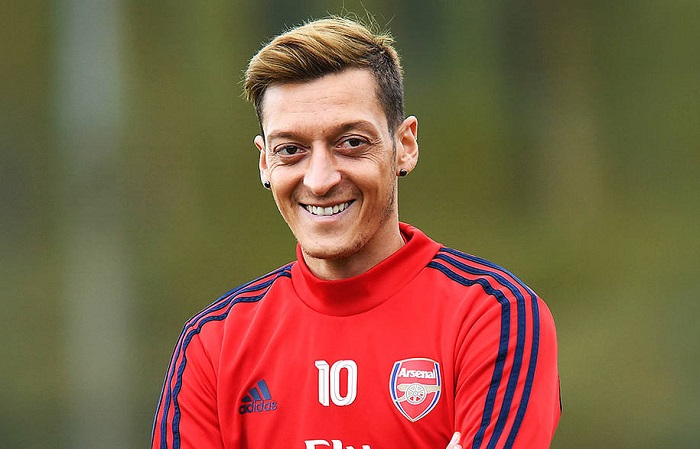 Mesut Ozil has come a long way in what he does and it is not unexpected that he is one of the richest footballers in the world. Even though his national career ended in 2018 on a controversial note, he has remained a soccer star vastly admired by fans and other players for his calm demeanor.
Ozil began his senior career with Schalke 04, moved to Werder Bremen, and then to Real Madrid where he established himself as a very skillful and creative player before he joined Premier League's Arsenal in 2013. For a player of his caliber, it is only natural that he has accumulated $100 million from being a footballer.
13. Paul Pogba
Net Worth: $85 Million
Paul Pogba was central to the France National team winning the 2018 FIFA World Cup. He started playing for his country in 2008 at the Under-16 level. By 2013, he had already made his way to the France national soccer team. As regards his club career, he began with Manchester United in 2011 but left for Juventus in 2012 only after 3 appearances. He remained with The Old Lady until 2016 when he returned to Manchester United.
Having become one of the best in the game, he has an estimated net worth of $85 million.
14. Sergio Ramos
Net Worth: $80 Million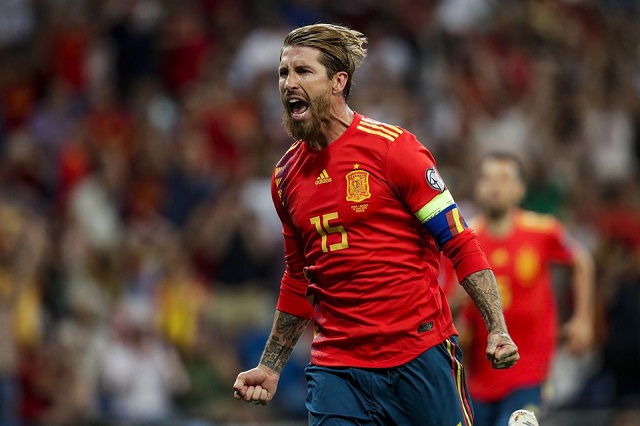 Ramos has remained one of the most important individuals in the sport for quite a long time. He plays for the Spain national team and also for Real Madrid which he captains. Sergio Ramos is one of the best defenders in the world; he began his International career in 2005 and his club career in 2004 with Sevilla before joining Real Madrid in 2005.
Ramos has won almost everything in the book from the FIFA World Cup with his country to the UEFA Champions League, La Liga, and UEFA Super Cup. Given his resume as a star player, it comes as no surprise that he is worth $80 million.
15. Sergio Aguero
Net Worth: $80 Million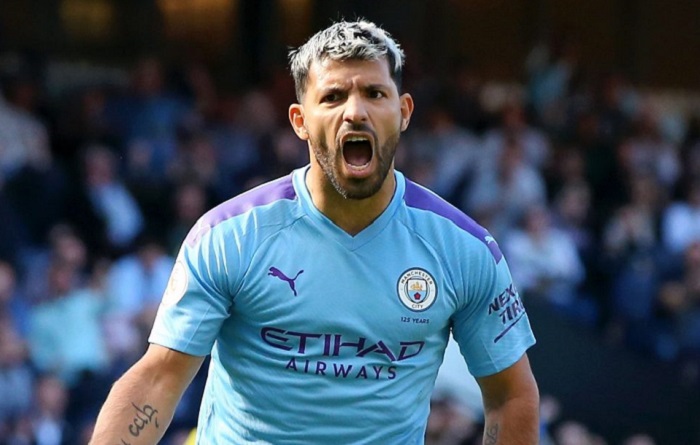 A relentless striker, Sergio Aguero is a playmaker for the Argentine national team as much as he has remained one of the most popular players of Manchester City of the Premier League. Even though his senior career dates back to 2003, he has been able to sustain his relevance and has remained a valuable footballer.
From Independiente to Atletico Madrid and Manchester City, the things Aguero has accomplished make it easy to see how he has come to accumulate his wealth estimated at $80 million.
16. Willian
Net Worth: $75 Million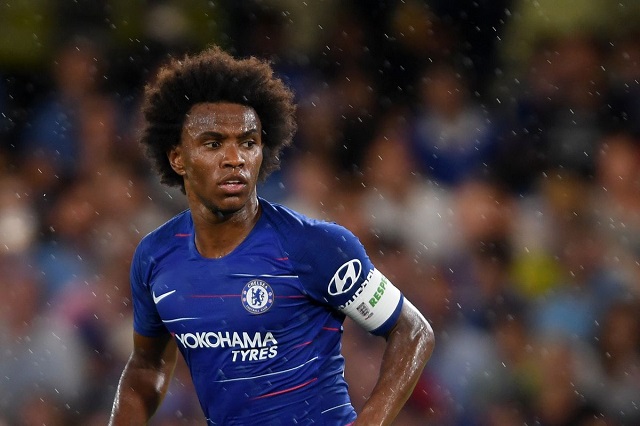 Willian is an important winger and attacking midfielder for Chelsea FC as well as for the Brazilian national football team. In 2006, he began his senior club career with Corinthians, and then after only a season, he moved to Shakhtar Donetsk. In 2013, he was off to Russia to play for Anzhi Makhachkala but after only 11 games and a goal, he left for Chelsea. He has also been playing for the Brazilian national team since 2011.
In addition to his line of trophies including the COPA America which he won with Brazil, UEFA Europa League, and Premier League with Chelsea, Willian has a net worth that is estimated at $75 million.
17. Oscar
Net Worth: $70 Million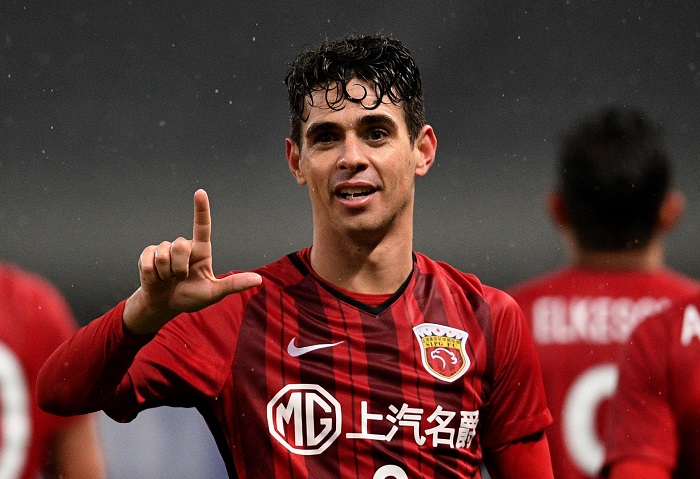 A Brazilian attacking midfielder, Oscar is most known for his time with the Chelsea football club of the Premier League. He played for the team from 2012 to 2016 before he joined the SIPG FC of the Chinese Super League where he still plies his trade.
Oscar's senior career started in 2008 with Sao Paulo and he has also played for Internacional. He joined the league of richest footballers after he left England for China in January 2017 for a record Asian transfer of £60 million.
18. Yaya Toure
Net Worth: $70 Million
Although Yaya Toure has been off the radar since he left Manchester City in 2018, he remains one of the finest players from Africa. The Ivorian midfielder now plays for Qingdao Huanghai of the Chinese Super League.
A four-time African Footballer of the Year, Toure won the prestigious award consecutively from 2011 to 2014. His senior career dates back to 2001 and looking at the long list of his attainments as a footballer, it is not absurd that he's now estimated to be worth $70 million.
19. Luis Suarez
Net Worth: $70 Million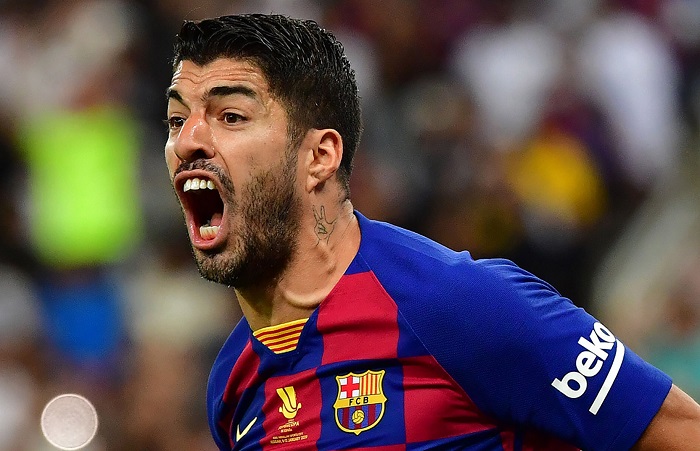 From Ajax to Liverpool and Barcelona, this Uruguayan striker who also plays for his country's national team has proven to be a very passionate and talented footballer. Luis Suarez began his senior career in 2005 and has come a long way.
For a player who would go down in history as someone willing to do whatever it takes for his team to excel, Luis deserves every penny of his $70 million net worth.
20. Antoine Griezmann
Net Worth: $60 Million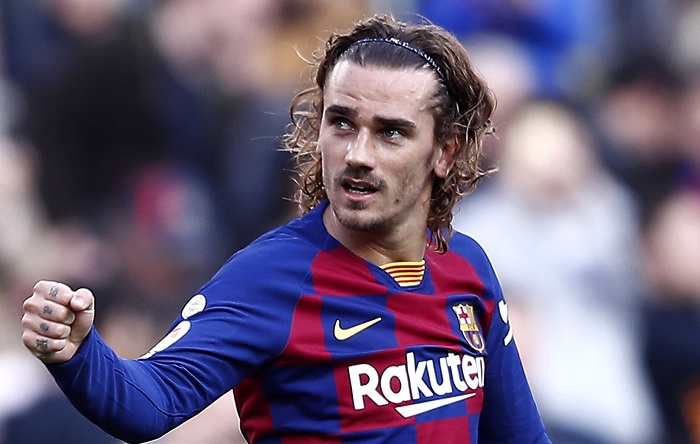 Even as the French footballer is finding it hard to replicate his success at Atletico Madrid in Barcelona, there is no doubt that the forward is a fine footballer. When he left Atletico for Barcelona in July 2019, the €120 million deal made him the joint-fourth most expensive footballer of all-time. This contributed in no small manner to his $60 million net worth, making him one of the richest footballers in the world.
Quick Summary
Below is a recap of the 20 richest footballers (Soccer Players) in the world as discussed above:
Faiq Bolkiah
Cristiano Ronaldo
Lionel Messi
Zlatan Ibrahimovic
Neymar
Wayne Rooney
Alexandre Pato
Gareth Bale
Andres Iniesta
Kylian Mbappe
Eden Hazard
Mesut Ozil
Paul Pogba
Sergio Ramos
Sergio Aguero
Willian
Oscar
Yaya Toure
Luis Suarez
Antoine Griezmann