Mayweather is clearly showing no signs of slowing down on spending "The Money", among his jaw-dropping purchases this year includes a  $4.8 million rare Koenigsegg CCXR Trevita Hypercar and a $3.5 Million matte-black and orange Bugatti Veyron.
Recently, the retired boxer treated himself with a vacation to Dubai taking as many as 24 people with him and has been splashing money all over the place- so far almost $2 million and as long as he is still there, it is bound to increase. Dubai business men must love him. Among the major purchases he made from the Dubai mall was a $1.1 million Hublot timepiece dripping with diamonds.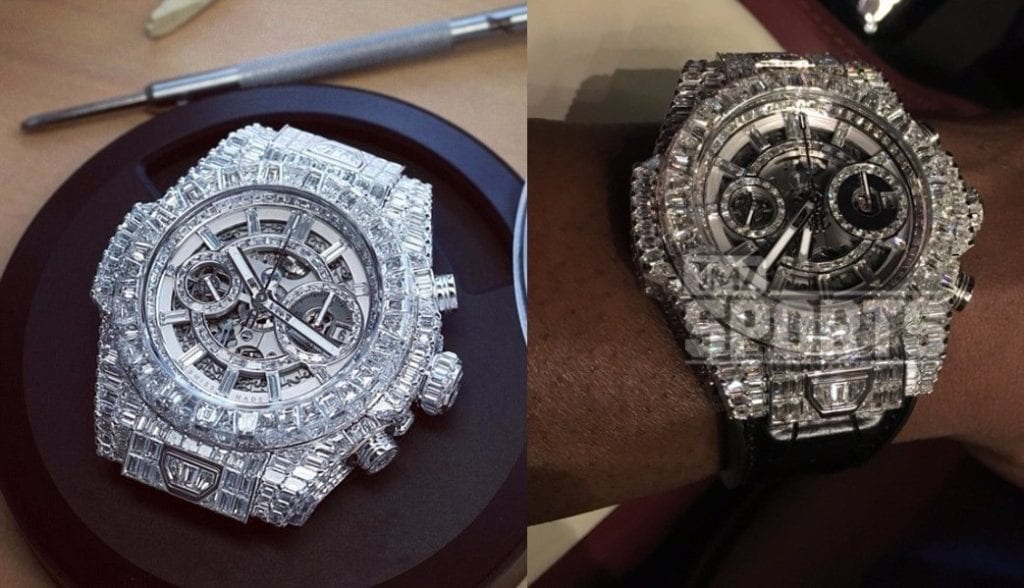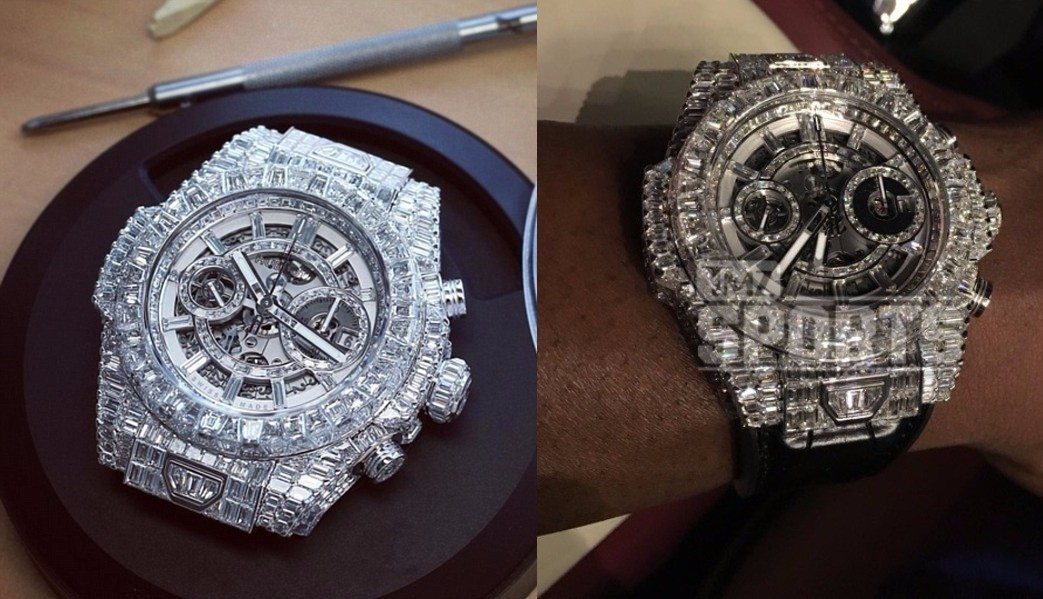 Mayweather's latest watch purchase is just a hundred grand higher than his previous one which was a $1 million custom made watch crafted by Rafaello and Co. The watch which has its every part covered in diamonds except its leather strap boasts a heavy 60-carat Russian cut diamond. The watch also bears his trademark which means duplication of the piece is prohibited except the former boxer issues an approval.
We do hope Mayweather has got secured investments somewhere, or else he could end up bankrupt sooner rather than later like some of his fellow retired boxer- Mike Tyson for instance, but what do I know, I didn't make $300 million from a single bout.