Shaquille O'Neal's net worth has been a topic of discussion over the years as fans try to keep tabs on how he spends his money and how he lives on a daily basis. The fact that Shaquille O'Neal keeps making waves today is not surprising at all because anywhere people gather to talk about the greatest figures in American basketball history, the name Shaquille O'Neal just has to be mentioned. O'Neal, a retired professional American basketball player is widely considered to be one of the best players in National Basketball Association history and his views on the sport are highly respected. O'Neal now works as a sports analyst and has many loyal supporters following his every move on social media.
Considering the fact that he has retired quite a long time ago, fans have often wondered what Shaquille O'Neal's net worth is at the moment. Apparently, he made a lot of money during his career as a basketball player but how rich is he now? How does he even spend all his money? Read on, as we tell you more below.
Who Is Shaquille O'Neal?
Shaquille O'Neal, whose real name is Shaquille Rashaun O'Neal, was born in Newark, the most populous city in New Jersey, the USA. He was born on the 6th of March 1972 to parents identified as Lucille O'Neal and Joe Toney and started playing basketball from a young age right from high school.
He kick-started his professional basketball career after he got drafted with the first overall pick in the 1992 NBA draft by the Orlando Magic, an American professional basketball team. The star hit the ground running after debuting with Orlando Magic and quickly rose to become one of the best centers in the league, stunning fans with his immense talent and winning the Rookie of the Year award in 1992–93 season. He also inspired his team to the 1995 NBA Finals.
O'Neal spent four years with Orlando Magic before he signed with the Los Angeles Lakers as a free agent. He continued displaying his pure skill on the basketball court, winning a lot of commendation and helping the team to win three consecutive championships in 2000, 2001, and 2002 before he got traded the Miami Heat in 2004. While with the Miami Heat, O'Neal won his fourth NBA championship in 2006.
Shaquille O'Neal was eventually traded to the Phoenix Suns halfway through the 2007–2008 season to the huge admiration of Phoenix Suns fans. He rose to become one of the most admired Phoenix Suns stars, dazzling fans with his talent for one season and a half before he got traded to the Cleveland Cavaliers in the 2009–10 season.
The basketball star eventually retired from the sport after playing for the Boston Celtics in the 2010–11 season. During his career, he amassed so many personal accolades and is now largely considered one of the greatest American basketball players of all time. In 2016, O'Neal was elected into the Naismith Memorial Basketball Hall of Fame. He was also elected to the FIBA Hall of Fame in 2017.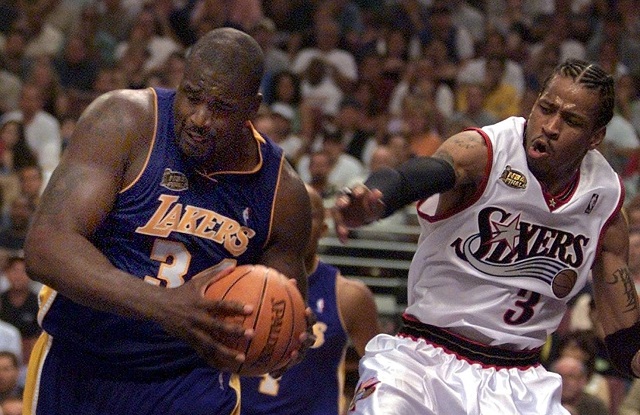 What is Shaquille O'Neal's Net Worth?
Apparently, from the foregoing, there is no doubt at all that Shaquille O'Neal has been able to amass quite a lot of money for himself. The former basketball star made a lot of money during his career days and still continues to rake in money today. According to reports, even though he is now retired, he still continues to earn an annual salary of about $60 million from his many endorsements deals and other business endeavors.
At the moment, Shaquille O'Neal's net worth has been revealed to be about $400 million by different sources. A large chunk of this money was amassed during his career days. Some reports claim that he amassed over $292 million from playing basketball alone. He also makes money by appearing in several commercials.
Apart from commercials, he has featured in movies, raking in money from that as well. He starred in movies like Kazamm and Blue Chips, stunning movie fans with his acting skill. He is also a rapper. In fact, O'Neal has, so far, released as many as four rap albums, selling so many copies over the years. His first album titled Shaq Diesel is reported to have gone platinum.
Read Also: 12 Professional NBA Players Who Became Entrepreneurs
How Does He Spend His Money?
Having made money from quite a young age as a basketball player, Shaquille O'Neal was tempted to blow away all his fortunes in extravagant displays during his youth. According to him, he once spent a whopping $1 million in a single day at the beginning of his career. He bought cars, chains and other fashionable things he didn't even need. He was called to order by a bank manager and from then, he started spending in a more responsible way.
O'Neal now spends quite moderately. According to revealing reports, O'Neal spent $156,116 on mortgages in 2018. The same year, he spent an estimated $22,190 on maid service and an additional $12,775 on food among other expenses. The former athlete is also a lover of cars. Today, he owns a large collection of cars which includes one Ford Expedition, one Cadillac DTS, one Hummer H2, one Jeep Wrangler, and a Cadillac Escalade.
The former basketball star loves traveling around the world to give himself good times and spends a lot on these trips. According to reports, he spends more than $110,000 in just one month on trips alone.
O'Neal is also known for his investments. The former basketball player spends money investing in different business ventures. According to reports, he has stakes in Google, Apple, as well as 24 Hour Fitness. He has invested in nightclubs in Las Vegas and also owns as many as 17 Auntie Anne's shops.