For adrenaline junkies, sports such as car racing are the perfect vehicles to live and experience their desires. Combined with car enthusiasts, there has been an ever-present market for fans of car racing, one that has been big enough to be split into different parts, from Formula One to NASCAR. These forms, since they came into existence, have only grown in popularity and have, in turn, made millionaires of drivers, enough for a conversation about who the richest racing drivers in the world to be a valid conversation.
Everyone knows team sports are usually the most lucrative of sports in the world, from football, basketball to soccer, but the growing market for car racing fans has made franchises like Formula One and NASCAR billion-dollar franchises, making millionaires of their superstar drivers.
We have compiled a list of some of the richest racing drivers in the world and you can read all about them, starting with the first – Michael Schumacher.
Michael Schumacher – $800 million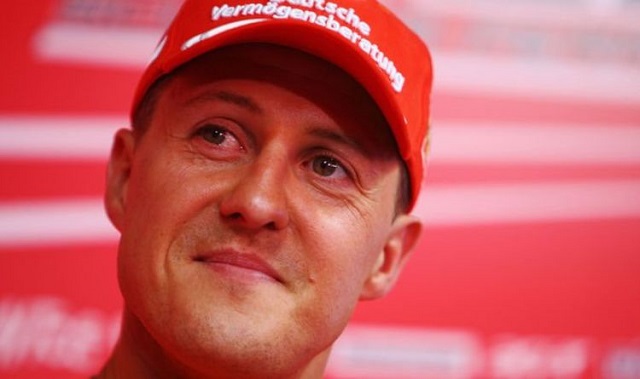 Even if you are a follower of racing sport, especially Formula One, there is still a chance that you have heard of Michael Schumacher. The German racing driver was an exceptional driver and his exploits leaped beyond the boundaries of competitive car racing.
Born in Hurth, in West Germany, he became a professional driver in 1991 and retired from the sport finally in 2012, after recording several achievements, including winning the championship seven times, winning 91 races, and finished on the podium 155 times.
His accomplishments have made him the most successful driver in the history of the sport and having been paid a salary that justified such high praise, combined with brand endorsement deals with major brands, it is no surprise that he leads the pack financially with $800 million in net worth, putting him firmly at the top of the richest racing drivers in the world.
Lewis Hamilton – $280 Million
When it comes to a worthy successor for Michael Schumacher, there has always been heated debate over who is truly worthy of the crown, and out of the names that have come and gone in recent years, one name that has continually remained in the conversation is Lewis Hamilton, the British-born racer who is setting records of his own.
Lewis Hamilton has been a great ambassador for Formula One, drawing in new fans who wish to experience the brilliance he displays on each track every week, and for that, he has been well-compensated.
It also does help that he is very much on track to beat Michael Schumacher's record with 80 race victories already to his name and five world championships already. Lewis Hamilton drives for Mercedes, and his salary, brand endorsements, combined with his celebrity profile, which sees rub shoulder with personalities from various entertainment sectors, he has been able to accrue a personal net worth of $280 million.
Dale Earnhardt, Jr. – $225 million
Considering Formula One is the biggest and most popular racing sport in the world, it comes as no surprise that several of the names on our list would come from the sport, but there have been exceptions, one of which is Dale Earnhardt, Jr. a NASCAR driver who came from a family of racers and car enthusiasts. Like if Dom Toretto pursued a career in professional car racing instead of crime.
He has several winning awards to his name, and it is expected having been at the top of the sport in over two decades, which has given him enough time to accrue plenty in salary and brand endorsements. Aside from his winnings, Dale is also an entrepreneur who has established his racing team, along with working in other roles, such as an analyst for NBC, an actor who has provided the voice to characters on the Disney Cars franchise and also has his own entertainment company. No wonder he is worth a whopping $225 million and sits comfortably third in the list of richest racing drivers in the world.
Ken Block – $200 million
Another driver who makes it onto this high net worth list is Ken Block, who unlike the others on this list, is an action driver, specifically, a rally driver who competes in the Hoonigan Racing Division.
Ken Block has been in the business since 2005 and has recorded several wins in various rally championships, including Rally America where he has 16 wins to his name.
Along with the massive income he earns as a rally driver, Ken Block is also the owner of DC Shoes and has competed in other sports like snowboarding, skateboarding and motocross, all of which has made him a man with a net worth of $200 million and a feature in the top five of our richest racing drivers in the world list.
Kimi Raikkonen – $200 million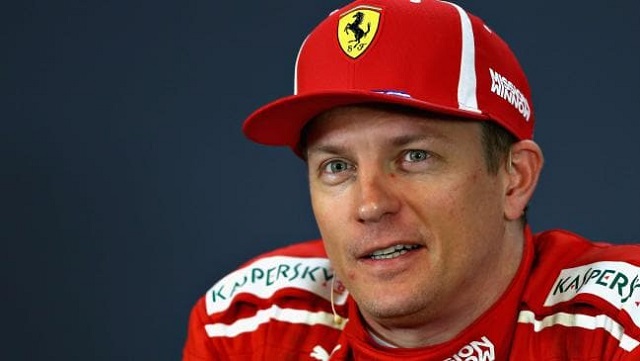 The top five of the richest racing drivers in the world is rounded up by a Formula One direr, Kimi Raikkonen who is another famous name out of the Formula One racing family. A big rival to Lewis Hamilton, Kimi Raikkonen, who is fondly referred to as Iceman by fans and the media is a racing driver from Finland who has one Championship win to his name and has finished on the podium 103.
Although his overall stats pale in comparison to Lewis Hamilton, he has been a worthy challenger to the British racer, enough to make each race a real source of entertainment to neutrals. It is no wonder that such levels of performance once made him the 2nd highest-paid athlete in the world, and ultimately, a man with a net worth of $200 million.
Fernando Alonso – $200 million
The city of Oviedo welcomed a boy on the 29th of July, 1981 and he has grown up to become of the most recognizable faces and names in modern Formula One. Now retired, Fernando Alonso regularly performed at the highest levels of the sport, enough to be regarded one of the greatest drivers in the history of Formula One, and enough to make him a man with a net worth of $200 million.
He drove for Renault, McLaren, Ferrari, and Minardi during his active years and won the Championship twice, finishing on the podium 97 times and winning 32 races. A born racer, Fernando Alonso has competed in other racing sports like the FIA World Endurance Championship and the IndyCar Series.
Richard Childress – $200 million
Richard Childress is a man who once sat behind the wheel with engineers in his ear giving him advice, but he has since exchanged that for a corner office where he gets advice from lawyers and business analysts.
Richard is a former NASCAR driver who recorded several achievements during his active years in the sport, enough to earn a place in the NASCAR Hall of Fame, and has since become a racing team owner of Richard Childress Racing, through which he has earned a considerable sum, and alongside other business ventures, such as owning a vineyard, he has been able to build a personal net worth in the region of $200 million, a figure that not only makes him one of the richest racing drivers but also, one of the richest men in North Carolina.
Johnny Dumfries – $165 million
His real name is John Crichton-Stuart but he is simply known as Johnny Dumfries. Born into an aristocratic family, Johnny Dumfries, unlike other Formula One racers on this list, did not make his money from a successful Formula One career.
He had an exceptional record in lower Formula racing leagues such as the Formula Three but never quite had a solid impact in Formula One, competing only in 1986 in just 16 races.
However, what he does not have in racing income, he has made up for in money as a son in the lineage of Robert II of Scotland, enough to place number eight in our list, with a personal net worth of $165 million.
Eddie Irvine – $120 million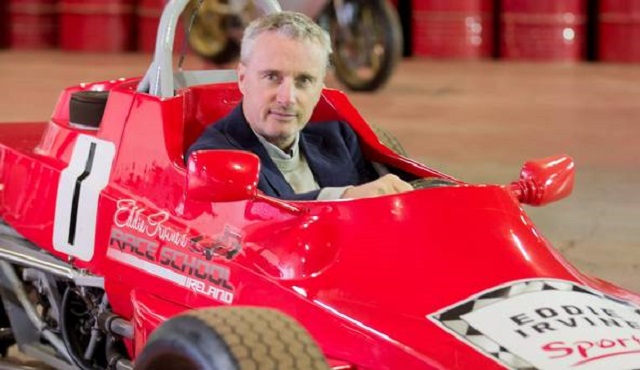 He is no Lewis Hamilton, but he has carried the British flag and flown it high enough to earn and command the level of income that lands him on a list of the richest racing drivers in the world.
Eddie Irvine competed in Formula One between 1993 and 2002, during which he drove Ferrari, Jaguar, and Jordan. Although he never won the championship, he recorded some race wins, four in total and finished on the podium 26 times.
It is nothing stellar in the world of Formula One racers, but it was enough for him to earn a significant salary which he invested to build up a personal net worth of $120 million.
See Also: Top 10 Richest Football Players in the World
Jenson Button – $105 million
His accomplishments in the world of racing have already earned him a national award as a Member of the British Empire (MBE), but it has also made him a lot of money.
Jenson Button, who has had a career in Formula One, but currently plies his trade in the Japanese Super GT Series, has some victories in his cupboard, including a 2009 Formula One Championship, along with 15 race wins. In the Super GT, he has also won a Championship and has finished on the podium five times.
Other worthy names who unfortunately did not make the top ten include Jimmie Johnson ($100 million), Mario Andretti ($100 million), Bobby Rahal ($80 million) and a few others.