Having suffered from a growth hormone deficiency as a child, one would have expected very little success from Lionel Messi when it comes to athletics. However, a combination of medical miracles and his unrivaled talent has transformed him into the greatest soccer player ever to exist. Lionel Messi's remarkable weekly exploits, as well as leading his team, Barcelona, to multiple titles, has earned him a lot in accolades, as well as $400 million in net worth.
As one of the faces of the most popular sport on the planet, Lionel Messi has evolved beyond being an ordinary soccer player into a brand with global influence. We take a look at how he achieved his $400 million net worth.
How Did Lionel Messi Achieve his Net Worth of $400 Million?
After seeing the potential in Lionel Messi, FC Barcelona offered to pay for his growth hormone treatment. Little did the club know that it was making an investment in a child who would change the game of soccer forever. Today, with more than 15 years as a professional player, he has won multiple titles as an individual and part of a team. He is widely regarded as the greatest soccer player ever to play the game.
His on-pitch successes and reputation have helped him build a $400 million net worth via sources like his salary, endorsement deals, and business ventures.
His Career Earnings
Lionel Messi is currently one of the highest-paid athletes in the world. He is also believed to be the highest-paid soccer player in the world, with a salary estimated at $80 million per year. He signed his $80 million per annum contract in 2017 and it is expected to run through 2021. He earned $59.6 million in signing bonus for the contract.
His 2017 is a continuation of a trend that has defined Lionel Messi's career since 2009. He has consistently maintained a position among the highest-paid players in the world since 2009, holding the title consecutively between 2009 and 2014.
Before signing his $80 million per year contract, he was earning $44.68 million in yearly salary, which was a record when he signed the contract in 2013.
Aside from a base salary of $80 million, Lionel Messi's incredible $400 million also comes from further earnings through bonuses, which are estimated to reach up to $10 million in additional income.
Messi Has a lot of Endorsement Deals
In 2018, Lionel Messi achieved a rare feat among soccer players off the pitch. He made more than $100 million in total earnings and while his new contract constitutes a significant chunk of his income during the year, his endorsement deals played a significant role. He repeated the feat in 2019, with $127 million in total income.
As the greatest player in soccer, Lionel Messi has been an attractive destination for several international brands looking to take advantage of the soccer player's influence and popularity. Leading the pack is Adidas – his sponsor since he was a teenager.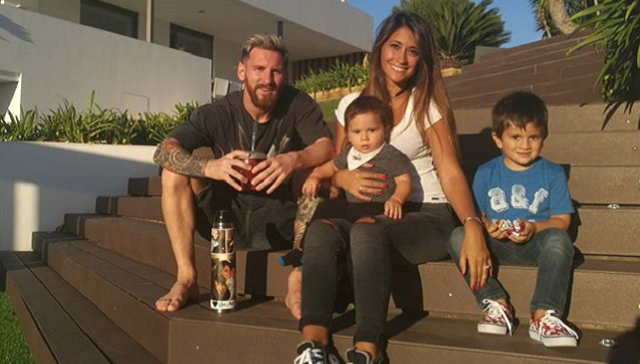 He has a permanent lifetime deal with Adidas. Although the exact terms of the deal are unknown, it is believed to be worth more than $1 billion. Lionel Messi is also thought to make up to $12 million a year from the deal.
Additionally, he has endorsement deals with multiple international brands like Pepsi-Cola, Konami, Dolce & Gabbana, Gilette, Tata Motors, Ooredoo, Turkish Airlines, Audemars Piguet, and several others.
According to Forbes, his total endorsement income per year is estimated to reach $35 million, thus, making endorsements one of the most significant contributors to Lionel Messi's overall net worth.
He is also a businessman
The length and breadth of Messi's business portfolio are unknown, as he prefers to keep his business dealings private. However, among them is his real estate investments.
He has a large number of properties in his hometown, Rosario, Argentina. They include the Azahares del Parana project, which is a set of gated communities. He also owns a couple of apartment buildings in the city.
Lionel Messi's business ventures also include an eponymous clothing line, which he launched in September 2019. His clothing line consists of T-shirts, hoodies, and polo shirts.
How Does Messi Spend His Money?
While Lionel Messi undoubtedly splashes some of his $400 million net worth on luxurious properties like an impressive mansion in Barcelona, he is publicly known to spend the bulk of his wealth on philanthropy.
He is a UNICEF Goodwill Ambassador and has his foundation, the Leo Messi Foundation. The foundation provides support via access and finances to disadvantaged children for health care, education, and sports.