Once upon a time, Tiger Woods was the most famous athlete on the face of the earth, a fact that translated to him also being the highest-paid golfer. The American was able to hold these semi-official titles thanks to the remarkable career he has enjoyed, particularly from the late 1990s to the early 2010s when his dominance in the sport was unrivaled. He has been able to set numerous records in the sport along the way, including being a record eleven-time PGA Player of the Year award recipient, World Number One for the most consecutive weeks, and the youngest player to achieve Grand Slam.
Like most people in the world who are the best in what they do, Tiger Woods' journey to the upper echelons of golf began when he was just two years of age. His father, a sports enthusiast and US veteran, introduced him to the sport and by the time he turned 5, word had gotten around about a prodigy in the game, leading to appearances in Golf Digest and on ABC's That's Incredible! Woods went on to win various Under Age 10 events, including the 9–10 boys' event at the Junior World Golf Championships.
At the age of 15, Tiger Woods became the youngest U.S. Junior Amateur champion. He won a flurry of other titles in high school before heading off to Stanford University on a golf scholarship. His time at Stanford was nothing short of remarkable as he continued to wow the world with his talents. After two years with the institution, a time during which he won consecutive Amateur titles and the NCAA individual golf championship, Woods, aged 20, opted to turn professional, thus making way for him to land lucrative endorsements deals and also win prize money from competitions to become the highest-paid golfer in the world.
Is Tiger Woods Still The Highest-Paid Golfer?
As soon as Tiger Woods turned professional in 1996, he put pen to paper on what was at the time the most lucrative advertising and endorsement deals in golf history with companies like Nike Inc., General Motors, and Titleist. His marketability continued to grow in subsequent years as he signed a 5-year, $105 million contract extension with Nike, another record golf deal in 2000.
While raking in millions of dollars in endorsements, Woods was also taking home millions in prize money, all of which enabled him to feature repeatedly on Forbes' list of the highest-paid athletes in the world. In his second year as a pro, he was number one on the Money List ranking, taking home over $2 million after winning four tournaments. He slipped to fourth in 1998 but regained number one status a year later with over $6 million in earnings.
For the next ten years (1999-2009), Woods was undoubtedly the highest-paid golfer, if not athlete in general. He held the top spot on the Money List on seven occasions, with his lowest ranking in that period being 4th in 2004 when he earned just over $5 million. After accounting for the $10 million bonus Woods received for the FedEx Cup title in 2009, Forbes went on to crown the golfer the world's first professional athlete to earn over a billion dollars in his career, with his net worth at the time estimated at $600 million.
Despite a few setbacks in the years that followed; extra-marital affairs that led to a well-publicized divorce, injuries that led to multiple back surgeries and some time away from the sport, and then a huge deep in form, Tiger Woods was still able to maintain relevance in terms of earnings thanks to his marketability. By 2018, he was again considered to be the highest-paid golfer in the world. This was due to his endorsement deals with companies like Nike, Monster Energy, and Bridgestone after he was able to make a comeback to win his first tournament in five years at the Tour Championship.
Read Also: These 20 Athletes Have Earned The Most Money In Sporting History
How Does He Spend His money?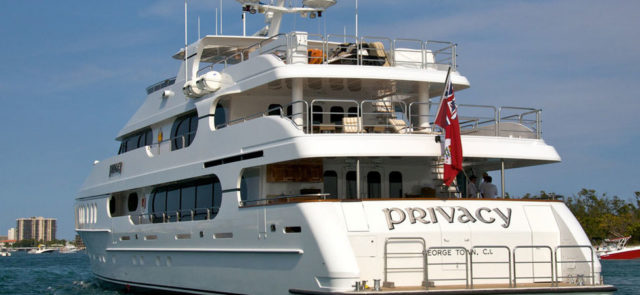 Thanks to him being the highest-paid golfer in the world for numerous years, Tiger Woods has been able to live a very lavish lifestyle. Some of the things the golfer has spent his money on include a 155-foot megayacht named Privacy; it docks in North Palm Beach, Florida. The man also owns a Gulfstream G550 private jet.
When he is not on the road, he calls a 10-acre property in Jupiter, Florida, his home. The house which was built from scratch has a pitch-and-putt golf course, a tennis court, swimming pool, and a private dock, among other amenities.